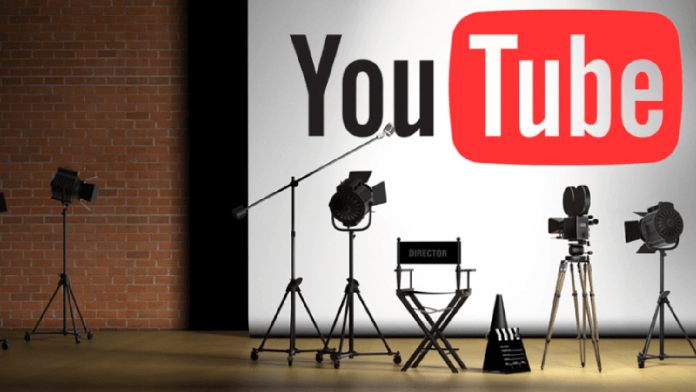 YouTube Studio, an updated channel management system for YouTube creators that been in beta since last June, is officially exiting beta. YouTube announced that they will being to incorporate YouTube Studio into public's experience in the coming weeks. Upon its launch, it will offer creators a few new metrics in YouTube Analytics, including impressions, impressions click-through rate and unique viewers.
Impressions inform you on the potential reach of your YouTube videos.
YouTube says that an Impression is counted whenever someone on YouTube sees one of your video thumbnails. "Impressions tell you the potential reach of your content on YouTube, since each impression is an opportunity to earn a view," explains YouTube.
YouTube also says that the impression metric only reflects impressions create by your thumbnails on YouTube, which includes thumbnails on the homepage, subscription feed, search and "up next" section. Impressions aren't counted when your content is found through external sources, like embeds on websites, blogs, social media, or in YouTube notifications. Impressions on YouTube's mobile website or on YouTube TV, YouTube Kids and Gaming apps will also be excluded.
Advertisement
[image:blog_post:68787]
You can go to YouTube's help center article about Impression to learn more about what is and isn't counted as an Impression.
The click-through rate is the percentage of impressions that become views.
Also being added is impressions click-through rate. This metric shows you the percentage of your impressions that end up turning into views.
"This metric can help you make more informed decisions on how to optimize your titles and thumbnails, especially when you look at how this metric changes between past videos," writes YouTube.
[image:blog_post:68786]
YouTube is also adding a unique viewers metric.
The unique viewers metric tells you the number of different people that watch your videos over a extended period of time. So, if a person is watching your videos on a desktop or a mobile phone, or if that person has watched one of your videos a bunch of times, that person will be counted as one unique viewer.
[image:blog_post:68785]
"You can use this data to compare your audience size to your subscriber base, and identify videos that helped reach a wider audience. This information can also help guide your content strategy, and showcase your true reach when discussing brand deals and sponsorships," claims YouTube.
YouTube Studio also has a new dashboard.
The new dashboard coming with the new YouTube Studio will act as a "one-stop shop" for data, insights, and news, according to YouTube. The dashboard includes video snapshots (which give you a glimpse of how your newest video is performing compared to past uploads), personalized recommendations, news and updates from YouTube.
Both the new dashboard and new metrics are expected to be released in the coming weeks.