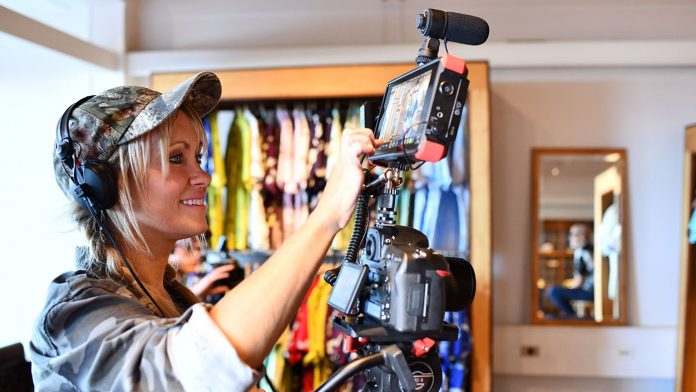 Up until now, Nikon has been squandering many chances to make their cameras more appealing to professional videographers. While the D850 is a solid video camera, featuring 4K with no cropping and 1080p,120 frames per second slow motion, it didn't really offer us anything groundbreaking. However, now it seems that Nikon aims to grab the attention of professional videographers with the Filmmaker's Kit for the D850.
The D850 Filmmaker's Kit is priced at 5,500 dollars and it includes:
The Nikon D850 DSLR
The AF-S NIKKOR 20mm f/1.8G ED lens
The AF-S NIKKOR 85mm f/1.8G lens
The AF-S NIKKOR 35mm f/1.8G ED lens
An extra EN-EL15A battery
The ME-1 Stereo Microphone
The ME-W1 Wireless Microphone
An External 4K Atomos Ninja Flame External Recorder/monitor
[image:blog_post:68986]
Advertisement
In many ways, it seems like Nikon's Filmmaker's Kit is the company's way to make up for what the D850 was originally lacking in terms of video. While the D850 was in no way a bad video camera, it had a few setbacks that kept it from being truly great for video.
Probably the weakest aspects about D850 is its autofocusing and its lack of focus peaking for video. The D850's autofocus in video is greatly unreliable, on top of being slow and inaccurate. Luckily, the Filmmaker's kit includes the Ninja Flame Recorder, which supports focus peaking. Nikon's FX lenses should also deliver better focusing, offering manual focusing with an automatic AD override.
The Filmmaker Kit is definitely Nikon's way of making the D850 much more appealing to videographers. No only does this kit improve the D850's video functions, it saves you about 700 dollars compared to if you were to buy all the parts in the kit individually.
It's nice to see Nikon finally beginning to pan towards videographers. Hopefully they will continue to stay on this path and create cameras that are more appealing to filmmakers.
The D850 Filmmaker's kit will be avaliable at nikonusa.com for 5,499 dollars at the end of March.
For more information about the incredible hybrid D850, you can read our in depth review for the camera.