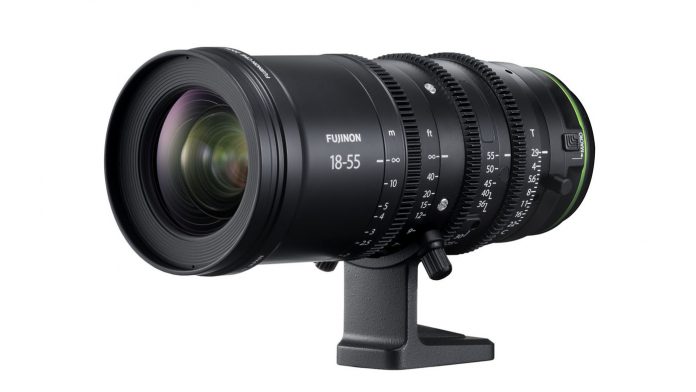 Accompanying Fujifilm's announcement of their flagship X-H1 mirrorless camera that targets video shooters, the company also announced the launch Fujinon MK18-55mm T2.9 & MK50-135mm T2.9 cinema lenses for X-Mount.
The MK18-55mm T2.9 & MK50-135mm T2.9 are not new lenses; they've actually been out for almost a year now. We did a full review for these lenses and they proved to be great additions to the cine lense market, even though they were only available in Sony E-mount. But they proved popular enough to convince Fujifilm to expand to X-mount.
You can get an idea of what the MK18-55mm T2.9 & MK50-135mm T2.9 look like in practice in the video below:
Advertisement
"The growth of video production has created a large demand among videographers and cinematographers for compact and easy-to-use lenses," said Yuji Igarashi, General Manager of the Electronic Imaging Division & Optical Devices Division at FUJIFILM North America Corporation. "In keeping with our commitment to deliver innovative products and solutions, Fujifilm has recognized this need and has introduced the MKX18-55mm and MKX50-135mm lenses, offering a lightweight design and affordable price point, while delivering great optical performance and operability as other professional cinema lenses."
[image:blog_post:68454]
Some of the key things to know about the MK18-55mm T2.9 & MK50-135mm T2.9 are that they are light and easy to manage with reasonable prices. Both of the lesnes have the exact same specs, except for their focal lengths. They have a consistent aperture of T2.9 over the full zoom of the lens and offer three standard 0.8 MOD gears, a clickless nine-blade iris and a 85mm front outside diameter.
Both the MK18-55mm T2.9 & MK50-135mm T2.9 will be available this spring / summer, the 18-55mm costing 3,999 dollars and the 50-135mm for 4,299 dollars.