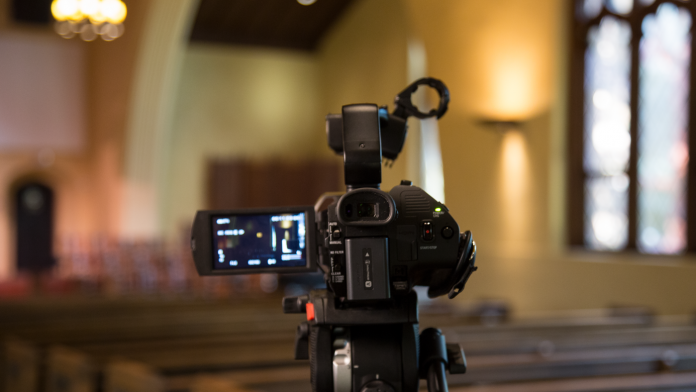 We at Videomaker are excited to announce that, this summer, we will be hosting the two-day Church Video Conference. Join us June 14th and 15th in Berkeley, California, to learn everything you need to know about producing video for houses of worship. From choosing gear to working with volunteers to presenting your video to your congregation, our expert speakers will provide insight into the entire production process.
Church Video Conference attendees will learn how to use video production gear to create meaningful content for use in services and beyond. By the end of the conference, you'll feel confident in your ability to operate a camera and compose shots that are both beautiful and communicative. We'll show you how to light for video and record clean and clear audio so your video always looks and sounds its best.
The Church Video Conference will also cover all aspects of planning, including organizing cast and crew and choosing the right equipment for your productions. Once you're skilled in the art and science of video capture, we'll go into the editing process to teach you how to turn that raw footage into a compelling story. In addition, we'll go over live video production techniques and best practices for streaming your service to online platforms. We'll also teach you how to use video to engage with your congregation outside the service. Finally, you'll leave with some parting advice from a panel of successful video producers.
Advertisement
Discover how video can be used to more effectively engage with your congregation. Tickets are available now at www.videomakerevents.com. Our discounted Early Bird pricing expsires soon!