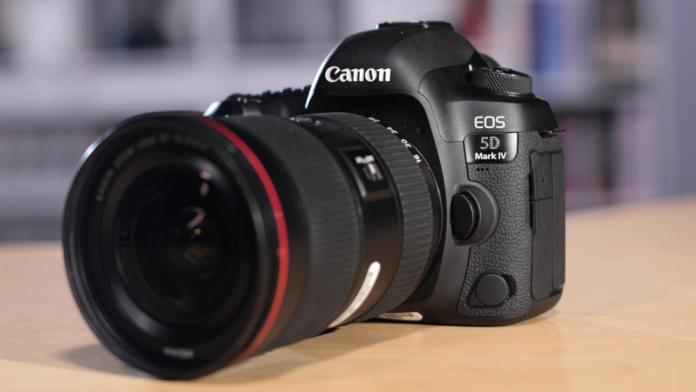 Today Canon announced a welcome upgrade to the 5D Mark IV firmware which adds C-Log. Canon hopes this upgrade will bring the 5D Mark IV to be a viable second camera to be used on shoots where a Cinema EOS camera is the primary camera. Unfortunately, the upgrade comes at a cost of 99 dollars and requires a hardware upgrade as well, which must be done in a Canon service center.
C-Log for the 5D Mark IV will offer 8-bit 4:2:2 in 4K and 8-bit 4:2:0 in HD.
The C-Log profile should improve editors' ability to properly color grade their footage, should they choose the take the extra step. Additionally, we suspect it will appease some of Canon's critics, who have accused them of withholding video features in order to boost sales of cameras from their cinema line.
http://www.youtube.com/watch?v=Ok8qfgdCDko
Released in the second half of 2016, the 5D Mark IV was lauded by photographers, but filmmakers weren't as impressed. Issues like a 1.74x sensor crop in 4K, an inefficient codec and no log profile disappointed shooters who were hoping for a big outing from the venerable camera company.
The addition of C-Log will pacify a minority of critics. Others will point to the sensor crop and codec as evidence that Canon still hasn't caught up to the mainstream of interchangeable-lens 4K cameras.
While the 99-dollar price tag is disappointing, it's not unheard of. Panasonic, for example, charges about the same for their V-Log profile to be added to the
GH5
, and it doesn't even come with a hardware upgrade. Still Sony has offered S-Log on their alpha cameras for some time at no additional cost.
Beginning in July, Cann will sell the 5D Mark IV, body only, with their new upgrade pre-installed for 3,599 dollars.