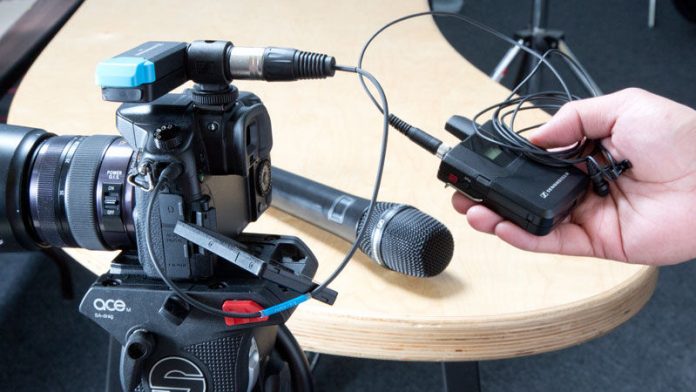 Your time to enter is running out; the Sennheiser Sweepstakes ends when May begins. There are few tools that single-handedly improve your production by leaps and bounds, and a wireless system as relaxing to use as the Sennheiser AVX-Combo SET is one of them.
If you think this tool isn't for you, try this: Think of the various kinds of videographers in the world. There are those that rely on the on-camera mic, and if you're that kind of videographer, the Sennheiser AVX-Combo SET would be a steep improvement based simply on sound quality. If you're a DSLR or MILC user and you've grown accustomed to your audio recorder, consider the job of syncing audio to video. This can add significant time to post-production, and more headaches the more shots you have, but with the AVX system, you can record high quality sound directly into your camera — no syncing required. Perhaps you hire a boom operator. Sure, having a crew is great, but imagine if you didn't have to hire, feed and transport that person, much less deal with more gear? The applications for a wireless mic are many, making it an exceptionally versatile tool.
In any case, if you win our system, your production value can get a sizable boost. Don't forget the gear we're talking about — this is a brand the industry recognizes. Sneak a peek during a behind the scenes or backstage tour of nearly any studio, and you stand a decent chance of finding a Sennheiser audio product being put to use.
Advertisement
We want to award you with one of their latest products so that you'll be able to practice more of the professional audio techniques that make for great sounding video. Enter the sweepstakes today, and you could become a new kind of videographer.
[image:blog_post:60271]