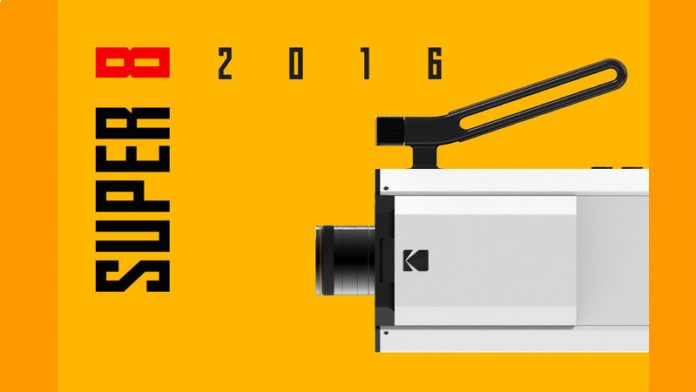 Kodak is working on a Super 8 camera. You'd hardly call that news, except that it's 2016, and you were expecting the smallest, wearable, self-driving, 8K and spec'd out electronic on a drone. Nope, Kodak is embracing film and launching the Super 8 Revival Initiative. The camera they're working on will have interchangeable lenses and digital functions, but needs a different ecosystem than we've gotten used to. You'll be looking into film development service and post-production tools for film. Who knows, by next year, you could be physically cutting film.
Kodak's Super 8 Revival Initiative goes beyond a new Super 8 camera, with plans for a range of cameras, film development services and post-production tools. "It is an ecosystem for film" said Jeff Clarke, Eastman Kodak Chief Executive Officer. "Following the 50th anniversary of Super 8, Kodak is providing new opportunities to enjoy and appreciate film as a medium."
Many of our most revered producers support the Super 8 Revival Initiative because of the role Super 8 played in seeding their love of filmmaking. Here's Steven Spielberg: "Had I shot it on a digital camera, the Omaha Beach landings in 'Saving Private Ryan' would have crossed the line for those that found them almost unbearable."
We acknowledge that we want to differentiate reality and story, and more and more people are recognizing authentic quality. Quentin Tarantino says in regards to shooting on film, "you aren't recording movement, you're taking a series of still pictures and when shown at 24 frames per second through a lightbulb, THAT creates the illusion of movement." Going to film might be a big deal for us in the digital age, and the impact of such results will rest on the eyes of the audience.
Advertisement
So until the shipping date comes upon us, J.J. Abrams has this thought on the new Super 8 camera, "this camera appears to be the perfect bridge between the efficiency of the digital world and the warmth and quality of analog."
Kodak has not finalized pricing and availabilty, but early estimates point to fall of 2016 with pricing between $400 to $750.[image:blog_post:59115]