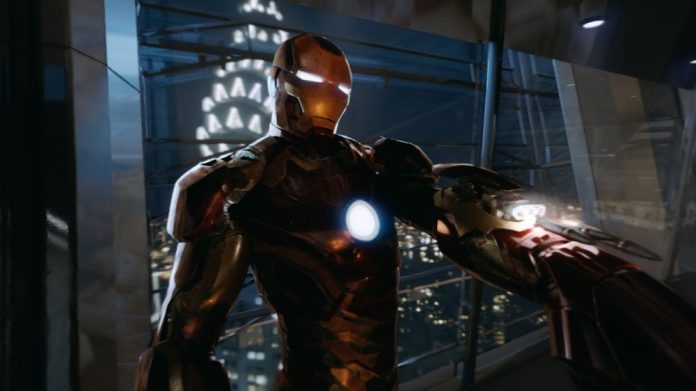 Samsung and Marvel know you want to be a superhero — so be one. Or at least enjoy the view looking out from Iron Man's helmet or stand in the midst of the action as the Avengers take on the evil Ultron. Promoting the new Galaxy S6 phone though a virtual reality "movie", the viewer participates in a mini-movie where a group of people is co-opted to become heroes and receive mysterious suitcases that match each of them to an Avenger. The training takes place at a secret hideout where they are introduced to, and taught to use, the Samsung Gear VR headset. Once this is done, they are then enveloped in a 360 degree immersive battle that begins with Iron Man's POV and then transitions into a "bullet time" fight scene that allows them to move amidst the action — avoiding Captain America's shield and Thor's Hammer of course. The use of the slo-mo "bullet time" was done so as to avoid issues where the viewer could become physically sick — a real concern when it comes to viewing VR.
For the creation of the spherical 3D video, both traditional video along with computer graphic imagery (CGI) was produced, with rendering done similar to that as found on gaming engines. The total of 90 seconds of 360 degree video was accomplished in less than two months, using the same rendering farm as that used for the movie "Gravity" for creating the environment. This was the work of Framestore, the same effects company who recently produced the Game of Thrones VR experience. Being able to enjoy this immersive point of view requires an Android device or the Gear VR headset (using an app from the Oculus VR store). A 360 degree version is also available on YouTube.
Samsung's promotions will also include sending 1000 fans a free Galaxy S6 pre-loaded with the virtual reality film. It will come packaged inside a briefcase similar to that as seen in the VR film.
Advertisement