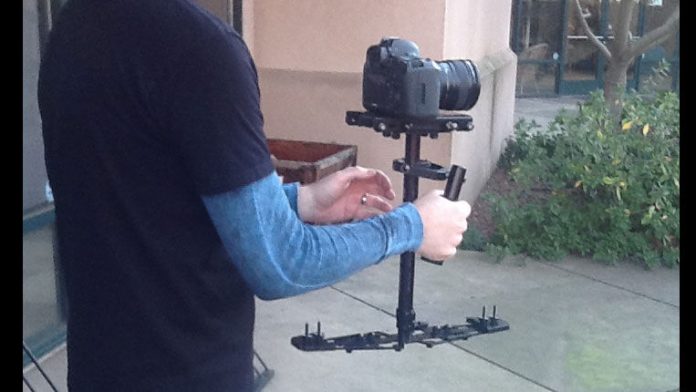 Congratulations to Sam Knaak!
Our Glidecam HD-2000 is going to winner Sam Knaak. Sam teaches video production to high school students and we're very pleased that one prize will serve many young videographers. With the right setup and patience to learn, every video that Sam's students create will have the potential to achieve a highly professional look. We certainly hope the HD-2000 will stabilize footage for years to come.
Sam Knaak is a film educator by day and a recording studio owner, record producer, songwriter by night. Graduating from Biola University with a degree in art, Sam has been teaching high school students at La Serna in Whittier, CA for the past 17 years. While making his music on the side and working with many local singer-songwriters and artists, Sam built up his discography of albums and EP's. He is passionate about the equipment used in his studio Ear Witness Studios. Sam has worked with such artists as Tyrone Wells, Paulie Pesh, Elias, LA Symphony, Repeat-repeat, Cookbook, Mike Barnet, Elina, Moonsville Collective and many more.
As a student of all the creative industries and how they work, Sam encourages his students to enter the creative sectors that thrive in Southern California. As a film and media teacher, Sam focuses on the story. It's all about using the tools in creative ways to tell the story that we all have.
Advertisement
Sam's film classes have shot and screened two short films and are slated to screen their third short, The 8th Year, next month. You can catch up with Ear Witness Studios and what Sam is up to at youtube.com/samknaak or search Ear Witness Studios online.
We look forward to keeping an eye on Sam and his students and seeing how he implements his new Glidecam in upcoming video projects.