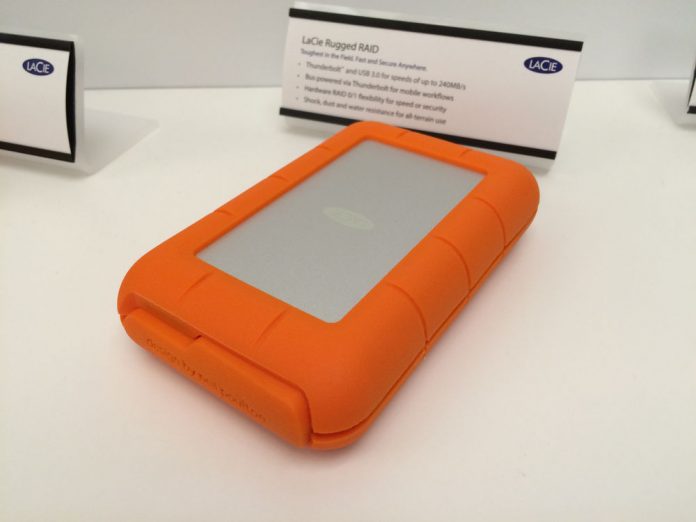 Grab your drive and go, is a lot easier said than done if you are worrying about the safety of your hard drive. Rubbing shoulders at CES reminds us that all the shooting we do needs to be protected so we appreciate that the Rugged RAID from LaCie will withstand hits in the field and in transit, while providing RAID 0 or RAID 1 benefits. Even if storing your data isn't a favorite pastime, won't you be glad when your computer fails and your project has been mirrored on the Rugged RAID? It comes with compatibility through either a Thunderbolt cable or USB 3.0, for use with more computers at the price of $429. You'll have three years under warranty, and probably fill it before then. With 4TB of RAID, up to 240MB/s and resistance to 5-foot drops, dust and water, the Rugged RAID is a storage device to be reckoned with.
We are pleased to award the Rugged RAID as the Best RAID at CES 2015.
Advertisement
Did you find this content helpful?