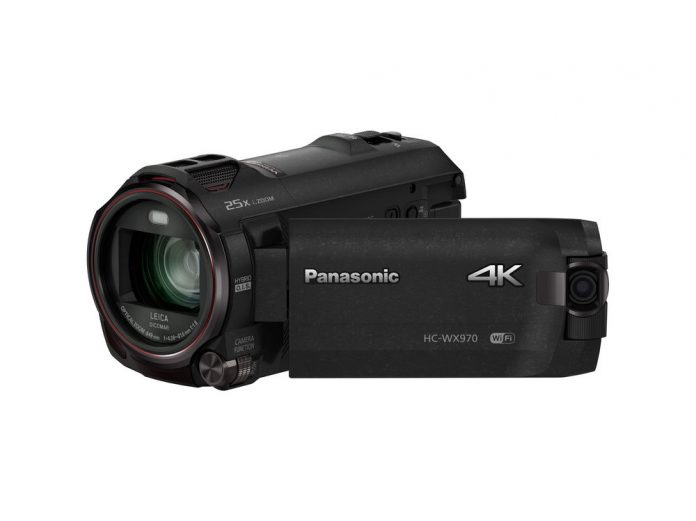 The HC-WX970 sounds like just another camera, but it's not, it is the top of this line of cameras and full of features. Panasonic seems to quietly make their noise about cameras, and they have plenty of new ones during this year's CES. The features Panasonic has added to their cameras hit some new areas like HDR and a Twin Camera. Since it'll be more clear than naming the HC-WX970, HC-VX870, HC-V770, HC-W570, HC-V270, HC-V160 for their various differences and similarities, find the two tables on this page to see which features match up with which camera. High Dynamic Range has not been a feature we've talked about with camcorders much because the cameras in this price range with HDR are rare indeed. Recording in HDR asks the camera to capture information as if it took multiple instances of the same frame, at different exposures. HDR gives you versatility with your image quality.
Meanwhile, for many people that video chat, a picture-in-picture experience is common, and now a traditional camcorder can get a second angle with a twin camera on the flip-out LCD's edge. If you don't want to use the camera attached to the camera, you can instead use your smartphone with the Wireless Twin Camera. Do note that the sub camera has at most, a 1/4-inch sensor and at least 1/5.8-inch sensor. As for the prices, the HC-WX970 is at the top for $1,000, the HC-VX770 is the key middle camera at $600 and the HC-V160 ships for $230.
We haven't even mentioned 4K yet. Recording 3840×2160 is still preparing us for the future since not all users have access to it. Panasonic has been making cameras for so many years, it may not be new, but we still appreciate HYBRID O.I.S., a 4K photo mode, connectivity USTREAM, and plenty of optical zoom. We didn't even mention the ability to talkback when paired with a smartphone.
Advertisement
| | | | |
| --- | --- | --- | --- |
| Table 1 – Feature | HC-WX970 | HC-VX870 | HC-V770 |
| 4K Video Recording and 4K Photo Mode | ? | ? | – |
| LEICA Dicomar Lens | ? | ? | – |
| 4K High Precision AF Technology | ? | ? | – |
| HDR (High Dynamic Range) Movie Functionality | ? | ? | ? |
| Advanced Twin Camera | ? | – | – |
| Wireless Twin Camera | ? | ? | ? |
| Optical Zoom | 20x | 20x | 20x |
| Level Shot Function and 5-Axis Hand-Shake Detection | ? | ? | ? |
| Sensor | 8M BSI | 8M BSI | 6M BSI |
| | | | |
| Table 2 – Feature | HC-W570 | HC-V270 | HC-V160 |
| Sensor | 2.2M BSI | 2.2M BSI | 2.2M BSI |
| Advanced + Wireless Twin Camera | ? | – | – |
| Optical Zoom | 50x | 50x | 38x |
| Level Shot Function and 5-Axis Hand-Shake Detection | ? | ? | – |
| Level Gauge | ? | ? | – |
| Creative Control | ? | ? | ? |
| Wi-Fi + NFC | ? | ? | – |