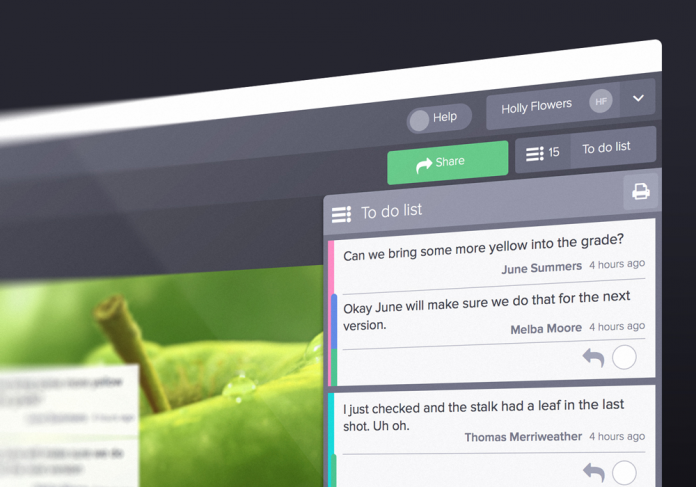 New Zealand-based Wipster has taken the difficult review, revision and approval process, and launched a purpose-built platform specifically to simplify said process. While other platforms have competed in this space, Wipster has taken a creative – and pragmatic – approach to interface, process and usability.
The premise is one of projects and inviting participants to be a team members of projects. Inside each project there can be a number of videos, with project owners having control over which team members are invited to collaborate on each video.
Hmm…after re-reading that, it's probably easier to give an example.
Advertisement
To get started using Wipster, a content creator uploads a work-in-progress video into a project by dragging and dropping it into the Wipster interface. Once uploaded, Wipster encodes the video to ensure seamless online performance.
Once online, it's time to share the video. No matter how many team members are a part of the project, the creator has the ability to pick and choose which team members can collaborate on the video.
Here's where it gets cool.
With Wipster, collaboration is actually pretty fun. Let's say team member Bob is watching a video on Wipster and wants to suggest a change, he can simply click on the video at the time needing a change and make a note. Wipster creates an annotation with a line pointing to where on the video Bob chose to click. This level of specificity being so simple frees up reviewers to make suggestions such as "check out this guy in the background" or "is this a dead pixel on the sensor or is it my monitor?".
To take it a step further, revisions can be simplified with the unique option to upload reference images in relation to a time in the video, so no more emails saying "can you make something that looks kinda like…".
With all of these annotations being added to a video, Wipster had to make navigating them easily. Fortunately, each team member appears as a different color marker on the timeline at the time of their annotation (they're also listed vertically next to the video frame, just in case you'd like to see who has watched the video and "nudge" who hasn't), and there are tools to shuttle from one note to the previous or next note. Pretty helpful when running through revisions. The ability for team members to reply to any other team member's notes mean that a project manager can approve or shoot down suggestions that aren't totally revision-worthy. [image:blog_post:55225]
If shuttling between notes on a timeline seems like a pain, Wipster also creates an easy-to-follow to-do list. Sounds easy, right? No more cutting and pasting from emails and hoping that the list of revisions is the right one, or the most recent one.
So what is the process when the revisions are all done? Simply drag a newer version of the video on top of the existing version of the video. The older version isn't overwritten, but a stack of versions is born. As versions stack up, Wipster becomes a valuable resource for checking older versions to see what's changed, what a specific revision request was on an older draft, and to see improvements, say, after color correction.
All in all, good stuff.
Toss in a simple subscription system, an archiving system where old projects don't count against a usage limit, and the ability to brand the tool with any logo, and Wipster is positioning to become the next no-brainer tool for video pros at any level.
To try out Wipster, visit wipster.io to start a free trial. Once logged into the contemporary interface, click on help to see the coolest take on website help this writer has ever come across.
Got any tips for review and approval? Is your workflow working for you? Are you already rocking Wipster in your workflow? We want to hear from you! Hit us up in the comments or on Twitter @Videomaker