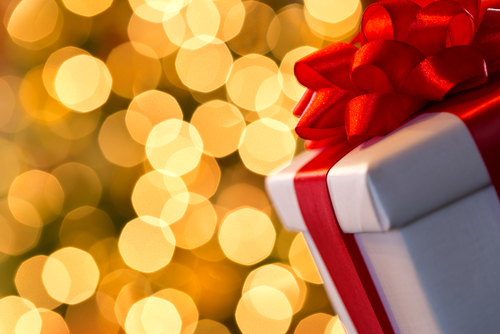 There's still a small window of time to purchase Christmas gifts for your favorite video editing buddy, or it just might be you're a video editor who needs to send out a list to your procrastinating friends. Here's a gift idea list of gear and accessories, both big and small, that will make any video editor happy.
1. C.H.I.M.P. Rearview Monitor Mirror
[image:blog_post:37381]A video editor has to keep one eye over their shoulder at all times, because chances are someone is peering over theirs. Clients like to be take part in the process of video editing, this adds a bit of comfort to the editor who's working with an audience. This little stick-on rearview mirror is a great office accessory.
2. Sony MDR-7506
[image:blog_post:37382]Forget the trendy headphones with woodgrain finish and celebrity endorsements. Sony 7506 'phones have been a video editing staple for years. To be a professional, a video editor has to dress the part and the standard issue Sony MDR-7506 headphones make a statement. These head cans can be picked up for $79.95.
3. Contigo Autoseal West Loop Stainless Travel Mug
[image:blog_post:37383]In the edit bay, there is reason to cry over spilled milk, or any liquid for that matter, when it's close to on on top of your precious system! A video editor's greatest fear is spilling coffee, or other favorite beverage all over their gear. The Contigo Autoseal West Loop Stainless Travel Mug will give them a sigh of relief. It's patented Autoseal lid is 100% leak-proof and spill-proof. This great mug cost approximately $20 depending on where it's purchased.
4. Paper Products
[image:blog_post:37384]In the digital age it seems a little odd to depend on paper products, but video editing doesn't have to be fully dependent on the digital canvas. Blank note cards, pushpins, binder clips, and multi-colored Post-It notes are useful in the edit bay. They let the video editor write out and structure their edit on paper. A quick shuffle let's them rearrange their clips without touching any content.
5. Power Strip
[image:blog_post:37385]A plain old linear fashioned power strip will not make an editor's day, but an articulated strip, or one with free-ranging "octopus" arms will be well received. It's common to find more items that need power in the edit bay than there are outlets. Accessibility is the key for power strips, ones that flex, bend, or have free-flowing arms make it easy to plug in a device when needed. Surge protectors like those from Powersquid are useful.
6. A Spare Button
[image:blog_post:37386]One of the joys of video editing is all the buttons. An edit bay sometimes appears to be filled with more buttons than necessary. The Dream Cheeky 902 Big Red Button, with flip-up clear plastic shield, looks the part of a major panic button. Is it useful? Not really. Is it a lot of fun to have a big red button that looks like it can shut down the entire facility? Absolutely. The Big Red Button is available on Amazon.
7. USB Powered Fridge
[image:blog_post:37389]A spill-proof mug is great, especially for hot beverages. But a late-night of video editing takes a different drink, like a cold Red Bull or other caffeinated beverage. Not every facility is outfitted with a fridge or at least one that's relatively accessible. This Mini USB-Powered Fridge Cooler available on Amazon is just the thing to keep a cold one handy.
8. Tangent Element
[image:blog_post:37388]Did we mention buttons? One of the coolest things in any edit bay is the array of buttons, especially buttons that look good and aren't going to be found on the typical office PC. Besides…, some video editing tasks—like color grading—are a lot more fun to do if performed on the right toys. The Element family of panels, from Tangent Devices, provide an elegant control surface for tackling and managing a number of complex corrections. The Tangent Devices Element Panels Kit is $3495 at B&H.
Chris "Ace" Gates is a four time Emmy Award-winning freelance writer and video producer.
Christmas gift with blurred lights photo from Shutterstock.