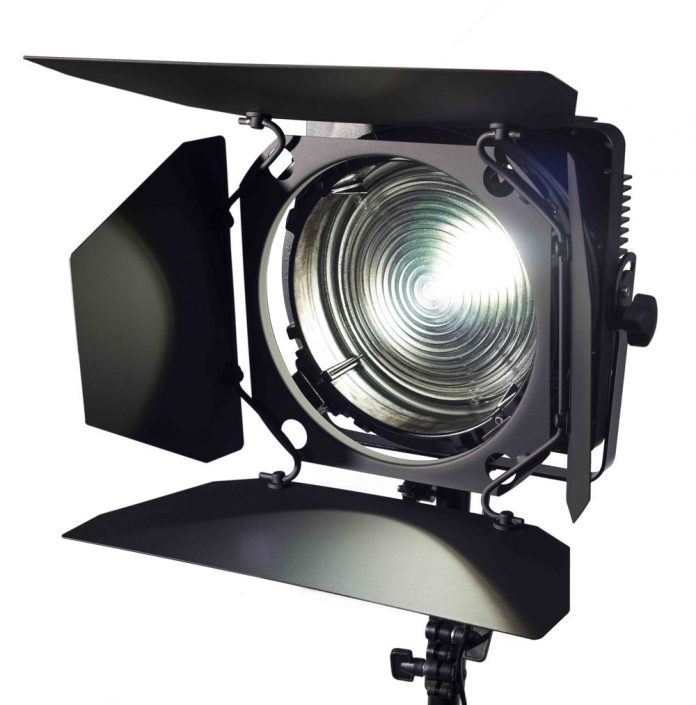 Zylight new F8 LED Fresnel is a compact lighting instrument that collapses to less than four inches thick for easy transport and storage and delivers all the performance of a traditional Fresnel lighting instrument in a much more energy efficient design.
The fully dimmable F8 maintains single shadow traditional Fresnel beam shaping, and offers a patented focusing system for spot and flood operations. Its beam spread is adjustable between 16-70 degrees for even coverage for widescreen HD productions. Its silent operation makes it ideal for studio use, draws only 90 watts and is water resistant. The F8 is equipped with ZyLink wireless technology, which makes it easy to link multiple Zylights for simultaneous remote control.
Advertisement
The F8 has an MSRP of $2,400 and ships with barn doors and yoke mount. Is also available in both 3200K or 5600K color temperature versions. For more information visit http://www.zylight.com/products/f8-fresnel/
Did you find this content helpful?