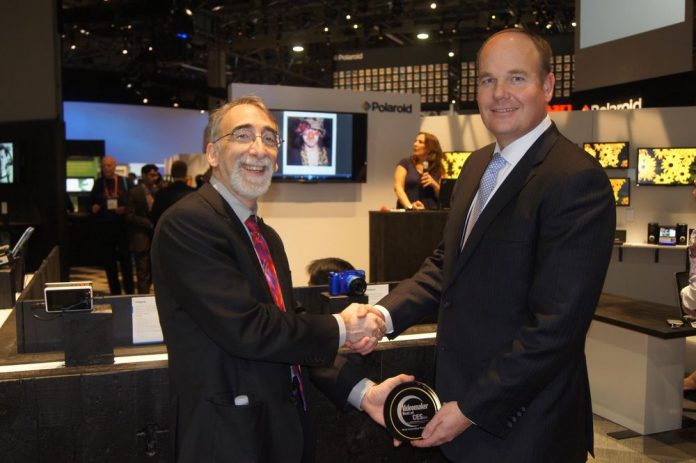 Videomaker sees the Polaroid as the Most Innovative video product of CES 2013.
The Polaroid IM1836 comes from Sakar and has the resemblance of the Nikon 1 J2 with an Android operating system (like a certain Samsung GALAXY Camera) . What that leaves us with is a compact camera that competes with some of the biggest news makers in recent months. The detachable lens that comes with the IM1836 is F3.8 10mm-30mm . The ability to provide photos to friends is something Polaroid excelled in before we knew an Android wasn't a character from science fiction. So to bring Polaroid up to date, the IM1836 has 1080 video, built in Wi-Fi, and a touch screen that isn't nearly as fun as shaking a picture to help the development process, but the 3.5-inch LCD isn't too shabby. Another way to send media out of the IM1836 is via HDMI and SD card, so there's some great functions here, even if audio seems lost amid the smooth white exterior – the $399 price and scheduled shipping before April 2013 are enticing enough. Check out our hands-on look video for more.
Advertisement
Did you find this content helpful?