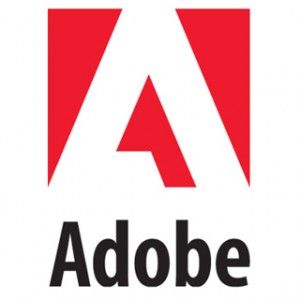 [image:blog_post:13758]
Adobe announces its latest additions to the Adobe Elements and Photoshop family today with it release of its consumer video editing program – Premiere Elements 8 and Photoshop 8. Adobe created Elements with the intent of reaching the consumer and hobbyist market with it's low priced video editing software, but has moved the editing program along into a robust application that can keep pace with the big boys.

Rather than throwing in more effects you dont need, this latest update has a lot more under the hood and has added some better tools to organize your video and photos.
Whats new? Theres an auto analyzer that you can use to tag your images for fast and easy searches. You can also sync your video and photos across several computers and the program has face recognition, helping to zone in on just the images you want from, say, "Carsens Birthday," and it will learn who your subjects are and can find all images of them across the files.
Here's some advance copy from our First Look review, to be uploaded Wednesday morning:
Premiere Elements 8 adds additional automated tools: Smart Trim removes the least interesting, lowest quality footage; SmartFix corrects shaky footage and color and lighting problems; and SmartMix balances music and sound effects without overpowering dialog or background audio. Plus, the new Motion Tracking feature finds moving subjects in your footage so that you can add graphics, text, and even video effects that automatically move with them.
Read the rest of our advance review of Adobe Elements 8.0 online here https://www.videomaker.com/article/14751/
More From Adobes Press Release:
Adobe Photoshop Elements 8 & Adobe Premiere Elements 8 software gives you power and ease of use so you can create extraordinary photos and incredible movies, easily manage and protect your photos and video clips with automatic online backup, and access them anywhere you are. And now, Adobe Photoshop Elements 8 & Adobe Premiere Elements 8 Plus includes everything in the award-winning software and more:
20GB of online storageenough for up to 15,000 photos or four hours of DVD-quality video
Ongoing delivery of new, easy-to-use tutorials
Ongoing delivery of fresh seasonal artwork, inspiring templates, movie themes, video effects, and all-new Online Albums
Its all accessible with your Adobe ID. For more details, visit www.adobe.com/go/membership_elements. Adobe Photoshop Elements 8 & Adobe Premiere Elements 8 Plus, $179.99 (Available on Adobe.com, U.S. only) A savings of $20 off the first year of Plus, if purchased with the software bundle.
Already have Photoshop Elements 8 & Adobe Premiere Elements 8? Upgrade to Plus via the product for $49.99 a year.