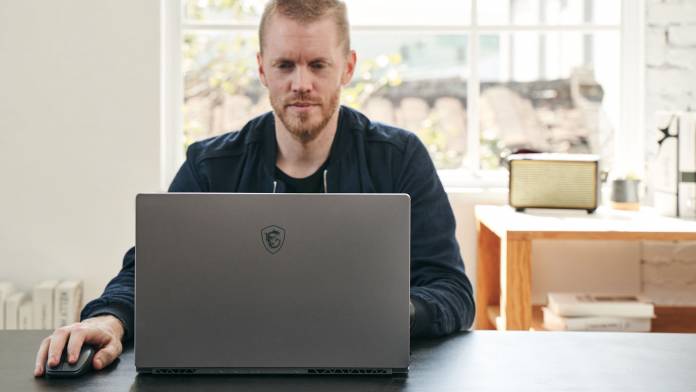 Up until this point, 8K video editing has required a desktop computer. At least, that's what everyone has thought. However, that couldn't be further from the truth. With the right features and specs, you can edit 8K video with a laptop.
In general, the typical laptop is incapable of editing 8K video. Though it's now possible to edit 8K video on a mobile studio in this day of age, it's not something that many laptops can do. You need to use a laptop that possesses the right features to make editing 8K remotely possible. These are the features you need:
You need processing power
CPU
The number of cores your laptop has is important. If you have a high number of cores, your laptop will be able to handle more demanding processes and even run multiple tasks simultaneously. Oftentimes, editors will have numerous programs open while editing 8K video. 8K editing is taxing enough on its own to fry a laptop. Imagine piling on other tasks on top of it. Additional cores will speed up your entire system and keep everything running smoothly. Ultimately, your system needs to optimize its CPU performance if your laptop is going to stand any chance at editing 8K.
How many cores should you shoot for? Find a processor with at least 8 cores. For example, a 10th Gen 2.3 GHz Intel Core i7-10875H 8-Core processor is fully capable of editing 8K video. It's a mobile studio that's been tested and optimized to run Adobe software including Premiere Pro, Photoshop and Illustrator. A laptop with this CPU  uses its power efficiently to meet the demands of an 8K video editing workflow.
GPU
The GPU is responsible for decoding the video and rendering high-resolution images and video concurrently. High GPU power is imperative to any and all systems editing 8K. If you want your laptop to be capable of playing 8K video back frame by frame in real time, pay attention to its GPU. A graphics card like the NVIDIA GeForce RTX 2080 SUPER Max-Q with 8 GB GDDR6 VRAM is more than capable of playing back 8K video.
MiniLED display
For today's creators, it's important for a studio display to be both color accurate and bright enough for high quality HDR footage. Fortunately, the innovation in displays is advancing at a rapid pace. For example, MSI has recently pioneered the use of MiniLED technology for the Creator 17, making it the first laptop to offer a combination of advanced display functionality. Put simply, the tech inside the MiniLED leads to greater uniformity of images while delivering 1,000 nits of brightness required for stunning HDR. The super-bright highlights and deep shadows delivered by MiniLED avoid the color distortion commonly found in standard laptop displays.
Color accuracy
8K video offers high detail with a wide range of colors and contrast. Not all laptop monitors are able to accurately display the color of 8K footage. You have to make sure the screen can support the color space you are working in. Being color critical will ensure the work you create looks its best on every screen. One tip: always check to see if the color accuracy of a screen is the same across the full monitor, not just the center.

To fully make sure that your laptop is color accurate, look for color accuracy verifications for any laptop you're considering. A MiniLED display, shows a wide range of colors and contrast, allowing it to display 8K footage accurately. The mobile station has CalMAN verification and a Delta E color accuracy rating of less than two. Also, it has True Color tech and 100% DCI-P3 color gamut coverage.
DCI-P3 is a color measurement that covers the color range of cinema. It covers 45.5% of the total CIE 1931 chromaticity diagram. It covers 25% more color space than sRGB and just 4% less than NTSC. It was widely adopted when media began to be released on different devices and platforms and is quickly becoming the new standard for devices, websites and software, replacing the sRGB.
Multi-screen support
Even a portable system will be used at a desk when more resolution or workspace is needed. There's a lot of benefits to having multi-screen support on any device, but especially on one you're going to use to edit 8K video. With multiple screens, you can work in different applications more efficiently. It's necessary for your workflow and interface to be flexible. The system needs to have multiple connections for the most flexibility.
The more porting options you have, the better. MSI Creator 17 has a number of different connections you can utilize when you need them. It has HDMI, USB-C 3.2 Gen 2 and Thunderbolt 3 connections, allowing for high flexibility as you work. Laptops like the MSI Creator 17 are much more efficient because you don't have to change the way you work to use the system.
Fast storage options
8K data throughput is going to be heavy; internal storage drives will need to be fast. The amount of data from 8K video requires more storage space and faster read/write speeds, so make sure your external connections have high throughput. If you're storing data on the MSI Creator 17, you will have access to a 2 TB M.2 NVMe PCIe internal drive. That can store a lot of your 8K video. Additionally, with Thunderbolt 3, it offers fast transfer speeds for external storage — up to 40 Gbps
Conclusion
Until now, 8K video editing has required a desktop computer, but thankfully that's no longer the case. You can learn more about the MSI Creator 17 on MSI's official site.