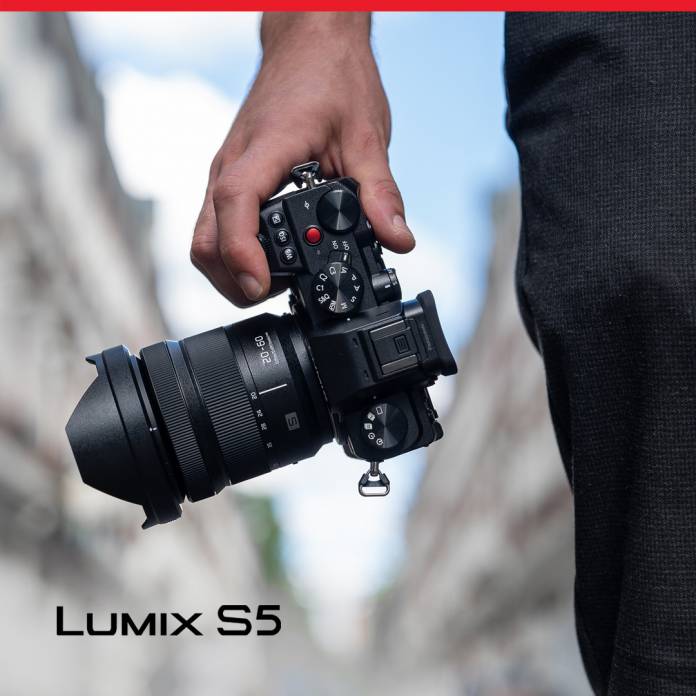 With Firmware V2.1, the Panasonic LUMIX S5 can output 5.9K 12-bit RAW. This signal is sent out the HDMI port allowing the Atomos Ninja V to capture in ProRes RAW. RAW often means massive files and heavy processing for your computer, this is not the case for ProRes RAW. It combines the efficiency of ProRes with the power of RAW for smaller files, easy editing, with all the flexibility of RAW. Firmware V2.1 is more than just RAW, the S5 can now update its firmware from a smartphone directly, eliminating the need to use an SD card and a PC. Plus, enjoy expanded features with LUMIX cameras when using LUMIX Sync. Let's dig into what the new firmware offers, how Sync works with the S5 and the full details of the Panasonic LUMIX S5.
What's included in firmware: V2.1
This newest firmware supports RAW video data output over multiple formats. Choose from 12-bit RAW video data output in 5.9K, 4K and Anamorphic (4:3) 3.5K. 12-bit video offers 68 billion colors vs. 1.07 billion in 10-bit or 16.7 million in 8-bit. All of that added color gives the filmmaker more information, giving latitude to play with during the editing process.
The camera captures internal Cinema 4K (C4K) at 4096×2160 in MOV format. It captures up to C4K 60p at 4:2:0 at 8bit in LongGOP at 150Mbps, C 4K 30p, 25p and 24p in 4:2:2 10-bit or 8-bit in LongGOP at 150Mbps or 100Mbps, respectively. This new firmware gives improved AF recognition during capture in V-Log. Plus, the monitor flips the image horizontally or vertically, enabling it to reverse or not reverse the monitor image when the monitor is rotated.
LUMIX Sync and the S5
The LUMIX Sync app allows smartphones to operate the S5 via wireless control. LUMIX Sync allows you to upgrade the S5 firmware from your smartphone. There is no need to use an SD card on a PC. Tethering the camera to a computer or via an SD card is a pain. The update uploads to the camera via the app as it walks you through the steps. Sync allows for photo/video transfer to phone for quick social sharing or smartphone workflows. The app is a remote camera control, giving you exposure control and more from a distance. Sync also allows you to copy settings from one camera and then apply them to another S5 for faster set up and conformity across all of your cameras. No more hunting through the menu to make sure the cameras are exactly set-up the same. Lastly, it allows for geotagging, so that you know where every image was captured. The app works on a wide range of smartphones and is available for IOS and Android.
Feature Set of the LUMIX S5
The Panasonic LUMIX S5 has a wide range of features that suit a video shooter. From its 24.2MP Full-Frame CMOS Sensor and UHD 4K60 Video 10-Bit Internal Recording to V-Log, HDR and Dual Native ISO. Its 2.36m-Dot 0.74x-Magnification OLED LVF and 3.0 inch 1.84m-Dot Free-Angle Touchscreen are a great pair for getting the proper exposure composition. Add in its contrast-detect 225-area AF-system and 5-Axis sensor-shift image stabilization and it's ready to take on the go for so many shooting situations. It has an ISO 100-51200 and captures up to 7 fps when shooting stills. Lastly, it has dual card slots for XDSC II and XDSC I cards.
To see what Sync can do visit: https://av.jpn.support.panasonic.com/support/global/cs/soft/lumix_sync/en/index.html?r
Did you find this content helpful?