The full sized, fully manual-adjustment, video only, fixed-lens camera — a.k.a. the camcorder — used to rule the video world. Now, it's a very specific tool for a group of users that continues to dwindle year over year. I know that sounds like a bleak outlook, but as long as Sony keeps releasing cameras like the PXW-Z190, those users won't go extinct. For the same price as a high-end mirrorless camera, a video shooter can get every control, input and output they require with the Z190. Add in that you won't need to set money aside for lenses and a camcorder starts to look much more appealing.
For news-gatherers, the Z190 has just about every feature needed for the job, and its workflow fits in well with fast production turnaround times. In the same vein, run-and-gun documentarians benefit from the functionality a camcorder offers. The bottom line is this: If you need to capture good-looking video without lots of fuss, this form factor is for you.
The Sony PXW-Z190 has three 1/3-inch CMOS sensors. It can capture up to 8-bit 4K video at 60fps and 10-bit HD 4:2:2 to SD cards. It has a 25-times optical zoom, giving it a 35mm equivalent focal length of 28.8mm to 720mm. Sony also includes their electronic variable ND filter first released in the FS5. 7 stops of variable ND gives outdoor shooters loads of latitude to keep the f-stop low.
One of our favorite features on the Z190 is that you can assign each one of the two record buttons to a different SD card.
Sony has included their HDR workflow, called HLG. HLG is the only HDR standard that is backward-compatible with SDR viewing. One of our favorite features on the Z190 is that you can assign each one of the two record buttons to a different SD card. The dual card slots also allow for simultaneous 4K and HD proxy capture. In addition, the camera has built-in 2.4/5 GHz Wi-Fi for remote control of the iris, zoom, focus and white balance from your smartphone.
In use
If you are used to trying to shoot on a DSLR or mirrorless camera, you know the struggle of using this form factor to shoot video. Start by trying to get enough high quality mic inputs without using an external device. Then, you'll find that many of the controls you need are buried in menus. The size of the camera also makes getting a stable shot difficult.
The Z190 has none of those problems. It's large, even for a camcorder, and that size allows for a better grip on the camera — key when trying to stabilize handheld shooting. Not only do you have a strap to keep the camera on your hand, but its size requires using two hands, giving you a more stable end result. Unlike other new camcorders from Sony — the PXW-Z90V, for instance — the Z190 is reminiscent of three-chip cameras from the past. That means more real estate for external manual controls for features like the variable ND filter, audio input, turning zebras on and off, putting the camera in full auto and anything else you would like to assign to the six available custom buttons. When you're under pressure to capture the moment before it's gone, having the controls at your fingertips is a necessity. Additionally, there is an electronic viewfinder for times when using the monitor is not optimal. The Z190 gives you the features you need, where you need them.
The build quality of the camera is solid, as you would expect from Sony. Three manual control rings control zoom, focus and aperture. They are all quite responsive and easy to operate. The preview monitor is adequate, but when you need more isolation, the EVF is fantastic. 2.36M dots make for a clear view in the EVF — this reviewer's preferred monitoring method. Although the monitor is acceptable, the EVF will be key for some lighting situations to verify proper exposure and focus.
It's refreshing to shoot on a camera that can accept XLR mic inputs and has enough transparent gain to get the best sounding audio. Also, the camera has a mount so you can choose your own mic for camera-top audio capture. Documentarians will find this useful when they need good audio capture but don't have the extra hands to operate a boom and can't have the mic visible on screen.
The Z190 includes the same variable electronic ND as the FS5 II and FS7 II. Having a built-in ND is great, but when you can slide between stops for precise control of light, it's a game changer. You have the normal ND controls for changing the filter in stops, but the control wheel next to the step control gives you the ability to make minor adjustments for the perfect exposure. We found it helpful in a situation where we were attempting to shoot a closeup of some wild grass. We wanted the depth of field to be shallow, so keeping the aperture open was key. With the step ND, we were able to get to a third of a stop off of proper exposure. With the variable ND, we were able to get the last third of a stop by sliding up to it instead of having to adjust the other exposure controls.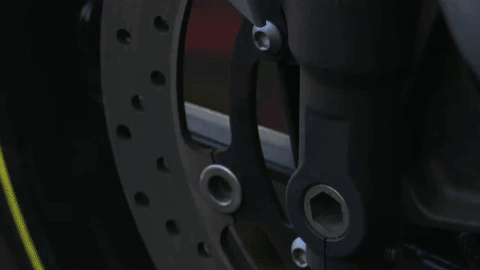 We set up the camera to only offer us optical zoom. With many cameras that have a zoom, they also offer digital zoom, which just results in a loss in resolution. You don't really need a digital zoom with the Z190 because of its 28.8mm to 720mm focal length. Considering the cost of lenses goes up the longer it is, if you need this much of a zoom, a fixed-lens camera like the Z190 is the most practical way to go. Both the handle and the grip have a rocker for control of the zoom. The speed of the zoom can be set in advance or controlled through pressure.
We liked that you have the ability to assign each of the record buttons to capture to a separate SD card. This would be helpful to your workflow when what you are shooting could use an extra level of organization. For example, you could capture close ups on one card and wide shots on another. In the same vein, you are able to capture HD proxies simultaneously as you shoot in 4K. This gives those with HD as their final output the ability to work with a lighter weight file, while also retaining a higher quality version for other uses. For those who are out in the field a long time, you can even offload your SD cards from within the camera by connecting it to an external drive.
[vimeo 303106695 w=640 h=360]

Picture Quality
On a beautiful fall California afternoon, we took out the Z190 to see what we could capture. One thing this camera is good at is getting a solid image. Plus, it makes the tools you need in oder to capture that image easy to access. The first thing we shot was a pair of moths that had landed on a flower. We were able to quickly adapt to the lighting without digging through the camera's menu. Because it has a variable ND, you are able to set and forget the aperture, shutter speed and gain. We wanted to try and get some shallow depth of field, so we kept the aperture low. We then used the variable ND filter to get proper exposure. To assist with that, we toggled the zebra stripes on and off to make sure no part of the image was overexposed. When zoomed in, we noticed that the bokeh was very nice and round thanks to the space compression from the longer focal length.
The one feature we would have liked to see in the Z190 is 10-bit 4K internal capture. If you want 10-bit internal, you will need to capture in HD. However, the flexibility of 10-bit color might be lost on content that needs to be produced quickly, without time for color grading.
The Z190 also supports HLG recording. HLG, or Hybrid Log Gamma, is the only backward-compatible HDR standard. Other HDR types look strange when displayed on a non-HDR monitor. HLG images look normal on SDR screens and even better on HDR ones.
[vimeo 303113796 w=640 h=360]
Tests
The Z190 is a three-sensor camera. Having three sensors instead of one should improve its low light performance. To test how well it performs, we set up in our studio and shot a DSC Labs ChromaDuMonde chart. Set at its lowest gain of -3dB, we set the camera to proper exposure. We did the same thing at 0, 3, 6, 9, 15 and 18dB to see when noise was introduced into the picture. What we found is that noise is visible in the image from the start. However, it's fine and not distracting. It wasn't till 6dB of gain that the noise started to affect the sharpness of the image. From that point all the way to 18dB there isn't a huge increase in noise, so if some noise is acceptable, then this camera is good to shoot all the way up to 18dB.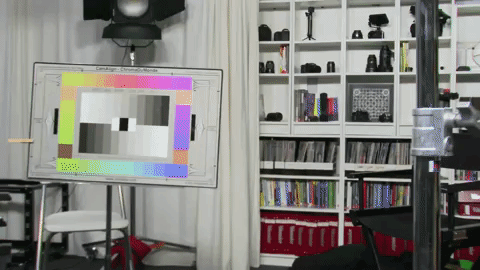 We then tested the rolling shutter and saw no issues at all. Rolling shutter affects the way vertical lines look. In a practical way, this means that fast moving objects will appear normal when captured by this camera. Lastly, we tested the moiré performance by shooting a DSC Labs sine zone chart. The Z190 has no issue with moiré, either.
Marketplace
There are many camcorders on the market that shoot UHD 4K at 60 fps. However, every other camera in the price range that offers it is a single sensor camera. Let's look at three similarly priced cameras: the JVC GY-HC500U, the Panasonic HC-X1 and the Canon XF405. All three have a one-inch sensor and cost less than the Z190. The Z190 has the longest optical zoom with the JVC coming in second, Panasonic third and the Canon last. All three competing cameras shoot to SD cards. The JVC GY-HC500U costs $3,695, the Panasonic HC-X1 costs $3,198 and the Canon XF405 costs $3,499. The smallest form factor is the Canon, also weighing the least. The JVC is the heaviest.
Final Thoughts and Recommendation
The Z190 is a nicely built camera that has all the features you need at your fingertips. The image quality is good, and the camera has a few innovative ideas that make it unique —  features like an electronic variable ND filter and the ability to reassign the different record buttons to capture to different SD cards. We would have liked to see 10-bit 4K, though it would perhaps be a luxury that the main users of this camera don't have time to enjoy. If you're a content creator who needs a camera with a fast workflow and you don't have control over the situations you shoot in, the Z190 would be a great choice. Newsgathers, documentarians and event videographers would all benefit from this camera's toolset.
SUMMARY
STRENGTHS:
Full manual control

Electronic Variable ND
WEAKNESSES:
RECOMMENDED USES:
Documentary Filmmaking and Journalism

Corporate and Event Videography
TECH SPECS:
Image Sensor:

3-Chip 1/3″ CMOS Sensor

Sensor Resolution:

3840 x 2160

Prism Speed:

f/1.6

Focal Length:

3.7 to 92.5mm (35mm Equivalent) 28.8 to 720mm

Optical Zoom Ratio:

25x

Maximum/Minimum Aperture:

f/1.6, f/11

Recording Media:

2 x SD

XAVC-L:

3840 x 2160p at 23.98/25/29.97/50/59.94 fps (150 Mb/s)

1920 x 1080p at 23.98/25/29.97/50/59.94 fps (50 Mb/s)

1920 x 1080i at 50/59.94 fps (50 Mb/s)

1280 x 720p at 50/59.94 fps (50 Mb/s)

1920 x 1080p at 23.98/25/29.97/50/59.94 fps (35 Mb/s)

1920 x 1080i at 50/59.94 fps (35 Mb/s)

1920 x 1080i at 50/59.94 fps (25 Mb/s)

Audio Recording:

XAVC: 4-Channel 24-Bit 48 kHz LPCM Audio

Video Connectors:

1 x BNC (3G-SDI) Output, 1 x HDMI Output

Audio Connectors:

2 x 3-Pin XLR Mic/Line Level (+48 V Phantom Power) Input, 1 x 1/8″ (3.5 mm) Stereo Headphone Output

Other I/O:

1 x BNC Timecode Input/Output, 1 x USB Micro-B, 2 x USB Type-A, 1 x RJ45 LAN

Wireless Interfaces:

2.4 GHz, 5 GHz Wi-Fi, NFC

Screen Size:

3.5inch LCD

Screen Resolution:

1,560,000 Dots

EVF Screen Size:

.39″

EVF Resolution:

2,360,000 Dots

Battery Type:

Sony BP-U Series

Weight:

5.1 lb / 2.3 kg