There's a lot to love about the new Sony a6400. It's got a longer battery life than previous versions, and it includes a new autofocus system that Sony calls Real-time Tracking AF. Plus, you can also capture internal time-lapse. Maybe most surprisingly, this camera has no record time limit. Yeah, you heard that right — no record limit. Finally, one of the best things about the camera is that the body alone costs only $900.
There are also some things, however, that you might not like about this camera. For instance, the a6400 has a flip out screen — great for vloggers — but the design means you can't attach accessories directly to the hot shoe and flip up the display at the same time. The a6400 also lacks in-body image stabilization.
Let's dig a bit deeper into our experience with the Sony a6400.
The details
Before we go too deep into the review, let's do a quick overview of the Sony a6400. It uses a 24.2-megapixel APS-C size CMOS sensor that shoots up to UHD 4K at 30 frames per second at 100 megabits per second. With a top frame rate of 120 fps in HD, the a6400 has a single SD card slot and no headphone jack. It uses the Sony E mount, which accepts full frame lenses, as well as ones for the APS-C format.

The image quality of the a6400 is great for the money. Internal or external capture will get you 8-bit video. Shoot in Slow&Quick mode for in-camera slow-mo playback. You can choose to conform to 30 or 24 fps when shooting at 120fps offering 4 and 5 times slow-mo respectively. You can also shoot time-lapse video at down to 1 fps in this mode.

What's different about the a6400?
Looking at the a6400, you might wonder how different it is from the a6300 or the a6500. Did Sony just fix the failures of the prior model? Simply put, the a6400 is a replacement for the a6300. Thus, the features are almost identical, except that Sony also fixed many of the a6300's flaws.
On one hand, the a6400 is missing a big feature from the a6500: in-body image stabilization. On the other hand, the a6400 resolves two major flaws of the a6500: short battery life and a propensity to overheat.
Outside of that, the a6400 sports a new image processor and some new video features like S&Q mode and interval and HLG shooting. The camera also offers improved AF function over the prior models with Real-time Tracking AF and Real-time Eye AF. Real-time Tracking AF doesn't do much for video shooters, however, and Real-time Eye AF isn't available for video at all.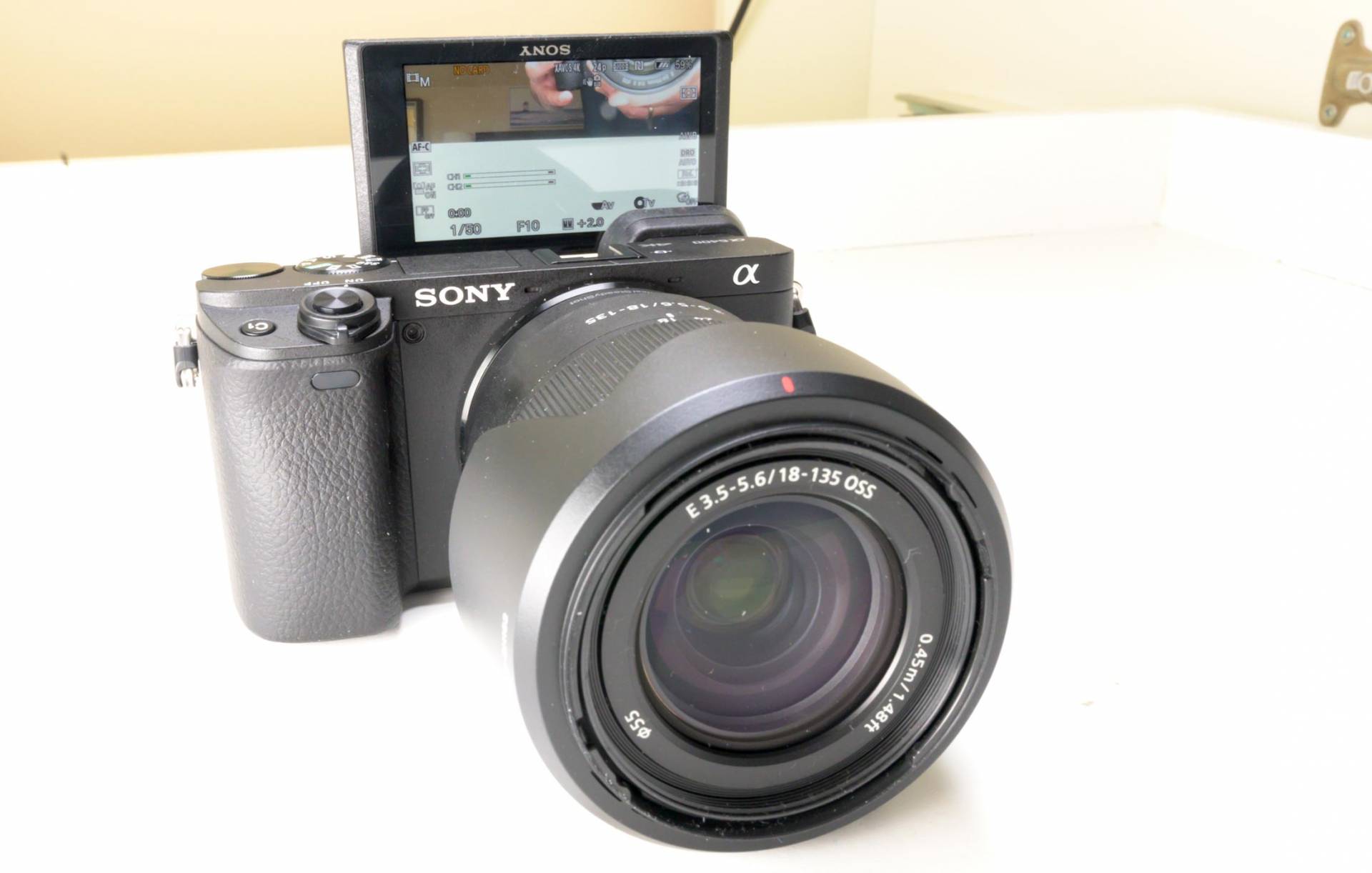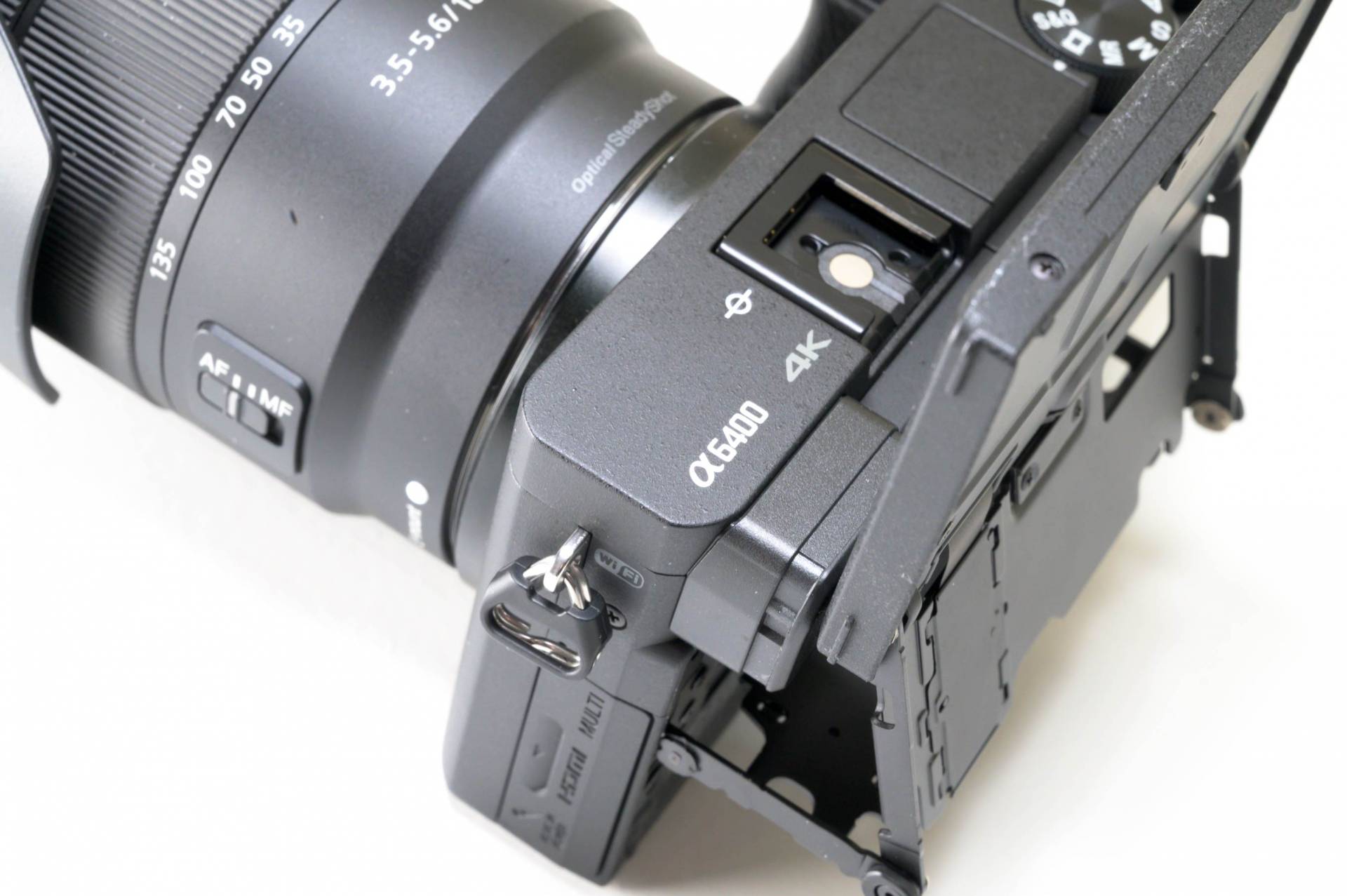 Perks and quirks
The a6400 is a mixed bag of good and bad features. For almost every good feature, there is a bad one. From the top, the camera has no record limit time. Let's look at that a little more closely.
No record limit
This is a great feature for wedding and event videographers or anyone who hits the 29:59 record limit of most DSLR and mirrorless cameras. With the Sony a6400, you can record until either your media card fills up or the battery dies.
No headphone jack
The quirk to that perk is that there's no headphone jack. The camera has a mic input, but no way to monitor your sound in real-time outside of the audio meters. During playback, you can hear the audio via a built-in speaker, but headphones can't be used. This is a big problem if you need professional audio. There are a few solutions, like the SmallHD Focus or an HDMI to audio converter, that allow you to monitor off the HDMI, giving you a headphone jack for real-time monitoring.

High frame rate recording
The camera can shoot up to 120 fps in HD. Any frame rate over 60 fps is a bonus for cinematic slow motion. Slowed down to 24 fps, 120 fps is five times slower. The a6400 gives you two bitrate options for 120 fps: 60 megabits per second and 100 Mbps. If you require slow-motion playback, there is S&Q mode. This will slow the video in-camera, forcing it to 24 or 30 fps. One drawback when shooting at 120 fps, however, is that there is a slight crop of the field of view.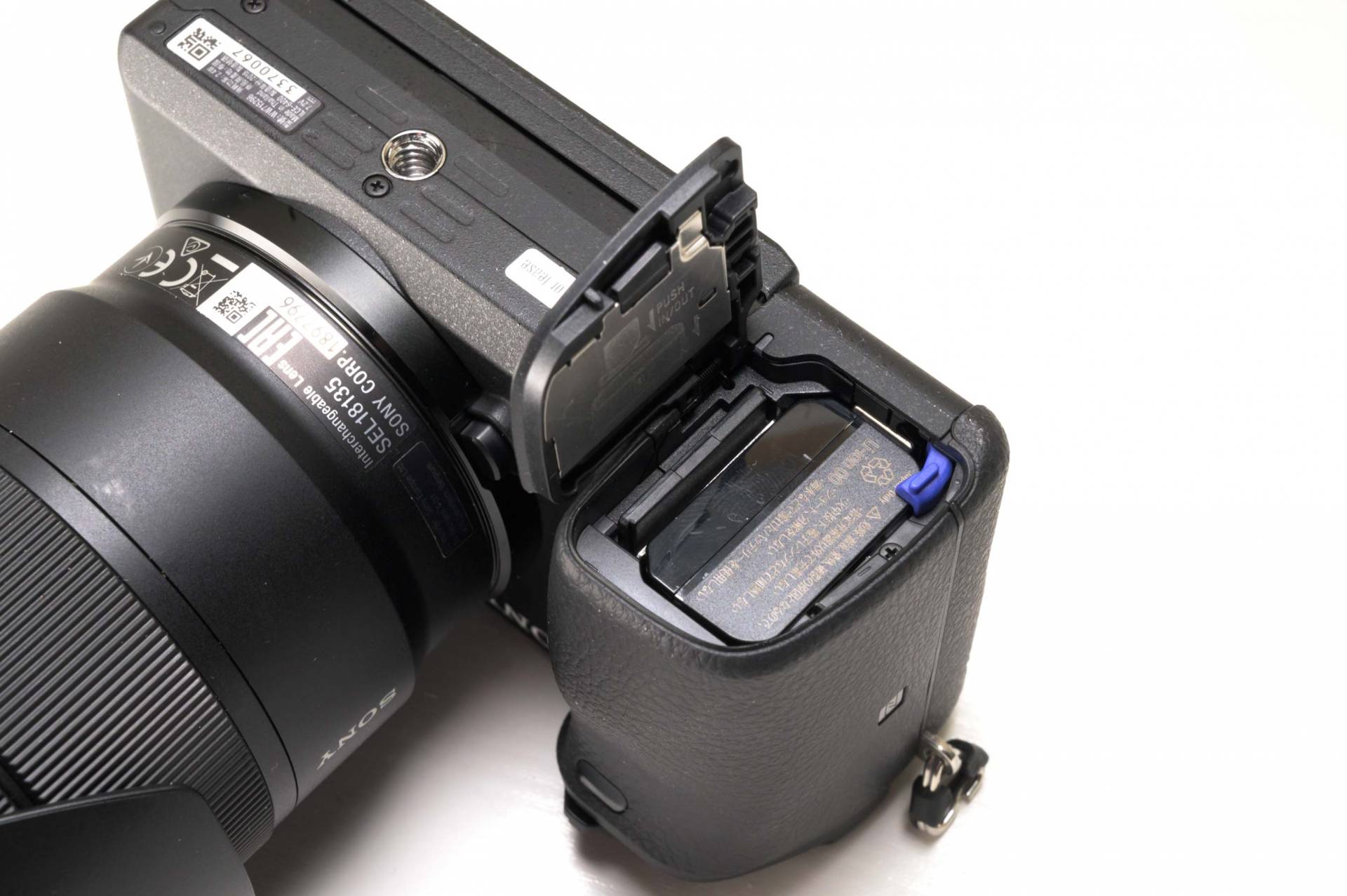 Improved battery life
Up next is the battery life of the camera. It's mostly notable because the a6300 and a6500 both had a very poor battery life. Plus, they were both prone to overheating. When you go from 20-30 minutes for the a6300 or 50-60 with the a6500 to 80-90 minutes with the a6400 plus no overheating, you can get excited. That's a huge improvement and should be applauded. However, a good battery life industry-wide is 120 minutes or more. So, Sony still has some catching up to do in this arena. Still, the longer battery life coupled with no record limit time gives the a6400 more legs as an ideal B-camera for events.
Autofocus misses the mark for video shooters
The last quirk is specific to video shooters. All of the new AF functions are geared toward photographers. It's great that there are more AF functions. It expands the capabilities of the camera as a whole.
That said, video shooters simply don't get to enjoy the benefits. Real-time Tracking performance is lacking, and Real-time Eye AF isn't an option when shooting video.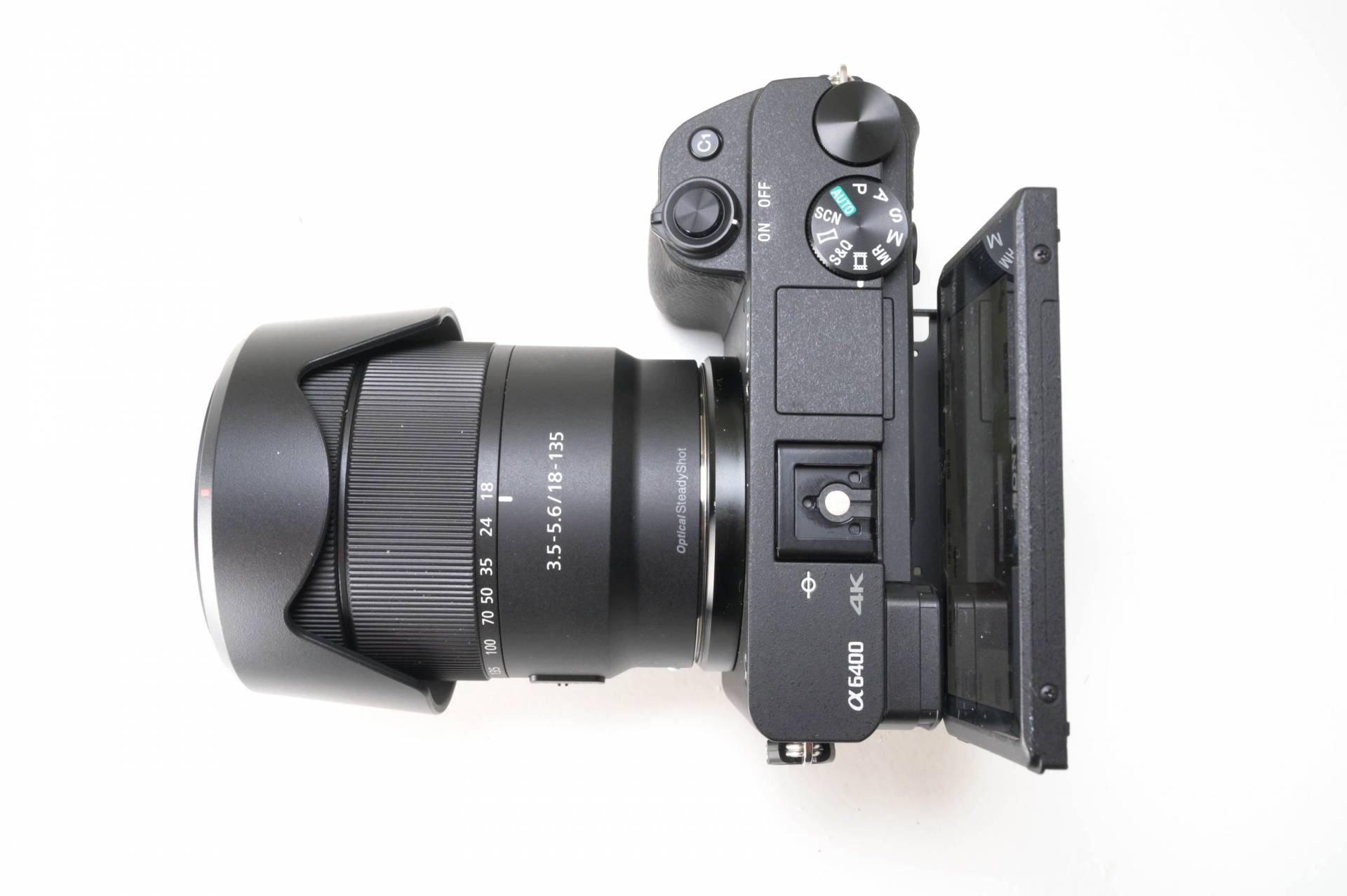 Camera ergonomics
The a6400 is compact and weighs just 14.22 ounces. The lightweight design means this camera is great for taking out into the field. Its size won't be a burden when you carry it along on hikes or trips. The a6400 also has the deeper grip that was first introduced in the a6500. It hangs from your fingers well, and the record button is easy to reach with the right thumb.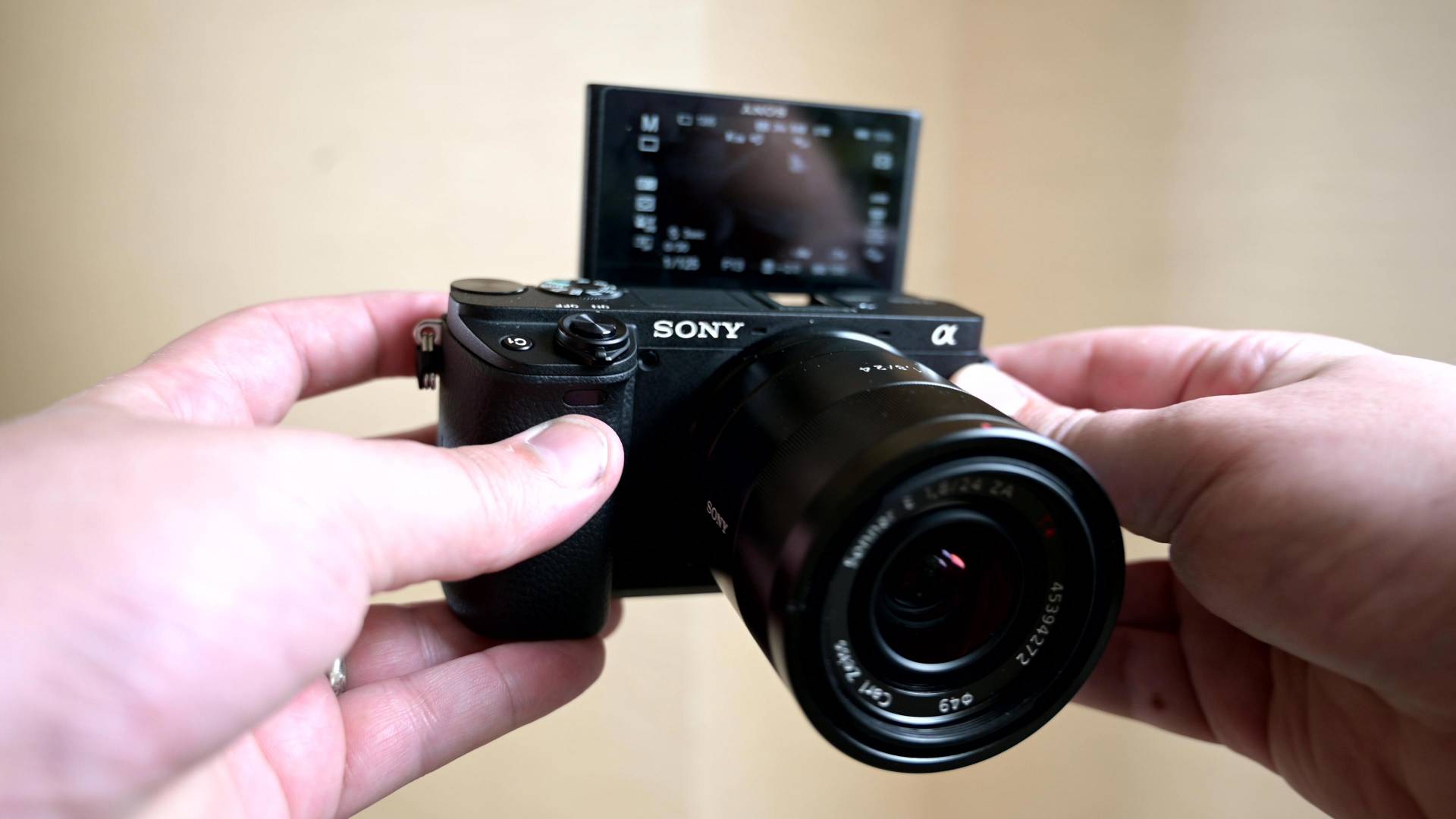 The smaller size means that you have less real estate for all the buttons and dials you might need when shooting. However, you can customize many of the buttons to control what you want.
Likewise, the camera does not have a headphone jack, making it a poor choice for shooting when the audio needs to be at its best. Sure, you can get lucky monitoring with just the meters, but without hearing what you are capturing, you might be surprised by unexpected wind or background noise. The meters don't show you the difference between a good signal and a noisy one.
Using the monitor
The biggest upgrade with the a6400 is its monitor. The display on the a6400 offers a much larger tilt range, including a selfie mode. It's still not fully articulating and flips up instead of out. It would work well for vloggers, but if you're using a hot or cold shoe mic, the display is going to be completely blocked by that microphone. There is a way around it though: With an L bracket with a hot or cold shoe mount, you can place the microphone out of the way. This setup works pretty well. Another symptom of its compact size, the EVF blocks the ISO settings on the screen when flipped up.
If you find you need the screen to be brighter, you can bump it up by two notches brighter than standard. That's better than nothing, but in some high-glare situations, the added tilting is going to be much more effective in helping you see the image you're capturing.
On the plus side, if you're shooting in one of Sony's Log gamma profiles, you can use their gamma display assistant to view in a standard 709 color profile. Overall, the a6400's screen is functional with decent image quality.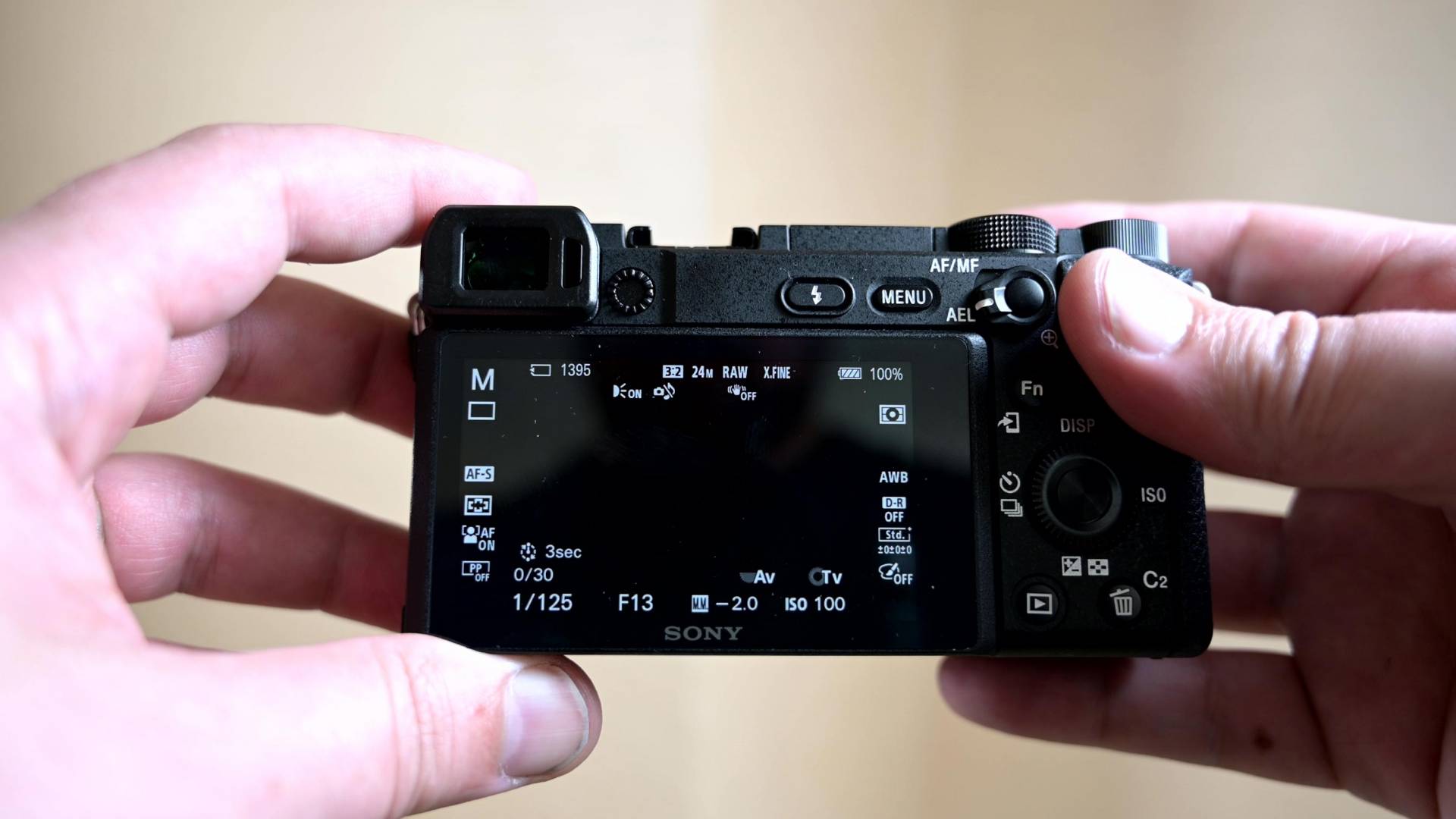 Menu operation
A well-organized menu is very important. The a6400 offers a custom menu, where you can add the features you use most. This is a great feature, but what about the options you don't want in this menu? With few exceptions, you won't need to go deeper than two levels on the menu to adjust settings on the a6400. Sony's tab system for finding the grouping of menu operations is intuitive. There are two camera tabs, one for photo and one for video. The other tabs are for network, playback and setup.

Shot assist tools
You'll find peaking, zebras, audio meters and a histogram to help assist with shooting in the a6400. They are all easy to find and equip, and they are mostly effective. Peaking is found in the photo tab rather than the video tab. You can adjust both peaking color and peaking intensity to fit your situation. We recommend choosing a color that isn't already represented in your image.
If you don't use zebras, you should. They are great for getting proper exposure. The a6400 lets you set the threshold that the zebras appear from 70 to 100 percent pure white. The camera will also let you view a histogram of the video as you capture it
Finally, although there is no headphone jack, the camera does give you meters for a visual representation of the audio being captured. The audio inputs can be controlled automatically or manually.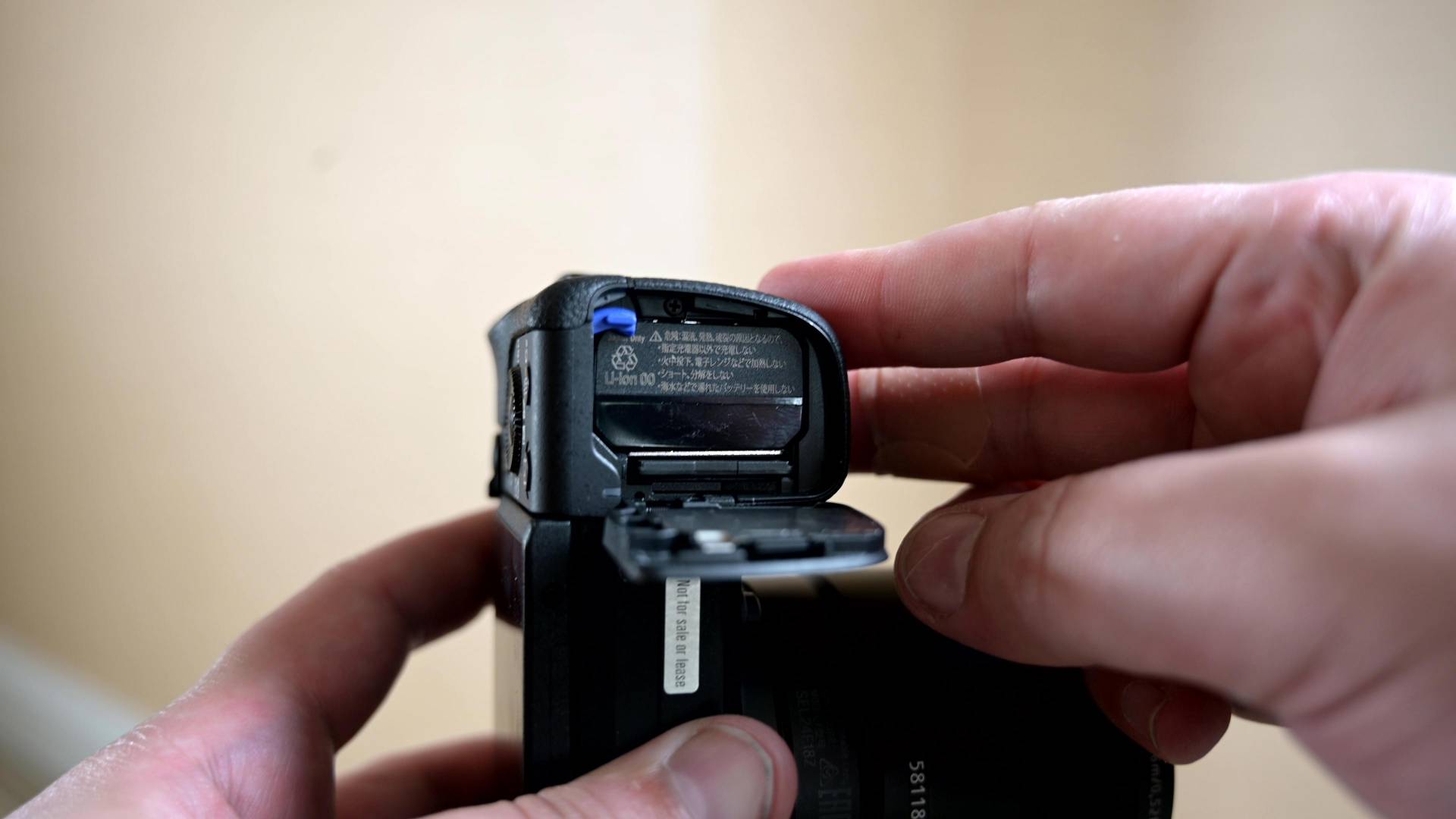 Media and bit rate
The a6400 has one SD media card slot. It's found with the battery on the bottom of the camera. This can be a difficult area to access once a tripod is attached. With the extended battery life, the size of your media will matter. A 64-gigabyte card will capture about 85 minutes of UHD 4K footage at 24fps set at a bit rate of 100 Mbps. A battery will last around the same amount of time, so a larger card is not necessary unless you want to only change out the battery when needed.

The a6400 offers three file formats. The first is XAVC S 4K for 30 or 24fps at a bit rate of 60 or 100 Mbps. For HD there is XAVC S HD with 24, 30, 60 and 120 fps at 16, 50, 60 and 100 Mbps. Lastly is AVCHD for your 60i needs at both 17 and 24 Mbps.
Interval shooting
We're happy to see interval shooting built into this camera. Interval shooting gives the a6400 in-camera time-lapse capabilities. We tested shooting the beach on a windy day. We didn't have much time to do a long exposure time-lapse, so we were hoping it would be easy to set up, and fortunately, it was. However, the a6400 won't create a video in-camera in this mode. That's not really a big deal. Most editing software can combine images to make time-lapse video. Plus, since it's capturing full 24-megapixel stills, the resolution of the video you create can be greater than 4K. As you shoot, the camera will conveniently inform you of how long it will take to capture the number of frames you set it to capture.

Log and HLG
Sony has long offered a log gamma picture profile to just about every camera they make. The a6400 is no different with both SLog-2 and SLog-3, as well as HLG, enabling Sony's HDR workflow. This is when the gamma display assistant comes in to play. You can use it to preview a 709 or 2020 LUT specifically for the gamma you are shooting in. Shooting in a different gamma than standard can be difficult to expose for properly, so previewing with a LUT applied makes things easier.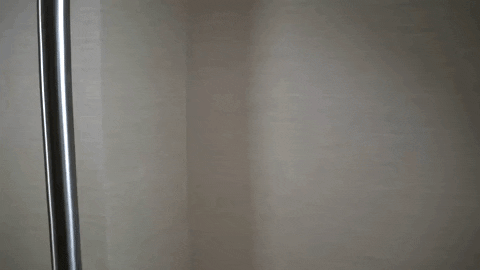 Sensor stuff
Mirrorless cameras have been notorious for offering poor rolling shutter performance. When vertical lines bend and warp like jello, that's the rolling shutter effect. The a6400 has significant rolling shutter when shooting in 4K. 4K shooting that requires fast panning will not look good on this camera. When shooting HD, however, it's not an issue.

We mentioned before that the camera lacks in-body image stabilization. This is the biggest feature from the a6500 that is missing in the a6400. Unless you plan to shoot from a tripod all the time, we recommend pairing this camera with lenses that offer image stabilization.

Lenses
Sony has a large selection of native lenses for the a6400. Regardless of whether the lens is designed for a full frame or APS-C size sensor, it will work on the a6400, as long as it uses E mount. You can get an APS-C lens for as little as $250. That will get you the prime Sony E 16mm f/2.8. A larger investment of $1,200 gets you the Sony E PZ 18-200mm f/3.5-6.3 OSS. That's pretty affordable and aligns well with a $900 camera. We shot with the Sony E PZ 18-105mm f/4 G OSS and Sony E 18-135mm f/3.5-5.6 OSS. They both cost $600. We preferred having a constant aperture across the zoom of the lens over getting a longer zoom. If the 18-135mm is for you, it comes in a kit, bringing the price down by $200 compared to buying the lens by itself.

Autofocus
We mentioned before that the camera has improved autofocus, but of the new AF options, only Real-Time Tracking AF works for video. Regardless of the type of tracking, what video shooters need most is consistent focus performance. Any hunting for the focus point and the shot will be unusable.
In our tests, the AF tracking did work but was easily confused by objects crossing the path of the subject. The camera can't follow a subject out of the frame and back in again. Once the subject goes out of framing, the camera searches for a new subject. This causes the camera to be far off the focal plane when the subject returns to framing.
If you had to operate the camera on a gimbal, where you don't have any free hands to focus, the autofocus might get you out of a pinch. When shooting video, without tracking, tap focus is very responsive but difficult to use if you are shooting an active subject.
Low light performance
To test the low light performance of this camera, we started by getting proper exposure at ISO 100. We then doubled the ISO while balancing the increased light with the shutter speed. Shooting in UHD 4K at 24 fps, we started seeing noise at ISO 3200 and wouldn't recommend shooting above ISO 6400. We didn't see a change in the low light performance when shooting in HD.

Marketplace
Looking at the marketplace, we're going to start by talking about the camera's value compared to the other Sony a6000 bodies. Afterward, we'll move on, covering cameras from other manufacturers.
Sony made this camera to go a little bit above the a6300 and a little bit below the a6500. That means it's priced between them, as well. The a6400 offers some strengths over both cameras. However, what's missing is in-body image stabilization. Depending on your lens selection, this could be more or less of an issue for you. The a6300 has a short battery life and the camera has known overheating issues — like, really bad.
The a6500 has a little bit better battery life than the a6300. It's still quite poor, however, and like the a6300, the a6500 is known to overheat. On the bright side, the a6500 does offer in-body image stabilization.
Looking beyond Sony
Looking outside of Sony for an APS-C sensor camera that shoots 4K, we find the Fujifilm X-T30. At $900, this camera has a slightly larger sensor resolution at 26.1MP. It can shoot up to DCI 4K at 30 fps and has a log gamma profile called F-Log. Like the a6400, the X-T30 also has a tilting touchscreen. It uses phase-detect AF with 425 points.

Next up is the affordable Canon EOS M50 for just $680. The sensor is just a bit lower-res at 24.1MP. The M50 shoots up to UHD 4K and offers Dual Pixel CMOS AF. It has what Canon calls 5-Axis Image Stabilization, but it's not IBIS. Instead, it's a combination of electronic IS and optical IS from the lens. The Canon EOS M50 also has a fully articulating screen that offers much more flexibility than that of the a6400.

Last up is the Blackmagic Pocket Cinema Camera 4K for $1,300. For $1,300, you get a camera that can shoot up to 4K at 60 frames per second in Blackmagic RAW. The battery life is bad; expect 45-60 minutes per battery. It's an entry level cinema camera and doesn't have IBIS. It offers only touch AF, and the 5-inch screen has no articulation. Last but not least, its micro four-thirds sensor is much smaller than the a6400's APS-C sensor.

Final thoughts and recommendations
Sony stuffed in loads of features that give the a6400 a good value and the quality of its image makes it a good camera. Selfie mode with the monitor is a nice touch, but having it always obstructed by the EVF and any hot/cold shoe accessory is a bummer. The lack of a headphone jack also holds the a6400 back from pro-use since you can't monitor your audio as you shoot without additional accessories. However, at this price, it's likely no camera will do everything you want. In the end, the a6400 sure does check off a lot of boxes.
Watch the extended test footage HERE
SUMMARY

STRENGTHS:
No record limit time
120fps in HD
WEAKNESSES:
No in-body image stabilization
No headphone jack
RECOMMENDED USES:

Corporate and Event Videography
Marketing Video Production
Online Video Production
Casual Video Production
TECH SPECS:
Lens Mount: Sony E-Mount
Camera Format: APS-C (1.5x Crop Factor)
Pixels Effective: 24.2 Megapixel
Movies: AVCHD 2.0, MP4, XAVC S
Audio: AC3, Dolby Digital 2ch, Linear PCM
Memory Card Type: SD, SDHC, SDXC
Image Stabilization: None
Video Format:

3840 x 2160p at 24/25/30 fps (100, 60 Mb/s XAVC S)
1920 x 1080p at 100/120 fps (100, 60 Mb/s XAVC S)
1920 x 1080p at 24/25/30/50/60 fps (50 Mb/s XAVC S)
1920 x 1080p at 50/60 fps (25 Mb/s XAVC S)
1920 x 1080p at 25/30 fps (16 Mb/s XAVC S)
1920 x 1080i at 50/60 fps (24, 17 Mb/s AVCHD)

Built-In Mic: With Video (Stereo)
Phase AF points Detection: 425
Contrast AF points Detection: 425
Viewfinder Type: Electronic
Viewfinder Size: 0.39″
Viewfinder Pixel Count: 2,359,296
Display Screen: 3″ Rear Screen Tilting Touchscreen LCD (921,600)
Connectivity: 1/8″ Microphone, HDMI D (Micro), USB 2.0 Micro-B, Wired Remote Port
Wi-Fi Capable: Yes
Battery: 1 x NP-FW50 Rechargeable Lithium-Ion Battery Pack, 7.2 VDC, 1080 mAh
Dimensions (W x H x D): 4.7 x 2.6 x 2.4″ / 120.0 x 66.9 x 59.7 mm
Weight: 14.22 oz / 403 g (with battery and memory card)