Zhong Yi (ZY) Optics has recently released the Mitakon Creator 85mm F2.8 1-5X Super Macro lens.
Looking inside this super macro, the lens is made up of 12 elements in 8 groups. Additionally, it has an aperture range of F2.8-F32. Also, it has a minimum focusing distance of 27.2cm (1X) at its 25mm focal length and 10cm (5X) at its 85mm focal length. ZY Optics claims the lens is made to have one of the longest working distances compared to any lens in its class, which should make it easier to get close up views without disturbing your subject.
85mm F2.8 1-5X Super Macro lens overview
The lens is completely manual and has a 58mm front filter thread. Additionally, it uses an eight-blade aperture diaphragm and measure out to be measures 67mm x 122mm (2.64in x 4.8in). As for weight, the 85mm F2.8 1-5X weighs 750g (1.65lbs).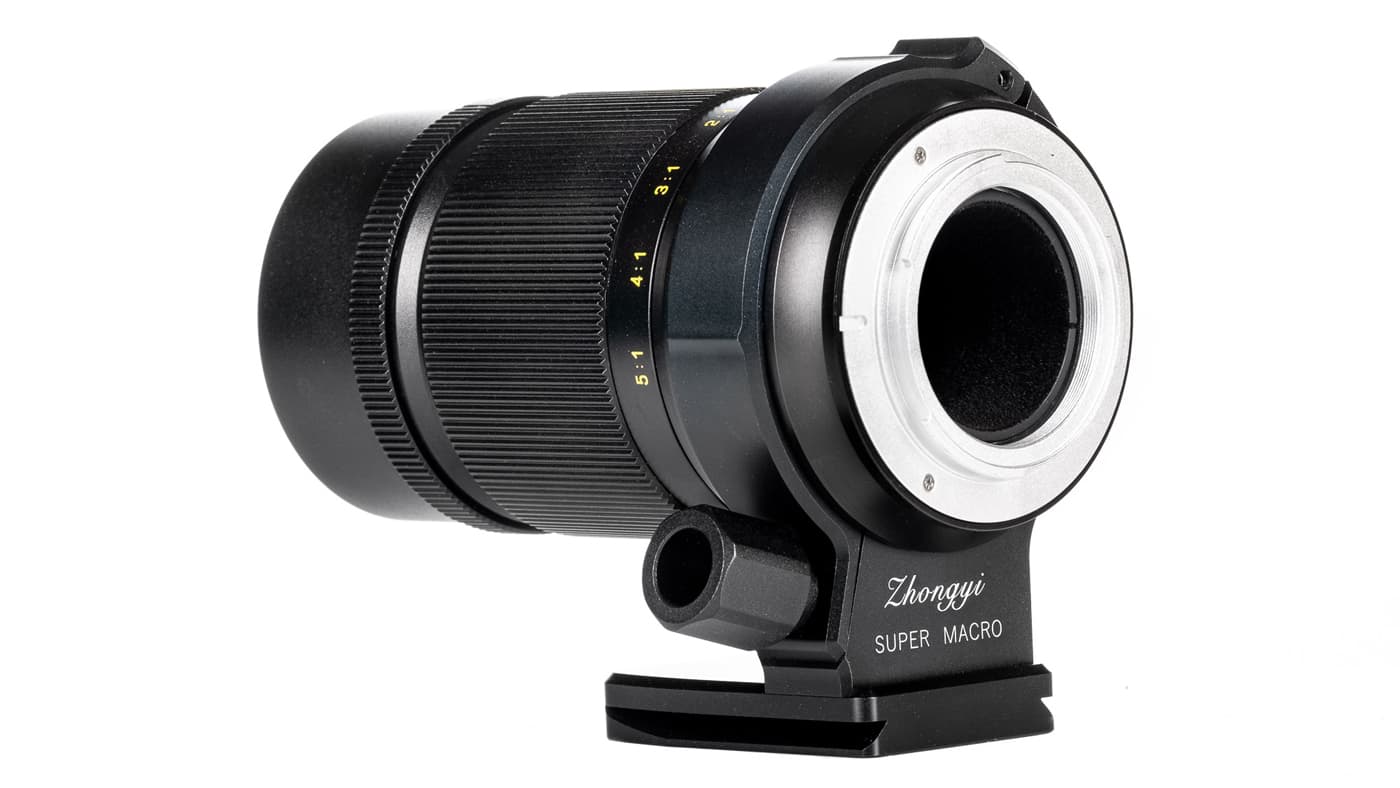 Who is the lens for?
Since it is a macro lens, it can be used for outdoor use, but it has its uses indoors as well. ZY Optics claims the lens will work for both wildlife and indoor lab shooting. "It is relatively compact in its class, which allows photographers to capture extremely fine subjects or patterns with different sizes," says ZY Optics. The company went on to say that the lens "has a near telecentric performance, which is a big advantage when it comes to macro image stacking photography or industrial usage."
Pricing and availability
You can get the 85mm F2.8 1-5X 'Super Macro' lens now for $499.