It's now possible to turn your Atomos Ninja V or Ninja V+ monitor-recorders into a multi-input switcher with the Atomos AtomX CAST. The AtomX CAST is a new modular component from Atomos designed to turn both products into professional switchers with multiple HDMI inputs.
How the AtomX CAST turns the Ninja V into a switcher
Pairing the AtomX CAST with the Ninja V or V+ (a setup Atomos named the Ninja CAST) turns the monitor/recorder into a 5" touchscreen monitor with four HDMI inputs and physical buttons. The component connects to the monitors through the AtomX expansion port. Once connected, you can hook up cameras, computers, consoles, pre-recorded content sources or any valid video source and share them on your broadcast. You switch between the sources using the monitor's touchscreen or buttons. Additionally, you can also overlay graphics and use and picture-in-picture — boosting the production value of your video.
The AtomX CAST does need a computer to operate. It works directly with the Ninja V or V+. Though, when you connect the Ninja CAST setup to a computer, it will appear as a webcam. This means it will work with video conferencing applications like Zoom or Skype without drivers. Atomos also claims you don't have to deal with synchronization. You can match frame rates and interlaced and progressive HD sources automatically.
Simplifying multi-camera setups
According to Atomos, the Ninja CAST setup works well for a broad user base. Because of its simplicity, we can see small crews or one-man-band videographers using the Ninja CAST for multi-cam streaming or recording. Simply touching whatever source you want to switch to on the touchscreen makes the setup highly accessible. It's also small enough to fit into your hand so that it won't be a hassle lugging the setup around or making adjustments on set.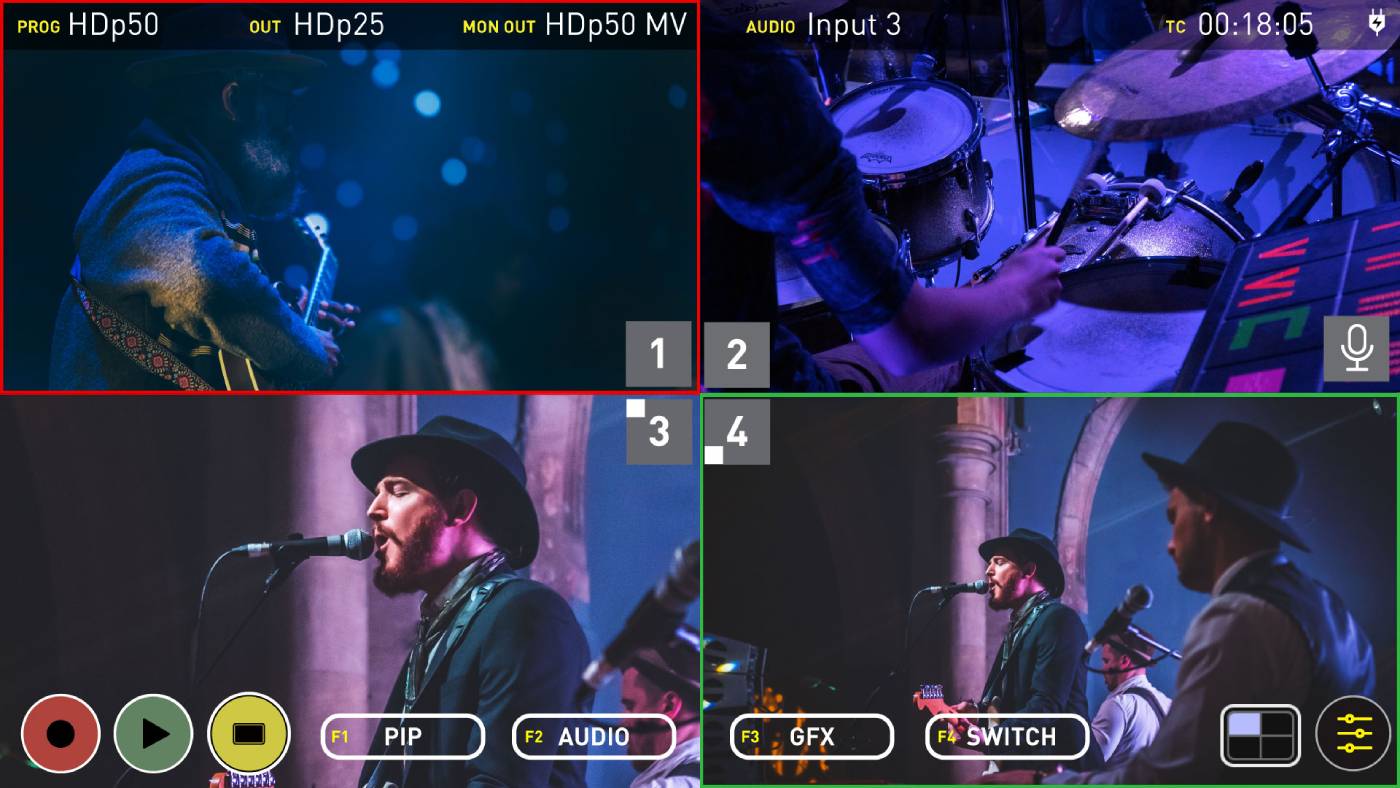 Pricing and availability
The AtomX CAST will be available for $399. In addition, Atomos is offering a Ninja CAST bundle, which includes the Ninja V and AtomX CAST. The bundle comes with a price tag of $949. Both are releasing July 2021.