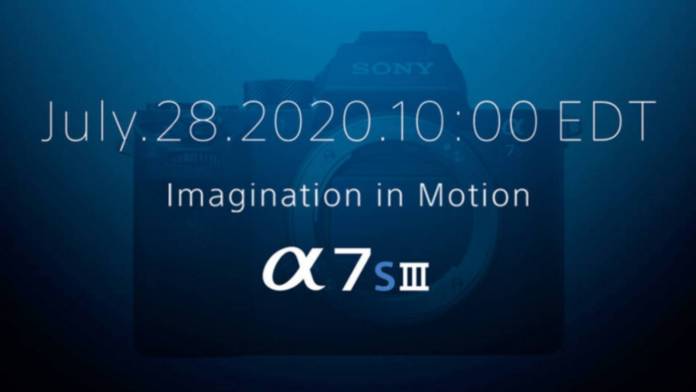 It is finally time to welcome the Sony a7S III. After waiting all of 2019 and half of 2020, the a7S III will be released tomorrow on Adorama.
The highly-anticipated a7S III, which has been rumored to be close to release for over a year, will make its debut tomorrow. While we do know the camera will be announced tomorrow, we do not know much else about it. Regardless, the hype will be massive tomorrow as we all learn more about what the new a7 III will bring to the Sony lineup.
When will the camera be announced tomorrow?
According to a banner released by Sony, we can expect the company to announce the camera on July 28th, 2020 at 10 EDT. You can also see the banner displayed on Adorama, meaning the camera will be available for order on the retailer's site. There's even a countdown to the announcement on Adorama.
According to the page on Adorama, the a7S III has been "years in the making". Additionally, Adorama says it'll allow the camera to "reach next-level creativity."
We're excited to see what Sony will bring us with the new model. Back when the a7S II released in 2015, the camera proved to be a great option for low budget filmmakers.
Keep up to date on the announcement
Once the a7S III is announced tomorrow, we will update you on everything that Sony reveals about the camera. So keep your eyes open around the announcement time tomorrow for our coverage on the announcement.