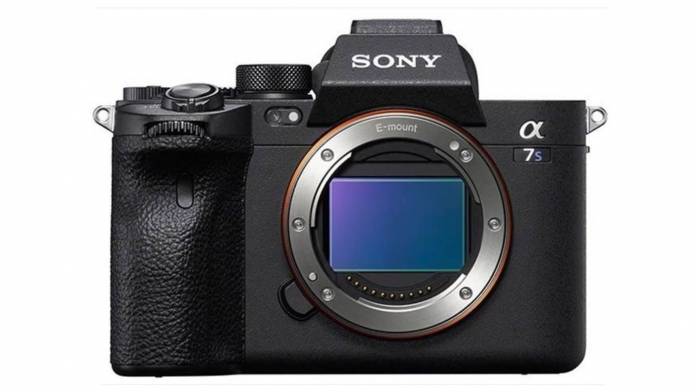 We knew that Sony planned to reveal the a7S III today. Nevertheless, today's announcement brings a lot of excitement. The camera itself looks promising, and we are excited to see what it has to offer.
Many have been waiting for the a7S III for a while, some hoping it would be released as early as last year. However, Sony was still developing the S line back in August 2019, but now the camera is finally ready for release.
With this camera, it was Sony's biggest ambition to develop a camera that addresses its customers' needs. Neal Manowitz, deputy president for Imaging Products and Solutions Americas at Sony, stated "We are always listening to our customers' feedback, pushing hard to deliver innovation that goes far beyond their expectations." So, what does this camera have to offer?
Sony a7s III Image sensor and processor
The Sony a7S III sports a 35 mm full-frame, back-illuminated Exmor R™ CMOS sensor with 12M pixels. This sensor "reduces rolling shutter by up to three timesiv and utilizes a variety of advanced light-gathering techniques to ensure high-sensitivity with low noise, allowing users to shoot in low-light situations without needing large-scale lighting setups," according to Sony.
As for its ISO range, it measures from 80 to 102,400 and 40 to 409,600 when extended. This ISO range provides more flexible ISO and wide dynamic range with low noise. The image sensor allows for 4K full pixel readout without binning in all modes. Also, the camera is capable of 759 phase-detection autofocus points with 92% area coverage.
Moving on to the camera's processor, the a7S III uses a BIONZ XR which provides up to 8x more processing power than the previous BIONZ X. According to Sony, the processing engine will minimize latency that will improve still and movie processing. Some of the other benefits and improvements offered by the improved processor include; improved color reproduction and natural gradation, faster AF/AE and Face/Eye Detection processing, High Speed data processing for high data rate video, Rapid EVF Live View display, and High Write Speed for memory cards.
Video shooting and performance
The a7S III shoots 4K video with Full Pixel readout without binning in all modes. 10-bit depth, 4:2:2 color sampling is an available recording format. Additional formats include XAVC S Long GOP (H.264 MP4), XAVC HS (H.265 HEVC), and XAVC-S I All-Intra (H.264) up to 600 Mbps. These additional formats allow for a more flexible and efficient post-production workflow. In 4K, you can shoot at a frame rate up to 120p. In FHD, you can shoot up to 240p.
S-Log2/S-Log3 in all moves should achieve 15+ stops of dynamic range. Additionally the camera offers FHD/HD Proxy simultaneous recording and Full frame 16-bit RAW output (up to 60p) with the choice of color space available, while recording any formats internally. Also, there's no 29m 50s continuous recording limit (up to 60m 4K/60p).
The a7S III is the first Alpha series camera to include Active Mode, which has 5-axis optical in-body image stabilization to support handheld movie shooting. According to Sony, this camera "is also the first Alpha series E-mount body to feature a side-opening vari-angle rear screen, perfect for gimbal-mounted shots, complicated angles, handheld operation and more." It also features 10 presets that cna be used in both photo and video modes.
The camera features a new digital audio interface for the its Multi Interface Shoe. This new interface allows for clearer audio recordings. The a7S III provides 4-channel 24-bit digital audio recording capability, and no cables or batteries are required, providing great mobility with no hassle.
One thing you don't have to worry about with the a7S III is overheating. It features an updated design that will ensure effective heat dissipation and minimize overheating "even during extended continuous recording sessions at 4K 60p 10-bit 4:2:2 video lasting an hour or more," according to Sony. This new design structure keeps both the image sensor and image processing engine temperatures within their normal operational ranges. The new structure requires no fan or cabinet vents, allowing for consistent dust and moisture resistance.
AF performance
The a7S III includes a fast hybrid AF system that combines Phase and Contrast AF, resulting in an AF system that is both fast and accurate. This AF precision makes for excellent low-light performance, where the camera can accurately and reliably focus on subjects that are difficult to see with the naked eye. It also allows for the ability to track subjects over a wide area with speed, precision, and smoothness. This can be achieved when using narrow depth of field, too.
The camera also includes several AF features for professionals including AF Transition Speed in seven settings – this allows for easy to create rack-focus transitions, and five AF Subject Shift Sensitivity settings – which allows the user to customize AF on the subject.
The system covers 759 Phase AF and 425 Contrast points covering 92% of the frame. Real-time Tracking and Real-time Eye AF help maintain constant focus on the intended subject, and work for both the camera's video and still modes. Additionally, the camera supports Touch Tracking, allowing you to use Real-time Tracking and Eye-AF by touching the LCD screen.
Lastly, all AF modes are supported by the full E-mount lineup.
Data transfer
The a7S III features two CFExpress Type A compatible media slots. These slots also support UHS-I and UHS-II SDXC/SDHX cards, which enable high write-and-read speeds while keeping the camera body compact. CFExpress Type A cards are ideal for high-speed continuous RAW still image shooting, as well as 4K 120pi movie recording at high bit rates.
a7s III Pricing and availability
The a7S III is available for pre-order now and is set to release in September 2020 for $3,499.