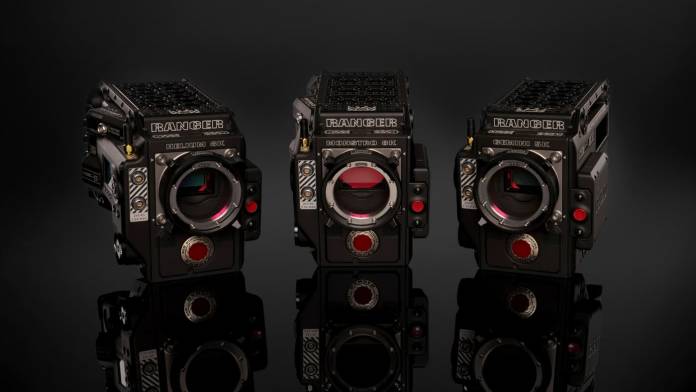 RED has just announced that is its top of the line HELIUM 8K S35 and GEMINI 5K S35 sensors will be incorporated into the RED RANGER camera.
Essentially, these pairing options will give more creators more flexibility. They'll be able to choose from two new alternatives and have a more integrated, all-in-one system. RED is confident these sensors will be great additions to the RED RANGER:
"Designed to meet the needs of high-end productions, the RED RANGER MONSTRO 8K VV has been well received by cinematographers since its launch earlier this year, and remains a rental house-only product."
Overview
RED says "all three sensor variants of the RED RANGER camera system include the same benefits of the compact, standardized camera body." They all weigh around 7.5 pounds depending on the battery. RED also says the systems can handle "heavy-duty" power sources and keeps temperature levels low with a large fan.
The RED RANGER camera system consists of three SDI outputs (two mirrored and one independent) allowing two different looks to be output simultaneously. Additionally, the RANGER can simultaneously record REDCODE RAW plus Apple ProRes or AVID DNxHD or DNxHR at up to 300 MB/s write speeds.
Here's what comes with the RANGER HELIUM and RANGER GEMINI
New production top handle
Shimmed PL Mount
LCD/EVF Adaptor D with improves cable routing when used on the life side of the camera
New 24V AC power adaptor with 3-pin 24V XLR power cable, which can also be used with 24V block batteries
Lens mount shim pack
Compatible Hex and Torx tools
Pricing and availability
The prices vary for the RANGER HELIUM and RANGER GEMINI. The RANGER HELIUM price runs for $29,950 and the RANGER GEMINI runs for $24,950.