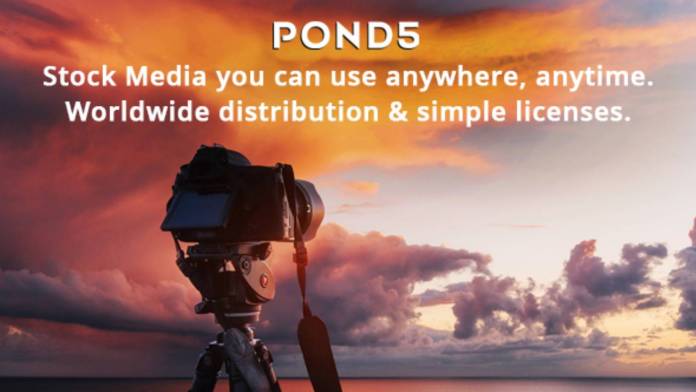 Pond5 has announced it's expanding its distribution rights and legal coverage for all royalty-free media they sell. Pond5 has one of the largest stock video and music marketplaces in the world, so this is a big deal.
Essentially, this means when you purchase any media file on Pond5, you can use it in whatever media you want, even with worldwide distribution. You'll also own what you but forever. While this is good news for buyers, this might not be so great news for some content creators selling content on Pond5.
Updating its "Standard" license
So now, Pond5's "Standard" license extends its distribution rights and legal coverage for all royalty-free media being sold on the platform. Any person or company that buys an image, a video, a 3D model, a sound effect, a piece of music from Pond5 can use it across all media. Essentially, you can do whatever you want with whatever you buy with a "Standard" license. However, you still can't sell it as your own creation without paying any additional rights.
Buyers no longer have to deal with licensing terms and extra fees. Additionally, Pond5 includes $15,000 in legal coverage free-of-charge.
What does this mean for Pond5 content creators?
It's possible those selling content on Pond5 will lose money due to the license changes. Traditionally, there's different licensing for different reasons. For instance, instead of having to buy an "exclusive" license for any royalty-free media, the buyer just pays for the standard license and use it where they please. It's possible creators selling on Pond5 will ultimately receive less money for their work, but we have to wait and see if this actually happens.
On the flip side, however, buying creators will have much more freedom to use the stock they buy in whatever way they want. It makes the licensing much less complicated and time-consuming.
Image courtesy: Pond5