NVIDIA's announced the GTX 1660, the follow-up to the popular GTX 1060 Ti GPU. It even seems to have cost and performance advantages.
Staring at just $219, NVIDIA claims the new card has on average a 15 percent boost over the last-gen GTX 1060. Also, when it was compared to the even older GTX 960, the GTX1660 came out to be 130 percent faster. Now, let's not get the GTX 1060 confused with the GTX 1660 Ti.
The 1660 Ti does beat the 1660 in terms of performance. However considering that the 1660 is supposed to be a more a budget-friendly option of the Ti, we wouldn't expect it tobeat the Ti's performance. It does beat the Ti's cost by almost a $100 bucks.
Advertisement
The GTX 1660 does cut a few features to lower its price
As often seen with budget options, the company trims down a few of the features to shave off some of the price. While the 1660 is still built with the same Turing architecture that's inside the 1660 Ti, there are a number of features that have been removed. One of those features that have been cut is DLSS. The 1660 doesn't support DLSS. Plus, ray tracing has been cut as well.
When pitted against the 1660 Ti, the 1660 is slightly slower, trading GDDR6 video RAM for GDDR5 and offering fewer CUDA cores.
For the specifics, here's a chart proved by forbes.com that breaks down all the key features for the GTX series and the RTX 2060: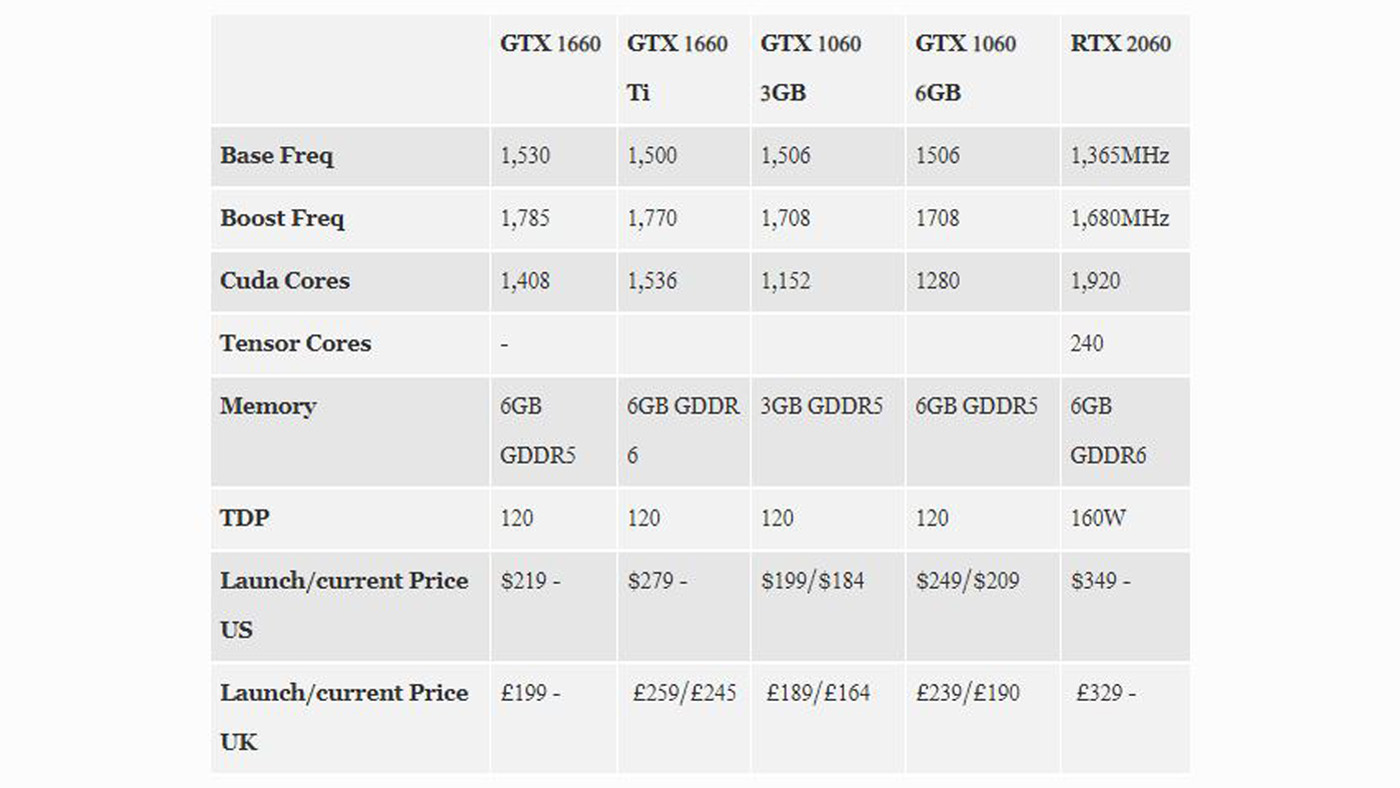 Pricing and availability
NVIDIA GTX 1660 is out for $219 — $60 less than GTX 1660 Ti. You can learn more at nvidia.com.
Image courtesy forbes.com.