A few extremely lucky photographers snatched some of the best deals that they'll probably ever get on Amazon or anywhere else on Prime Day this week.
Many photographers were able to buy many high-end camera gear bundles, some even typically priced at $5,000, for about $95! However, Amazon didn't create these deals intentionally. All the deals were actually pricing errors. And these weren't from 3rd-party sellers. This was a huge hiccup for Amazon and a huge score for those who were able to celebrate Prime Day by spending $95 on $5,000 camera bundles.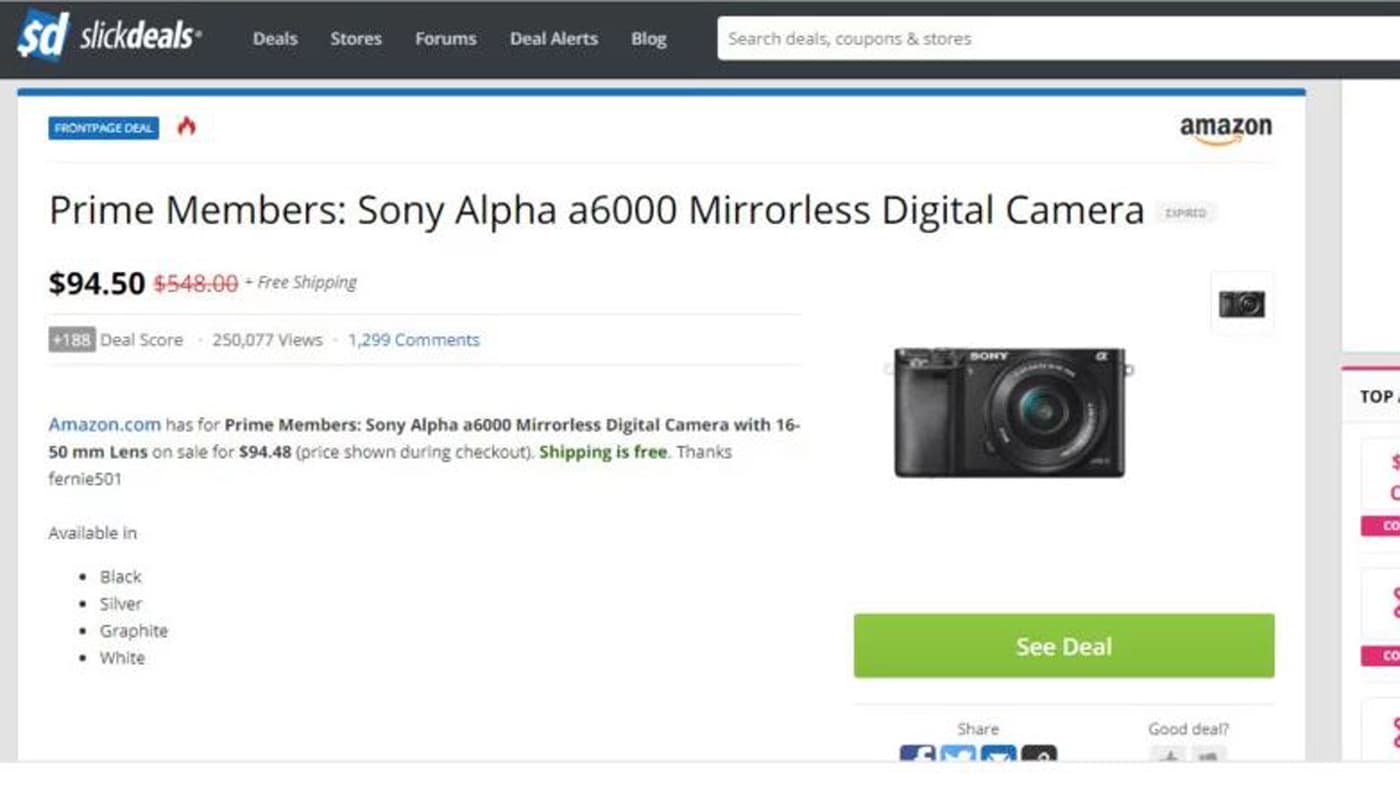 How it all started
The huge price drops were first noticed when someone saw that a $550 Sony a6000 and 16-50mm lens bundle was being offered for $94.50. The person shared the supposed deal on Slickdeals and it spread like wildfire.
Advertisement
Interestingly though, some of the users were able to see the same price and were able to place orders, but other users said they still saw the normal price of $550.
The deals that users were able to take advantage of were insane. One member wrote, "I have bought like 10k worth of stuff that was like 900 dollars total." Another member wrote, "I got a $13,000 lens [Canon EF 800mm f/5.6L IS] for $94."
Other deals included: a Sony a6000 for $94.48, a $2,000 Sony a6500 and 10-18mm bundle for $94.48 and $2,000 Sony a7 body for $94.48. Also, there was a $5,500 Sony a9 and 24-70mm f/2.8 GM bundle for $94.48.
The orders were certainly canceled … right?
Many Slickdeals members believed the orders would eventually be canceled by Amazon. However, many of the orders have already been shipped. Some have even received confirmation the gear is on its way. Others have already gotten their cameras.
This may not be a huge surprise because Amazon has a history of honoring some pricing errors, even if the errors are significant.
Sadly, the deals now have been corrected, so the window to save a ton of camera gear is closed. Still, the photographers who were able to pay just $95 for a $5,000 camera bundle got an amazing deal.
Image courtesy TechRadar