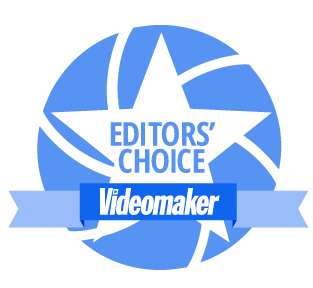 DJI just announced their latest drone, the DJI Mavic 3. DJI claims it's the most comprehensive update to the Mavic series in three years. Having reportedly redesigned the Mavic 3 from tip to tail, we're inclined to believe them.
The DJI Mavic 3's new Hasselblad camera system
DJI Mavic 3 has a new dual-camera Hasselblad system. The drone's L2D-20c aerial camera features a professional-grade 4/3 CMOS sensor. The larger sensor brings many benefits, such as improved low-light performance and a native dynamic range of 12.8 stops.
The main camera has a 24mm prime lens with an 84-degree field of view. This lens also has an adjustable aperture from f/2.8 to f/11 to cope with different lighting situations. With this camera, the Mavic 3 can capture 20MP still images in 12-bit RAW format. It can also shoot video in 5.1K at 50 frames per second (fps) and 4K at 120 fps.
Improved autofocus
Mavic 3's second camera has a 162 mm telephoto lens with a 28x Hybrid (digital and optical) zoom and an aperture of f/4.4. DJI has added a new Vision Detection Auto Focus technology, which uses multiple sensors on the drone to capture distance data and optimize focusing speed.
ProRes HQ
Mavic 3 uses the Hasselblad Natural Color System to deliver an accurate color palette straight from the camera. With its 10-bit D-Log color profile, it also offers great flexibility in post-production. In addition, the drone is available as Mavic 3 Cine — a version that offers ProRes HQ encoding and a 1 TB on-board SSD.
Active Track 5.0
DJI has improved the DJI Mavic 3's obstacle sensing with six fish-eye vision sensors and two wide-angle sensors. These continuously detect obstacles in all directions and plot safe routes for the drone to fly around them. The sensors also work with the drone's improved Active Track 5.0, enabling the DJI Mavic 3 to track and fly around a moving subject.
Improved flight times
DJI has also improved the DJI Mavic 3's positioning algorithms. With the new positioning algorithms, the DJI Mavic 3 is faster when using multiple satellite signals. This makes the Mavic 3 more stable when shooting long exposures and timelapses.
The drone's power management also received a few improvements, allowing its battery to last up to 46 minutes in flight time.
Return to home
Other updates include an enhanced Return To Home system and an upgraded video transmission system. Mavic 3 also adds new Intelligent modes alongside MasterShots to help you capture dramatic, compelling videos. In addition, QuickTransfer allows Mavic 3 to send video and images directly to a mobile device via the Wi-Fi 6 protocol.
Accessories
Along with the Mavic 3, DJI has released a new range of accessories. These include the DJI RC Pro Smart Controller, a 65W portable charger and convertible carrying bag. The carrying bag can double as a backpack or shoulder bag. There is also a wide-angle lens with a field of view of 108 degrees and two sets of ND filters — covering a range of filters from ND4 to ND512.
Pricing and availability
The DJI Mavic 3 is available from today and retails at $2199. The drone is also available in DJI's Fly More Combo package for $2999, adding extra batteries, ND filters and a case. If you need to record in ProRes, the DJI Mavic 3 Cine Premium Combo retails for $4,999.