DJI challenges GoPro directly with the new Osmo Action. The camera easily rivals GoPro's highly popular HERO7, but when we consider the Osmo Action vs the HERO7, who wins?
Though this is DJI's first action camera ever, it doesn't show when looking at the camera. In many ways, the Osmo Action is extremely similar to the HERO7. The cameras have practically the same specs across the board. However, there are a few key differences that set the two cameras apart. Let's go over what those are:
The Osmo Action is more vlogger friendly
Probably the most obvious difference between the two cameras is the Action's front-facing screen. DJI's integration of a front-facing screen is completely unique to the Action. The HERO7 requires you to open an app to view what you're filming. This front-facing camera really is game-changing for action cameras. You can just glance and know exactly how your image is turning out. This surely makes the Action a much friendly action camera to use for vloggers.
Screwable lens covers
Another key difference between the two is the Osmo Action's screwable lens covers. The Osmo Action has ND filters for those sunny days, and you shouldn't have to worry about them falling off. They are screwed on. You don't see that kind of screw-on mounting system with the HERO7.
Also, if the lens happens to get scratched, it's much easier to fix. You can get a replacement on your own.
Image crop
When it comes to the video and photo shooting, the Osmo Action and HERO7 are practically neck and neck. Each of the cameras shoot 4K at 60 fps and 1 MP photos. However, one of the major downsides of the Action is its image crop. The HERO7 crops the image less than the Action. You can see the image comparison below from The Verge: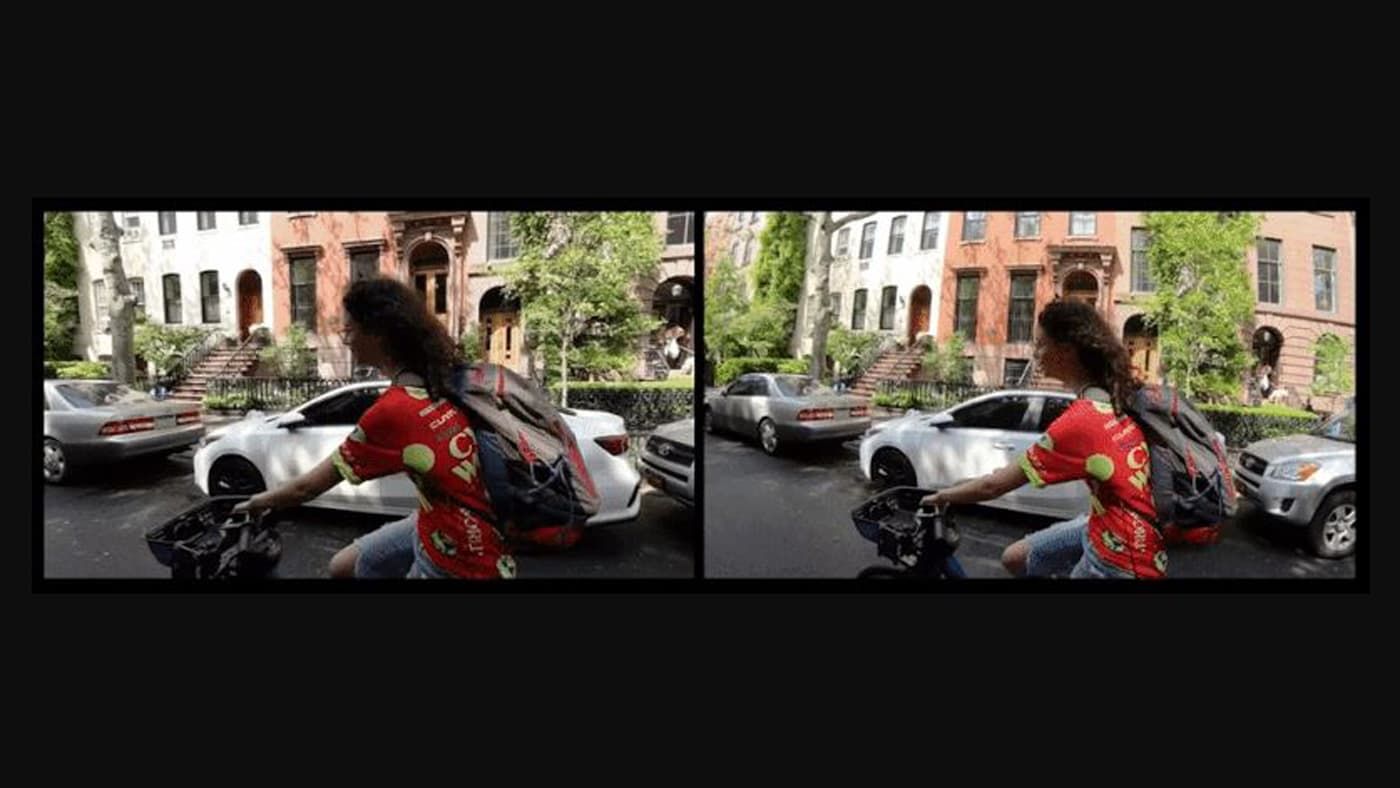 Price
Since the cameras are so similar in their specs, you might assume they cost about the same. It turns out that the Osmo Action costs less than the HERO7 — about $50 less. While the HERO7 Black costs $399, the Osmo Action costs $349.
Osmo Action vs HERO7: which camera comes out on top?
These two cameras are so similar, it's difficult to declare a winner. Both have their advantages. The Osmo Action has the front-facing camera, the screwable lens covers and the better price. However, the HERO7 crops its image less.
At this time, it is impossible to know how much damage the Osmo Action will do to the HERO7's sales. GoPro may be watching nervously, however. They've pulled themselves out of a huge financial slump thanks to the success of the HERO7. Now DJI is breaking into the action camera market and is able to challenge GoPro's biggest success right out of the gate.