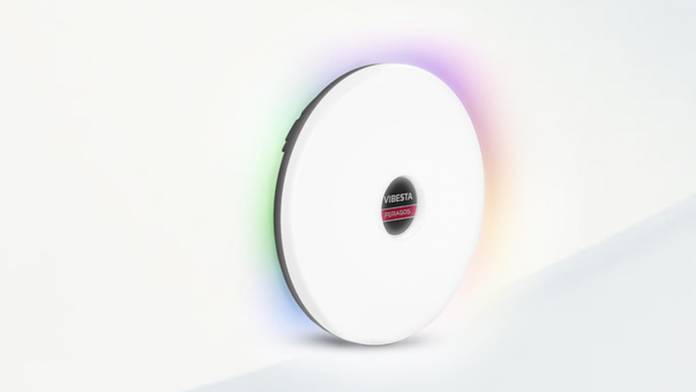 It turns out that Vibesta has won against Rotolight in a heated court battle over accusations of design infringement. The District Court of The Hague has sided with Vibesta.
A few months back, Rotolight sued Vibesta, accusing the company of design infringement. The company claimed Vibesta stole their NEO product range and used it for their Vibesta Peragos Disk. Additionally, they claimed they altered their product photos. They stated Vibesta digitally altered versions of Rotolight product images in its own marketing campaign. Also, they provided this image as evidence to support their claim:
The company was confident they would win against Vibesta: "We are confident that we will prevail in the upcoming legal proceedings," said Rotolight CEO Rod Aaron Gammons.
Court ruling: Vibesta wins and Rotolight loses
However, the District Court of The Hague, in its preliminary decision of 15 November 2019, ruled the Vibesta Peragos Disk does not infringe on the Community Designs of Rotolight and isn't an imitation of the Rotolight NEO-lights. Additionally, the Court ruled Rotolight's claims were unlawful and ordered Rotolight to publically retract their claims to retailers and third parties.
After the ruling, Rotolight released a statement: "The District Court of the Hague has ordered us in its preliminary decision of 15 November 2019 to retract these statements." Also, the statement goes on to say "We have to make clear that Vibesta did not infringe our Community Design Right by offering the Peragos Disk to the disruptors and customers." They go on to apologize for the inconvenience they've caused Vibesta and to retailers.
So, as you would guess, Vibesta is happy with the court ruling. "At Vibesta we are happy that the court confirmed our independent design …" says Vibesta. "Vibesta would like to thank our customers and friends for their continuous support…"
Rotolight plans to appeal
Rotolight has reach out to Videomaker after the ruling. They've made it clear this ruling isn't the end of the battle. They have clearly said they have plans to appeal the ruling, as this is a preliminary ruling in one country. "There are still ongoing discussions of alleged infringements of our copyright, patents and trademarks," Rotolight says.

They've alleged Vibesta removed the trademark reference on their website. Additionally, Rotolight claims when they alleged patent infringement for their patented CineSFX features, Vibesta removed those features from their product as well.

Also, pertaining to the Vibesta alleged use of Rotolight copyrighted image, the company claims Vibesta actually "admit to 'accidentally' using our copyrighted image."
"We are very surprised by the judge's opinion, particularly given Vibesta admitted to the "accidental" use of digitally altered images of the Rotolight NEO to promote their own Peragos Disk in court (since discontinued and removed), and also that multiple journalists and retailers independently commented on the striking similarities between the two products. Whilst we respect the judge's opinion, this is a preliminary ruling only, and we plan to appeal. We are confident to ultimately prevail in the months to come," Rotolight says.
We will keep you up to date on the appeal as more information comes out.