At CES 2021, IOGEAR is announcing the IOGEAR UpStream Mobile Capture Adapter (GUV302P). It looks to be a simple, portable livestream adapter that allows you to capture up to 4K video through HDMI.
The adapter can be connected through HDMI. This means the UpStream Mobile Capture Adapter can be connected to DSLRs, action cameras, and Android smartphones. Essentially, this adapter allows you to be on the go and capture 4K video from wherever you are and stream in 1080p.
"UpStream Mobile Capture Adapter offers users an ultra-portable solution to capture up to 4K video from any HDMI-enabled device or Android smartphone to any compatible streaming service with a plug-n-play solution," IOGEAR writes.
How the IOGEAR UpStream Mobile Capture Adapter works
The UpStream Mobile Capture Adapter, when connected to an HDMI device to any compatible PC or Apple device, captures a 4K video source. It's then capable of streaming in 1080p through a USB-C connection. The adapter will work with any HDMI-enabled stream device. Also, according to IOGEAR, this includes "DSLR cameras, HD cameras, camcorders, game consoles or HDMI-enabled laptops and Android smartphones or tablets with a camera."
"Compact design and straight forward inputs allow even the novice live streamer to capture and stream to any mobile OBS or PC OBS without the need for external power," IOGEAR claims.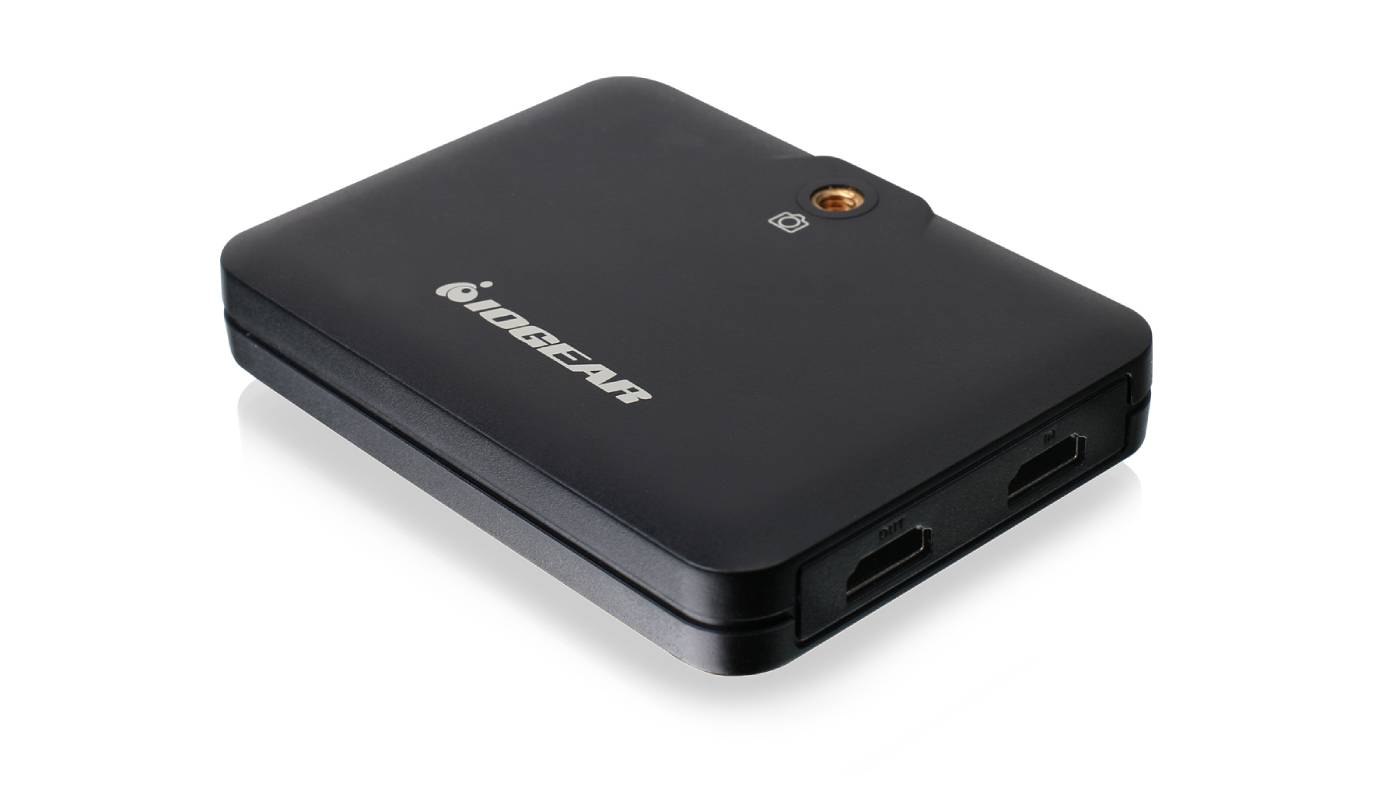 Design
In terms of its size, the UpStream Mobile Capture Adapter appears to be highly portable. It's no larger than the average smartphone, allowing it to easily fit into pockets. The device designed to attach to cameras or tripods using a ¼ mounting screw. According to IOGEAR, it can be quickly and professionally act as a single-camera setup thanks to its mounting design.
Pricing and availability
You can get the IOGEAR GUV302P UpStream Mobile Capture Adapter now for $149. So, if you're interested, you can check it out on the official IOGEAR website for more details.