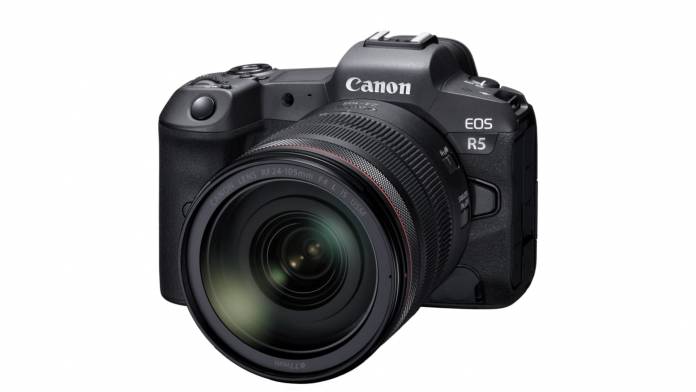 Canon has officially announced they are currently developing a super anticipated full-frame mirrorless camera: the EOS R5.
According to the announcement, the EOS R5 will have a newly designed CMOS sensor and a new image processor. In addition to the camera, Canon is planning to release seven RF lenses and two RF lens extenders that are also currently in development.
"The EOS R System was initially developed to provide engineers with the ability to design lenses that were thought to be impossible to create previously," admitted Canon in the announcement. "The wide lens mount diameter, shorter back focus, and high-speed system for transmitting data between camera and lens have resulted in an imaging system that delivers higher image quality and greater ease-of-use than ever before."
EOS R5 breakdown
8K video recording
While the EOS R5 is still under development, we know a few details. Most notably, Canon said the camera will feature high-speed continuous shooting and 8K video recording. Additionally, Canon said the camera will improve transmission functionality, operability and reliability. Also, the camera will feature dual-card slots and will automatically transfer image files from the camera to Canon's cloud service.
EOS R5 features a new CMOS sensor
The new CMOS sensor in the EOS R5 will, according to Canon, allow for continuous shooting up to about 20 fps while using the silent shutter and up to about 12 fps with the mechanical shutter. This will make the camera very useful for professional sports and wildlife photographers.
First Canon camera with IBIS
The EOS R5 will be the first Canon camera to be equipped with In Body Image Stabilization. In addition, it can be used with in-lens stabilization, which Canon said will bring "light levels not previously imagined"
When will the camera come out?
All we know currently is the EOS R5 is currently under development. We will update you once we get more information about the camera.