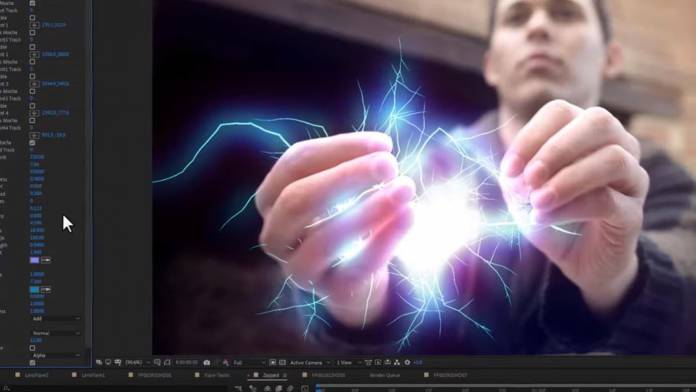 The latest version of Boris FX Sapphire is out. Sapphire 2020, the Emmy Award-winning software, adds new effects and improves speed in this new version.
All the new features in Sapphire 2020
FreeLens effect
OpenColorIO (OCIO) color management support
Parameter-driven tracking
Mocha Area Brush tool
16 new flares
Adds 7 drag-and-drop presets
Up to 3x speed increases on many effects
Multi-host or individual plug-in options
New FreeLens effects
These lenses were inspired by a photography technique called free lensing or lens whacking. Boris FX says FreeLens mimics shooting with a lens detached from the camera body. In turn, the footage gets a dreamy look with light leaks, lens distortion, tilt shift, and a moving focal point. You can check out the effect below:
OCIO support in Sapphire 2020
Sapphire 2020 adds support for OpenColorIO (OCIO). OCIO is an open-source color management solution. Sapphire 2020 can apply and read a color profile that makes colors consistent across the Preset Browser, Flare Designer, and Effect & Transition Builder. The applications now feature an OCIO panel with a default library of the most common color profiles.
There's also a new effect in the Adjust category named S_OCIOTransform. This should allow Sapphire to deliver OpenColorIO color management on its support hosts. Additionally, the applications don't even have to be up to date with the OCIO standard.
Improved Mocha tracking
Boris FX says Sapphire's Mocha tracking has been improved. Now, you can link Mocha tracking to Sapphire positional parameters in a single effect. Also, there's a new Mocha Area Brush tool. This tool allows you to paint over track search areas. All paint strokes are automatically converted into splines.
Compare mode
Also new, Sapphire 2020 adds a built-in Compare Mode. It allows you to preview the original unfiltered source with a filtered version side-by-side or with a wipe bar.
Pricing and availability
Boris FX Sapphire 2020 is out now. You can get a 12-month subscription for $495. You can try the program for free from borisfx.com.