Apple has announced Apple M2 Ultra, its latest system on a chip. It boasts a faster CPU and GPU, along with support for even more unified memory than previous generations.
UltraFusion
Apple says that M2 Ultra is the largest and most capable chip it has ever created. As a result, the new Mac Studio and Mac Pro are the most powerful Mac desktops ever made. M2 Ultra is built using a second-generation five-nanometer process. It also uses Apple's UltraFusion technology to connect the die of two M2 Max chips, doubling the performance. UltraFusion's architecture means that M2 Ultra is seen as a single chip by software, so the code doesn't need to be rewritten to take advantage of the new chip. In addition, M2 Ultra has an astonishing 134 billion transistors, which is 20 billion more than M1 Ultra.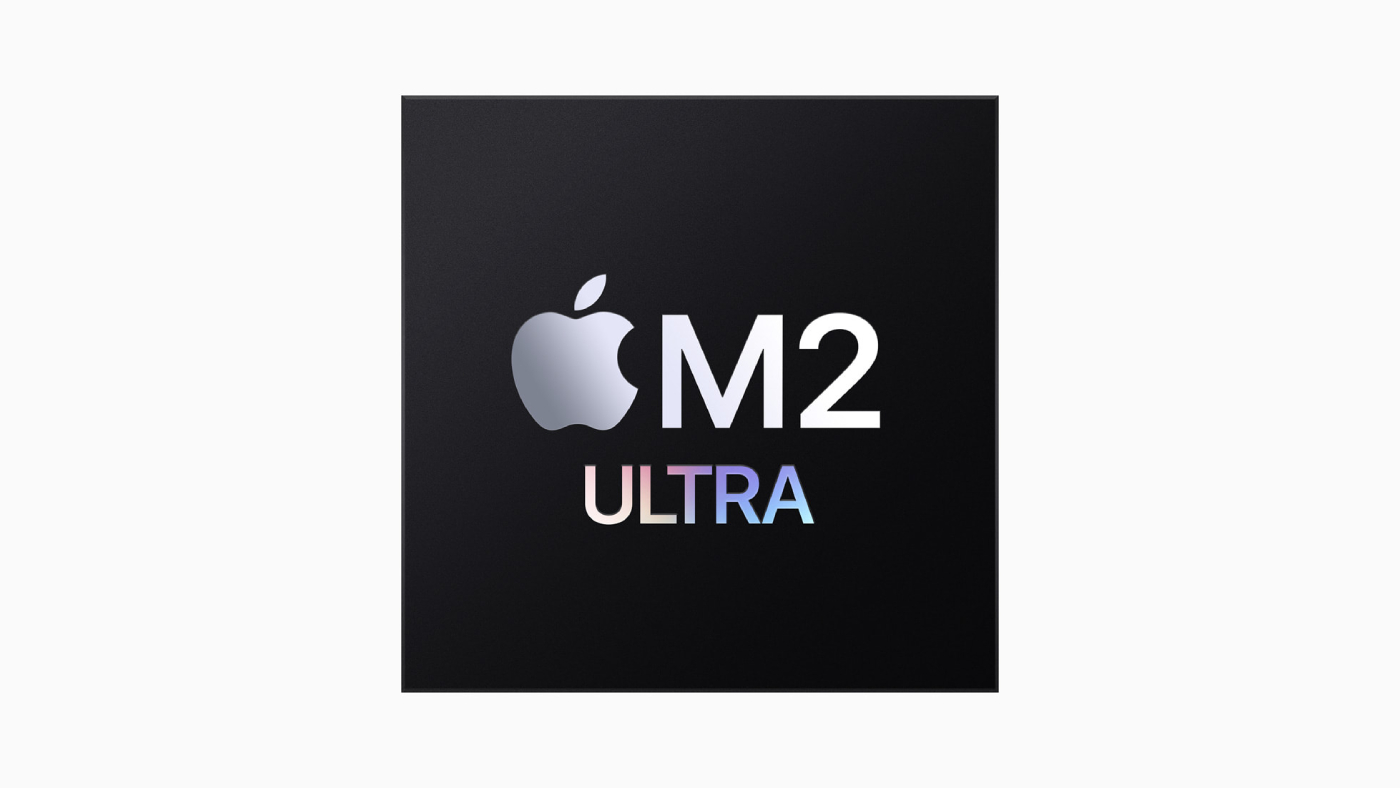 CPU
Apple's M2 Ultra has a 24-core CPU that incorporates 16 next-generation high-performance cores and eight next-generation high-efficiency cores. This means that M2 Ultra is up to 20 percent faster than M1 Ultra. In addition, DaVinci Resolve will deliver up to 50 percent faster video processing on a Mac Studio powered by M2 Ultra compared to M1 Ultra.
GPU
The GPU in M2 Ultra can be configured with 60 or 76 next-generation cores. This gives you up to 12 more cores and a 30 percent improvement compared to the GPU of M1 Ultra. It also means that rendering 3D effects using Octane on Mac Studio with M2 Ultra is up to three times faster than with an M1 Ultra-powered Mac Studio.
Unified memory
Apple says that its unified memory architecture delivers incredible bandwidth, low latency and unmatched power efficiency. M2 Ultra supports up to 192GB of unified memory, which is 50 percent more than the M1 Ultra. It also features 800 GB/s of memory bandwidth which is double that of M2 Max.
Other improvements
The Apple M2 Ultra chips include a 32-core Neural Engine. This delivers 31.6 trillion operations per second which are 40 percent faster performance than M1 Ultra. The media engine also has twice the capabilities of M2 Max and dedicated, hardware-enabled H.264, HEVC and ProRes encode and decode. This means that M2 Ultra can play back up to 22 streams of 8K ProRes 422 video. In addition, the display engine supports up to six Pro Display XDRs, which means it is driving more than 100 million pixels.
What we think
The performance data for M2 Ultra is simply astounding. For anyone working with video, a system powered by M2 Ultra will meet all your needs and more. This level of performance comes at a price, but for video professionals, the new Mac Pro and Mac Studio with M2 Ultra are hard to beat.