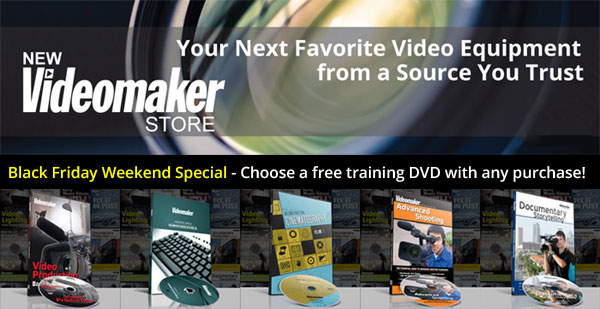 Have you checked out the new Videomaker store? Purchase ANYTHING between Friday, November 25th and Sunday, November 27th and receive a free training DVD of your choosing!
Pick up your next favorite piece of equipment at our new store, then grab a training DVD to help you utilize that equipment to create the best possible video!
How it works: Make a purchase at store.videomaker.com by the end of Sunday — this can be anything from your next HD camera to a lowly cable. You will receive an email on Monday, November 28th from our customer service department, coordinating the selection and delivery of your free training DVD. It's just that easy!