Is that person behind the camera a Director of Photography, cinematographer or camera operator? Are they all the same thing? Does the size of the production or cost of the camera make a difference? We decided to go to the source and ask two working DP's to define what they do.
William Hellmuth works actively in LA and his credits include everything from documentary films to television commercials. He got his start working on travel films with the National Park Service and jokes that you can pick up most of his work in gift shops. Hellmuth made his transition from the woods to the big city a few years ago. Now, his clients include names like Johnson & Johnson and Acura.
On the other hand, Tim Harland is the Director of Photography for HGTV's "Home Town." He is based on the Gulf Coast near New Orleans but lives several months out of the year on location in Laurel, MS. The home renovation show is in its fourth season and features the small, southern town prominently. He's been working primarily on reality shows after getting his start 20 years ago on MTV's "The Real World."
What's in a name?
According to some, the term Director of Photography has become more common than Cinematographer, as the industry moves away from actual film. Both Hellmuth and Harland have credits in productions either way. What do they think is the difference?
Hellmuth says that really every project is different. "Personally, I see the two terms being interchanged on such a high level. For the Oscars, on studio films and things like that, they might say cinematographer. But I really don't think there's a meaningful difference between those two terms."
Harland agrees that the terms are used interchangeably, but thinks there is a difference. "To me, the cinematographer is the guy on a feature film set. You know, film is magic. It really is because you never really know what's going to happen." He points out that each person has a specialty. Understanding the chemical process is key to the cinematography and the key to film. Knowing digital capture is the DP's job today. "Two different ways of image acquisition. Magic and science."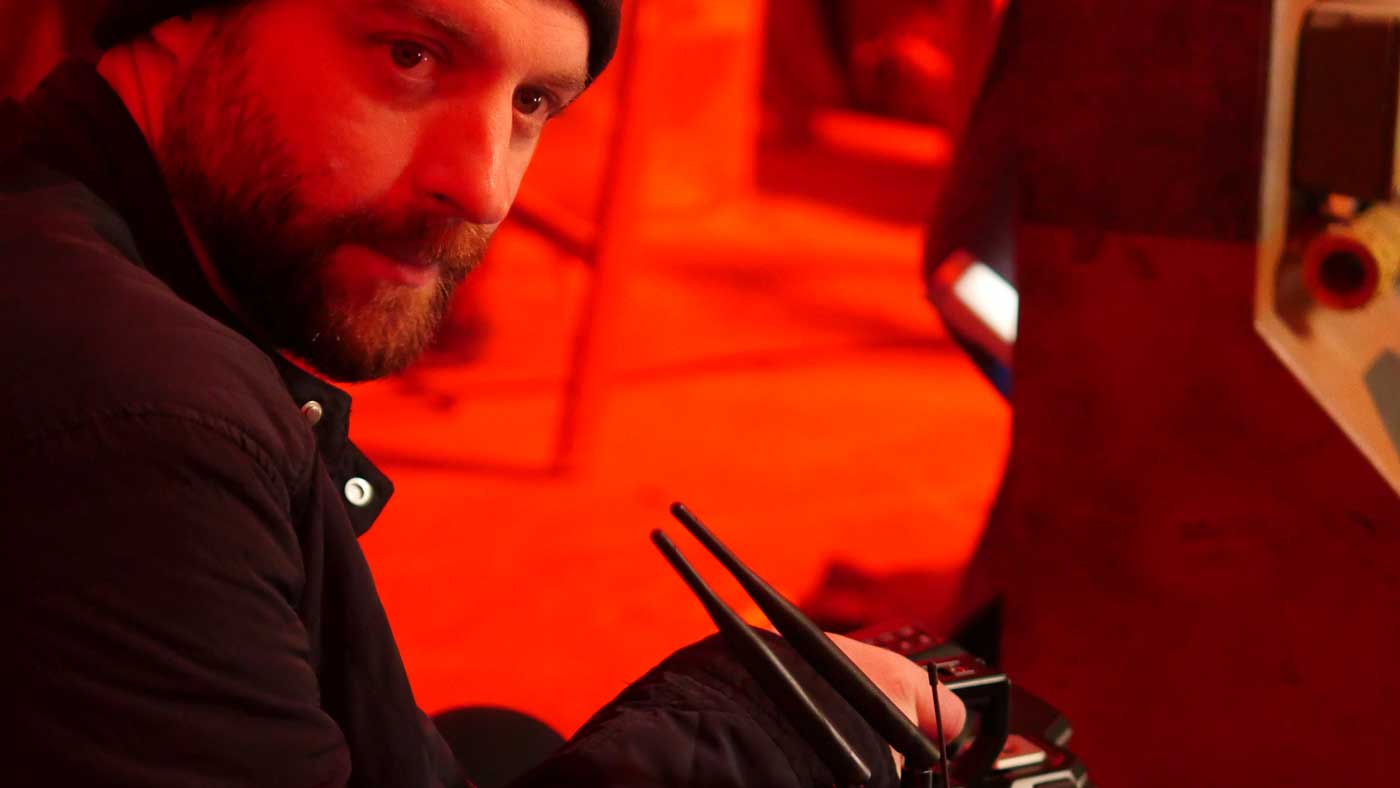 Of course, the bottom line for both is shaping the way the image looks. That takes a process of working with the directors' vision and alongside the lighting crew's art. Additionally, it's thought that the "Director" part of the title indicates that the DP oversees several people. There may be additional camera operators, assistants and grips.
The DP's day-to-day
What does a day in the life of a Director of Photography look like? Hellmuth gives us a breakdown: "When we get on set, first, I'm going to go huddle with the director to make sure I know what he wants. So I know what kind of look he's going for. Is there a particular theme? Then, I'm going to get with my camera team. I'll tell them what camera settings to have on and what lens I want. Then I'm going to go to my lighting team — my gaffer and key grip. I'll talk to them about what looks I want for this scene and the lighting I want." Collaboration is always key.
Harland tells us that, in reality television, it's often reacting quickly with less set up. "We have a very small crew and, of course by now, it's a pretty well-oiled machine. It's myself with a big camera and the smaller cameras, an audio guy, the director and a PA. That's pretty much it." He gives a lot of credit to Director Jim MacPhearson in developing the look and feel of "Home Town." "It's his vision. Working with him has been one of the highlights of my professional career."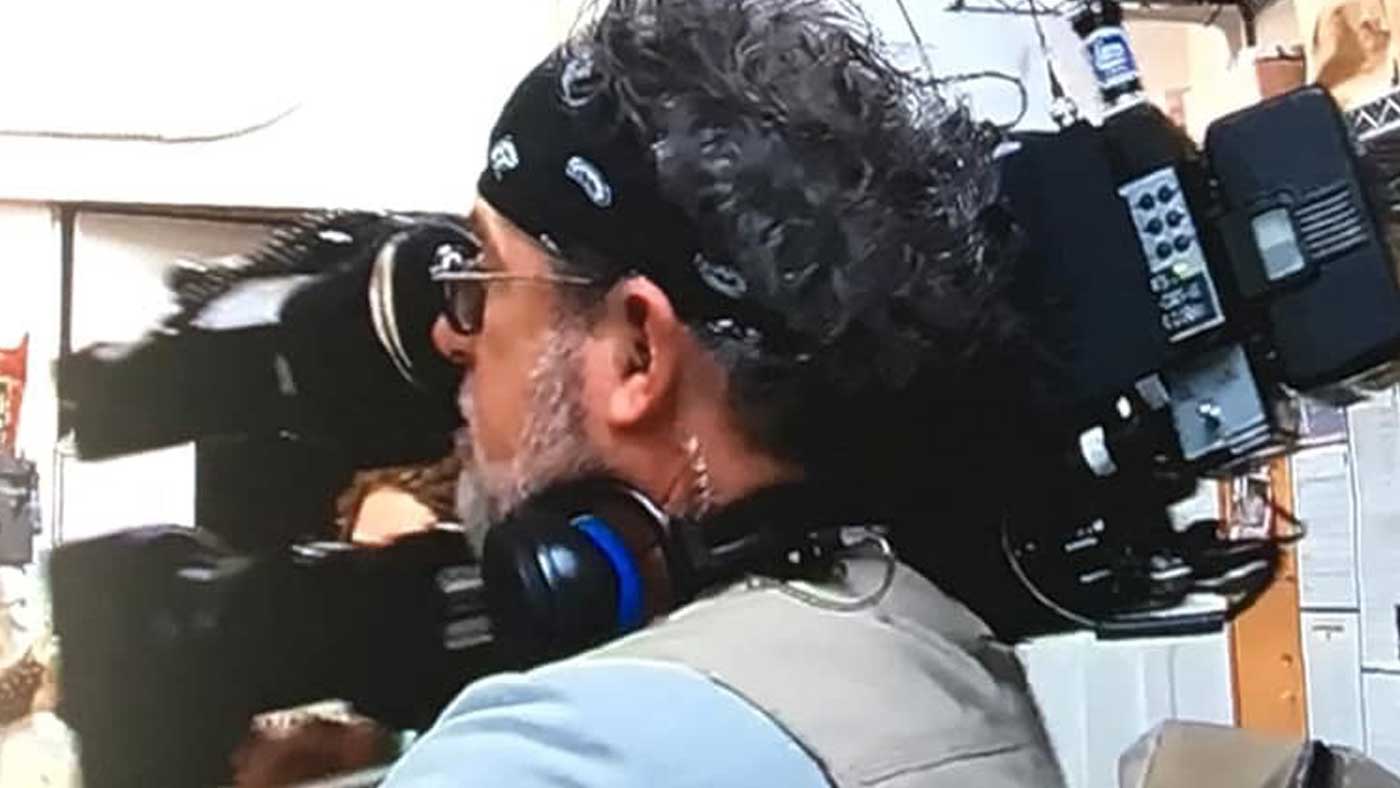 Hellmuth says that the greatest challenge for the DP every day on any set is time. "You have a very limited amount of time to set up your lights and shoot each scene and get the coverage you need." He tells us the key is planning ahead and thinking through shots before he gets on set. That skill develops with every shoot.
You have a very limited amount of time to set up your lights and shoot each scene and get the coverage you need.
The Director of Photography's job is generally done after the director calls "that's a wrap." "Most of the time," Hellmuth tells us. "I just shoot it, handoff to finish, and then that's it. I don't see anything until they send me a link to the finished project." Harland agrees and tells us that at the end of each day, a PA transfers all the video to a hard drive. That drive gets mailed to their production company, RTR, in Canada.
The Director of photography's gear
The DP's art and craft are centered around the images. Having the right camera is step one. Hellmuth has the opportunity to get his hands on lots of different gear, but he says, "I love shooting on the Arri Alexa. It has a really nice organic natural feel to it. At the same time, I've been shooting on the Red Gemini a lot lately and the Helium. I love the look of those cameras, too. It's also nice to shoot on Blackmagic Ursa Mini Pro." In terms of lenses, he likes the Sigma S and Prime lenses. "They just have — they're really really clean, really sharp, even when you're shooting wide open."
Harland says, "The Sony A7S and the FS7 are our primary cameras. We use pretty much the standard Sony lenses because it's such a run-and-gun situation, and plus, you know we're dealing with uneven environments and stuff lying around. When they do demolition, you don't want to risk really expensive glass in a situation like that." Additionally, he relies on a DJI Ronin and Phantom 4 drone for moving shots.
Staying up to date
Another key component for the Director of Photography today is to know and understand the newest technology. In the 20 years that he's been in the industry, Harland is most excited about motion technology. "It's really exciting what they've done as far as being able to keep the camera fluid. And camera motion really brings the viewer in."
Hellmuth thinks the biggest change has been in the area of lighting. "The technology has improved so much. I've been using the Litepanels Gemini a whole lot. They're probably my favorite kind of light right now. They have programmable effects. The light quality from them is really, really nice. They're super lightweight so they're really easy for my team and I have set up."
Harland gives us a great piece of advice when thinking about the technology landscape. "Date your camera, but marry your glass. Cameras change all the time. The glass will stay with you." Of course, to a DP, good lenses mean great images.
You can see Tim Harland's work on "Home Town" regularly on HGTV. You can follow William Hellmuth's work on his web site www.williamhellmuth.online or follow him on Instagram @williamhellmuth_dp.