The holidays are here, and so many of us are looking for gifts to give everyone on our list. And if there's a filmmaker, or multiple filmmakers, on your list, it can be hard to find the perfect gifts for them. This is especially true if you're not super familiar with video gear.
As with hobby-related or work-related gifts, you should start by choosing a direction. Some gifts are super useful, while others are simply fun. Whatever direction you choose this holiday, we've got you covered. This gift guide, created with filmmakers in mind, offers some great gift ideas. These suggestions are thoughtful and affordable gifts for people who love to shoot videos.
Let's jump right in.
---
Studio gear and accessories
MPB
MPB is the go-to platform to buy, sell and trade used photography and videography gear, including cameras, lenses and accessories. MPB offers a simple, safe and sustainable way to buy, sell and trade in your camera equipment, recirculating more than 350,000 items of used gear every year and extending the life and creative potential of photo and video gear and making it more accessible and affordable.
Learn more.
---
Roland V-1HD+ HD Video Switcher
The ultimate compact A/V switching solution for serious visual storytellers, the V-1HD+ elevates your creative production process with versatile I/O, a familiar user interface, deep control, and essential monitoring tools that keep your content looking great and sounding perfect. The superior performance you want and the production-critical reliability you demand is combined with the Roland support and training resources you deserve. Features include a 14-channel audio mixer, technology-assisted automatic video switching, four-layer effects and keying engine to engage audiences with graphics, pro audio I/O with legendary Roland sound quality, free iPad remote control app, memory presets to recall visual layouts, and more.
Learn more.
---
OWC Envoy Pro FX
The Envoy Pro FX is the ideal fast and tough portable SSD for on-the-go filmmakers. With Thunderbolt and universal USB compatibility in a bus-powered design, you never have to worry about interfaces or AC outlets. You just connect the Envoy Pro FX to nearly any Mac, PC or tablet for power and enjoy smooth playback and editing thanks to speeds up to 2800 MB/s. You'll have plenty of space to hold high bitrate 4-6K footage and projects with capacities of up to 4 TB in an extremely compact housing. Work confidentially in the toughest conditions because the Envoy Pro FX is dust/drop/waterproof certified for safely transferring gigabytes of data in seconds anywhere. Whether you're looking to access and save files from an older machine, backup up personal files or do some in-field large format video editing, the Envoy Pro FX can handle every data task you have.
Learn more.
---
LiveU Solo PRO
Future-proof your livestreams with the LiveU Solo PRO. The new plug-and-play encoder offers one-touch wireless streaming directly from your camera to popular online platforms and web destinations. You will have peace of mind knowing your livestreams deliver the ultimate quality with professional-grade 4K and HEVC video, plus rock-solid reliability. Additionally, it has up to six IP connections, four external 4G/5G modems, Wi-Fi and LAN, ensuring top reliability in any network scenario.
Learn more.
---
IRIX cine lenses
IRIX has a lot to offer this holiday season. Currently, IRIX has six stellar cine lenses: the 11mm T4.3, 15mm T2.6, 21mm T1.5, 30mm T1.5, 45mm T1.5 and 150mm T3.0 Macro. They are currently working on more lenses to fill the gap between the 45mm and 150mm. This family of cine lenses received Videomaker's Editors Choice Award; any one of these lenses would be a fantastic addition to filmmakers' toolkits. Plus, IRIX offers several kits that come with a custom Irix Nanuk case.
So, if your videographer needs a lens — or several — IRIX's cine lenses will make for great gifts.
Learn more.
---
Shooting
PTZOptics Move 4K
The PTZOptics Move 4K can support a more intelligent video production workflow. Featuring auto-tracking in 4K, the Move 4K offers high performance in low light, PoE capabilities and a built-in tally light. In addition to the Move 4K's auto-tracking features, users also have access to the latest Web UI — updated to provide everything needed in one menu.
Designed for universal compatibility, every Move camera has outputs for SDI, HDMI, USB and IP. With options for 12X, 20X or 30X optical zoom, the Move 4K can fit seamlessly into any production environment.
Learn more.
---
Skydio 2+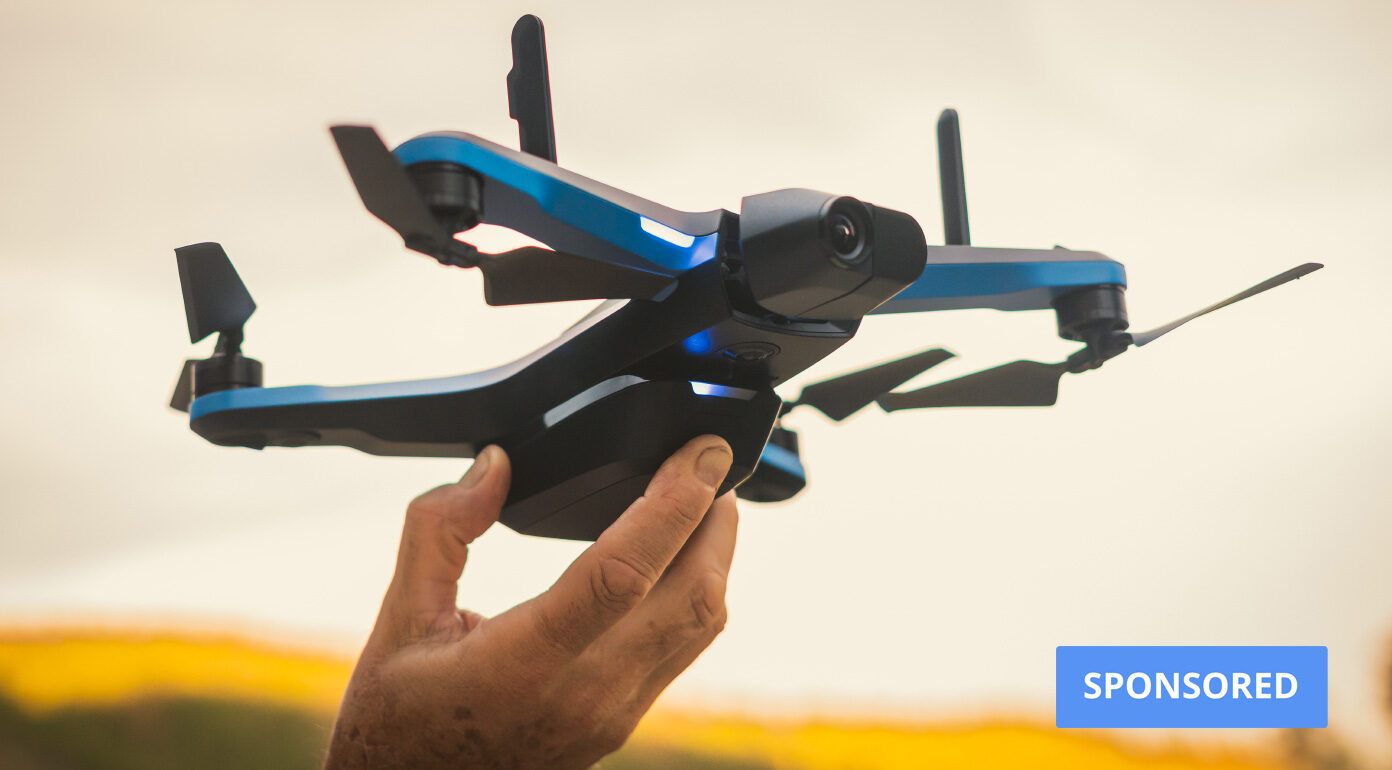 Fly like never before, and create like no one else. Wherever your adventure takes you, Skydio is with you every inch of the way. Because our unparalleled subject tracking enables Skydio drones to maneuver around obstacles and film you like no human pilot ever could. Skydio helps you bring your vision to life. With intuitive cinematography skills that allow you to design unique flight paths and produce dynamic, smooth, single-shot videos. From breathtaking photography to jaw-dropping video, every flight has something worth sharing. Skydio makes it intuitive, so even beginners can shoot like a pro. There's no limit to what you can capture with Skydio 2+.
---
Nikon Z 9 Mirrorless Camera
The Nikon Z 9 is a cinema beast. With an innovative body design that efficiently dissipates heat, the Z 9 records lush 10-bit 8K UHD video at 24, 25 or 30 fps internally for over 2 hours straight — with no risk of overheating. Need stills from your shoot? Save 33-megapixel frame grabs right from your footage. Record dense 10-bit 4K UHD footage in-camera with full pixel readout from the Z 9's outstanding sensor at 24, 25 and 30p as ProRes 422 HQ or H.265 video. Or create dramatic 4K UHD slow motion sequences up to 120p. A 2.3x crop format with full pixel readout is available for getting closer to your subject without changing lenses.
---
Autel Robotics EVO Nano+
The EVO Nano+ is a consumer-level drone with a foldable design. Weighing just 249 grams, the Nano+ is as compact and light as a smartphone, yet provides impressive imaging and advanced obstacle avoidance capabilities. The design of the EVO Nano+ is minimalistic, focused on aerodynamism and well-balanced, making the drone easy to control and ensuring stable flying properties and high wind resistance. Three-way binocular vision sensors also enable the drone to perceive obstructions in three directions and avoid collisions. The drone is steered via an ergonomic controller whose design is reminiscent of a gamepad. It offers a safe, convenient, and satisfying flight experience at an affordable price.
---
Mics and audio gear
TASCAM Portacapture X8
The eight-track TASCAM Portacapture X8 flaunts four combo XLR/TRS inputs with phantom power and two built-in XY/AB condenser microphones. It's the only 32-bit float/192k recorder with a full-color 3.5-inch touch display and Launcher interface. The Launcher's app-style operation lets you select from handy configurations to match the type of recording you want to capture. You can use a microSD card up to 512 GB or plug the Portacapture X8 directly into your computer and use it as an audio interface for your DAW. Wireless timecode sync is available with Atomos AtomX SYNC, UltraSync BLUE and other compatible products such as ATOMOS CONNECT and SHOGUN CONNECT. The TASCAM Portacapture X8's high-fidelity audio and easy operation makes it a perfect gift for podcasters, videographers, musicians and sound designers.
---
Sennheiser MKE 400
If you're searching for that perfect on-camera microphone, look no further. The MKE 400 is a compact, highly directional, on-camera shotgun microphone designed to isolate and enhance your video's audio. It comes with a built-in windscreen and shock mount.
---
AKG Lyra Ultra HD
Whether you're podcasting, making YouTube videos, livestreaming or recording your next hit, the AKG Lyra Ultra HD can help you do it all and sound like a pro. This multimode USB microphone plugs directly into your PC, Mac, phone or tablet and it's ready to go. AKG has more than 70 years of experience developing quality recording microphones, and the AKG Lyra Ultra HD is no exception.
Learn more.
---
Lighting
Rosco DMG DASH Pocket LED Kit
The DMG DASH Pocket LED Kit is the perfect gift idea for indie filmmakers and video professionals. This bright, compact LED light features Rosco's six-chip MIX LED technology that provides exceptional color mixing and skin tones. Controlling DMG DASH is quick and easy using its intuitive onboard controls or via a mobile device using Rosco's free myMIX app. Each DMG DASH Pocket LED Kit is packed with accessories that every filmmaker needs on set, including mounting accessories and a full set of magnetized beam-control accessories.
Learn more and see where to buy.
---
Editing
FilmConvert
FilmConvert creates powerful, easy-to-use color correction and grading plugins so that you can color with confidence. The FilmConvert Nitrate helps you digitally achieve the organic look of celluloid film — with all of its authentic film stock emulations and 6K grain scans. Also, with CineMatch, you can color correct your footage in no time and match multiple cameras from different sources. Filmconvert is available for Adobe Premiere Pro, Blackmagic Design DaVinci Resolve and Apple Final Cut Pro.
Learn more.
---
BenQ's SW271C
BenQ's SW271C is a 27-inch monitor that delivers impressive color accuracy with its 4K AdobeRGB-supporting display. Additionally, it comes equipped with AQCOLOR offering industry-standard color accuracy that every videographer and photographer can benefit from. The SW271C covers 99% AdobeRGB, 90% P3 and 100% sRGB. This monitor's 16-bit lookup table (LUT) helps add to the monitor's color reproduction power. BenQ's SW271C 27-inch screen offers USB-C connectivity and a ton of display real estate as well, giving users a comfortable amount of space to work in.
To learn more about BenQ's SW271C, head to the SW271C's official product page.
---
Super useful gear
TARION Camera Bag Professional Camera Backpack
The TARION Camera Bag Professional Camera Backpack is a perfect gift idea for filmmakers. With a spacious interior and plenty of compartments, this backpack can easily hold a variety of filmmaking gear.
Each fabric-covered divider is removable and can be velcroed safely into place anywhere in the backpack. This allows the user to arrange it to have larger or smaller compartments to fit whatever they're carrying. Plus, the rain cover ensures that the gear stays dry no matter what the weather is like.
Neewer Green Screen Backdrop Kit
With a green screen, your filmmaker can easily create stunning visual effects and composite shots. The Neewer Green Screen Backdrop Kit comes with everything you need to set up a functioning green screen. This particular kit includes a fabric backdrop that measures 5 feet by 8 feet with an adjustable stand. It comes with two crossbars, five clamps and a carrying case that it tucks neatly into. It's everything your filmmaker needs to get started with green screening.
LaCie Rugged Mini 2TB External Hard Drive Portable
Having enough data storage is important for filmmakers. The LaCie Rugged Mini 2TB External Hard Drive Portable is a great gift for videographers, no matter what their film niche is. This hard drive is small and portable, so it can go with them wherever they go. It's also rugged, so it can withstand the rigors of on-sight filmmaking. With two terabytes of storage, they'll be able to store a lot of work on this one hard drive. If they're ever in a pinch and need to access their work, they'll be able to do so easily. Plus, if they're working with a team, external storage like this can be handed off to their editors to start the next phase.
GODOX Collapsible Reflector, 5-in-1 Oval Multi Disc with Carrying Bag
Godox's five-in-one oval reflector disc set is the perfect gift for filmmakers because it's a versatile tool that can be used in a variety of ways to leverage existing lighting. The reflective surfaces will bounce light onto a subject from any angle. It helps to fill in any shadows cast by larger lights or sunlight. They can also be used to create a softer light source.
The silver disc is great for creating brighter, more specular highlights. The gold disc is ideal for adding warmth to an image that's flattering on all skin tones. The white disc and the translucent disc work either to fill light or to create a softer, diffused overall look. And the black disc blocks out unwanted light, adding depth and drama to an image.
Each disc has a fabric hook so they can hang from tripods or anything else. The reflector set comes with a carrying bag for easy transport, and they're collapsible, so it doesn't take up much space when not in use. Having a collection of reflectors like this allows filmmakers to capture excellent shots without investing a ton in lighting.
Zoom Portable Handy Recorder with Onboard X/Y Microphone
Want to know an industry fact? The final product is always better with quality sound. And it's much more efficient to capture good audio at the moment of filming rather than to try to fix audio in the editing process. The Zoom H1n Portable Handy Recorder with Onboard X/Y Microphone is a nice gift for filmmakers who want to do that. It records high-quality audio on the go. It can be attached to a camera rig or used separately.
This recorder has two built-in microphones. They are positioned to pick up sound from different directions. It's ideal for recording dialog or capturing ambiance. With a variety of input and output options, connecting to other devices for playback or further processing is simple.
Bescor Single LED70 Daylight Studio Light Kit
Similar to audio, it's wise to get your lighting right during filming. While you can fix a lot in post-production, it takes a ton of time. Also, some mistakes are simply not fixable and require reshoots. The message is clear. Videographers need a reliable lighting kit.
The Bescor Single LED70 Daylight Studio Light Kit includes the light, a lightweight stand and a carrying case. The light itself has an amazing range of adjustable hues, shades and brightness. It can achieve exactly the lighting they imagine.
The stand is made of aluminum and is adjustable from three to seven feet. There's a comfortable shoulder strap on the carrying case for easy transport. The case itself is padded to help protect the gear. It also includes two rechargeable batteries with a runtime of up to two hours.
Neewer Dimmable Ultra High Power Panel LED Light
If your filmmaker needs lights, you might also consider the Neewer Dimmable Ultra High Power Panel LED Light. This small light panel is really powerful and can be dimmed. It attaches directly to a camera or video camera. It comes with some filter sheets that cover the light to create different effects. Note that the battery is not included, though, so be sure to add one when you make this purchase. One battery will add about $35 to the light's price.
Little problem solvers
RØDE Universal Thread Adapter Kit
The RØDE Universal Thread Adapter Kit is one of the handiest little extras for videographers to have in their toolboxes. There's nothing more frustrating than being excited about starting a project and then finding that some of your gear isn't compatible with other pieces, for instance, your camera's mounting plate and your tripod. The kit includes an adapter, a baseplate and a set of screws. The adapter allows users to mount the camera onto any tripod with a 3/8-inch thread. The baseplate provides a stable platform for any camera. It includes a set of screws to secure the plate to the tripod, so the camera is stable.
LensPen Lens Cleaner
The LensPen lens cleaner is a great gift for filmmakers. It's a small, lightweight and easy-to-use device that's perfect for keeping camera lenses clean. The LensPen comes with two cleaning heads: one for cleaning your camera's sensor and another for cleaning your lenses. It also has a built-in LED light, so they can capture crystal-clear shots even if they're working in low light. Filmmakers will love adding this to their toolkits.
Joby GorillaPod 5K Kit with Rig
If you know a filmmaker who needs a versatile and durable tripod, the Joby GorillaPod with Rig is a great option for gifting. The various arms will hold their camera, microphones and lights. This tripod can handle up to 11 pounds of gear, making it perfect for heavier DSLR cameras. The legs are adjustable, so the tripod to be used on uneven surfaces.
One of the coolest features is the articulating arms and legs. This allows the filmmaker to easily position the camera and lights at unique angles. GorillaPod arms are also designed to be flexible, strong a durable. With all of that gear attached, the legs can be wrapped around tree branches, street posts, door handles and any other odd place for creative filming.
Leatherman Pocket Knife Multi-Tool
This multi-tool is a handy gadget to keep nearby while on set. The knife has a strong blade that can handle any cutting task. The tool also includes a file, scissors, a bottle opener and screwdrivers. When they have to put together or take apart pieces of gear quickly, this gift will help get all of the small jobs done easily.
Pelican 0915 Memory Card Case
If you're seeking a gift for a filmmaker who's always on the go, the Pelican 0915 Memory Card Case is a nice gift option. This case can hold up to 12 SD cards or six CF cards and has a water-resistant and shockproof design. Consider going the extra mile to include a few memory cards.
Joyful extras
Kodak Flik X4 70-Lumen WVGA Home Theater LED Projector
Kodak's Flik X4 projector is a great gift for filmmakers. This powerful little projector packs a punch, with 70 lumens of brightness and a native resolution of WVGA (854×480). You don't even have to know what that means to know it's a fun piece of equipment. The LED light source means it's energy-efficient too.
With this projector, they can host screening parties with their own films. They can also view films that inspire them in an immersive way. The built-in speakers provide decent sound quality and are adaptable to connect external speakers for an even better experience.
Cinephile: A Card Game
Everyone loves a good game night – even the filmmakers in your life. Cinephile: A Card Game tests players' knowledge of film trivia and history; questions range from easy to difficult. They'll love having this on the shelf next to their collection of filmmaker books and their friends will enjoy playing it with them. At least until someone loses.
Book: "Designing Graphic Props for Filmmaking" by Annie Atkins
"Designing Graphic Props for Filmmaking", written by Annie Atkins, is a must-have. The book covers the design and creation of graphic props for use in filmmaking, with a focus on period films. Beginning with the design process, the author takes the reader from the initial idea through to the final product. It also includes a section on research, which is essential when designing period props.
The second half of the book is devoted to step-by-step tutorials for creating a variety of graphic props. These include tickets, posters, labels, newspapers, and more. Each tutorial includes detailed instructions and photographs showing the finished prop.
Book: A Filmmaking Mindset' by Kelly Schwarze
Hollywood is a difficult place to break into, but the independent film world is rapidly gaining popularity. It's a different world, though. With advice from heavy hitters like Spielberg, Scorsese, Tarantino and more, "A Filmmaking Mindset" is an essential read for any budding indie filmmaker.
The author, Kelly Schwarze, takes the reader on a journey through the minds of some of the most successful filmmakers. Schwarze interviews directors, producers, writers, and other industry professionals. He shares their insights on what it takes to make it in the film industry outside of Hollywood so that dedicated filmmakers can follow their dreams.
Final word? Don't delay on getting your gifts for filmmakers
We'd be remiss to skip this very important final note: shop early. With supply chain issues and gas prices fluctuating dramatically, shopping online can be tricky this year. If the item you want is on backorder, be sure to find a backup item, just in case. Plus, prices are changing frequently, so if you find a deal, grab it.
No matter what stage of their hobby or career your favorite filmmakers are, having the right gear is important for successful projects. Having some fun gadgets will remind them to enjoy their journey. A few extras that make their job easier will be appreciated. We hope this list of ideas has been helpful in your search to find the perfect gifts for filmmakers in your life.