These are our picks for the best camera bags and cases available today. At the end of the list, we'll go over the most important features to consider as you shop for a new bag or case. By the end of this article, you should have a firm grasp on what you need and what you want, so that you can choose the best bag for your unique workflow.
---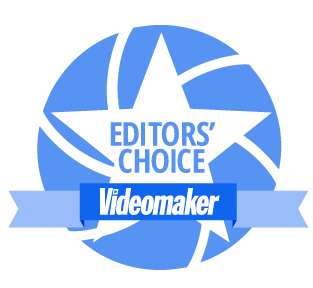 The Editors' Choice award recognizes exceptional video production equipment, software and services. These products must help videographers be more effective storytellers while being affordable, easy to use and dependable. The products must also deliver a superior user experience.
---
Best soft camera bag
Tenba Cineluxe Roller 21
Strengths:
Extra-wide opening
Sturdy and weather-resistant construction
Roller bag makes for easy transportation
The Cineluxe Roller 21 from Tenba is a wheeled bag that is designed to fit a range of gear from assembled pro camcorders to cine cameras to ENG rigs. The bag has a doctor bag design which makes for quick and easy access to your gear. It features adjustable interior dividers, two padded straps, a lens pillow and a camera security strap.
The design of the Cineluxe Roller 21 is optimal for travel, perfect for videographers on the go. The bag features shock-absorbing wheels, a retractable tow handle and is carry-on size. It also features sturdy, weather-resistant construction.
The interior dimensions are 18x11x8.75″ and the exterior 21x14x11″. It weighs 8.4 pounds.
---
Best hard camera case
Pelican 1510 Carry On Case with Divider
Strengths:
Meets current FAA carry on requirements
Robust construction
Dividers to organize your kit
When it comes to hard cases, Pelican has a wide offering of products in materials designed for all uses including industrial, military and even underwater use. Many of their larger size cases include handles and wheels. Additionally, Pelican cases are great for stacking. Pelican has a great reputation for producing virtually indestructible cases, carrying a lifetime warranty. Most of the cases are waterproof, dust-proof and crush-proof. Additionally, many of the cases feature O-rings as well as pressurization valves. The specs for each case include important factors such as weight limits for buoyancy.
While we can confidently recommend most cases from this brand, our pick for best hard case goes to the Pelican 1510 Carry On Case. This 22 x 13.8 x 9-inch case is designed to travel with you. It meets current FAA carry on requirements, so you don't have to worry about checking your valuable gear when flying. For even easier transportation, the case also features an extension handle and wheels in addition to folding front and side handles. The included dividers promise to help keep your camera, lenses and other accessories organized.
---
Best camera backpack
Think Tank BackLight Elite 45L
Strengths:
Designed to carry a lot of gear
Rear-panel access for increased security
Weather-resistant material
This video-focused backpack can hold a DSRL or mirrorless camera body with an attached lens, along with several separate lenses, smaller action cameras or even a small drone like the DJI Mavic. The Think Tank BackLight Elite 45L can accommodate lenses up to 600mm. The included dividers allow you to safely store and organize all that gear in a convenient wearable form factor. Along with all your camera gear, the Elite 45L still makes room to accommodate a laptop up to 17".
The BackLight Elite gives you lots of ways to quickly access your gear when you need it with well-placed openings and lots of extra cargo compartments and accessory loops. A nice feature is that, like the other BackLight backpacks, the Elite 45L features rear-panel access which adds security when traveling since your camera gear is protected behind your back. For even more versatility, the top pouch and waist belt of the backpack is removable and can be combined to make a fanny pack
A water-repellent coating and durable Sailcloth construction promise a lightweight, weather-resistant pack, and quality zippers and clips should add to the pack's longevity.
---
Best designer camera bag
Manfrotto Advanced² Camera Messenger
Strengths:
Spacious
Modern appearance
Customizable inserts
Weaknesses:
Not suited for larger cameras
The Manfrotto Advanced² Camera Messenger is 14-inches and includes a small hidden tripod holder. This is a bag for DSLRs, mirrorless cameras and compact cinema cameras. Internal dimensions are 14.17 x 5.12 x 10.24. When it comes to weight, the bag weighs 2.65 pounds.
Inside of the bag, there are interchangeable dividers, so you can make the bag a custom fit for your gear. It also has a strap connector that can connect to any standard trolley or luggage handle, making it easy to wheel the bag while transporting it.
The Advanced² Camera Messenger is made from fabric treated to be water-resistant. The fabric is water repellent and there's a rain cover that is also supplied. The rain cover can be used if the weather conditions get heavier.
---
Factors we considered
In general, a one-size-fits-all purchasing approach for bags and cases will probably leave you disappointed. I own more than a dozen bags and cases that I use on a regular basis. Why so many? The bag for my camcorder is different than the backpack for my DSLR. Likewise, I wouldn't transport a drone in a case designed for a cinema camera.
Occasionally, I'll swap out gear if I'm in need of a case for a specific activity, but the gear needs to be similar–like exchanging bags between my DSLR and my Micro Four Thirds (MFT) cameras. Consider your unique circumstances when choosing a bag or case, such as how you intend to use it, the amount of gear you will be carrying in the bag, the quality of its craftsmanship, and the amount of money you have available to spend.
To start, there are two basic types of cases — hard and soft. Each has its own benefits as well as specific disadvantages. Initially, narrowing down your purchasing decision to a hard or soft case may save you a lot of time as you search for the case that's right for you and your gear.
Hard camera cases
The first obvious advantage of hard cases is that they are crush proof. However, cases are only impact resistant to a certain degree. Some manufacturers will include impact resistance information in their specifications. Many of the larger hard cases have telescoping handles and wheels for easy transport. Hard cases are great for storing and transporting gear because they offer more durability and more protection in challenging environments like snow, water, dust and sand. They also tend to be stackable, which is great for storing lots of gear in really small spaces.
Hard cases typically feature high-impact plastic polymers, which are lighter in weight than wood or metal, but still incredibly durable. Many cases have a way to attach a padlock without compromising their airtight integrity. When shopping for a case, sturdy latches and hinges should be a priority. Some hard cases come with o-rings — rubber or neoprene gaskets that lines the opening of the case. This allows them to float or be submerged in water for a short period of time. Hard cases can also have a purge valve for quick equalization after changes in atmospheric pressure. This is important because, without it, a vacuum can be created making the case extremely difficult to open.
Many cases have a way to attach a padlock without compromising their airtight integrity.
Pic foam vs custom foam
Hard cases often come unlined, but there are easy ways to pad your case with either pic foam or custom cut foam. Padding a case yourself versus buying a pre-padded case usually comes down to one or more factors, such as the ability to customize your padding, availability and the cost of the case.
Pic foam comes in blocks. You just tear off the little cubes until your gear fits in snugly. Custom cut foam is probably the best at protecting gear, but it does cost a bit more than other solutions. With that said, there are quite a few drone cases on the market that feature pre-cut custom foam at very reasonable prices.
That said, sadly, foam is not forever. Over time it will start to break down and even dry-rot, turning into troublesome dust. Foam also doesn't fair well against water, dust or sand. Sometimes, the foam can be vacuumed or set out to dry, but often it must be replaced. The good news about pic foam is that it's relatively inexpensive to buy a new block and just start over. Pic foam can even replace custom cut foam if you need a more economical option.
Soft camera cases
All the advantages of hard cases create disadvantages in terms of portability. Even though many hard cases have wheels and/or carry straps, they can also be very heavy. Having your camera in a backpack, holster or in a bag slung over your shoulder is incredibly convenient for cinematographers who want the ability to quickly pull out their cameras and start shooting. Soft casing varies in the amount of padding, water resistance, weight and durability of the materials based on a manufacturer's design and specifications. You may find a bag design that you really like which could ultimately dictate the choice of shell materials for the case.
Gear dividers for soft cases usually consist of fabric that can be wiped down with a damp cloth when necessary. Dividers can be flexible or rigid and are often padded; typically, they are included with your soft-sided bag purchase. Dividers are more durable than foam, but they lack the same level of protection. Many bag manufacturers have their own divider system that can even include pockets or pouches to better organize and protect your gear.
Because of the diverse selection of soft-sided bags, closure mechanisms vary greatly as well. Velcro, zippers, and buckles tend to be the most prevalent with many bags incorporating more than one of these systems for added protection.
Water resistant vs waterproof vs submersible
While both you and I can easily deduce the meanings of these words, the industry has more technical definitions. Many water resistant bags won't protect your gear from a heavy downpour. Some bags feature an additional rain jacket that you can place over the bag for this exact reason. On the opposite end of the spectrum, several manufacturers of waterproof and watertight hard cases have technical specs on how deep their cases can be submerged, or how long some of these cases will float on water.
A camera bag for every occasion
In many instances, the decision of hard versus soft cases will not only be affected by the type of gear you're carrying but how and where you plan on using that gear.
Gear on the move
The type of transportation available for your gear often dictates the type of case you'll need. Gear transported in the cargo area of an airplane, ship, or train needs the sturdiness, padding, and locking capabilities of a hard case. Luggage-style cases designed to fit into a plane's overhead bin are usually soft-sided due to the weight restrictions of a carry-on bag; however, they still need ample padding. A bag design that allows you to easily remove your camera when you go through airport security is also a big plus.
Bags transported on public transportation such as a bus or train might come with their own unique considerations. Having discreet camera bags while traveling can often be a wise choice. While you might be thrilled that you finally got your first Canon camera and want to wear that gear bag that says "Canon" with pride, that creepy guy following you from the train station down the dark streets of a strange, unfamiliar city might also like to have his first Canon camera, courtesy of you.
Having discreet camera bags while traveling can often be a wise choice.
While bags being transported in your car may not necessitate a specific design, excessive walking with your gear might make you strongly consider lightweight bags like a backpack, shoulder bag or sling. If you are transporting a lot of gear on a truck, the stacking ability of hard cases can be very important.
Consider a hard case when bringing gear to locations with extreme environmental factors such as excessive heat or cold. Locations that expose your gear to torrential rain or blowing sand could also benefit from storage in a hard case.
Designs for easy access
Top-loading holsters typically have a very small form factor and provide quick, easy access to your camera; many can be worn on a belt, as a belt or as a sling. Often, shoulder bags can also offer quick access to your camera, lenses and filters. Backpacks tend to distribute weight on both of your shoulders, which I find to be a big benefit when carrying heavy gear on a long shoot; a top-loading camera compartment on a backpack is a great choice for shoot-and-go activities.
First impressions
Just like a job interview, clients will often base their opinions of you as a professional not only by the gear you bring to a shoot but also by what you bring it in. Because of this, those bags and cases not only organize, protect and carry your gear; they also make a statement. You want those first impressions to be positive. They will help set the tone for your shoot and often your whole project.
Final thoughts
Finding the right bag or case for your gear can be challenging, particularly if this is the first bag or case you've ever purchased. Try to consider how and when you'll be using your gear and what you envision as the most convenient way to carry it all. If you look hard enough, you can find a soft-sided bag or case to fit almost any budget. Don't skimp on your bags and cases. All of your gear deserves proper protection to ensure it lasts a very long time.
Contributors to this article include W. H. Bourne and the Videomaker Editorial Staff.