And at other times, we use headphones for personal use like listening to music or watching videos on youtube. A producer's headphones are an important tool for the workplace, but also often live a double life in our personal lives as well.
In the sea of headphone options, knowing what options matter can be a very personal choice and isn't as black and white as other equipment purchasing decisions.
The way a pair of headphones sounds is important, and so is the user's comfort. How much they isolate the user and how good they look should be considered, as well. In the sea of headphone options, knowing what options matter can be a very personal choice and isn't as black and white as other equipment purchasing decisions.
Advertisement
What We're Here For
In the majority of this review, we'll be talking about the Blue Sadie. If you're interested in learning more about the Ella, we have a section just for you below. Audiophiles everywhere will be able to alleviate the need for an external headphone amp with the Blue Sadie. To get a better sound, many sound fanatics carry around a separate headphone amp. The big need for a separate amp is the sub-par quality of those built into smartphones. By minimizing the use of the amp from a phone or computer, more clarity and headroom can be achieved. Maybe you know someone who does this — it could even be you — Blue made Sadie to give those users better sound without filling their pockets. However, because of their price, you might think it's Blue that is filling their pockets. That's not our standing on their value, but a statement on the cost.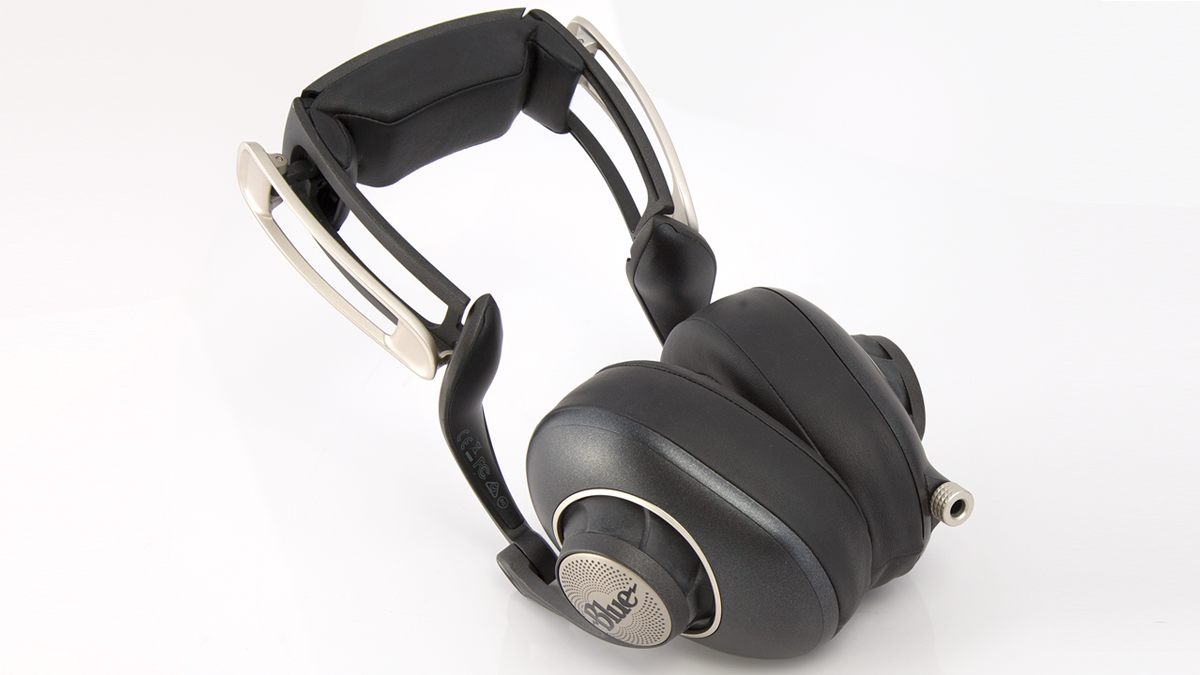 At $400, these headphones must be good right? Although there are far more expensive options, like the $700 Ella, dropping $400 for a set of cans could be pretty hard. Let's talk about where the value might live. They are nicely built, and offer a very unique look and are very comfortable. They have a three-way switch to turn on and off the preamp, along with a pre-amp on+ selection for additional low-frequency enhancement. They come with two detachable cables, one that is like iPhone earbuds and will allow you to control volume, play/pause and includes a microphone. The second cable is more than double the length at three meters. It's designed for applications where length is needed but control is not. A nice grey bag is included along with a one meter USB charging cable.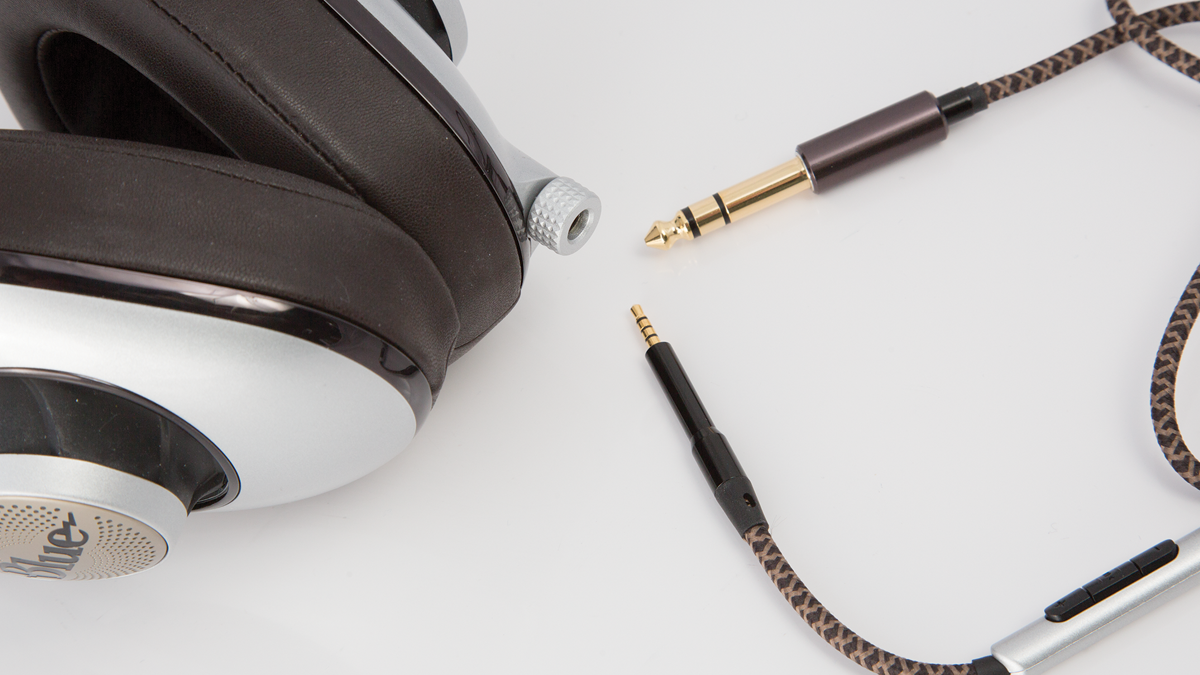 Although the cables are nice quality, they connect to the headphones via a proprietary input that is the size of ⅛ but requires a bevel at one edge of the input. They come with an ¼ adapter, but because of the bevel, it's only compatible with one side of the cable. On top of that, the adapter is unique as well. We do believe you could use a generic adapter, but that would look silly. The built-in headphone amp gives much more volume to the user. The amp is powered off an internal battery that must be charged to function. They will work when the amp is off, in case you run out of power. However, there is no indicator on the headphones to how much or how little they are charged. An indicator would also help when needing to know if they have completed charging. This is one of the biggest flaws of the headphones. Unless you use them the same amount all of the time and can track your usage through habit, keeping them fully charged could be a hassle. However, to hedge the power running out while not on your head, they automatically turn off when in a closed resting position.
Sadie is a closed back headphone. They do a great job of keeping the world from the listener. Many headphones will not keep up with the volume of a drum set, but a combination of the headphone amps volume and the isolation from the closed back design made them a great set of headphones for tracking drums. Now, we aren't here to talk about music recording, but their ability to do work in this situation speaks to what other situations they will perform well in.
These headphones sound great, as they should — they are $400 after all. The padding on the ears and headband make them comfortable to wear. They are a bit on the heavy side, and for some that could be a major issue. Wear them for eight hours a day, and you could have a kink in your neck. During testing heavily over an eight hour day, at the end of the day, it was nice to get them off. We would suspect that you would build up muscle and eventually they wouldn't be too heavy, but how long that would take depends on you and your body.
There is only one comfortable way to wear them; put the left ear over the right, and they feel funny. Thats nice, because you're not checking what ear goes on what ear. When editing, I find myself taking on and off the headphones. With other sets, identifying which side is which can be tedious. When over the ear, they fit very snug. My ears fit well inside the ear cavities, but if you have bigger ears, they could be on-ear rather than over-ear for you. They have significant adjustment abilities to fit just about any size and shape of head.
The Ella
At $700, you get what you pay for — but who needs $700 headphones? I'll tell ya; people that love to hear everything in a recording. A great test for a pair of headphones is to listen to a song that you are very familiar with. If you hear something you have never heard before, you're listening using a superior product than you have used before. We had that experience with both the Ella and Sadie. Ella has a larger space for your ears and offers superior drivers. If you're looking to get a high-end pair of headphones, Ella is a fine choice. We'd recommend that you try on a pair and listen. Check out how they work for you on your head, so you can be confident that you need a $700 pair of headphones.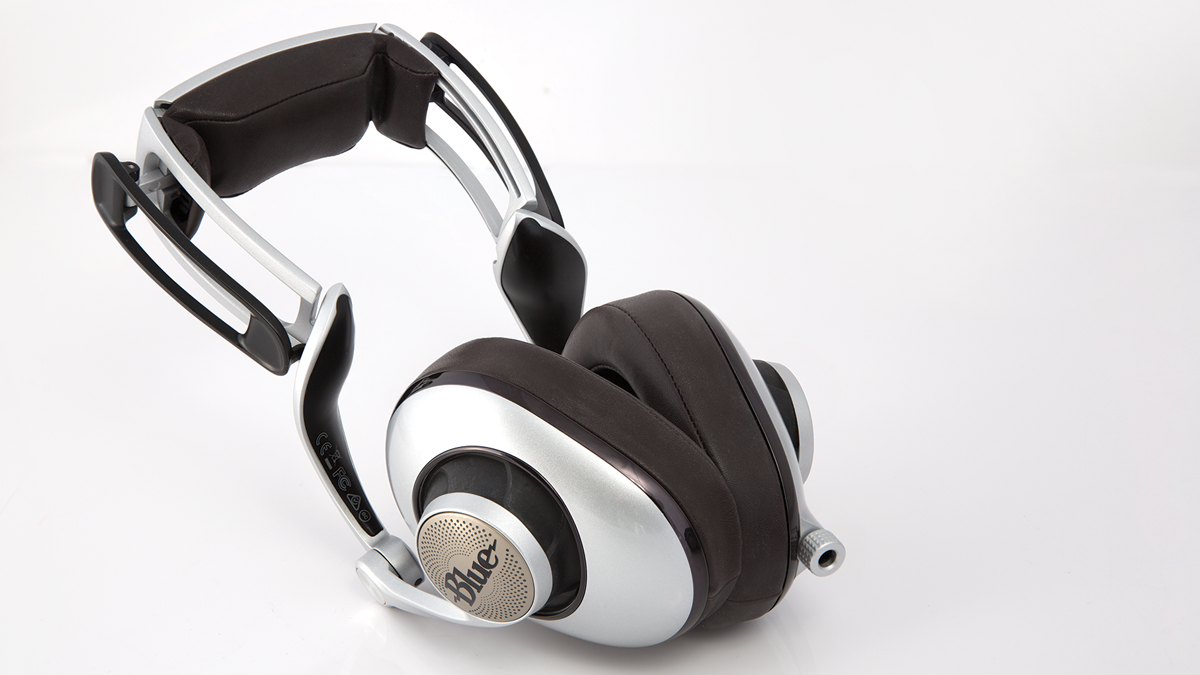 Conclusion
Both the Sadie and Ella are fine headphones, but they come with a large price tag. If spending $400 for a set makes you cringe, then don't look at the $700 Ellas. Blue's Sadie headphones are comfortable and offer a $400 value with their build quality and performance. We didn't like that they don't offer a power indicator, and it would be nice if their cables were not proprietary. Although not cheap, both the Sadie and Ella are a good value, if you're willing to spend the money.
Blue
www.BlueMic.com
PRICE:
Ella – $700
Sadie – $400
STRENGTHS:
Comfortable
Replaceable cable
Turns off when stored
WEAKNESSES:
No charge level indicator
Expensive
Proprietary ¼ adapter
Heavy
SUMMARY:
The Blue Ella and Sadie are not cheap, but they are high quality headphones. They are comfortable and sound great. They would be better if they had a charging/battery indicator, but overall they are both a great set of headphones.
RECOMMENDED USERS:
Documentarians, Indy & Enthusiast filmmakers
Commercial & Corporate filmmakers
Jacks of all trades
Journalists Travel & Event videographers
Post-production specialists
TECH SPECS:
Sadie:
Sealed, Sound-Isolating Over-Ear Design
Built-In Headphone Amplifier
Driver Size: 2.0" / 50.0 mm
Driver Type: Fiber-reinforced dynamic driver
Impedance: 42 Ohms
Frequency Response: 15 Hz to 20 kHz
Output Power: 240 mW
Included:
Case & 3.5mm to 1/4" Adapter
Detachable Audio Cable
Detachable Audio Cable with iOS Controls
Ella:
Sealed, Sound-Isolating Over-Ear Design
Built-In Headphone Amplifier
Driver Type: Planar magnetic
Driver Size: 2.0 x 2.0" / 50.0 x 50.0 mm
Impedance: 10 Ohms, active
Frequency Response: 20 Hz to 20 kHz
Output Power: 250 mW
Included:
Detachable Audio Cable
Detachable Audio Cable with iOS Controls
Case & 3.5mm to 1/4" Adapter
Chris Monlux loves to record music. He is also Videomaker's Multimedia Editor.