Wow, what a year! 2013 saw a paradigm shift for video producers, and, ready or not, changes are in the wind. The manufacture and use of video production gear is in constant flux, but this past year we saw some changes not just to the technology, but how we use it. Rather than having step up changes we saw products go from evolutionary to revolutionary that will help producers from beginners to pros make better video. In the past, we've looked at upgrades to many existing systems and devices, this year, we've seen a lot of new types of products that change the way we look at video production today, and will in the future.
This year has seen a lot of new types of products that change the way we look at video production today, and will in the future.
This was one of the hardest selections of products for the editors to determine at Videomaker, as we define the gear of the past year that we think is innovative and evolutionary enough to say it will last through the technological changes of the next year and more to come. And, so, without further ado, here are the Videomaker Editors' Picks for Best Products of the year for 2013…
BEST Consumer Camera
GoPro HERO3+ Black Edition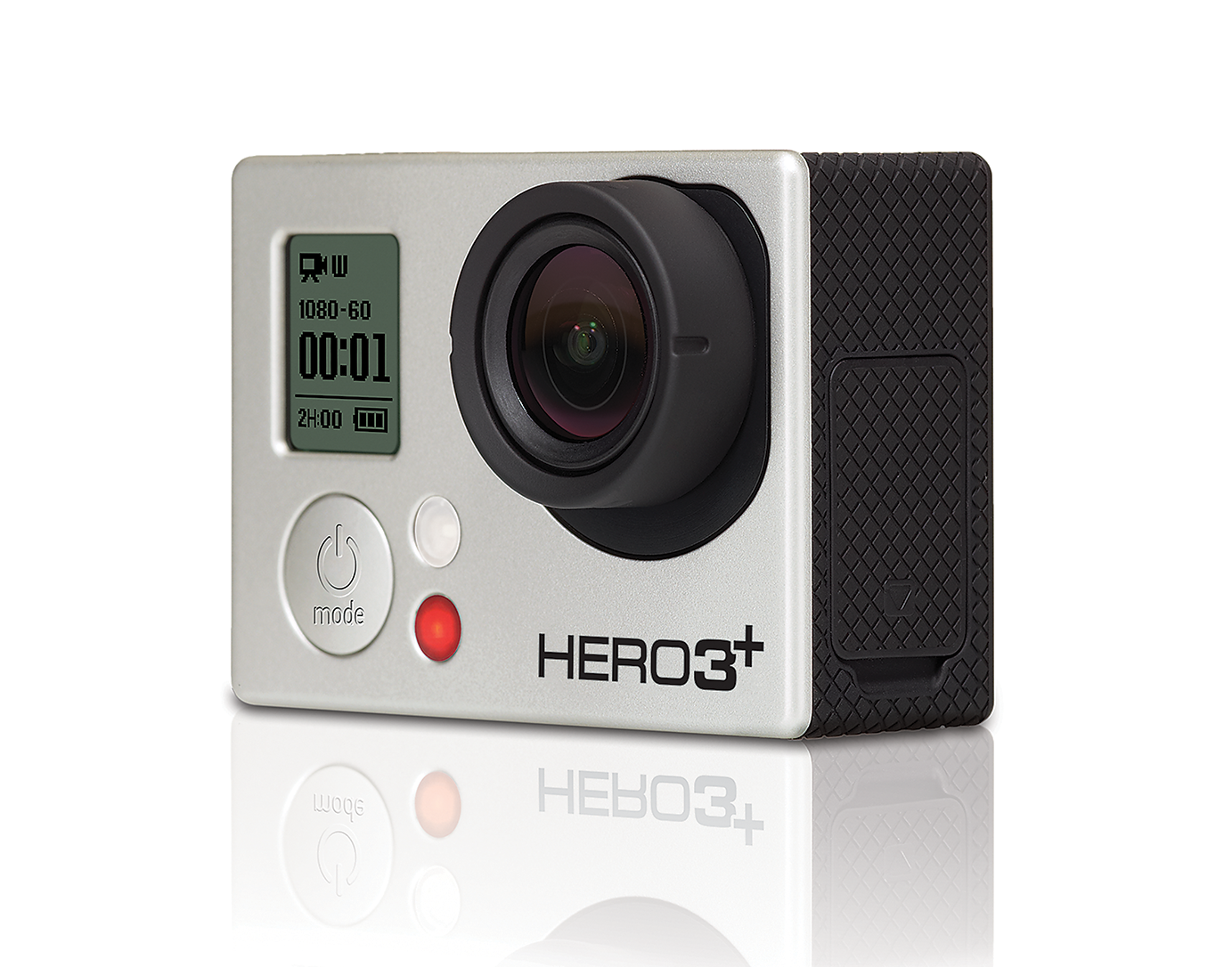 The consumer camcorder industry has changed drastically over the last several years. While many are trying, no one seems to be able to topple the king of the action cam hill: GoPro. While definitely not your traditional camcorder, we simply can't deny GoPro's impact on the industry. They've simultaneously made video more approachable for newcomers and given high-end productions an exciting new tool to capture shots that were impossible (or impossibly expensive) before. The HERO3+ Black Edition improves on an already great design, adding a new low-light mode and reducing image distortion. For these reasons and more, the GoPro HERO3+ Black Edition is the best consumer camcorder of the year. Read our post about the GoPro Hero 3+.
BEST Professional Camera
Blackmagic Design Cinema Camera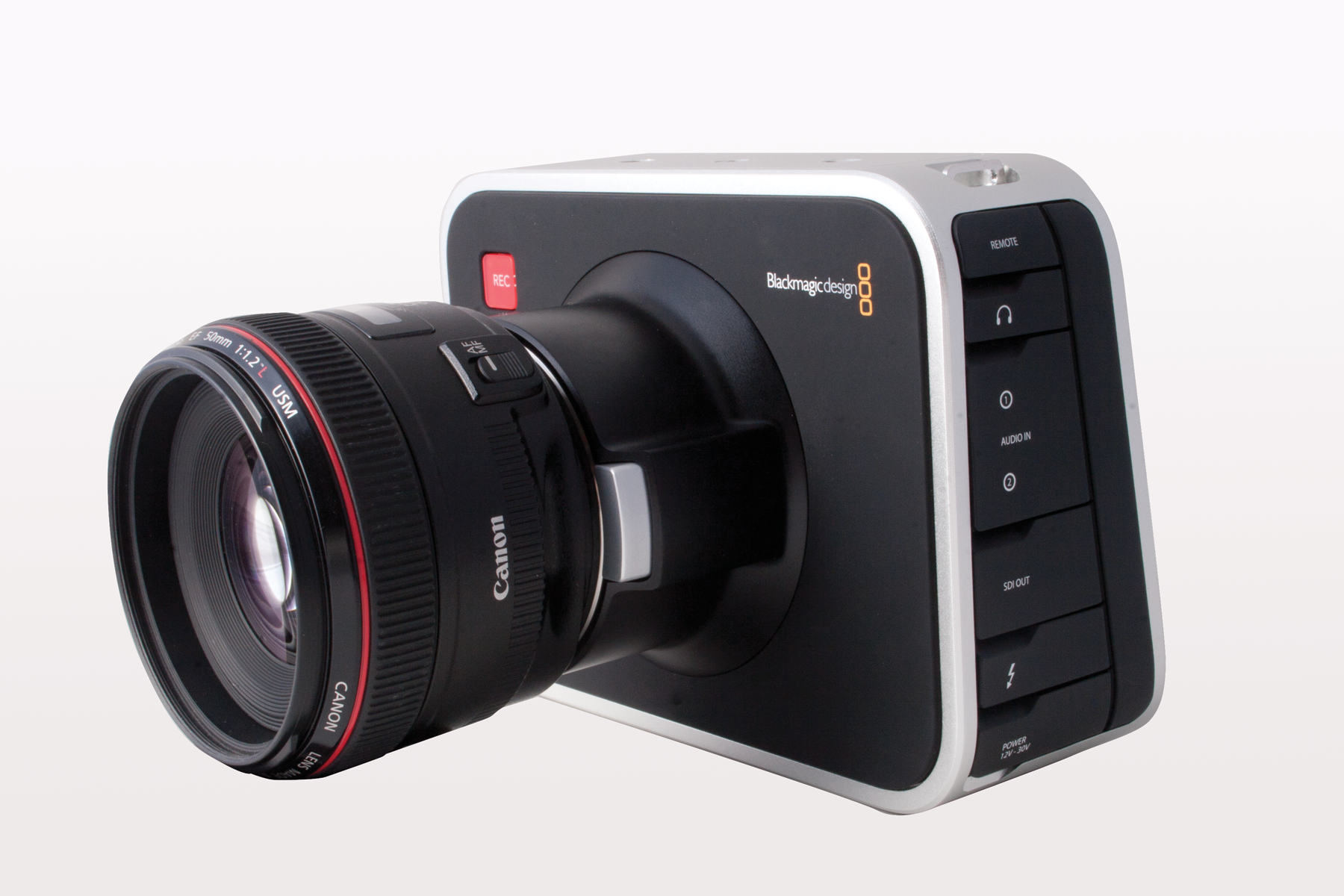 The Blackmagic Cinema Camera made one of the biggest splashes in the industry in years. With 2.5k RAW, 12-bit uncompressed CinemaDNG footage that boasts 13 stops of dynamic range, a simple design, and a $2,000 price tag, video producers worldwide are clamoring to get their hands on it. To seal the deal, Blackmagic Design throws in the full version of DaVinci Resolve which costs nearly half the price of the camera when purchased on its own. Options for an EF or Micro Four Thirds lens mount lets shooters utilize their existing collections to create film-like footage that seemed out of reach before the camera's arrival. Read our review of the Blackmagic Design Cinema Camera.
BEST DSLR
Canon EOS 70D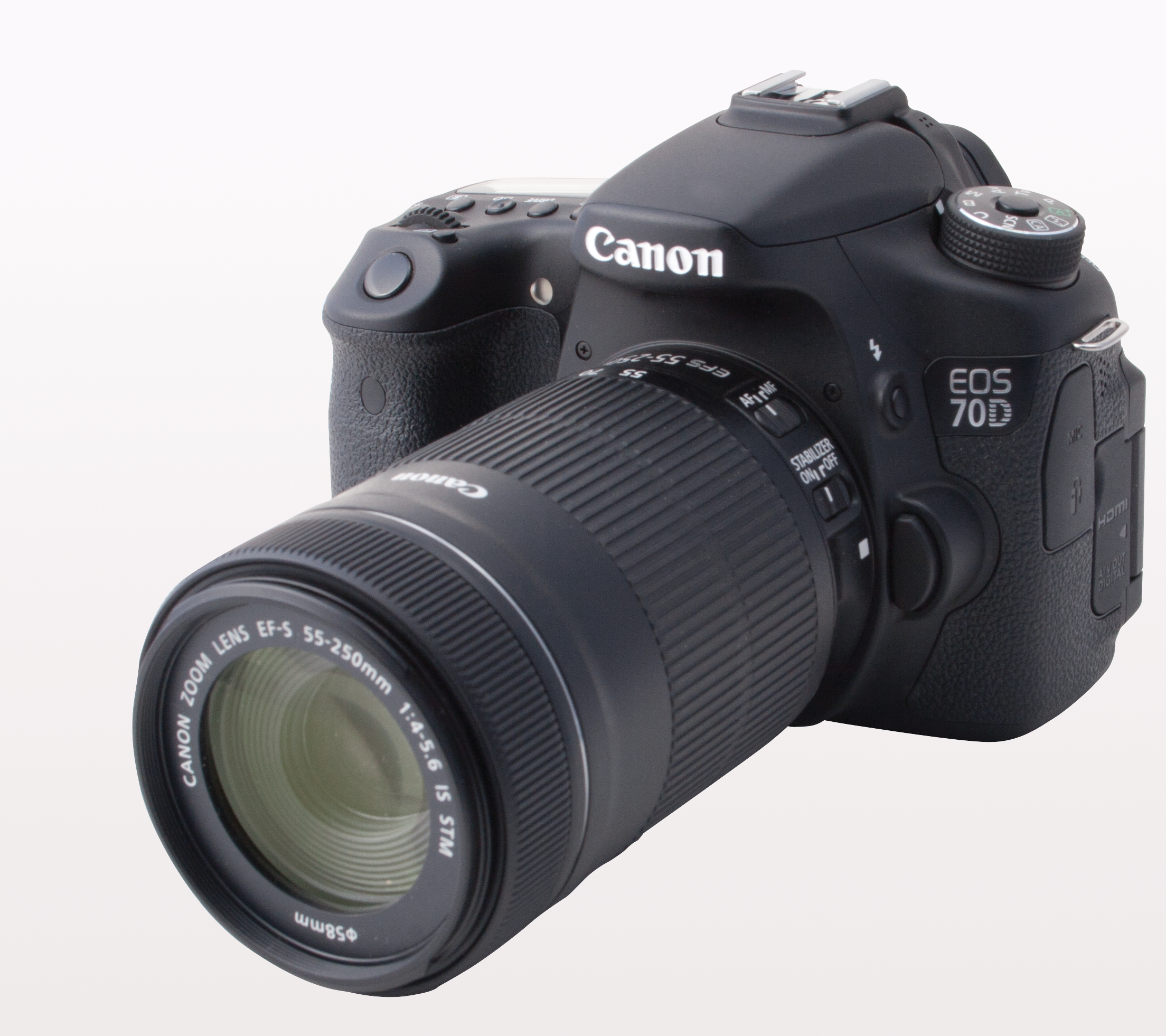 The 60D was a great camera entry to mid-level DSLR for video, and while the 70D may look like it's the exact same camera, it's added one feature that is so impressive, it's made its way to our best DSLR spot in 2013. That feature: super-speedy autofocus. While we mostly advise shooting video with manual focus, doing so when you're shooting quick run-and-gun style video can be difficult. Not only can the 70D find it's target quickly, without any of the typical back and forth hunting, focus can be set by a touch of the LCD. Like many smartphones, tapping the screen will tell the camera where to focus, quickly and accurately. This is a feature DSLR video has sorely needed, and the 70D provides, which moves it to the top DSLR for video in our best products feature. Read our review of the Canon EOS 70D.
BEST Introductory Editing Software
WeVideo Cloud Editing Service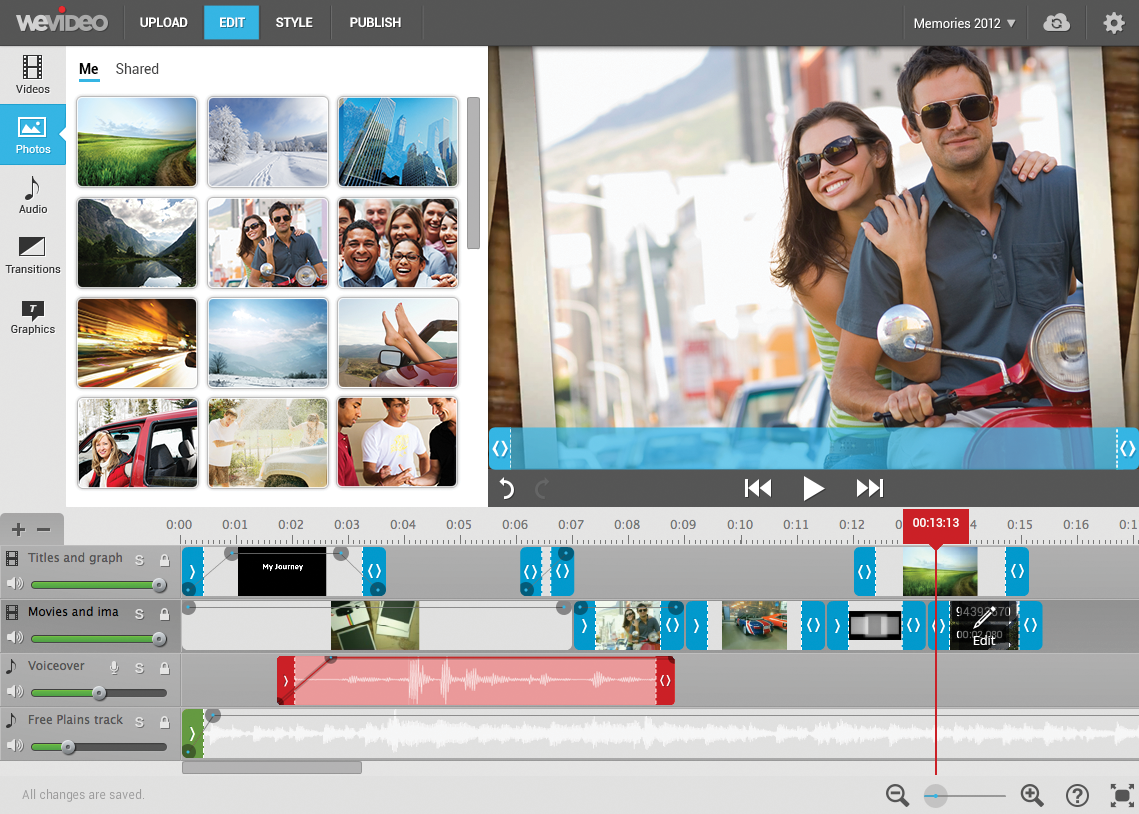 WeVideo is quickly becoming the go-to name in cloud video editing. The program is very easy to use and has some of the best features available for such services. The updates continue to flow in, though it's already easy to add text, transitions, effects and audio. Being able to use WeVideo on a smartphone just makes the whole process more accessible. And if you're learning to edit video, there are editing modes to help you step up to the timeline. The buy up subscriptions with WeVideo increase the upload capacity and storage, while the free version finishes videos with a WeVideo bumper. Read our review on WeVideo Cloud Editing Service.
BEST Intermediate Editing Software
Adobe Premiere Elements 12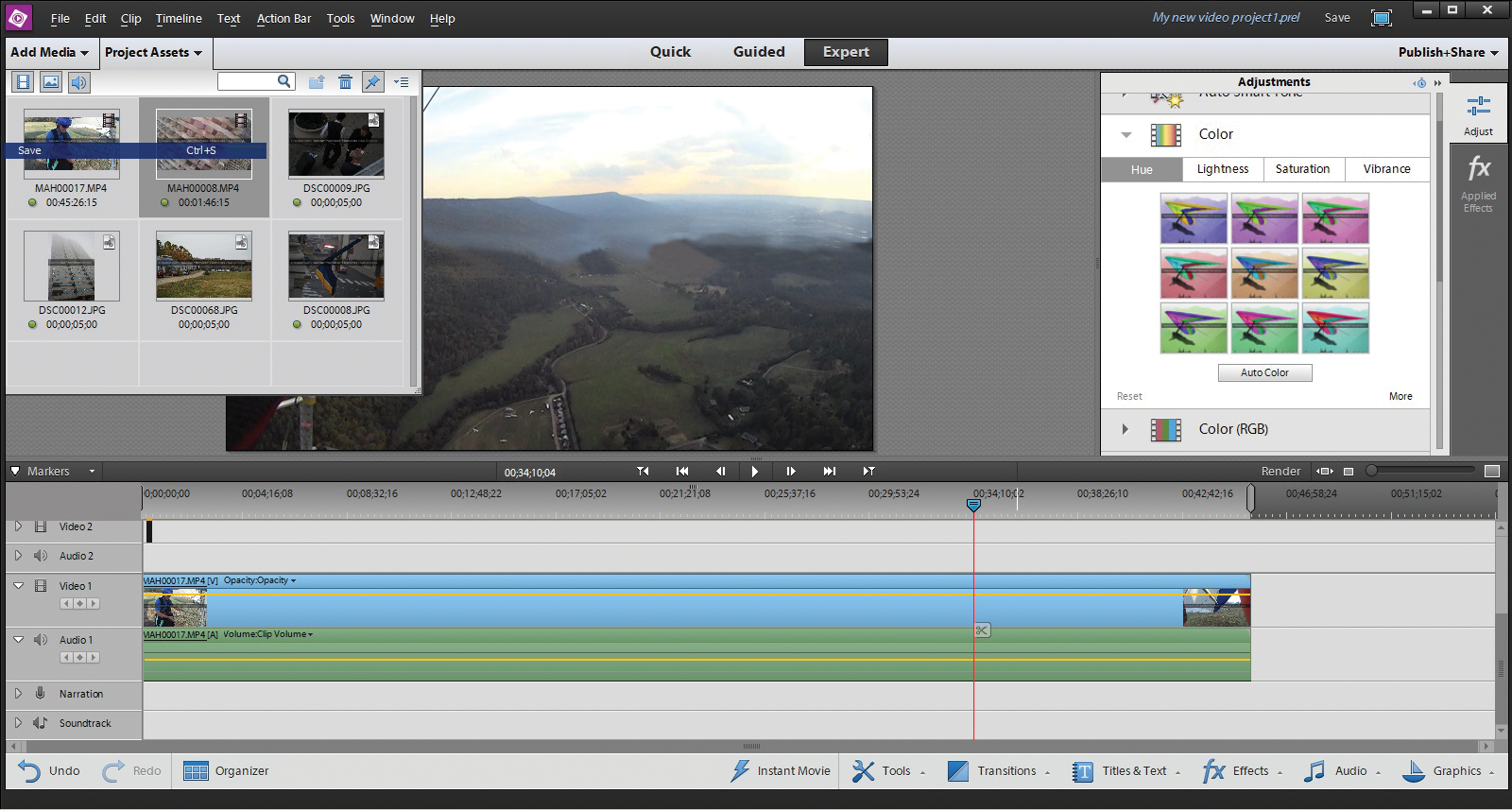 When Adobe first launched Premiere Elements, it was a beginners software that looked like Adobe Premiere Pro, but most "cool" functions weren't available. Twelve versions later, and Adobe Elements can rival it's own Premiere Pro in functionality and design. Bigger files and a tapeless workflow means media management is crucial, and Adobe Premiere Elements has a great organization system for even the most chaotic editor. The best thing about Adobe Premiere Elements 12 is that you can work in a storyboard based workflow, then migrate painlessly into Expert mode with a choice of tools to work from. Adobe's well-known cloud system works with Premiere Elements, too, allowing you to organize and browse files while bringing your editing workflow down to earth in a no-contract world. Easy workflow, migrating from beginner to advanced is simple and the ability to move into Adobe Creative Cloud are just a few reasons why Adobe Premiere Elements 12 is Videomaker's Best Intermediate Editing Software of the year.
Read the full Adobe Elements 12 review.
BEST Advanced Editing Software
Avid Media Composer 7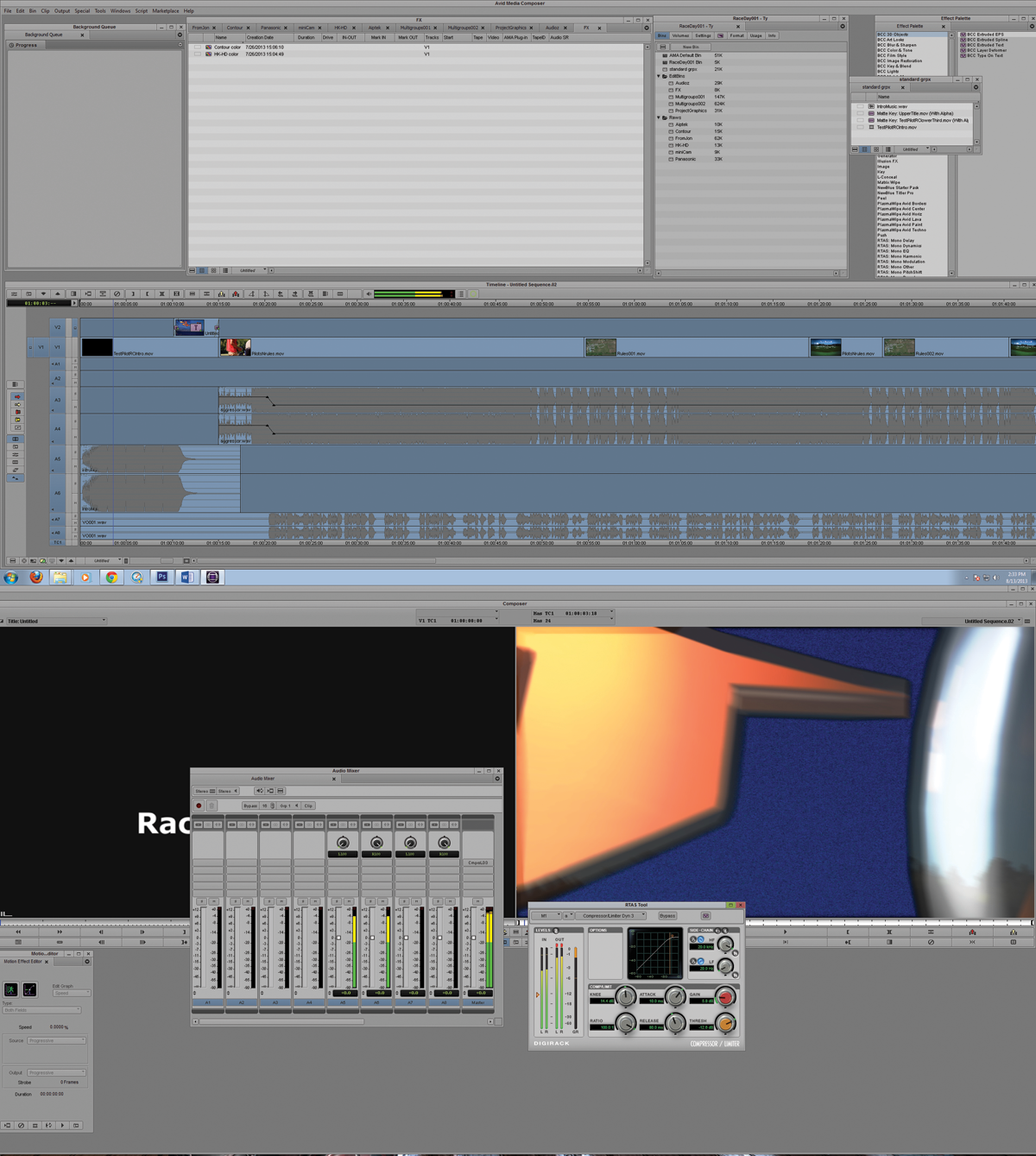 Avid Media Composer 7 had a major drop in price this year, which brings it into the realm of affordability for independent video editors. The Avid Media Access workflow has also bridged the ability for editors to reference and transcode clips in non-broadcast formats, for a more seamless edit. When you need to collaborate with associates, you can sync and share work online through Avid Interplay. Avid's technical tasks like transcoding and copying are done in the background, allowing editors to simply do what they do best: edit. With unrivaled proxy editing using lightning speed, easy external compositing, and a workflow that doesn't hiccup at 4k footage, Avid Media Composer is the industry standard of professional non-linear editing. If a video editor aspires to head to Hollywood, knowledge of this program is a must, and for that, Avid walks away with the prize for truly advanced editing. Read our review of Avid Media Composer 7.
BEST Visual Effects Software
Adobe After Effects CC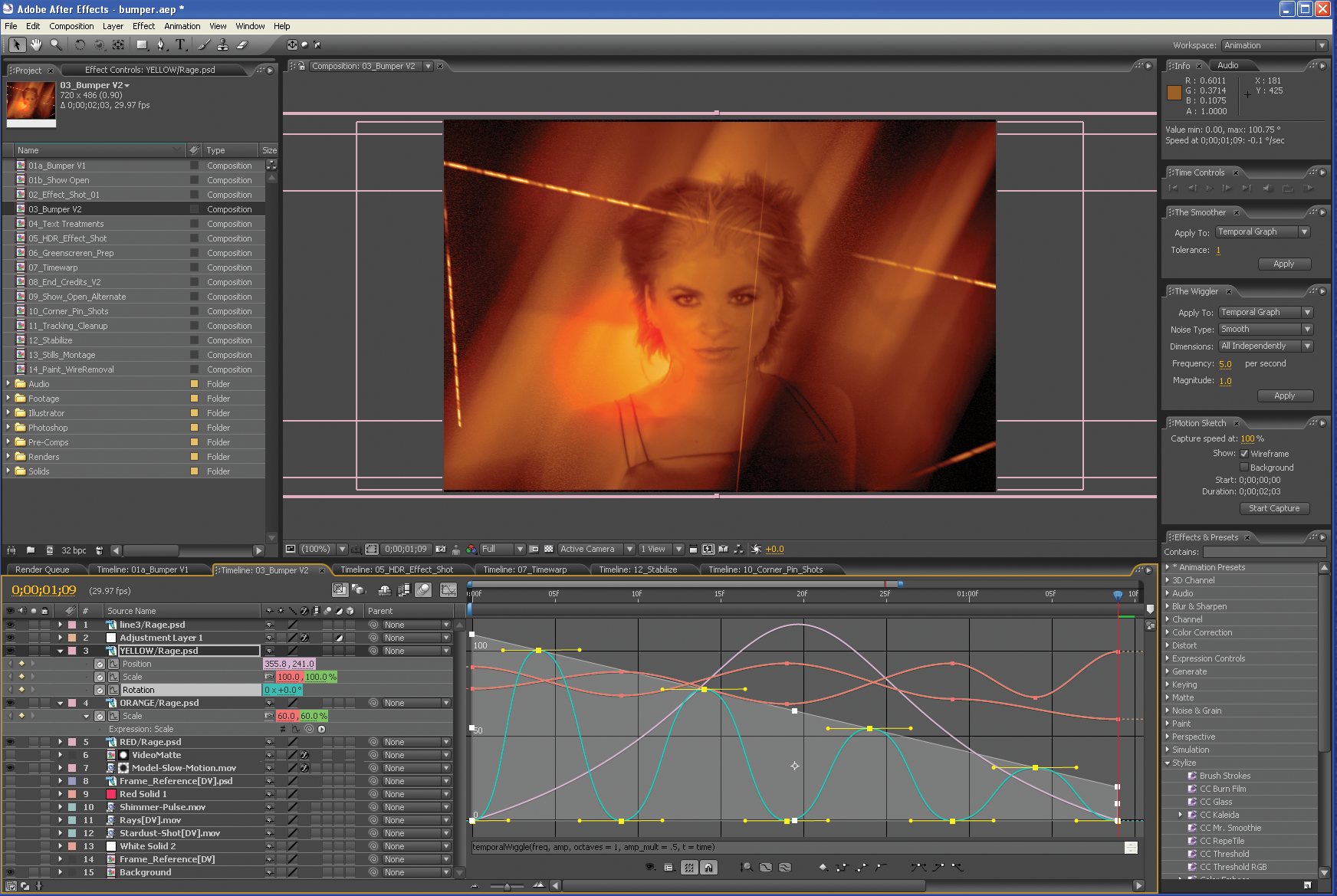 Adobe has dominated the visual effects and motion graphics software industry for years, but that doesn't mean the Silicon Valley-based company is resting on its laurels. Since the Creative Cloud release, Adobe has partnered with Maxon to bring Cinema 4D Lite to After Effects (no more postcards in space,) plus greatly improved rotoscoping by implementing the refine edge tool. After Effects remains an irreplaceable tool for anyone doing motion graphics and visual effects. Read our review of Adobe Creative Cloud.
BEST Plug-in
GenArts Sapphire 7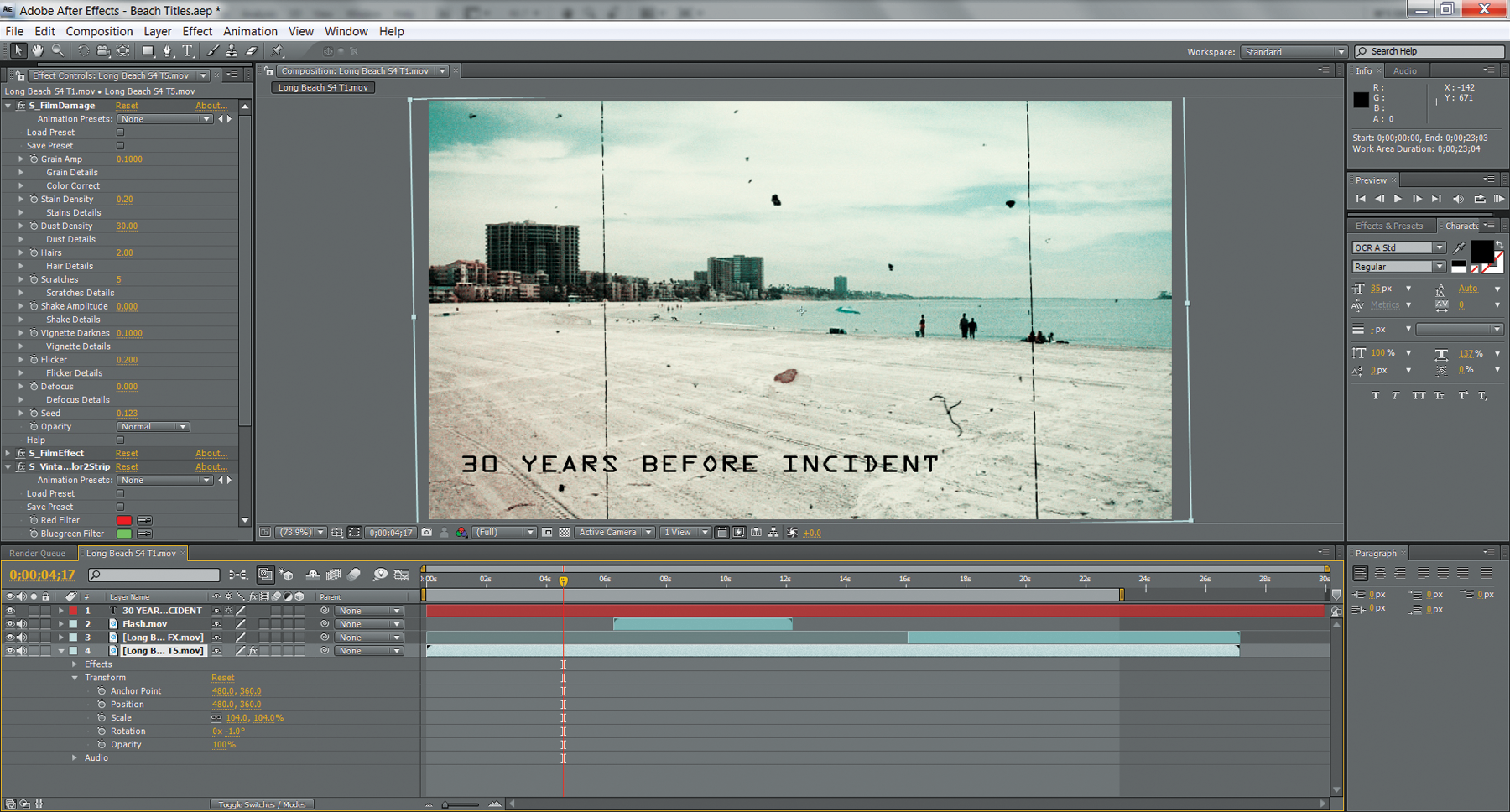 Make no mistake about it, Genarts Sapphire 7 is a commercial-grade visual effects playground that would make any editor smile from ear to ear. With nearly 250 visual effects and transitions, including flares, glows, blurs, warps, rays, film, time and more, this package can add polish to a wide variety of projects. Each effect includes numerous controls to spin, slide and tweak, allowing detailed control to maintain a high-end look when using any effect in the arsenal. Plus, Sapphire 7 is available for just about every program you can think of. Read our review of GenArts Sapphire 7.
BEST Microphone
RØDE smartLav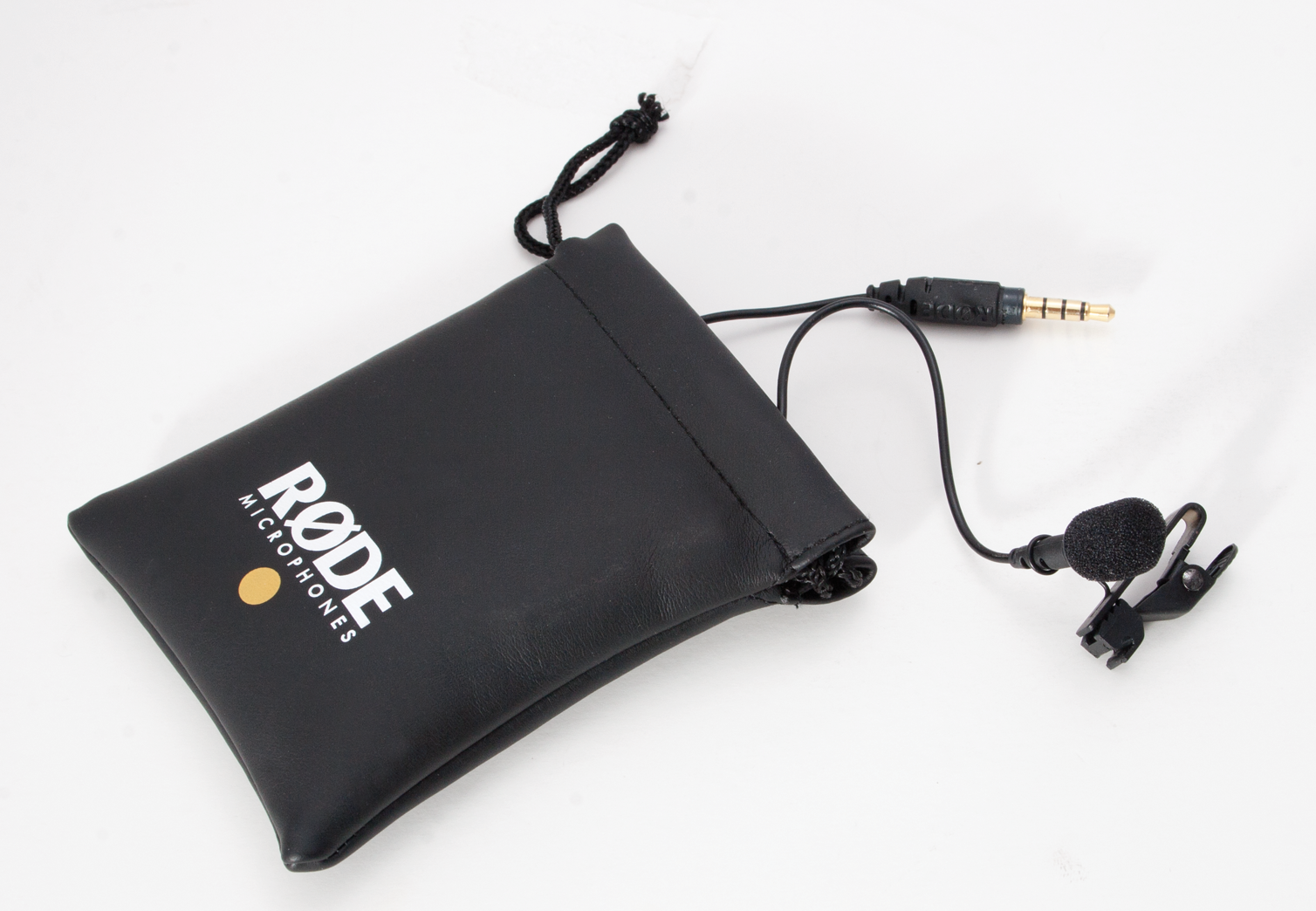 We all know the many uses of recording video from a mobile phone, however, wouldn't it be nice to turn your phone into a mobile audio recording device? With the RØDE smartLav and a simple app, you can. We're always complaining about the poor audio that low-priced camcorders, phones or DSLRs record, yet we use them for great video. You can turn your Apple or Android phone into a pocket portable audio recorder. The sound quality is good, and the uses are plentiful. It's easy to see why the RØDE smartLav is Videomaker's Best Microphone of the year. Read the full RØDE smartLav review.
BEST Audio Recorder
Zoom H6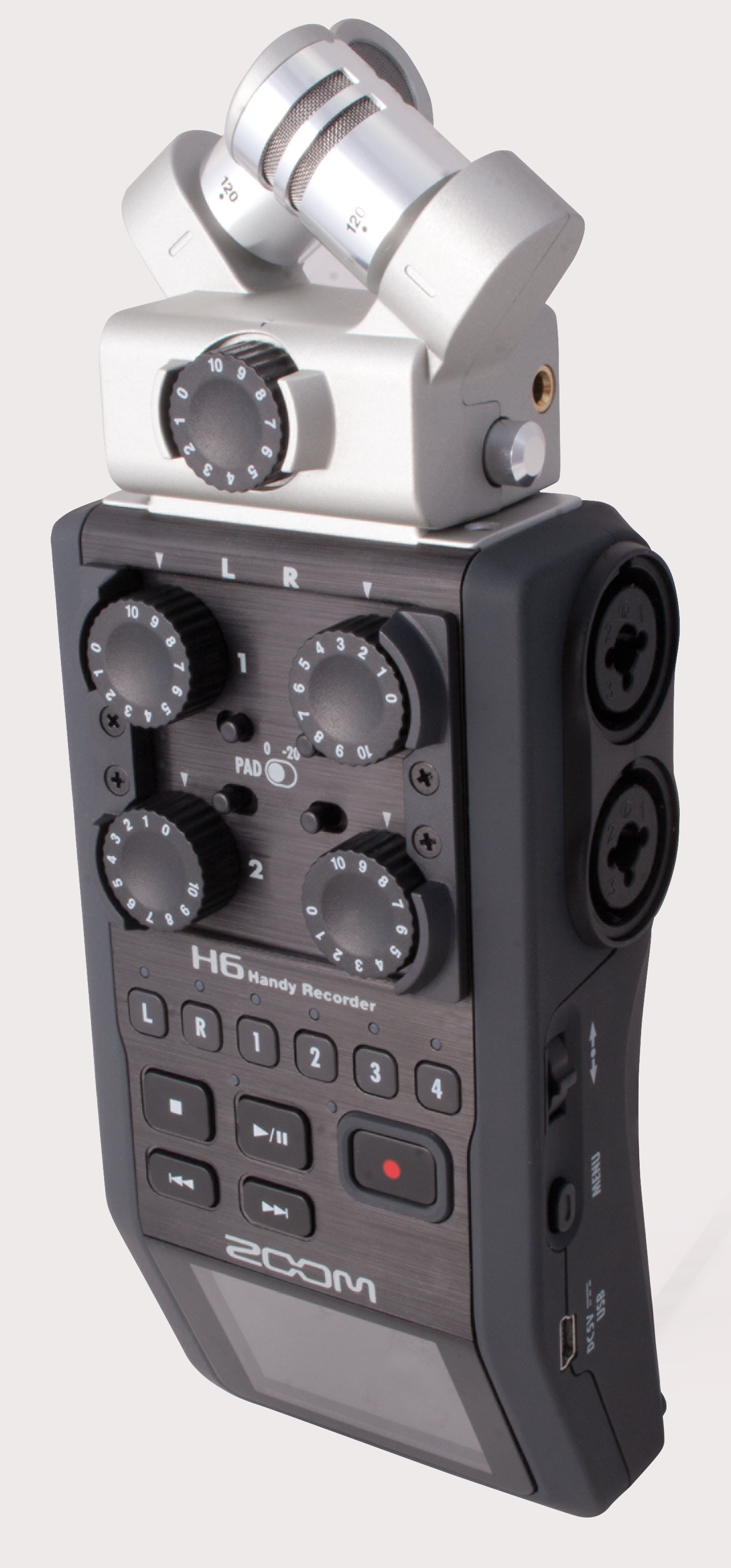 The Zoom audio recorders have become synonymous with quality field audio capture, and the H6 is as good as it gets. With the ability to record four microphones, and the possibility of expanding to six, you can see how this field recorder is an all-pro. The H6 has capsules that can change from a mid-side mic to X/Y stereo mic or you can hook up to your pro XLR mics. The batteries can run at least 20 hours and you can load up to a 128GB card, using either SD, SDHC and SDXC. All channels can be set at different levels, so a soft spoken interview subject can be heard easily and a boisterous interviewer won't over power the scene. This is no simple audio recorder. You can add effects, limiting and compression to any channel on the H6, and the pro options allow you to select a sample rate that suit your needs best. The best feature about the H6? A pre-record mode that's always on, so if the action begins moments before you're ready, you have a buffer of two seconds before you hit record. Stereo mic, up to six inputs, and professional settings make the Zoom H6 audio recorder Videomaker's Best Audio Recorder of the year. Read the full Zoom H6 Audio Recorder review.
BEST Field Monitor
SmallHD DP7-PRO HB-SX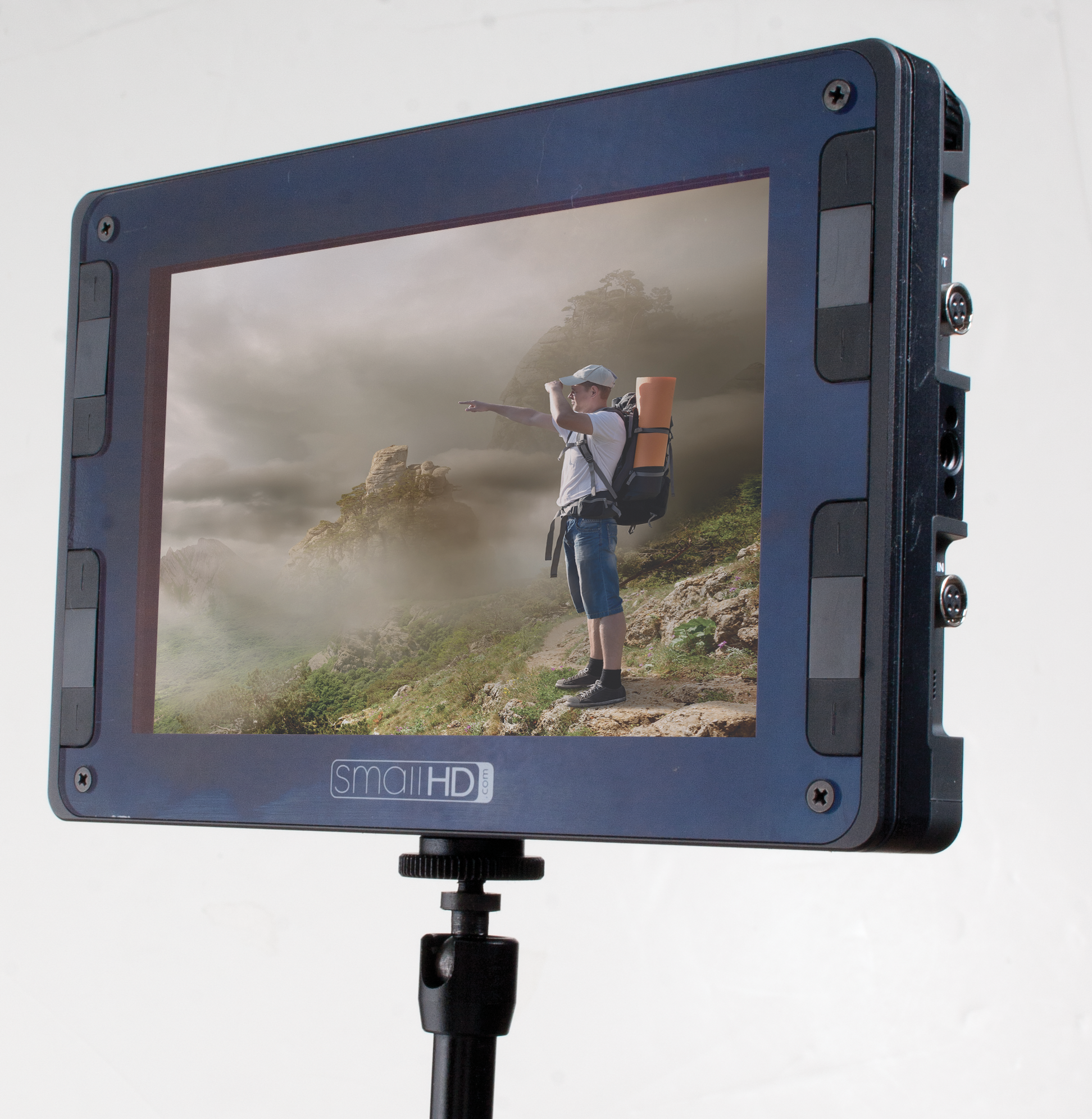 The SmallHD DP7-PRO HB-SX field monitor makes outdoor shooting easy. On the whole, it is a simple product with all options available within a couple clicks. Take the large display, and the eight buttons on the front provide access to as many features. The dual scroll wheels on the top corners keep things intuitive. The secure inputs and outputs are recessed on the borders. With 1,500 nit (other monitors are fortunate to provide even 400 nit), the screen gets truly bright, and the button to dial down or up the brightness is customizable along with every other feature. The features are extensive, yet easy to navigate, and the accuracy is ultimately what makes this monitor suitable for nearly any professional. Read more on the SmallHD DP7-PRO HB-SX field monitor.
BEST Light
KinoFlo Celeb 200 DMX LED [W/C 142]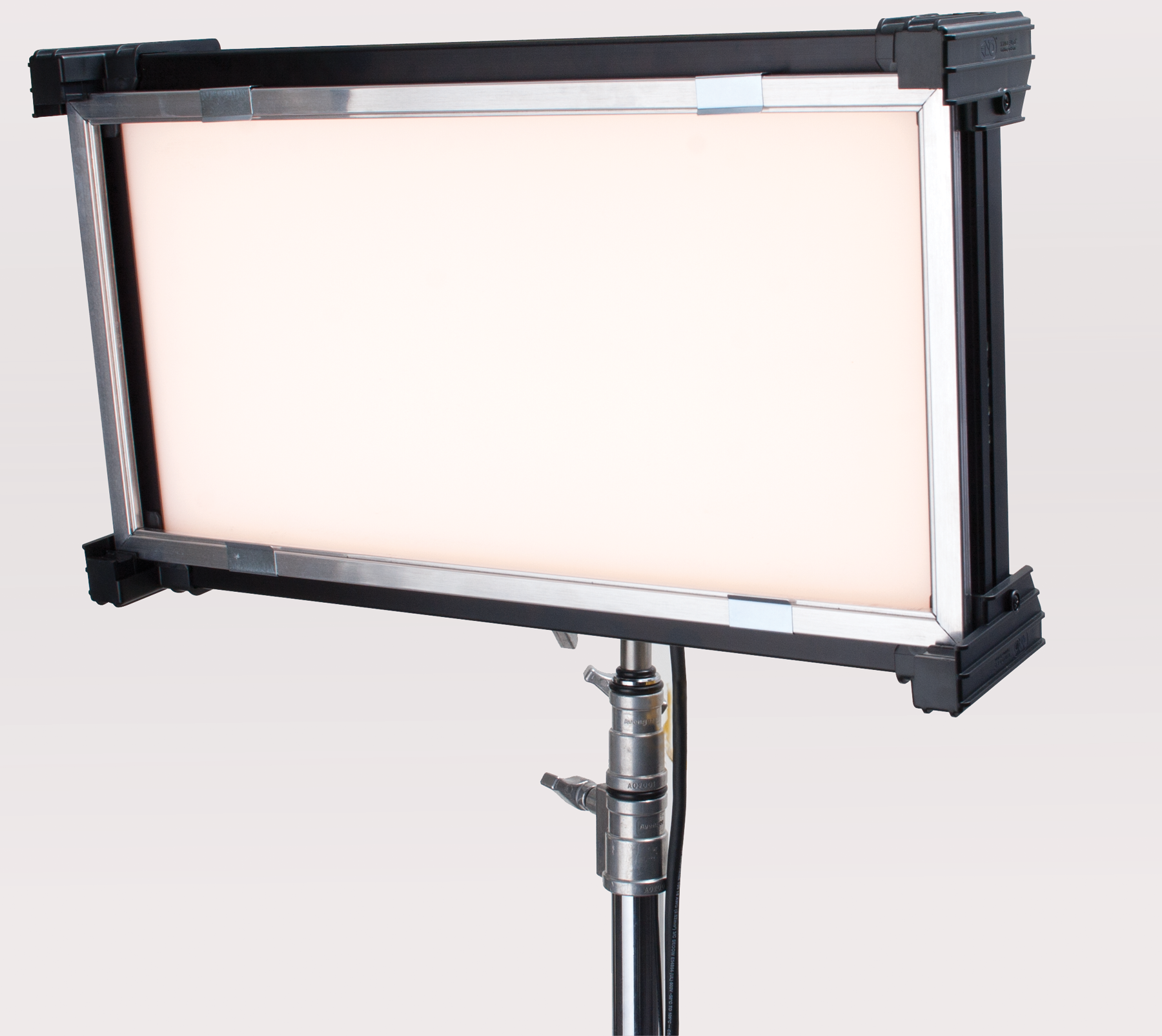 The Kino Flo Celeb 200 DMX LED is a perfect culmination of technology and functionality that leaves it's tungsten predecessors in the dust. With a huge wash of soft light and beautiful color rendition, any video producer would feel lucky to have this light in their arsenal. Kino Flo cut no corners with full dimming capability (with no color shift), adjustable color temperature from 2700-5500K, and a ball and socket center mount with locking handle for full 360 degree orientation. At home in the studio or in the field, you can run it with the included power cord, or off battery for up to two hours. The finishing touches of an integrated gel frame, honeycomb louvre, and DMX512 control make this a light that covers all the bases in style. Read our review of the Kino Flo Celeb 200 DMX LED light.
BEST Light Kit
Lowel Blender 3-Light Kit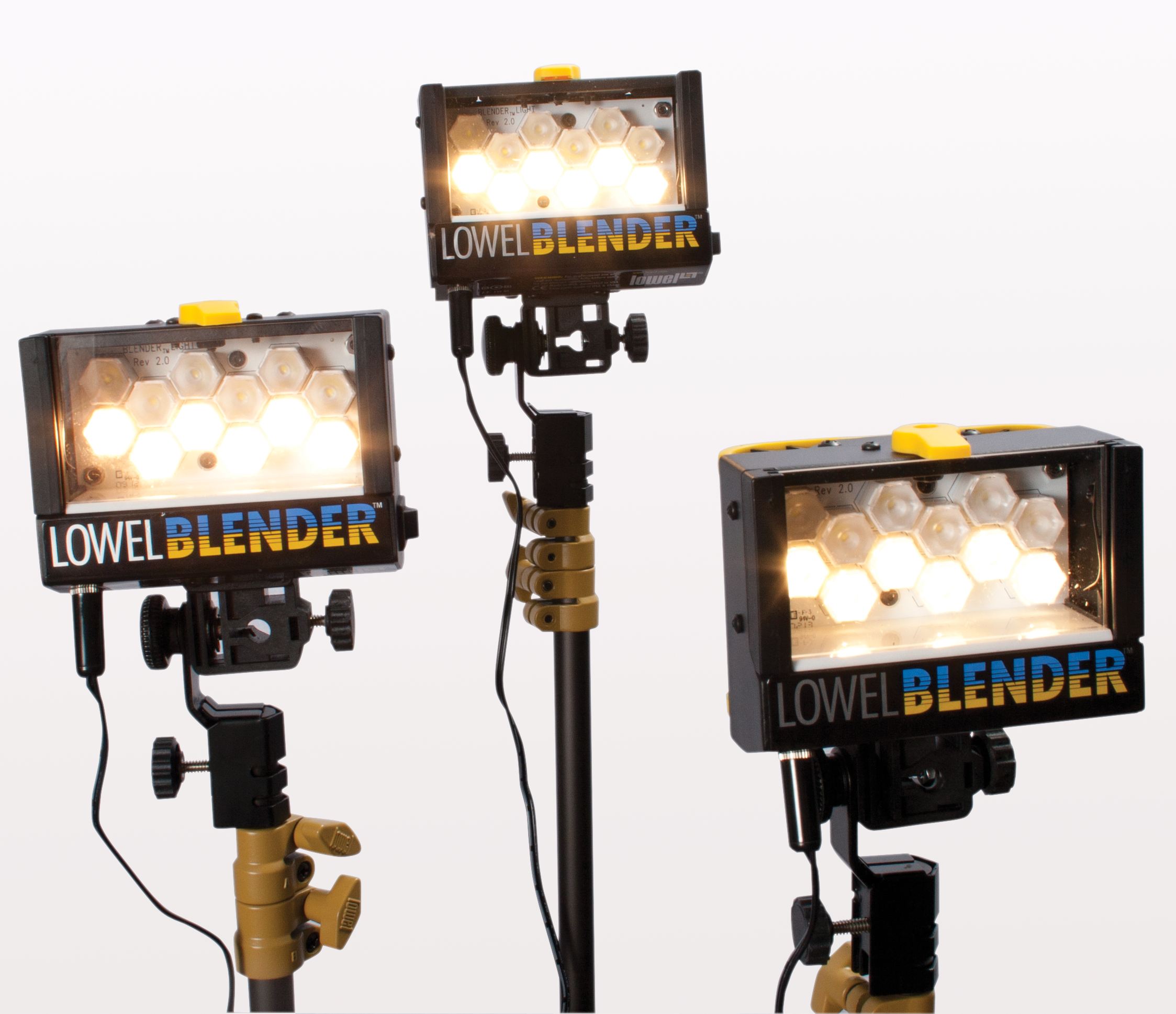 Lowel Blender 3-Light LED Kit is truly a kit that can up your production capabilities. If you were fortunate enough to try the Blender on it's own, you're likely to know how versatile it is. Of course, with the kit, Lowel put three Blenders together, and the case is a great fit. The precise manufacturing is most evident when you see the honeycomb designed lamps, and how they aren't actually in contact with one another. Controlling light is truly easier with three dual color, dimmable lights, so to neatly pack together stands, diffusers and more, makes for one kit that we see ourselves quickly reaching for before a shoot. Read our review of the Lowel Blender 3-Light Kit.
BEST Advanced Support
Redrock Micro One Man Crew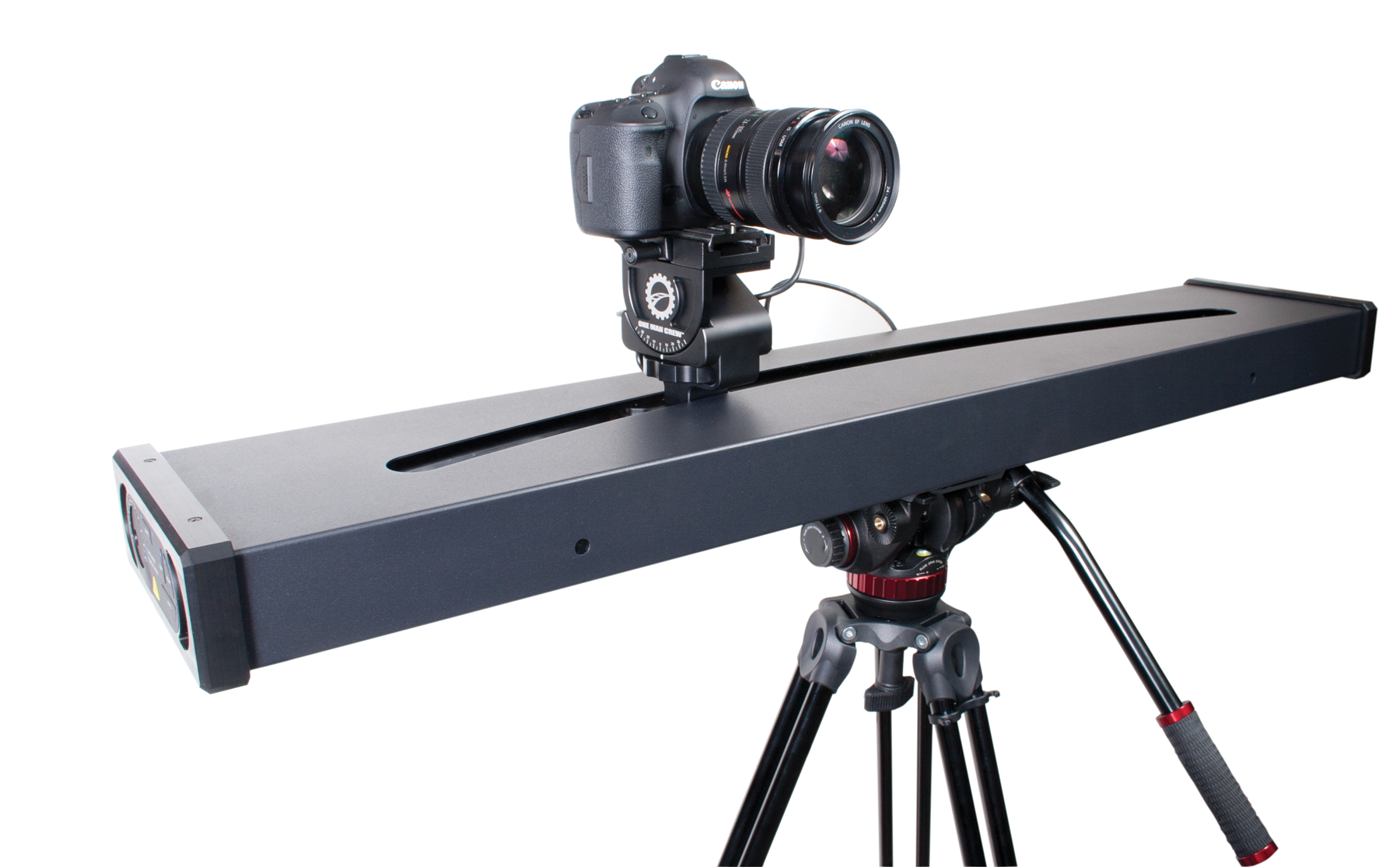 The Redrock Micro One Man Crew is a solo producers dream. By definition it's a motorized parabolic slider. The parabolic motion keeps the subject in focus, while the adjustable speed motor helps deliver smooth, consistent movement that keeps your subject centered. With intuitive controls, and an easy to use laser focusing system, you can literally set up the shot, hit record, and step in front of the camera without the need for another operator. Throw in the ability for ultra slow movement for stunning time-lapse shots, and you've got a unique piece of gear aimed at helping small crews deliver big shots. Read our review of the Redrock Micro One Man Crew slider and watch our Product Spotlight bonus video test.
BEST Tripod
Davis & Sanford ProElite Series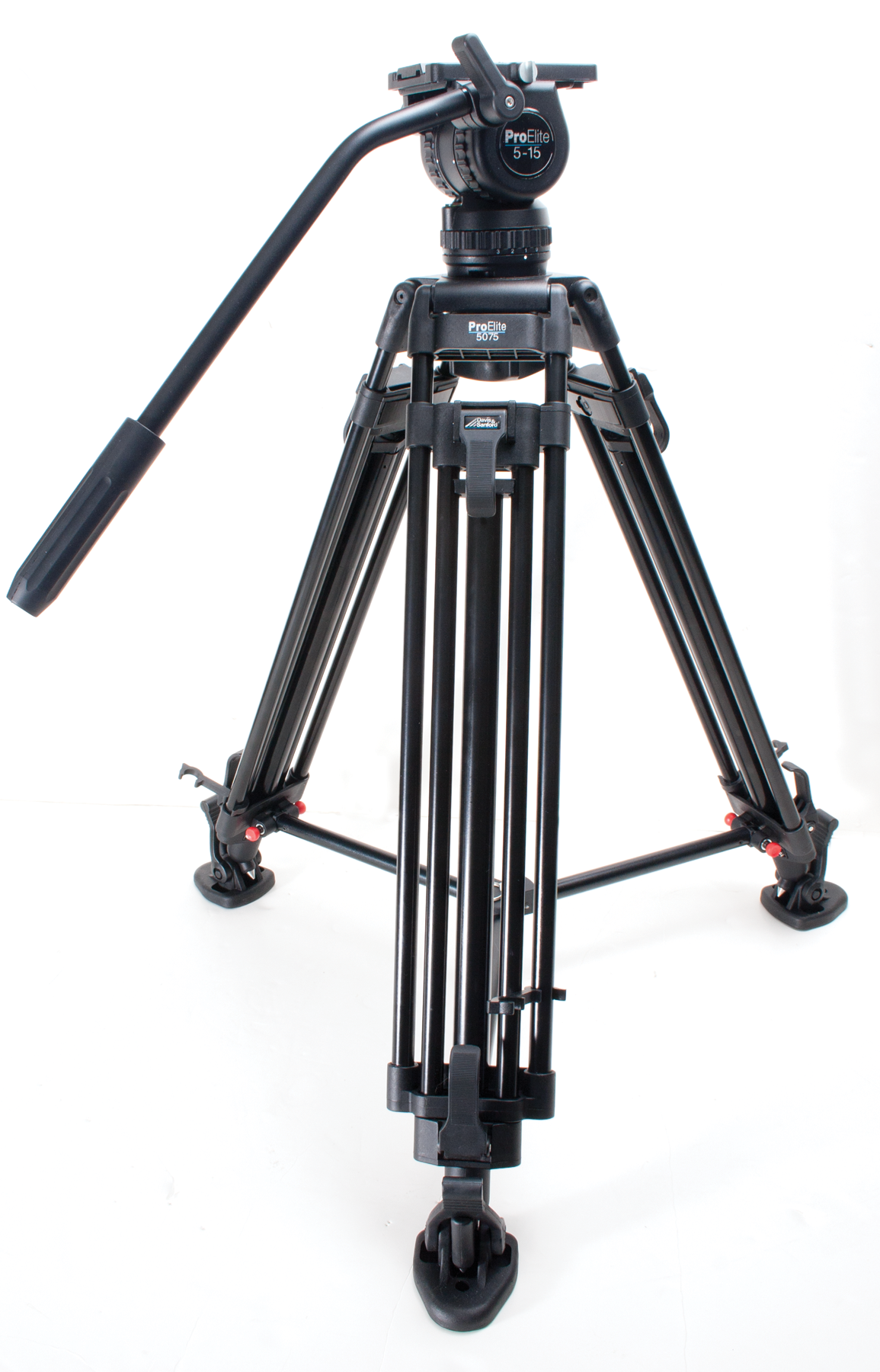 Cameras enjoy the company of the Davis and Sanford Pro Elite 5075-15 tripod, how so? It seems pretty evident when cameras simply love to stay close or never leave the tripod. It really is a sturdy option for cameras as heavy as 15lb. The fasteners for each stage of the crutch style legs are secure, yet easy to unlatch and make for quick setup from place to place. While we set the counterbalance to zero in many instances, there are five levels for it. The 75mm head is solid and smooth with four levels of drag for pan and tilt. The fluid head and size of the legs made this an easy selection for our largest and toughest setups. Read our review on the Davis & Sanford ProElite Series tripod.
BEST Workstation
HP Zbook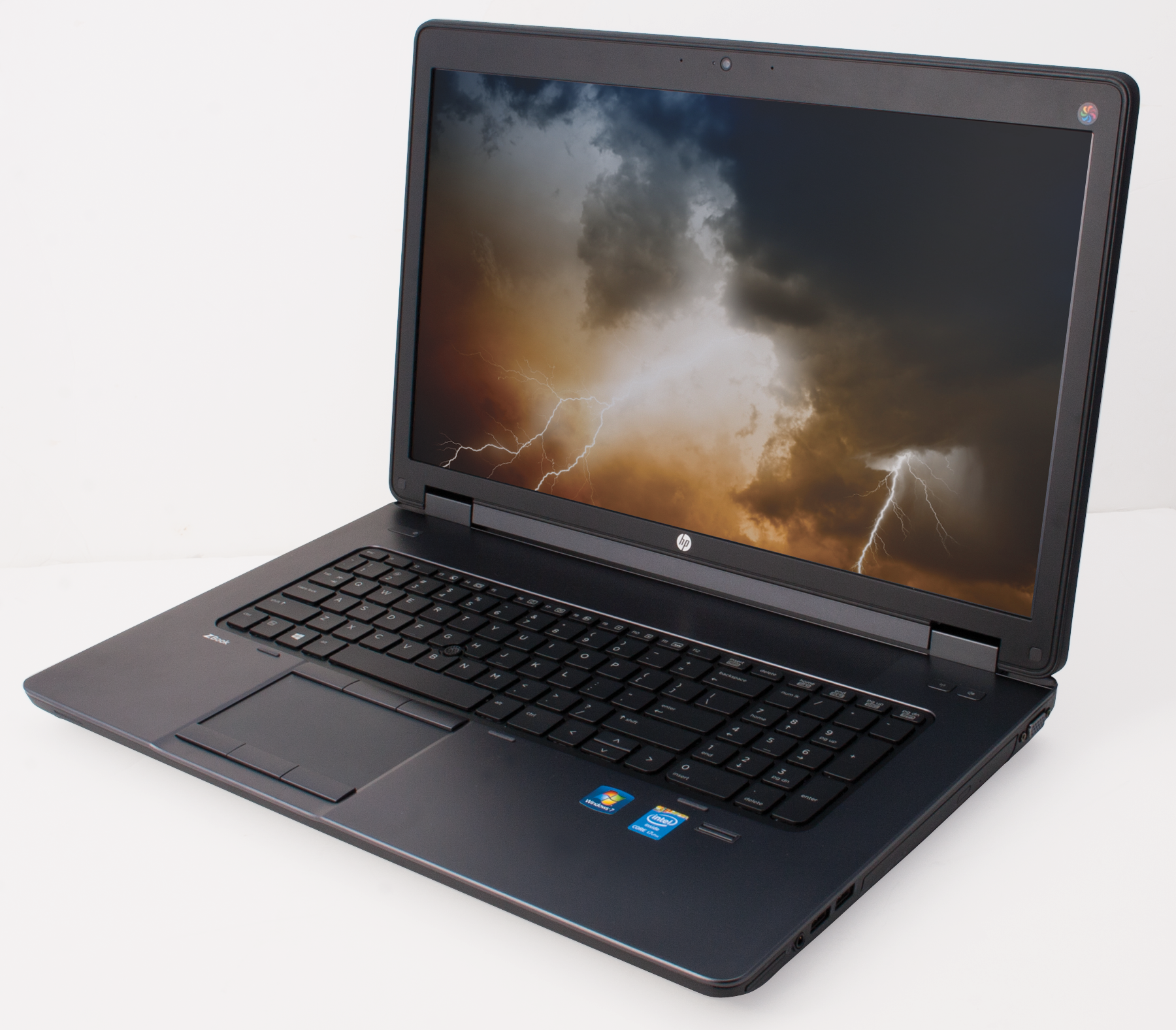 HP went all in on mobile workstations, with three options for video professionals who need a system that packs a powerful punch. The ZBook 14, 15, and 17 feature 4th Generation Intel Haswell dual- and quad-core processor options, and next-generation graphics technologies from NVIDIA and AMD. The ZBook 15 and 17 both feature a Thunderbolt port, allowing for blazing fast connections to large external drives and devices. This will give you the ability to use PCI Express peripherals which can be mounted on an external chassis. The ZBook 14 is "the world's first workstation Ultrabook" for those who need a balance between extreme portability and power. The Zbook 14 comes in at 3.6lb. and .8 inches thick. The HP ZBook Mobile Workstations all feature innovative tool-free chassis for easy upgrades and serviceability. Read our post about the HP Zbooks.
BEST Storage Device
LaCie 5big Thunderbolt RAID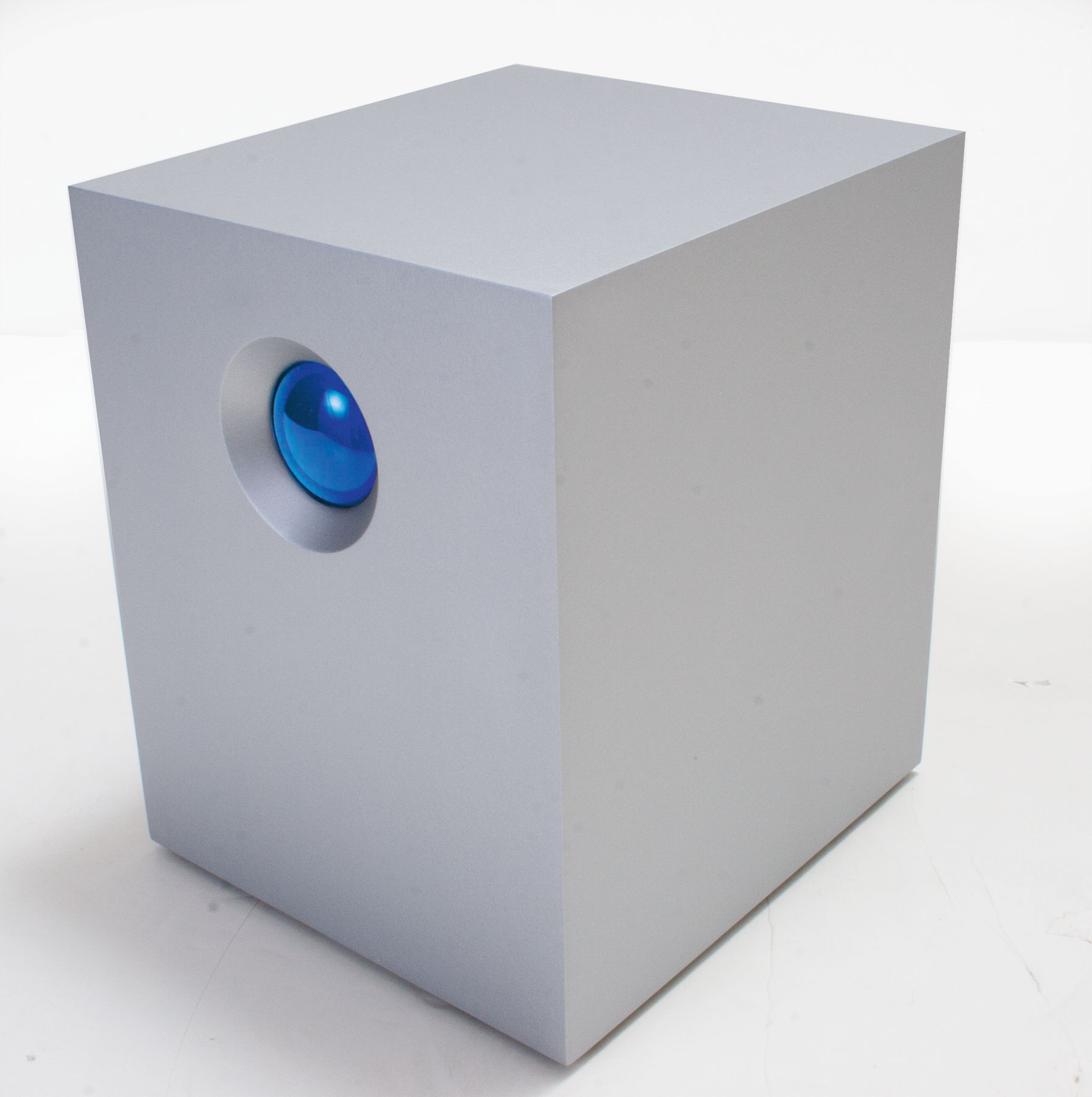 Storage devices are a dime a dozen, but few seem quite as tailor-made for the video producer as Lacie's 5big Thunderbolt RAID. This monster of a RAID enclosure includes everything a Mac-based video editor would want: speed, security, huge capacity, and an awesome big blue light. OK, maybe you're not as interested in that last part, but regardless, the 5Big Thunderbolt RAID is an amazing addition to any Mac-centric post-production setup. Read our review of the LaCie 5big Thunderbolt RAID.
BEST Mobile App
Vine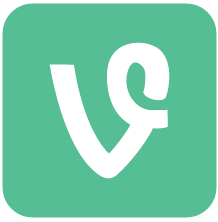 From golden hour apps and location search to timecode counters, model releases and clapboards, there are dozens of mobile apps for the video producer, so one might wonder why we picked Vine as our Best App for video producers. With only six seconds to tell a story, Vine encourages video producers to stop and think about how they're going to make their video. From concept to execution to upload, users have to plan how to shoot before hitting record, they have to time their shots well, and upload correctly, or start all over. There's no editing, it's Shoot to Show in its best form. Vine videos are also great teasers for people to find your full video online and that's a good thing, which is why we selected Vine as our Best Mobile App for video production this year. See our Vine feature posts: Six Tips for Making a Vine Video and Top Ten Best Vine Videos.
Videomaker Editor's Choice Awards
The Editor's Choice winners are products that our editors would want to add to their arsenal, if they had any product that has passed through our doors to choose from. Congratulations to the winners.
Blackmagic Design Pocket Cinema Camera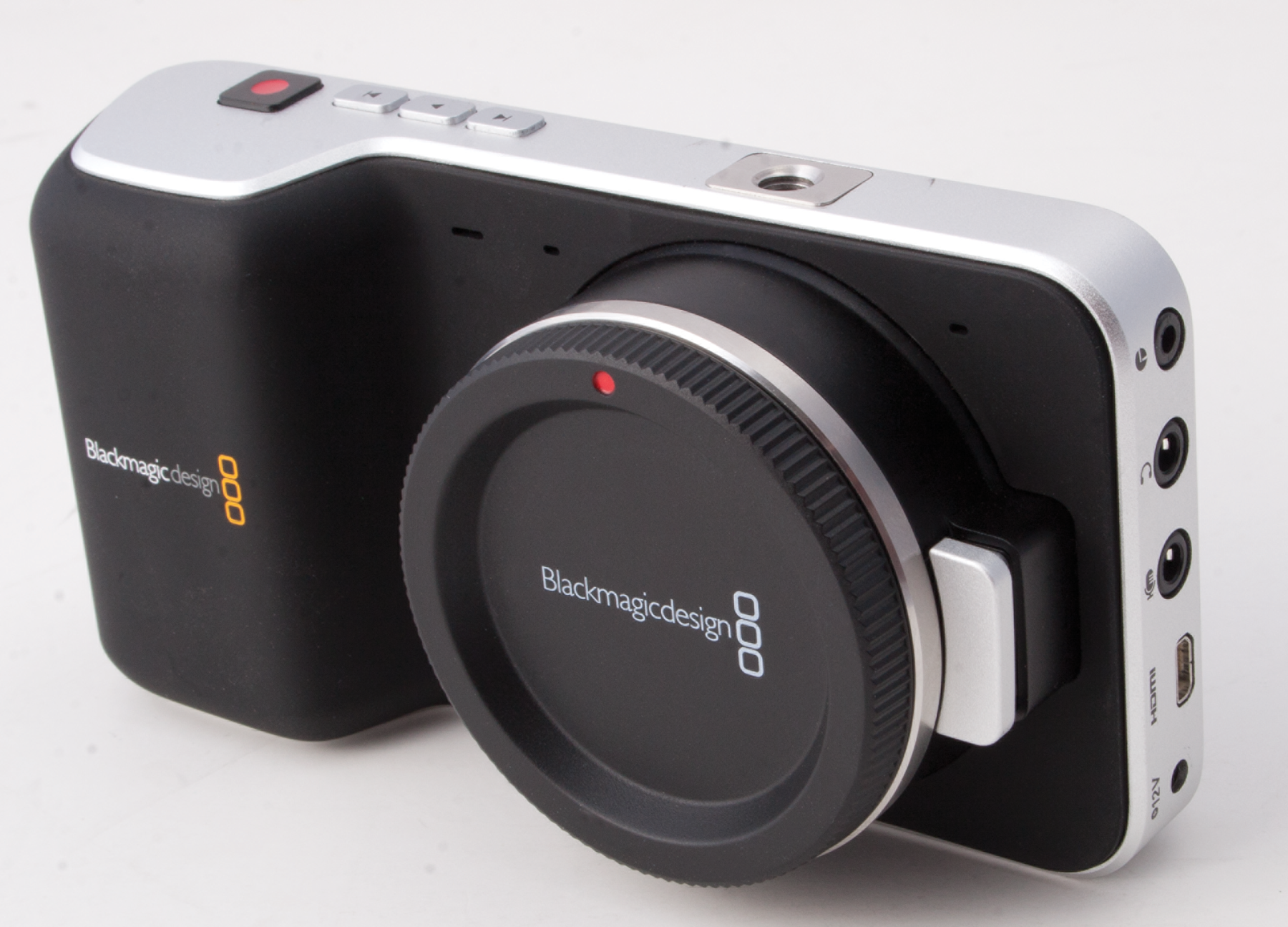 The Blackmagic Pocket Cinema Camera strikes an impressive balance of high-end features we all want, at a price we can all dream to afford. Coming in just under the $1,000 mark, this camera gives you the ability to shoot stunning footage that rivals cameras that cost three times as much in a form factor that literally fits in your pocket (okay, maybe not with a nice lens on it). With an active Micro Four Thirds lens mount, Super 16 size sensor, and full 1080p video utilizing the ProRes 422 codec, this camera can sit comfortably out of the shadow of cameras four times its size. Read our review of the Blackmagic Design Pocket Cinema Camera.
edelkrone SliderPLUS v2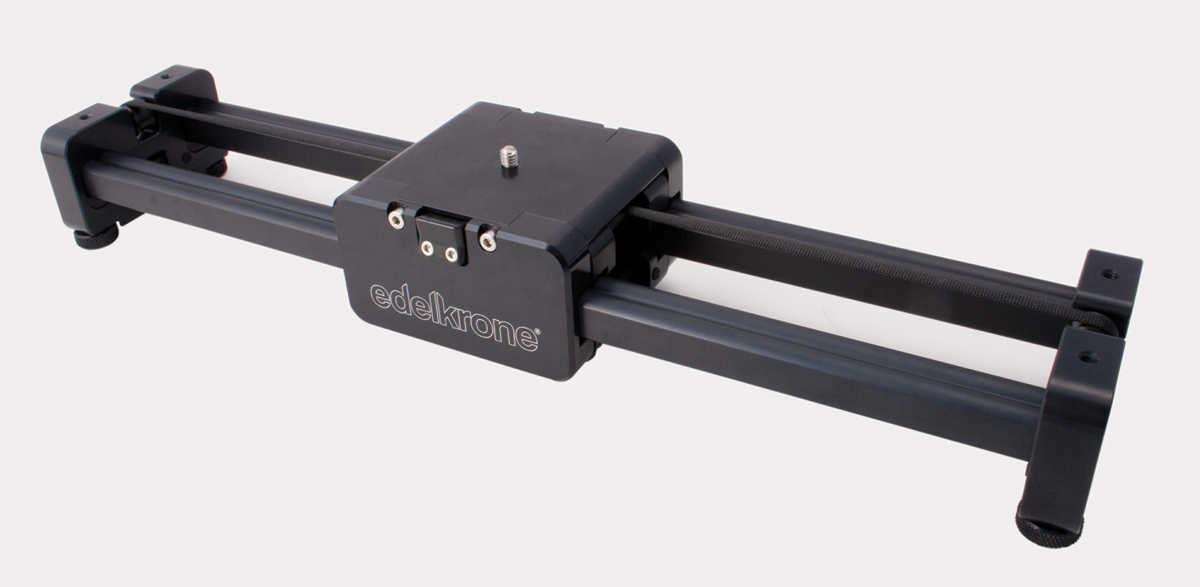 If you need to pack light and are always on the go, the Slider Plus v2 is an amazing tool for any video producer. It's an extremely compact slider with a travel distance nearly twice its length. It achieves this by providing a pulley-like system that makes the slider track's rails slide along the tripod mounting point while the camera mounting point slides along the rails in the opposite direction. It's a piece of gear that needs to be seen in action to really appreciate. Starting at the price of $500, edelkrone's Slider Plus v2 deservedly earns an Editor's Choice award. Read our edelkrone SliderPLUS v2 review.
Sony HDR-PJ790V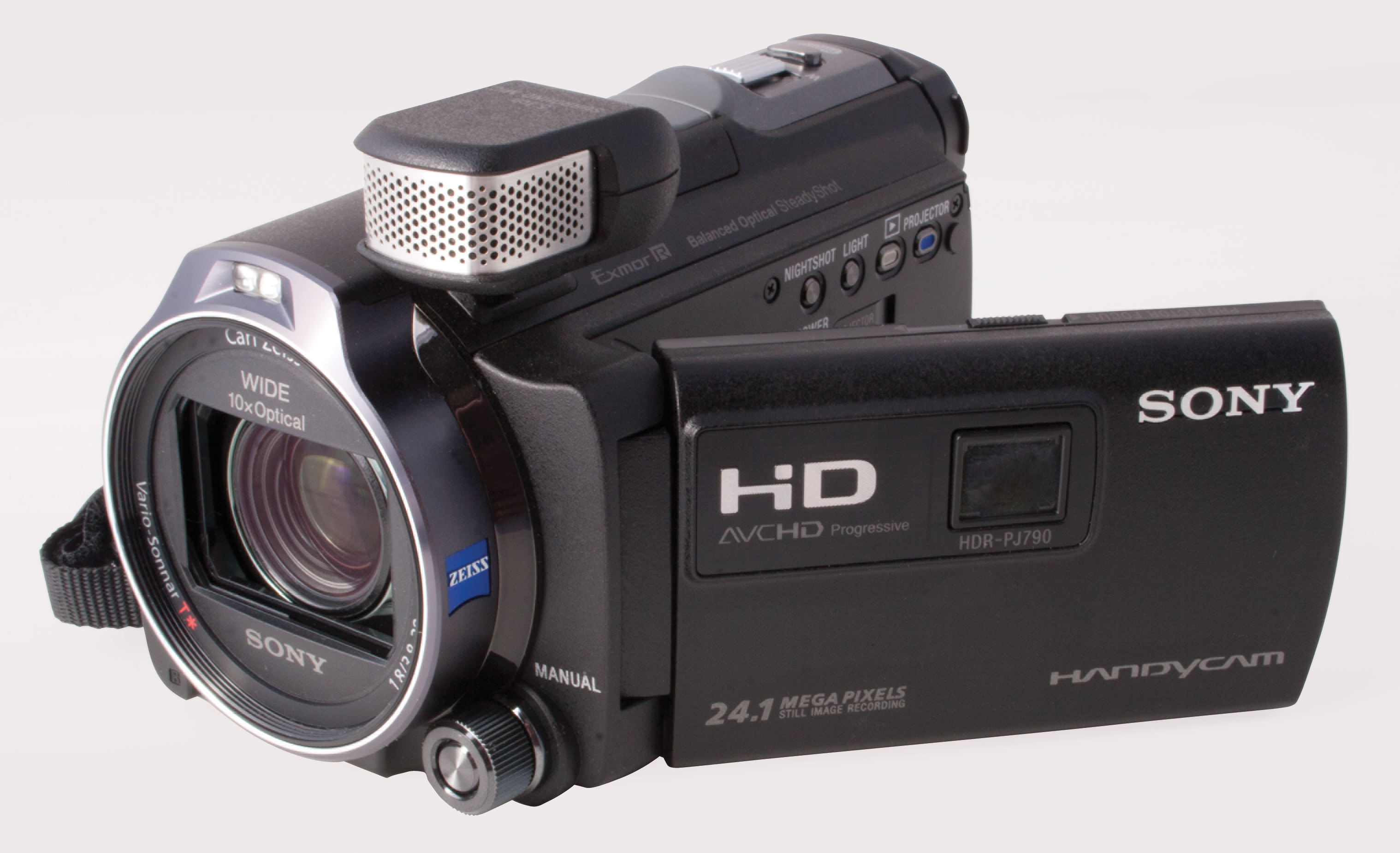 Sony's HDR-PJ790V is among the top of their consumer line, but putting it to professional use is hardly a stretch. Most projects won't require a projector or 96GB of memory, so for those options, there are more cost efficient models, but when it comes to getting a lot of capability, the PJ790 has it where it counts. The solid image quality is backed up by the Balanced Optical SteadyShot and decent audio options. Your friends and onlookers will appreciate the projector the most, as the immediacy of being able to review footage with the PJ790 is unlike any other camera, making it deserving of one of our Editors' Choice awards. Read our review of the Sony HDR-PJ790V.
Sony DSC-QX100 Lens Camera for Your Smartphone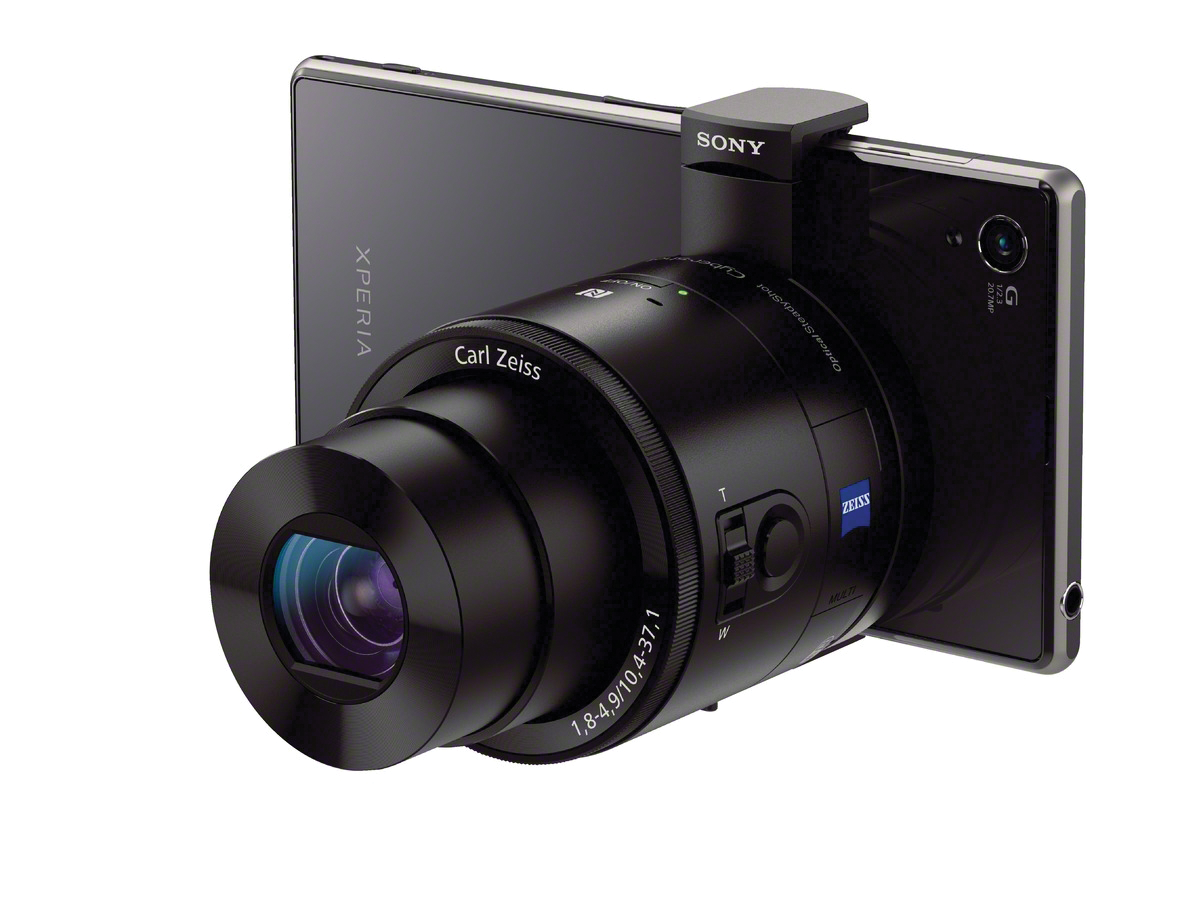 Smartphones have matured from communication devices to full-fledged powerful still and video cameras. They have some amazing processing power, and some can now shoot 4k footage. (forget there's no way to view it yet, these are for early adopters!) However, the only things these smartphones lack to be on a professional level is audio recording and a quality lens. Enter Sony's QX100 lens-style camera. That's right. It looks like a lens, but it's a camera. It's also a quality image sensor that shares the images you're shooting directly to your smartphone or tablet via Wi-Fi. You can attach it to the phone, or shoot with it by itself, and use your phone as a monitor. The QX100 features a 20 megapixel Exmor R CMOS sensor with 1440×1080 shot at 30p. It boasts a 1-inch sensor and f/1.8-f/4.9 Carl Zeiss lens and you toggle shutter and zoom via your phone. Once you're done with your shot, slip the QX100 in your pocket and you've got a ubiquitous phone in your hand again. As we often say, the best camera is the one you have, and for truly democratizing video for all, through the "always available" smartphone, the Sony DSC-QX100 Lens Camera is pretty revolutionary; there's nothing like it on the market, and so is a great candidate for the Videomaker Editor's Choice Award. Read our post about the Sony QX100.
After covering the video production industry for nearly 30 years, Videomaker has seen it all, and has always stayed on top of the industry changes. Our core mission has always been to democratize the process of making video, so that anyone who wants to, layman and video producer alike, can use video to tell his or her story well. We believe the information, technology and means have finally caught up with our lofty goal, and we're excited to see what the future will bring.
– The Editors
Sidebar
Best Products Award Criterion
For a product to qualify for our Best Products of the year, it must have passed through the Videomaker headquarters in 2013 for examination by our editors. From there, we judged products based on the following seven criteria:
1. Empowerment: How effective the product is at helping videographers be more effective at video production.
2. Ease of Operation: How user-friendly it is.
3. Affordability: The product must provide a good value for the price.
4. Quality: It must be put together well, durable and show excellence in its category.
5. Innovation: It should have some inventive or original features.
6. Dependability: It needs to be able to endure the rigors of active video production.
7. Performance: It must work consistently and effectively.
Sidebar
Disclaimer: This Year Defined
Due to advanced publishing deadlines, we are unable to consider products that were received in the Videomaker headquarters after October 31, 2013. So the "2013 Best Products of the Year" implies products received from October 31, 2012 to October 31, 2013, thus a full year, but not a typical calendar year. Many fine products came in after that time, and will be candidates for the "2014 Best Products of the Year". Similarly, you'll see products that appeared in some late 2012 editions that qualify for consideration this year, due to the date they were received by Videomaker. This is also not a completely comprehensive list, as it includes only products that passed through the doors at Videomaker. There are many fine products on the market that we didn't review, so our ethical standards won't allow us to award them honors if we haven't had any chance to look the product over, test it and give it some use time.