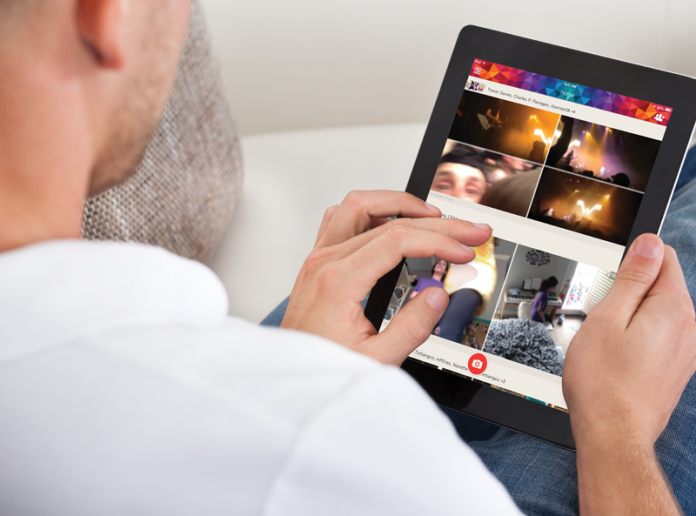 Are you working on a 30 second commercial spot where you want input from the ad agency and the client? What's the quickest way to share files for a short film where you're outsourcing titles, music and a few effects? What is the the easiest way to get input and feedback from the whole bridal party on a 30 minute wedding video before you burn the DVDs? Are you trying to coordinate collaboration between multiple VFX vendors for a feature shot on 4K to insure that your VFX shots match?
While cloud collaboration and computer technology is making it easier for us to collaborate and edit on the go, not all projects are a good match for this solution. It's important to determine your workflow, your needs, your project and system demands to determine if web editing and cloud collaboration is right for you.
Software
There are mobile software packages for any type of project that will allow you to edit and finish your videos away from your desktop. Even if you're working on a feature film shot in 4K, there are mobile solutions for your post-production workflow. Most video editing software can run on a compatible laptop; it just needs to be powerful. It may not be practical for you to upload and store all your media on the cloud; however, storing project files on the cloud is a great option for those doing collaboration particularly when creative partners are on opposite sides of the globe. Additionally, there are tools to help with your workflow and your collaboration with others from anywhere that has a good internet connection.
Adobe's video software is some of the most powerful around, and it's now only available through a cloud subscription service. Their software, including favorites like Premiere Pro, After Effects and Photoshop, will run on a mid range to high end laptop with a 64bit OS (PC or Mac) making it mobile friendly. Their current subscription model includes everything within the Adobe library. While Adobe does have some companion apps that work on tablets and phones, any heavy photo editing and all video work has to be done on Windows 7/8 or Mac OSX.
Determine your workflow, your needs, your project and system demands to determine if web editing and cloud collaboration is right for you.
It's important to note that Adobe just recently announced a $9.99 plan that includes Photoshop and Lightroom, as well as their mobile apps for iPad and iPhone. This is great news for still photographers and graphic designers who can really make the most of the current technology in a mobile setting.
For editing video, Adobe Creative Cloud lacks the option to edit via a web browser.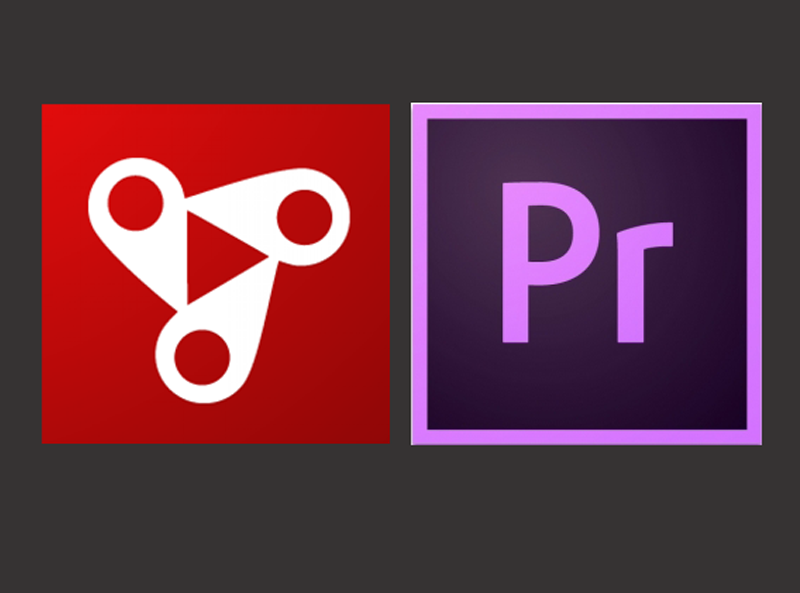 All of your media must be stored locally with your computer although Premiere Pro CC now has the ability to automatically back up project files to the Adobe Creative Cloud. Adobe does have a service called Anywhere that makes it possible to edit video footage from a remote location, but the service is currently only offered to enterprise-size businesses due to the massive hardware investment that makes it too expensive for smaller companies.
In addition to Media Composer, which can run on a laptop (PC or Mac) and supports HD and 4K (with a powerful enough system), Avid also offers Media Composer | Cloud, which does have the ability to edit video stored on a server from a remote location. It's a costly solution since Media Composer | Cloud requires a dedicated Avid media server in addition to licensing for both Media Composer and Media Composer | Cloud for each remote user.
Sony Ci
Sony Media Services is offering a cloud based video collaboration service called Sony Ci.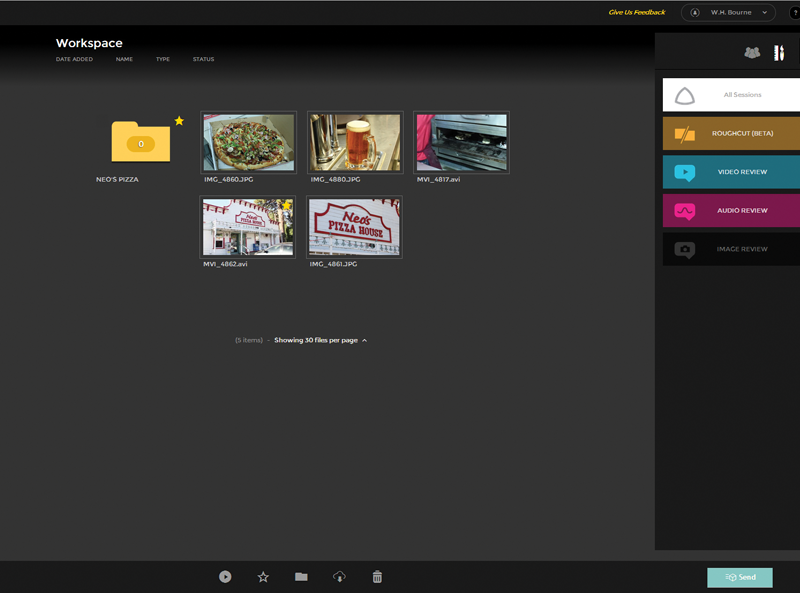 Ci is designed for video professionals working in groups small to large. It allows users to upload videos that can be viewed, edited, annotated and even drawn on with a pen tool by the members of the group. People outside the work group can be sent links to edited videos, and an EDL (edit decision list) can be exported for the finished cuts. Ci can work with a variety of codecs and resolutions including UHDTV (4K).
All of your uploaded video files are secured with 256-bit encryption in Sony Ci. There are multiple service plans available including a service plan with 25GB of storage that is $10 per month for an individual user and $25 per month for a group sharing the storage and services. Though Ci does use proxies of the originally uploaded footage, it does have the flexibility of working on Webkit based browsers like Safari and Chrome which means you should be able to use the service from any device with a compatible browser.
Web Based Editing
YouTube was one of the first to offer fully web-based editing a few years ago. The YouTube editor allows you to trim, split and combine video clips in a simple to use, responsive interface. You can choose from any video clips you have uploaded and make adjustments to audio level, contrast, brightness and even stabilize videos. One of the most useful features is the text tool that allows you to add basic titles to an individual clip. This is a great feature for anyone looking to quickly upload a video, make some simple cuts, add a title and publish to YouTube from out in the field. You can find the editor at youtube.com/editor.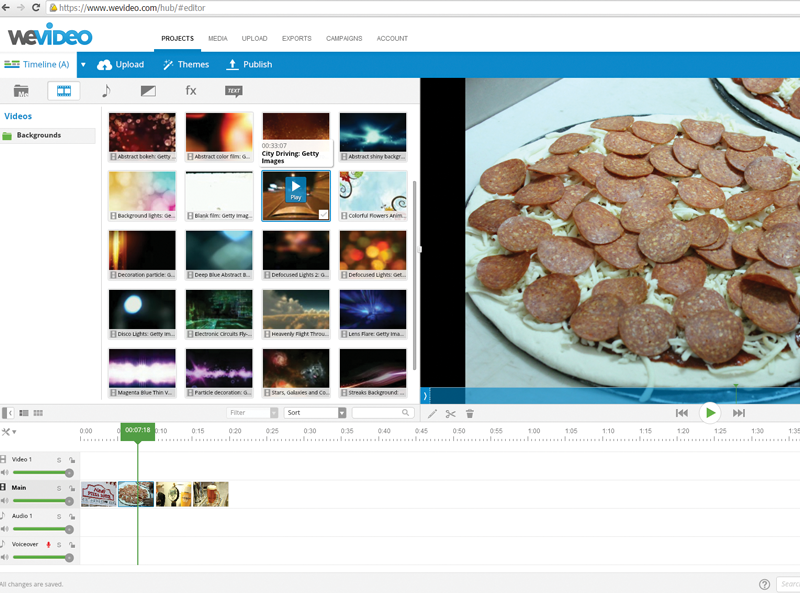 WeVideo is a full web-based editor that offers plans starting with a free account and range through educational and business solutions. While the editor doesn't have all the options of traditional professional video editing software, it does have a strong feature set. WeVideo also offers the ease of group collaboration on projects in that all files are stored with the cloud account. Because it's web based, WeVideo can run from almost any web browser and has dedicated Android and iOS apps as well.
Smartphone and Tablet Editing
There are some Windows 8 tablets and convertibles that are powerful enough to run full featured video editing software. If you are trying to use a mobile device running iOS, Android or Windows phone to edit video, the current apps available don't have the same capabilities that are found in typical video editing software like multi-track editing as well as a wide range of codec support and professional effects; however, if you're looking for basic editing capabilities and cloud collaboration there are a few options available.
Android
There are a multitude of apps available to edit video on Android devices, but many suffer from performance and compatibility issues. VidTrim offers basic editing functionality, but its tools are very limited. KineMaster Pro has a larger feature set, but the list of compatible devices is limited.
iOS
iOS also has many apps for video editing. The majority of them are very simplistic, but there are a few standouts. Pinnacle Studio has apps for the iPad and iPhone. They offer more advanced features like multi-track audio editing. The iPad app has support for several cloud storage services. iMovie for iOS has much of the same functionality as the OSX version. It has the ability to upload directly to Vimeo, YouTube and Facebook as well as Airplay support.
Multi-platform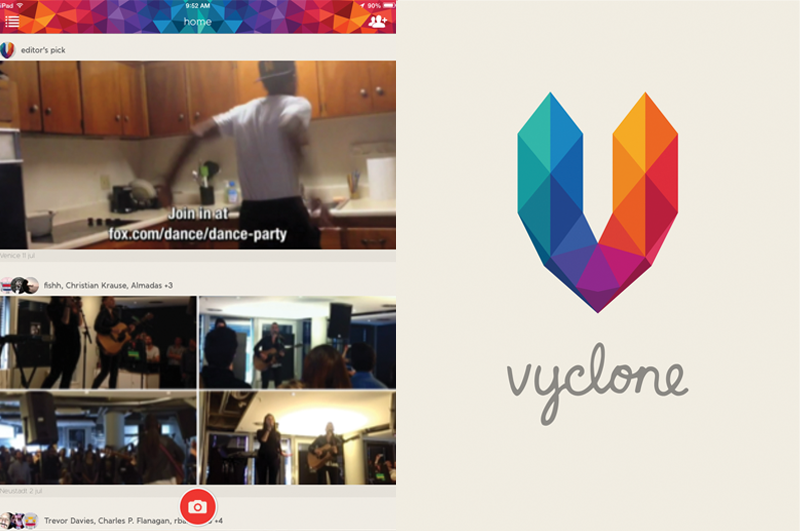 Vyclone is an interesting app for capturing, editing and sharing video. It allows you to shoot with different cameras on mobile devices at the same time, and the video is stored and synced in the cloud. A finished cut is automatically produced from your multi-camera shoot, which you can re-edit and share on the web. While Vyclone's multi-platform support (iOS, Android and WP8) and multi-camera capability is appealing, the lack of basic functionality like color correction and text overlays makes the usefulness of the app limited. Hopefully, Vyclone will expand its feature set and other apps like it will emerge with pro video editing and extensive cloud collaboration features.
Hardware
There's an ever-growing choice of mobile hardware available to help with your editing and post needs. It's a good idea to check the system requirements of any software that you want to run to ensure the hardware you are considering is compatible.
Tablets and Smartphones
If you're looking to edit video on a mobile device, remember that the more ram and the more processor power your device has, the faster your videos will render. Just like computers, an underpowered device can really slow down your workflow. If you're looking for the power of a desktop in a tablet, then you want to look at tablets running Windows 8. The Microsoft Surface Pro 3 runs Windows 8.1 and with its 512GB SSD and the ability to attach additional storage via USB 3, it's a powerful video editing tool with the portability of a tablet.
Laptops
It used to be that if you had a laptop that could edit HD and had a 1920X1080 screen resolution, then you were stuck with a monstrously large laptop that weighed a ton. Luckily, things have changed.
The 15" Dell M2800 portable workstation is a far cry from the high end laptops of just a few years ago. The M2800 has a base price of $1,199 equipped with 8GB of system ram and an AMD FirePro graphics card with 2GB of ram.
If it's a portable powerhouse you need, then the HP Zbook 17 might be a good solution for you. With a Thunderbolt port, NVIDIA Quadro graphics with upwards of 8GB of ram, an Intel i7 processor and an option of 32GB of ram, the Zbook 17 is ready for the heaviest of mobile workloads.
For mobile editing in Final Cut Pro or iMovie, you'll need a MacBook. With the MacBook Air starting at $899 and the 15" MacBook Pro with NVIDA graphics starting at $2,599, MacBooks are fairly competitively priced with comparable PCs.
Shoot, Edit and Upload in Camera
Are you looking for a fast way to do simple edits and upload your videos? The Samsung Galaxy NX is a camera that runs Android and has built in Wi-Fi and 4G. With it you can shoot your video footage, edit with an app, and upload to the web all within the camera.
Many video professionals are utilizing cloud storage like Dropbox or Google Drive to store and share scripts, schedules and project files. For digital media files, sneakernet (that's where media files are physically shipped on a hard drive or other media) is still often the transfer method of choice. This type of system allows people working on the same project with the same software to simply share project files to keep up with each others work since everyone has the same video source footage. While prices continue to drop, cloud storage of raw footage for video production is still prohibitively expensive for anything but the smallest of projects.
The Data Bottleneck
If you shot four hours of video footage in a day, and that video was shot at 25Mbs, and you have an internet connection that will allow you to upload at 25Mbs and a server that can match that upload speed, it will take four hours to upload your footage. If you can only upload at 5Mbs than it will take 20 hours to upload your four hours of footage from that day's shoot. Additionally, the server may have to produce proxies for you to edit which will take more time. A fast enough data connection to upload that footage and download a finished video can be unaffordable or even unavailable depending upon where you work. It's easy to see that internet connection speeds can make cloud video editing impractical for projects with long run times; however, cloud collaboration can still provide solutions to help your work and allow you to share with others in a mobile environment.
Conclusion
As technology continues to improve, hardware and software solutions will make editing on the go easier. While bandwidth will continue to pose issues, hopefully, companies can help clients find workarounds for the Internet bottleneck. Cloud collaboration will continue to grow, and new creative ways to share and market ideas will develop. Security of data should be of concern to most and should be a question you consider when looking at any cloud solution. Finally, editing on the go means more work and no play, so remember to enjoy some pool or beach time and take in a sunset or two.
Sidebar
Mobile Monitors
Ever had the situation where you thought your video was pristine on the small screen only to see a boom pole in the top of the frame on a large monitor? Perhaps you've experienced the frustration of searching for editing features on the small, cramped screen of your laptop while yearning for a return to a two monitor desktop system? One of the challenges of mobile video editing with a laptop is that you never have enough space to spread out your editing interface. In the past, when you attached a monitor to a laptop, you needed to have a power outlet to plug into. Now, with monitors like the HP U160, you can run an extra monitor off the laptop's USB 3 port. The U160 is a 15.6" monitor that's powered by the USB 3 port, so extra batteries aren't needed. While the current portable USB 3 monitors don't really have the color response needed to use for color correction, they are very helpful in giving you more space to spread out your editing interface so you can see bins and effect panels while still having a nice sized window to preview your footage.
W. H. Bourne is an award-winning director whose recent documentary short, "I Need a Hero," screened at more than 40 festivals including International Play.