4K video is starting to make its presence well known in the world of video. With video games and televisions being made especially for 4K resolution, many video creators are wondering if it's worth the switch; and if it is worth the switch, what to expect.
We spoke with director and cinematographer of Digital Shakedown, Justin Kirchhoff. Kirchhoff was an early adopter of 4K video. He heard about the format when RED Digital Cinema first announced its RED ONE 4K camera back in 2006. Though many were initially skeptical of the format, Kirchhoff saw the value of investing in the format and has been working with 4K footage for five years.
Kirchhoff shared his experience with switching to 4K with us and offered the top six headaches he experienced when switching to a workflow with 4K footage. From selecting and purchasing a 4K camera to finding out if you need to upgrade or replace your computer, this issue should give you the knowledge you need to know to start your transition into 4K.
1. Camera Cost vs. Quality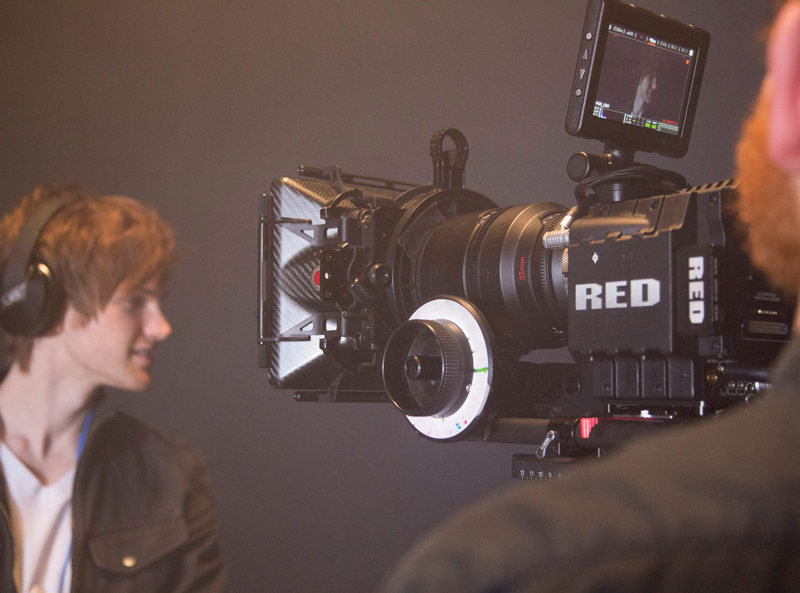 In 2008, RED ONE was the only 4K camera on the market, and it didn't come cheap. The camera was initially listed for $17,500 (camera body only) and Kirchhoff was one of the hundreds of filmmakers to pre-order. "I decided to put $1,000 down to get the RED camera, not knowing where I was going to get the rest of the money," he recalls.
But now that there are multiple 4K cameras on the market, knowing which camera to get can be difficult. Do you go for cost or quality? Kirchhoff says, "… it all depends on a person's budget. Sony and Panasonic all have these 4K cameras that are well under $10,000, which are still on the less expensive side of a 4K camera, and RED even has one with the RED Scarlet."
Once you know your price point, you then have to decide how you're going to work with the footage in post-production.
Knowing which camera to get can be difficult. Do you go for cost or quality?
"A lot of it is post-production now, and something that's become more important is color correction and color grading. You have post-production companies that just offer that service. They do not edit, they just color-correct." says Kirchhoff. The best way to have the freedom of color correcting your footage is to shoot RAW video files. Shooting RAW video allows you to fix a botched exposure and incorrect white balance. Since RAW video is non-destructive upon capture, the corrections aren't baked into the image, unlike cameras that do not shoot RAW. Additionally, you do not have to worry about compression artifacts.
"You maybe have five different 4K cameras in the market now. Some do not shoot RAW video. Some just shoot in a colored format that the camera [manufacturer] made to make that image automatically look better right out of the camera… but if you want to put more work into it, and manipulate the image the way you see fit, you can spend more money by shooting on a RAW format that allows you to learn color correction and learn how to manipulate the image in post."
2. Computer System Requirements
Once you have your camera, you are going to need to make sure your computer can handle the footage. In some instances you might have to buy a whole new computer. Kirchhoff recently bought a new MacBook Pro because his previous computer wasn't keeping up with what he needed do.
"I had to edit 15 second videos, all 4K footage, and my other computer would have [crashed] if I stayed with it," Kirchhoff recalls. At that point, Kirchhoff realized, "…it's about time I get a new computer because my old one lasted six years. It cost less that $3,000, which these days you can get a lot of bang for your buck with that amount of money."
Although, you might not have to buy or build a new computer. Kirchhoff suggests that if you are shooting in 1080p and your computer can handle the footage, it might cost a few thousand dollars to overhaul. If you have been working with a computer that won't handle 1080p projects it's time to go for a new computer. If your system was good enough to process full HD, then there's likely no need to update it.
If you need to upgrade certain parts of the computer you might start with your hard drive. "You want a drive that has the read and write speed that doesn't compromise the actual speed of the footage when it's being played back." Kirchhoff suggests having at least 8GB of RAM in your computer as well as a beefy GPU graphics card.
3. Storage and Archiving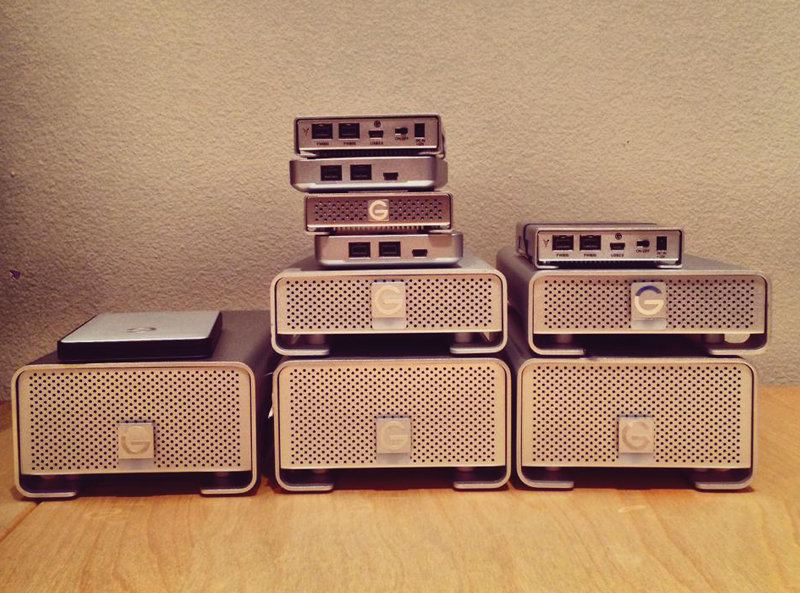 Anyone who has worked with video knows that video files take up a lot of hard drive space. Working with a format that is four times the size of what you work with now, means that you are going to definitely have to invest in some external hard drive space. Kirchhoff typically uses 1TB per project, with his average project being one to two minutes in length.
"You always want extra room in case you need duplicates … or to do ProRes versions of those files. I have 8TB that I bring with me because I need them to be fast and it is important to have more than enough," says Kirchhoff.
When working on a new project, Kirchhoff purchases three external hard drives. According to him, he buys "… one to work on, one duplicate, and one to deliver to clients." Doing this method, he has quite the hard drive collection. In delivering his hard drive to the client, Kirchhoff includes all the assets for the project including a fully rendered out version of the final video.
4. Publishing
Another challenge when switching to 4K is publishing your work. Kirchhoff says, "YouTube can barely handle 720p at this point because they get so much traffic." He continues, "Though there are 4K videos on YouTube … it is impossible to watch because YouTube has not found a good algorithm to transcode this footage into something that is watchable."
Though there are many streaming options available for publishing your 4K videos, Kirchhoff is hopeful towards the future of fiber technology. He says, "Since Internet speeds are getting faster with Google and AT&T announcing their fiber technology, it is not going to be long before we see 4K content appearing everywhere just because it will be able to handle a [4K] data rate."
5. On-Screen Issues
4K video is great because you are getting a great deal of detail in your picture, but sometimes that can also be the issue. Kirchhoff recalls watching a late night talk show when the shift to HD was first happening, … some parts of the set, where [the host] would interview their guests, you could see they had duct tape holding things together. In standard definition you couldn't tell. Once they made the switch to HD they probably said to themselves, 'Oh no, people can really see this.'
The good news is that you will be able to fine tune these problems in post but the quickest fix might be to see if your camera's default setting is programmed to additionally sharpen your image. Kirchhoff notes that some of the 4K cameras have built in sharpening. That sharpening will enhance actor blemishes and make them really prominent. That's one downside of having that natural sharpening filter on those cameras.
On the other hand, one of the on-screen issues that 4K cameras alleviate is the moiré problem. Kirchhoff says most DSLRs don't use the whole sensor. "When you look at a video coming out of a DSLR, you'll see that the edges on most things do not look that great. So if you've ever shot someone with a striped shirt with an SLR, it's going to have a terrible moiré effect."
However, with 4K cameras, Kirchhoff says, "… they all have giant sensors. So when you shoot a resolution chart to test moiré … the chart is going to be a bunch of circles that grow exponentially in size, which is what you want to see."
6. Selling the Format
Once you get past the technical aspects of switching to 4K, Kirchhoff says the biggest headache you'll face is selling the format to clients. He says, "The hardest part about switching to 4K was letting clients know the capabilities and advantages of the format. When you tell them, 'Hey, we're shooting in a format that's 4 to 5 times larger that HD,' they can't even wrap their minds around it."
"The huge undertaking is that these corporations just want [their video] to be good enough. 1080p is good enough for people. Just like standard definition was good enough in the 1980s and 90s, but then when HD came out, people were like, 'whoa we should get this.'
Kirchhoff advises that if you make the switch, stand firm with your choice to shoot in 4K. When asked if he has ever dealt with clients who want him to shoot an HD video instead of 4K video he replied, "I don't think I've ever had that conversation with any of my clients because I always tell them, 'This is what we're shooting on, and we're not doing anything less.' HD might be how the final product is delivered, but we're shooting it in 4K."
Conclusion
Switching to any new technology is going to be pricey. However, if you do your research, you could get a good 4K setup for about $10,000. If you've been working with a full HD setup for a while now, you may only need to upgrade your graphics card and invest heavily in storage for your files.
If you are still on the fence, Kirchhoff gives this final piece of advice, "Look at the nature of where technology is going. If you start noticing companies, not just one, but multiple companies, adopting formats in masses, that's a good sign it's time to switch."
Sidebar 1
Wait or Switch
The uses and potential for 4K are numerous. However, 4K video is still a very niche file format. Though 4K is growing in usage and availability, it's difficult to see it becoming the standard the way HD has. Right now 4K seems almost like a video luxury. 4K might find it's home among filmmakers, movie enthusiasts, and even avid video gamers. What do you think?
Sidebar 2
Justin Kirchhoff Filmography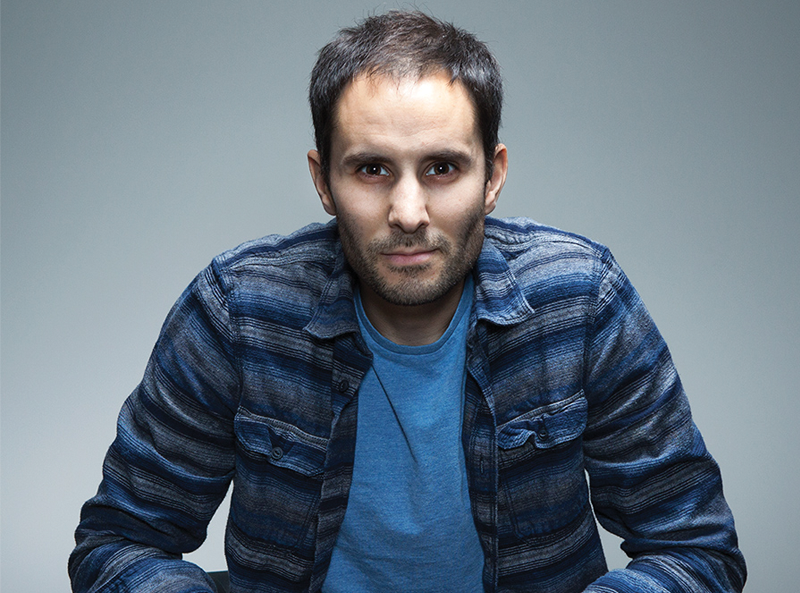 Kirchhoff started Digital Shakedown in January 2008 with one goal in mind: to provide professional commercial and corporate video productions to clients as a medium to succeed in business. More than five years later, he has had the pleasure of directing and shooting commercial and corporate spots for Coors Light, Doritos, Ducati, Fuddruckers, Home Depot, Logitech, University of North Texas, University of Texas at Austin, The Airport Valet, and Verizon Wireless, among others. Kirchhoff has directed numerous award-winning short films and has been honored to have directed Quiet Company's music videos for the past two years, including the highly praised Fear and Fallacy and Sitting In A Tree. Other music video directing credits include Tanner Patrick's "Merry Go Round", Courrier's "Love Is A Fire", Jason Poe's "Looking For You", The Soldier Thread's "In Spades" and "Pretty Bones".
Ricky Anderson II, also known as "stewdippin" online, has been making Internet videos since 2006. He is a writer, comedian and video editor.