2015 has seen fantastic new equipment for video production. 4K is everywhere, but cameras are also steadily moving towards higher frame rates. Customizable workstations meet a wide range of needs and high quality camera stabilization has come into the reach of even low-budget productions. Video producers have a world of options; it can sometimes be troublesome to sort through them all.
Fear not! We're here to sift through the options for you. After carefully reviewing 12 months of the newest, latest, and greatest, we have compiled the cream of the crop into one list. The long awaited: Best Products of the Year Awards, 2015.
Criteria
Due to the demands of our magazine schedule, when we say 2015, what we really mean is October 2014-October 2015. To be considered for these annual awards, the Videomaker editors must have had a chance to have some hands-on time with a product within that time span. In some cases, a full review was never published, but you can be sure that we personally evaluated the product.
After carefully reviewing 12 months of the newest, latest, and greatest, we have compiled the cream of the crop into one list.
Additionally, there are some great products that were released in 2015 that we didn't have a chance to evaluate before our evaluation window closed. Notably, the Sony a7S II and the most recent iMac 5K came in a bit late and thus will have to wait for the 2016 awards to be considered.
Main Considerations
When making a decision about winners, we prefer to recognize products that support our philosophical mission of encouraging democratization and inclusiveness in the media industry. We choose to award recognition to products that we feel will best help the largest share of our community share their ideas and express themselves with video.
And so, without further adieu here are the winners.
Best Interchangeable-lens Camera Under $1000
Panasonic Lumix DMC-G7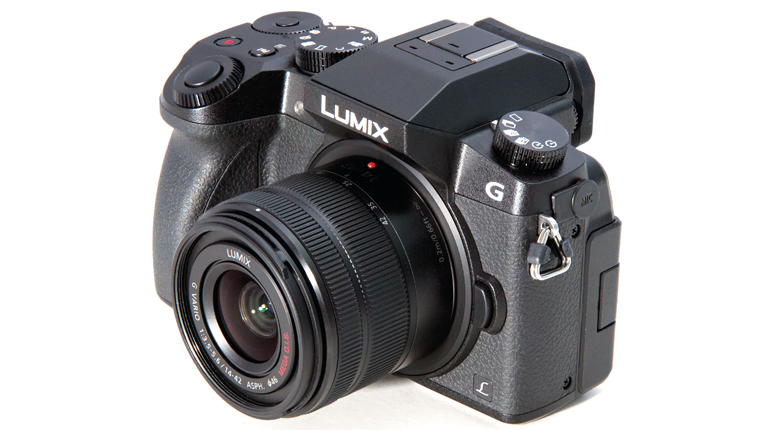 The Lumix G7 packs a lot of camera into a small package with an affordable price tag. It weighs in at just about a pound, with a 16MP micro four-thirds sensor and can shoot resolutions up to 4K. Continuous autofocus, a mic input, built-in Wi-Fi with smart device control and an articulating screen ramp up the value for a camera with a $799 price tag. This impressive little camera is a well-suited way to start out the list of the Best of 2015.
See the full review: www.videomaker.com/article/18174
Best Action Camera
Sony FDR X1000V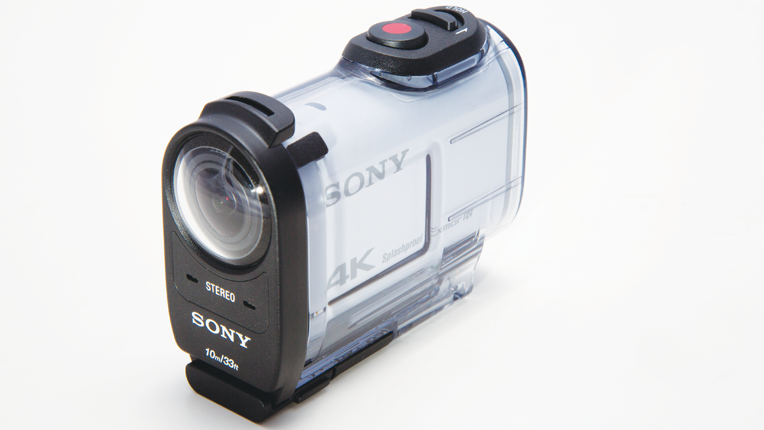 Sony's camera shook up the action cam market this year. The FDR-X1000V can shoot high res 4K 30/24p at 100 Mbps or fast frame rates with a 720/240p option and a wide range in between. A 170° wide angle lens, great image quality, live streaming options and digital image stabilization set Sony's action cam apart from the major competition. Stirring up the pot for action cams also sets the X1000V apart as the Best Action Camera of 2015.
See the full review: www.videomaker.com/article/17895
Best Interchangeable-lens Camera Over $1000
Samsung NX1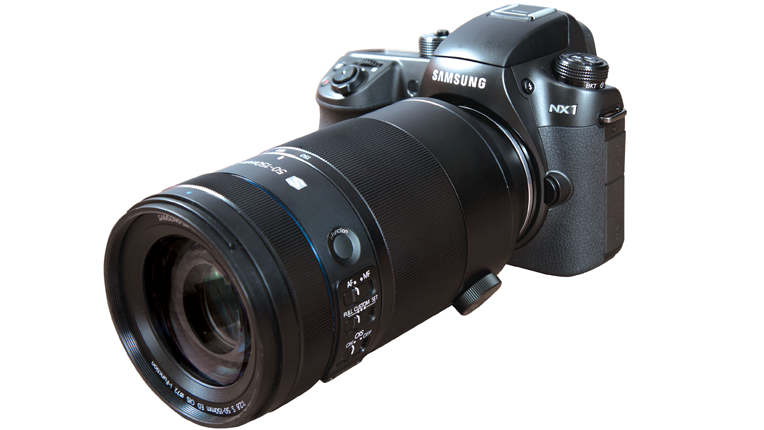 Zebras and focus peaking help maximize the NX1's in-camera 4K capabilities. Or, go for slow motion, as Samsung's new mirrorless camera allows 120fps at 1920 x 1080. Users will appreciate great ergonomics, lots of dedicated controls and a surprisingly low price ($1,500 as of this article). With these features and more, the Samsung NX1 makes a strong debut, earning a coveted spot on the Best of 2015 list.
See the full review: www.videomaker.com/article/17946
Best Fixed-lens Camera over $1000
Sony PXW-X180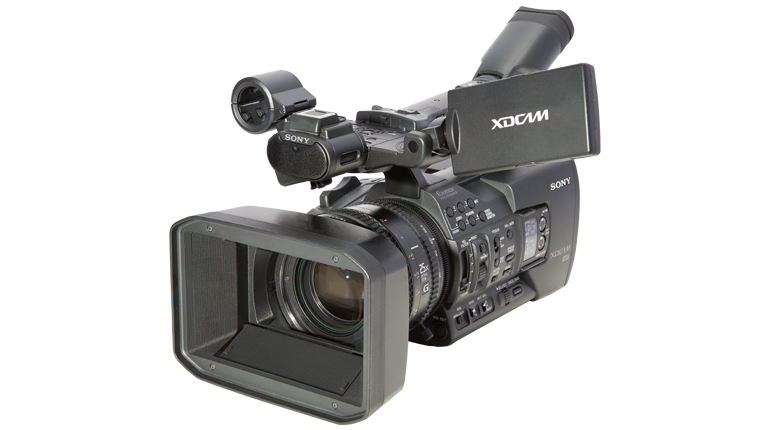 A powerhouse camcorder, the versatility of the X180 lands it squarely on the list. Three full HD CMOS sensors allow maximum color precision and an increased dynamic range. The PXW-X180 shoots 1920 x 1080p at 1-60 fps or 128 x 720p at 1-120 fps and can be controlled via Wi-Fi with a tablet or smartphone. The two XLR inputs, a 25x zoom — equivalent to 26-650mm throw on a 35mm sensor — and built-in ND that allows for 12 stops of adjustment make the PXW-X180 a workhorse of a camera for a wide array of applications.
See the full review: www.videomaker.com/article/17746
Best Introductory Editing Software
Apple iMovie for Mac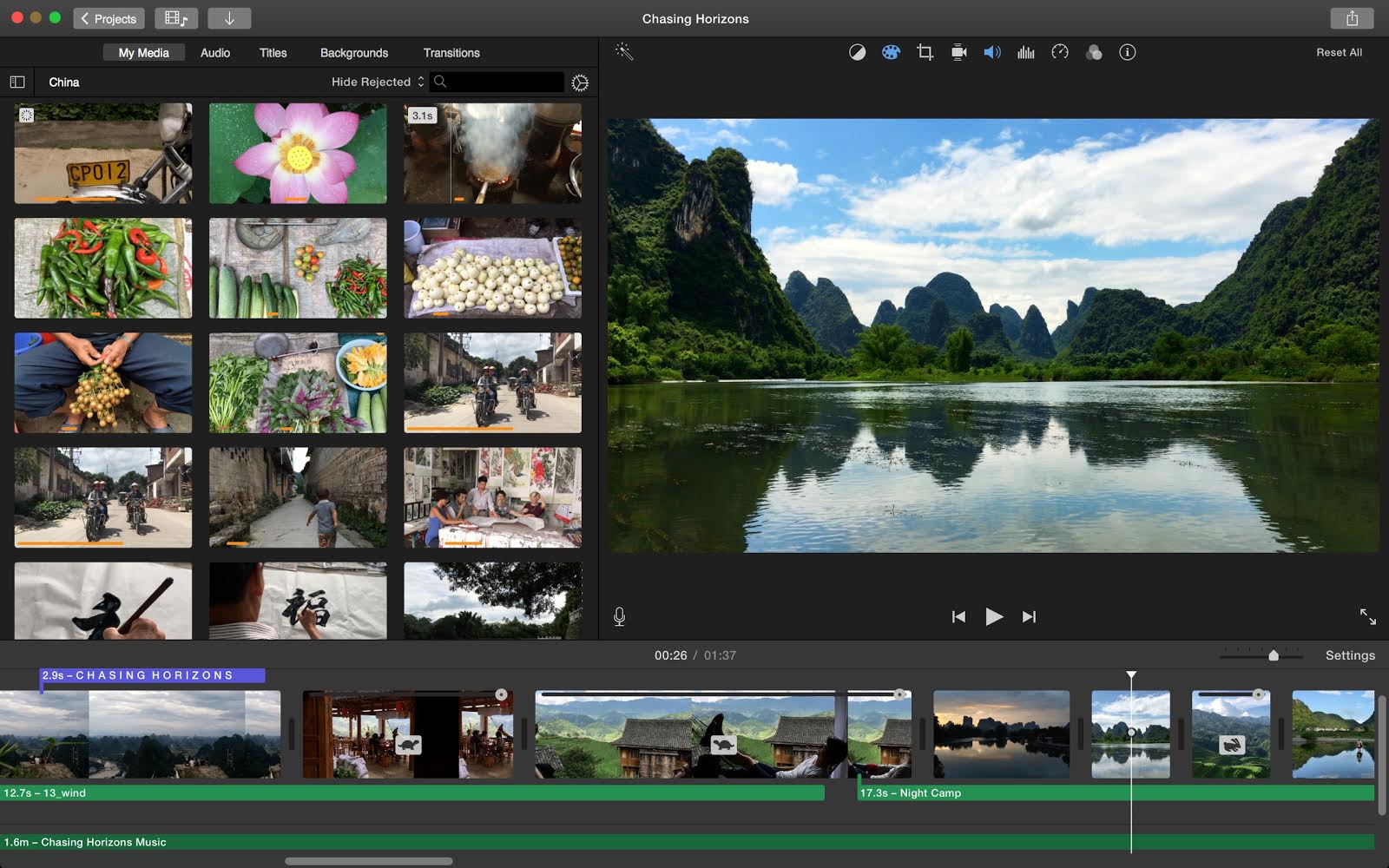 iMovie finds its place on the list with intuitive design and a user-friendly style. Beginners can learn the ropes of editing while more advanced users can appreciate the program's ease for quick projects. Tools like chroma key and image stabilizer allow for creative effects, and the layout of the system lets users easily transition to the more advanced Final Cut Pro X. Oh, and it's $14.99. Welcome to the Best of 2015, iMovie.
Read more: www.videomaker.com/article/17741
Best Intermediate Editing Software
Pinnacle Studio Ultimate 19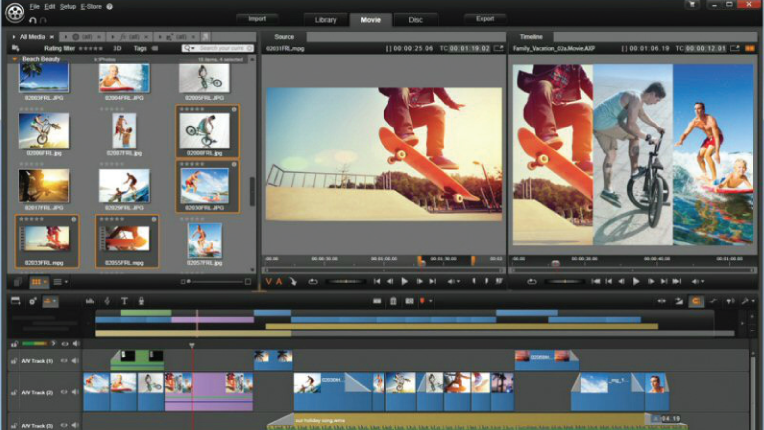 Unlimited-track, frame-accurate editing in 4K, HD, or 3D demonstrates the flagship version of Corel's Pinnacle Studio 19 as a powerful editing platform. The software features a Multi-Camera Editor capable of handling up to 6 cameras, as well as audio syncing. With over 2,000 effects and titles included, it's easy to see why Pinnacle Studio Ultimate 19 made the Best of 2015.
Read more: www.videomaker.com/r/825
Best Advanced Editing Software
Adobe Premiere Pro CC 2015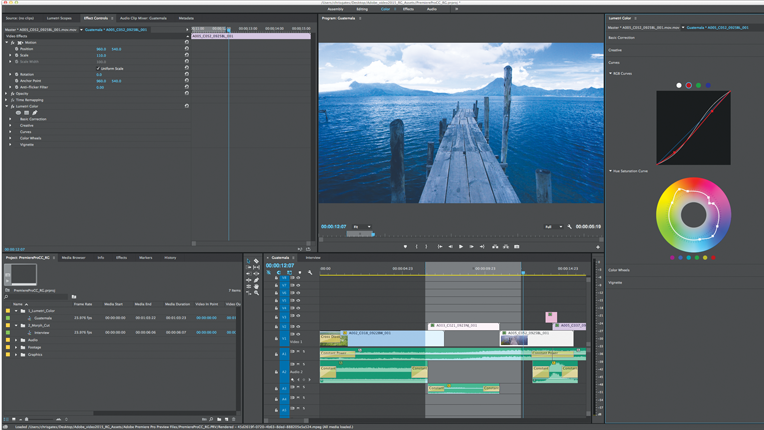 The 2015 release of Premiere Pro CC saw the addition of the powerful Lumetri Color Panel for color grading and a dynamic link to Audition CC for sound editing and mixing. Additionally, the new Morph Cut transition gives editors a tool to smooth over jump cuts. Already a robust, easily customizable editing system, these new additions are among the reasons Adobe's Premiere Pro CC earned a place on the Best of 2015 list.
Read the full review: www.videomaker.com/article/18083
Best Mobile Workstation
HP ZBook 17 G2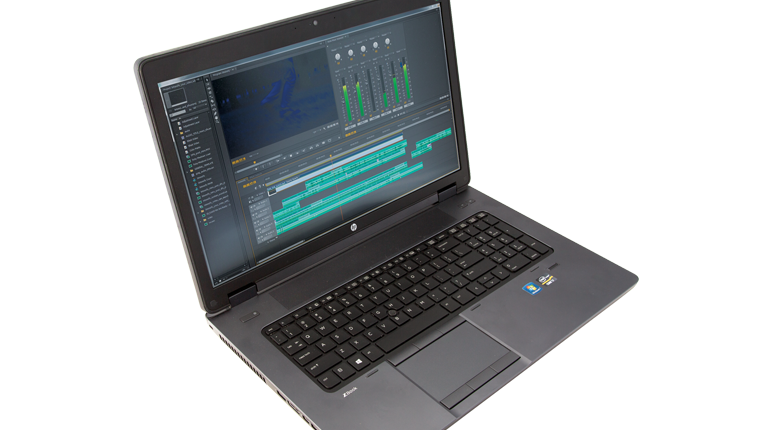 This beast of a workstation packs a powerful CPU and GPU, allowing screaming fast performance even during power intensive processing such as rendering. It's 17'' HP Dreamcolor display provides fantastic color rendition. A wide range of ports, fast Wi-Fi, and LTE capabilities just keep adding value. The HP ZBook 17 G2 can hold it's own against specialty desktops; it's no surprise to find it on the Best of 2015.
Read the full review: www.videomaker.com/article/18228
Best Workstation
HP Z840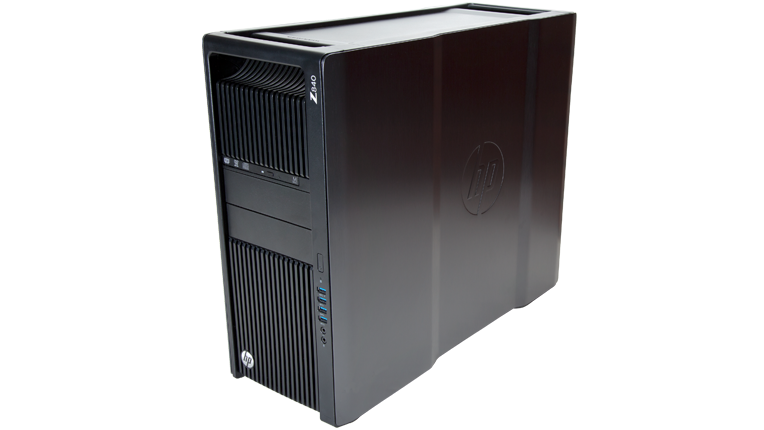 HP is on fire! The Z840 has what you're looking for in a video production workstation. The machine is highly customizable with 19 processor combinations, seven PCIe slots, 10 drive bays and 16 memory slots. This is a solid workstation capable of blazing fast speeds and heavy processing. The HP Z840 eases into its spot amongst the Best of 2015.
Read the full review: www.videomaker.com/article/17877
Best Audio Recorder
Zoom F8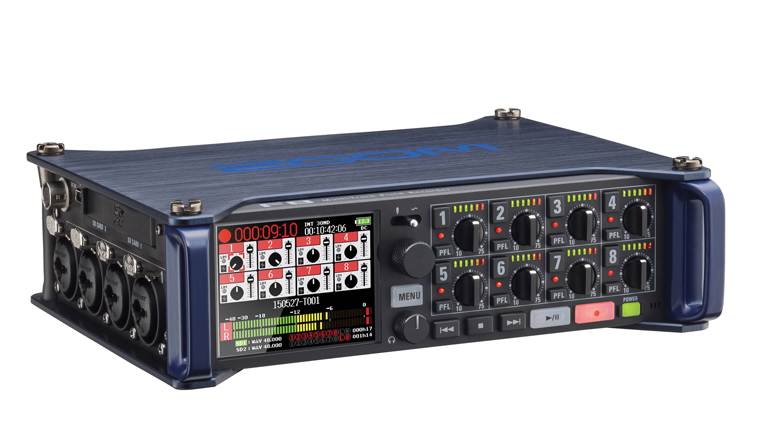 At just 2.1 pounds, the Zoom F8 is lightweight yet durable. It has 8 lockable XLR/TRS combo jacks, each with phantom power, and can record at 24-bit/192 kHz. The Zoom F8 has to dual SD cards, accepts any of three power sources, and has a 2.4 inch full-color backlit LCD screen. Best of all, the F8 records all eight inputs to their own channels along with a stereo mixdown. These are some of the reasons the Zoom F8 claims the honor of Best Audio Recorder of 2015.
Read more: www.videomaker.com/r/826
Best Stabilizer
DJI Ronin-M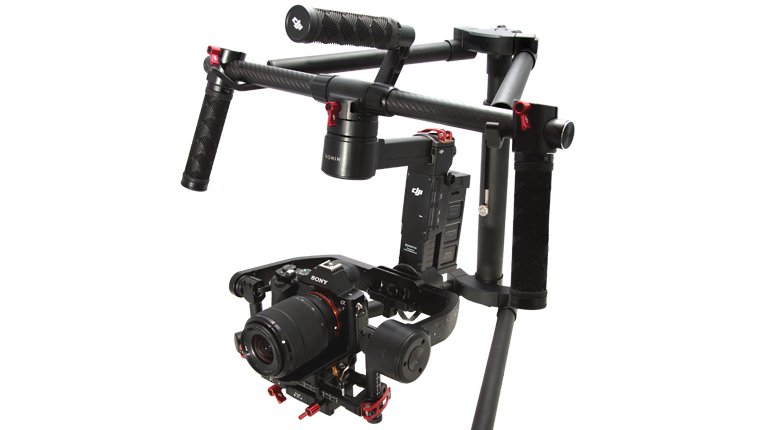 The Ronin-M gimbal is lightweight, gives smooths shots, offers long battery life, and is relatively quick to set-up. On top of all that, it's easy to use. It can be operated solo, or in tandem using a transmitter that controls pan, tilt, and roll. Package all that for $1,400, and you have a recipe for the Best of 2015.
See the full review: www.videomaker.com/article/18229
Best Mobile App
Shot Pro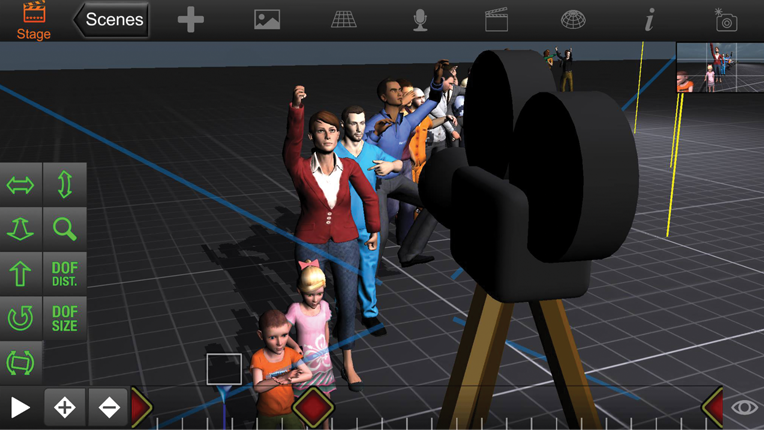 Shot Pro gives filmmakers the opportunity to use their mobile device to block characters, props, and place lighting and cameras. Key framing movement, the gyro camera and real-time manipulation make it easy to create dynamic 3D simulation. From there, exporting and sharing are easy prospects. These features make for a robust pre-visualization mobile app that definitely earns it's spot on Videomaker's Best of 2015.
Best Microphone
RodeLink Filmmaker System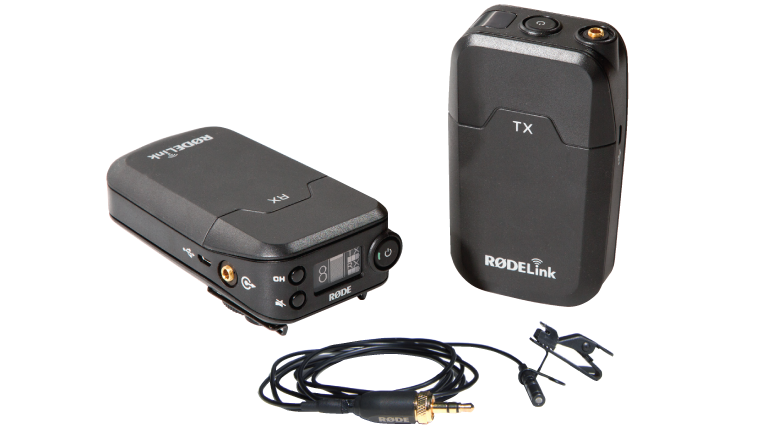 Rode's first wireless microphone offers quality audio with a great price tag. One-touch pairing makes linking transmitter and receiver a breeze. Under ideal conditions, the mic has a reach up to 100 meters. Most impressively, the RodeLink Filmmaker System can compare with other models twice as expensive, making a great addition to the Best of 2015.
Read the full review: www.videomaker.com/article/18170
Best Light
Photon Beam 80 LED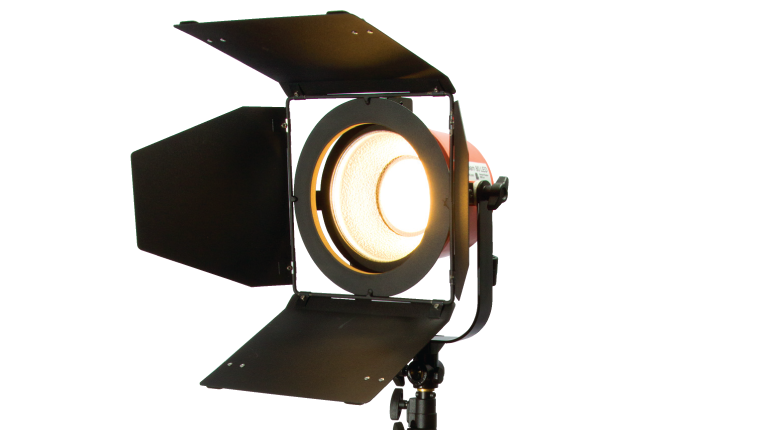 This impressive LED from Photon Beard uses a remote phosphor plate and mixing chamber which means it looks and is used more like a traditional tungsten light while being small, lightweight and power-efficient. The 80W LED delivers equivalent output to a 400W bulb. Balanced at 5600k, it has notable color accuracy and a great overall quality of light. Included barn doors, an optional tungsten color plate and the ability to fit all the existing Redhead accessories earns the Photon Beam 80 LED a spot among the Best of 2015.
Read the full review: www.videomaker.com/article/17896
Best Plugin Suite
Video CoPilot Element 3D V2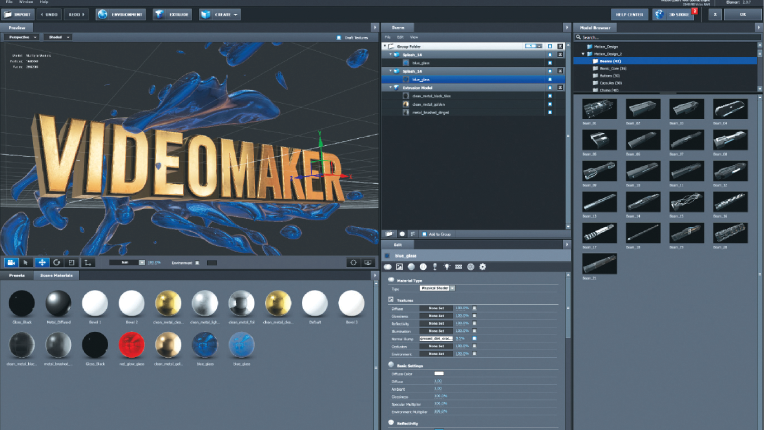 Creating 3D objects can be easy with this powerful plugin from Video CoPilot. Top-notch textures, animation options, and the ability to add shadows to your models mean you'll be on your way to quality 3D. Video CoPilot Element 3D V2 is a creative tool that substantially ups production values. It is clearly worthy to stand as Best of 2015.
Read the full review: www.videomaker.com/article/18031
Best Field Monitor
SmallHD 501/502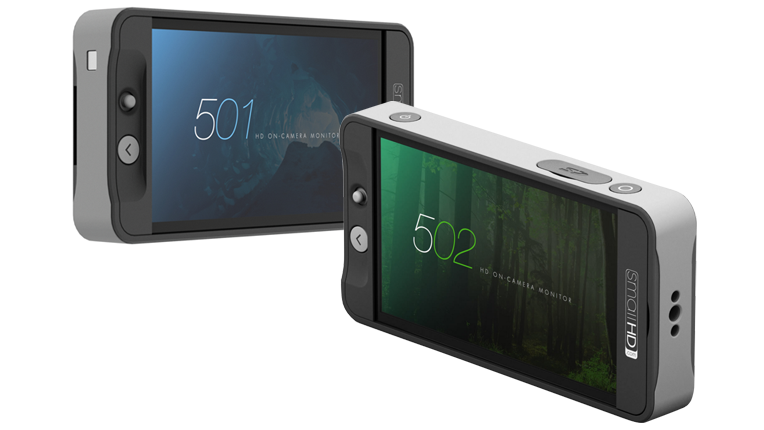 The SmallHD 501 and SmallHD 502 are small in size but large in features. They offer 5-inch, full HD LCD screens with 441 pixels per inch, and joystick control to keep the screen fingerprint-free. Both models offer HDMI in/out, and with the SmallHD 502 also offering SDI. With easy to load 3D LUTs, these little field monitors pack a punch, knocking out the competition for the distinction of Videomaker's Best of 2015.
Read more: www.videomaker.com/r/828
Best Advanced Support System
Varizoom Solo Camera Jib Kit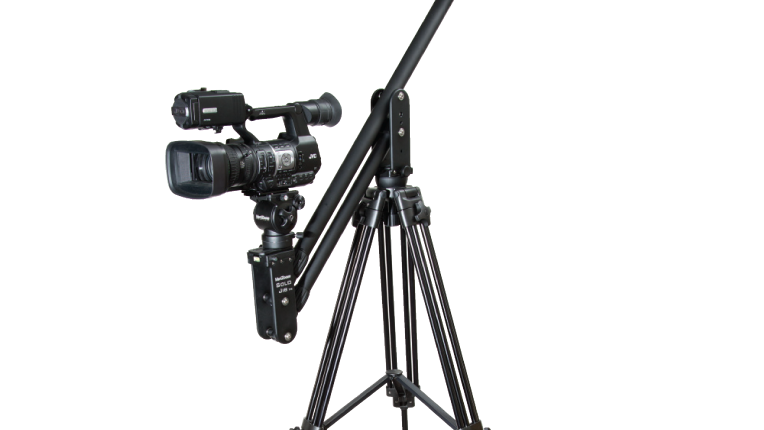 It's a jib, on a dolly. The Solo Camera Jib Kit is simple to assemble and can be operated by just one person. Five segments of track, each just over three feet long, letting you run the dolly in the smallest of rooms, or lengths up to 16-feet. Again, price point is key; this is a solid, very functional piece of gear for only $1,350. Put it all together, and you have what it takes to be the Best of 2015.
Read the full review: https://www.videomaker.com/article/17632
Best Tripod
Miller Air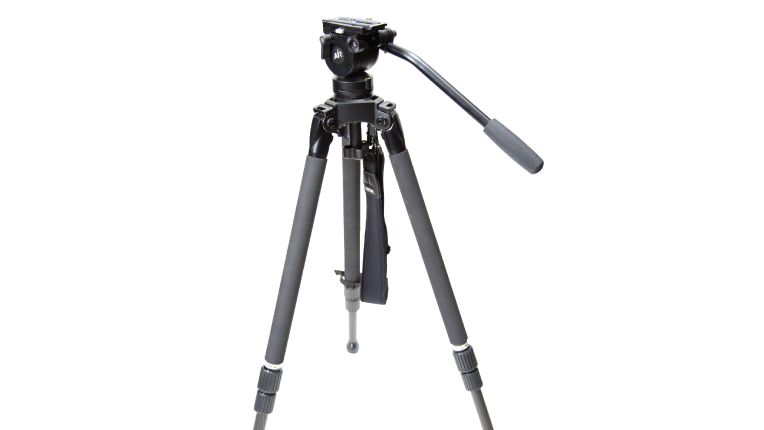 The new Air Carbon Fibre System from Miller is lightweight while maintaining strength and superb stabilization. The true fluid head allows smooth pan, tilting, and has a great counterbalance that naturally brings the camera towards balance. The legs stretch from 9 inches to 6 feet and have a soft padding for shoulder-carrying. This thing is built like a Mack truck and will surely last a lifetime. The Miller Air sets a standard for tripods and sits comfortably as the Best of 2015.
Read the full review: www.videomaker.com/article/17661
Best Storage
Samsung T1 USB3 Portable SSD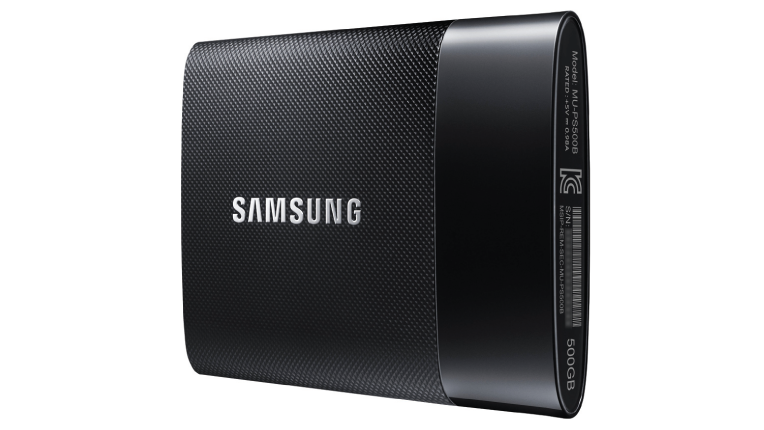 An ideal portable hard drive should be small, rugged, and fast. Samsung's Portable T1 SSD hits the mark on every front. Weighing in at just about an ounce and small enough to fit two of them in your shirt pocket, the SSD has no moving parts, which means less can go wrong, and Dynamic Thermal Guard protects from extreme temperatures. Top it all off with transfer rates up to 450 MB/s and you've earned a spot alongside the Best of 2015.
See Videomaker's coverage from CES: www.videomaker.com/r/827
Best Drone
DJI Inspire 1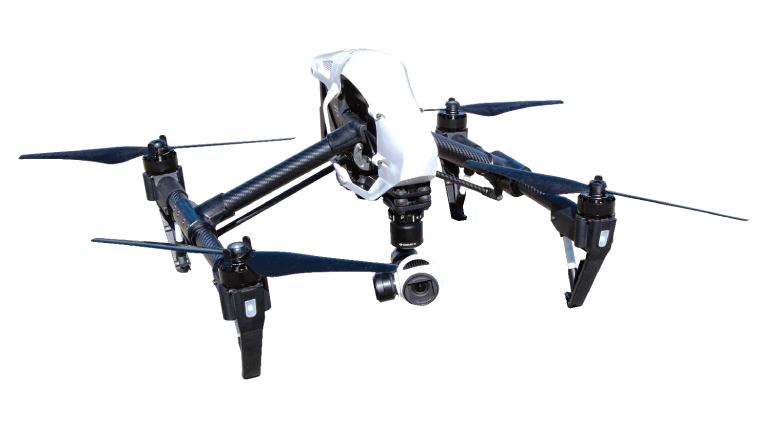 A drone should fly stable, get smooth shots, and capture quality images. DJI's Inspire 1 does all that. It also has propellers that retract upward, out of the way for most shots. It has the ability to be used as a single or dual-operator system.l And it comes with DJI's Lightbridge receiver, allowing full data and HD video downlink plus mapping software. The Inspire 1 goes above and beyond, landing on Videomaker's Best of 2015 ist.
Read the full review: www.videomaker.com/article/18030
Congratulations to Our Winners!
A hearty congratulations to all the winners of the Best Products of the Year. 2015 was full of excitement for video producers whether just learning, or already a legend. These products help us to do our jobs, create our art and bring our visions to the screen. We can only imagine what next year will have in store.
Best Products Award Criterion
For a product to qualify for our Best Products of the Year, it must have passed through the Videomaker headquarters in 2015 for examination by our editors. From there, we judged products based on the following seven criteria:
1. Empowerment: How effective the product is at helping videographers be more effective storytellers.
2. Ease of Operation: How user-friendly it is.
3. Affordability: The product must provide a good value for the price.
4. Quality: It must be put together well, durable and show excellence in its category.
5. Innovation: It should have some inventive or original features.
6. Dependability: It needs to be able to endure the rigors of active video production.
7. Performance: It must work consistently and effectively.
Erik Fritts is a multimedia specialist with a BA in Film Production. He is an award-winning writer, photographer, and filmmaker. He loves spending time outdoors and playing with his dogs.