Shoot a movie for under $1,800? You betcha. We have seen examples of movies costing a fraction of that amount, and if you already have a smartphone with a decent camera, then the total figure is nearer to $1,200.
Making a movie is no longer solely in the realm of the rich or connected, or in the control of the big studios. Anyone, and we mean anyone, with a creative spark can make a short or a feature-length movie.
Of course, it helps if you have a little production knowledge, but we've seen great examples in which the movie maker has been a complete novice, simply inspired because he or she had a camera at their disposal — it came with their smartphone.
For the purpose of this article, let's presume you are a relative newcomer and have a couple grand burning a hole in your pocket, plus a great idea for movie.
In this article, we look at hardware: camera, lights, mics, lenses, tripods and hard drives, through to software and other accessories. We also throw in a few tips from the pros to help you on your way.
Anyone with a creative spark can make a short or a feature-length movie.
Filmmaker Donovan Cook made Rideshare, the world's first full-length feature film shot entirely on an iPhone for $34,000; much more than our budget, but peanuts in Hollywood terms. He bought five iPhone 4s' on the day they came out, and because the shoot took less than 30 days, returned two of the devices and got a refund. Smart!
"If you have no budget to speak of, then of course you are stuck with any equipment you can get your hands on, and in that scenario, a cameraphone is a powerful little tool," Cook said.
What are we waiting for? Let's start with the basics.
Angling for a Camera
You can't shoot your movie without a camera, and this piece of hardware is going to be the single most expensive item on your list. Well, guess what, you can save approximately six or seven hundred bucks right away, because if you have one of the recent smartphones with a decent camera in your pocket, you're all set and can avoid this initial outlay.
Let's say you're ready to upgrade your smartphone and want one that is good enough to shoot a low-budget movie.
Apple's iPhones have been the driving force in mobile moviemaking, but camera-wise they are no longer top dog. However, I'm recommending one here: the iPhone 4s at roughly $450 to buy (without a contract), because it looks classier than the iPhone 5c, and is about $300 cheaper than an iPhone 5s.
The iPhone 4s may not have the best camera, but it's got loads of apps and accessories available to help you shoot a movie. It's small and its 8-megapixel sensor is not too shoddy for 1080p video.
If you really have an aversion to all things Apple, then other smartphone contenders are the Samsung Galaxy S5, at roughly the same cost as an iPhone 5S, or the Nokia Lumia 1020 with its 41-megapixel camera and $600 price tag. A couple other options worth a look are the Sony Xperia Z2, and if you want a low-budget smartphone try the Google Nexus 5 which starts at $349.
Yes, we know there are going to be some readers who think their smartphone is convenient for making calls, texting and taking photos, and would not dream of making a movie on it. You'll still make a call for the production, right? You can use a consumer camcorder like a Canon VIXIA, or maybe splash out on other prosumer HD gear, but the better option is to invest in a DSLR that shoots video. A couple of entry-level DSLRs, are the Canon EOS Rebel T5i at $850 or the slightly cheaper Nikon D3200 at $600.
OK, we have our camera or smartphone — what do we need next?
Light it up
As we've established that we are using an iPhone 4s to make our movie and we are on a budget, a good starting point is The Litepanels Micro compact LED lighting panel, which will set us back $220. While bigger budget shoots or professional filmmakers will have the luxury of using lighting kits by industry leaders such as Lowel or ARRI (three-light kits are around $2,000-3,000) the Micro is a great, low-cost solution for extra lighting, especially when shooting on a smartphone in a low-light environment.
Taz Goldstein recommends the Micro for when serious lighting gear is a must in his excellent guide, Hand Held Hollywood's Filmmaking with the iPad & iPhone.
"Less than ideal lighting conditions will cause excessive digital noise to dance across your footage," he says. Goldstein suggests avoiding the smartphone's built-in LED light, and if you need a little extra lighting, $25 worth of work lights from the hardware store can do the trick. If you're severely budget-restricted, it's okay to get creative and save yourself some cash.
Pump Up the Volume
When recording audio for film and video production, usually the internal mic on the camera won't cut it.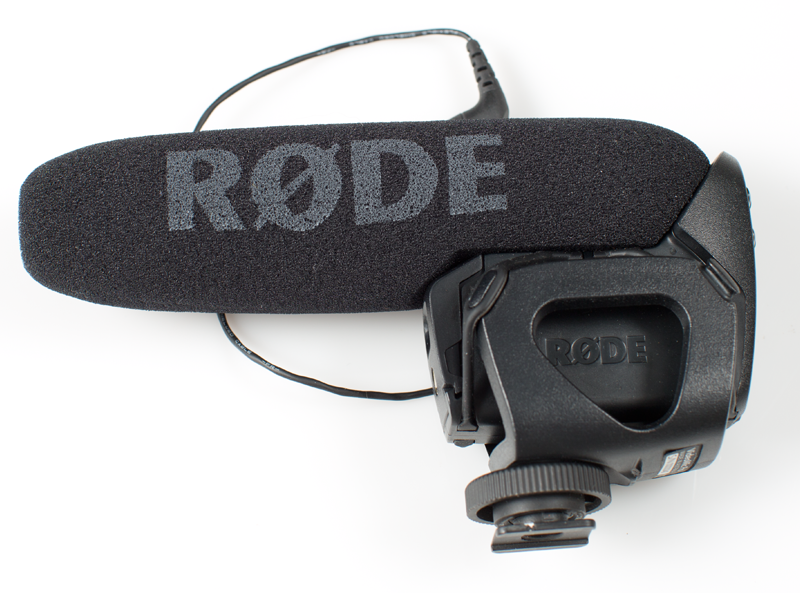 We are considering two types of mics, both are external, the Shure FP Wireless System ($499) or a camera-mountable shotgun mic such as the RØDE VideoMic Pro, which starts at $329. While either will do the trick, for the purposes of this article, we'll opt for the latter.
This little beauty uses a standard shoe mount and attaches easily to a variety of devices. But the real benefit is that the RØDE keeps things nice and simple and has only two controls: a basic switch with off, on, high pass filter and a control for audio levels so that even rookies can't go wrong.
Photo of a Manfrotto Klyp

Hold 'er Steady
If you are shooting with a DSLR, then good old, sturdy tripod kits from manufacturers such as Sachtler or Libec will do the trick.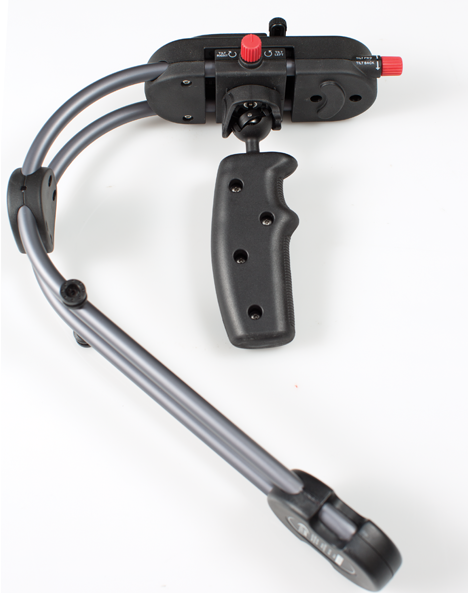 But the best buy for our purposes looks like the Manfrotto Photo/Movie Kit Tripod, priced at $67 and for an extra $33, invest in a Manfrotto KLYP iPhone case to attach accessories to your device and clamp it onto a tripod.
For iPhone movie makers who require a stabilizer for those cool traveling/motion shots, check out the Steadicam Smoothee at $149, which we're going to add to our arsenal, because every mobile movie maker should have one.
Tip: A great way to quickly create a dirt cheap stabilizer!
Get a fender washer and six-feet of string. Tie one end of the string through the washer. Drop the washer to the ground and step on it to hold it in place. Wrap the other end of the string around the hand that's holding the camera, then pull the string taught while shooting to keep your hand steady. (courtesy of Goldstein)
Which editing software should you use?
You can't get much better than using professional editing software such as Apple's Final Cut Pro, Adobe Premiere Pro or Avid Media Composer, but if you don't already have access to any of these professional options, purchasing one now is going to blow our budget. Considering our budget, dear fledgling movie maker, there's little reason to fork out a king's ransom at this stage.
However, what do we do with all those hours of footage you shot for your short film?
We're giving you two or three options here, buy iMovie for iPhone for $5 or get the WeVideo mobile app for free and edit on your device. It's far from ideal, but it is doable. The second option is to use iMovie for Macs or Movie Maker for Windows and make the cuts on your desktop or laptop. Even better, especially for Windows users (a Mac version is promised later this year), download Lightworks, a free professional editing software that was used to cut Oscar-winning movie The King's Speech, among others.
We need back up
One crucial thing we should have mentioned earlier is that the entry-level iPhone 4s has 8GB maximum capacity, which is not great if you are planning on shooting a three-hour blockbuster.
No matter, because whatever device you use, you are going to need to backup and store all of that precious footage on a hard drive.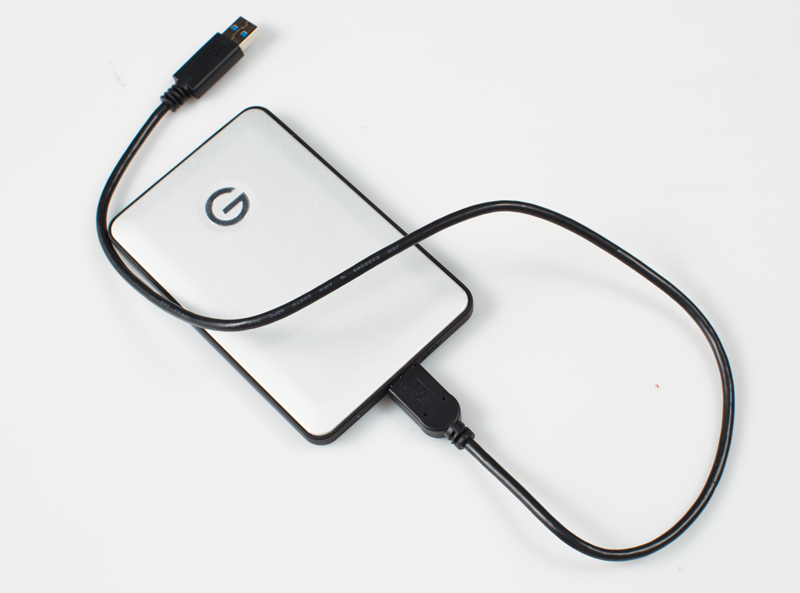 You'll need a laptop and probably an external hard drive that you can transfer the data to, and perhaps view the footage on set.
"Pay attention to connections on the laptop and your camera, and the transfer rates for each. You want to try to maximize this," professional filmmaker Scott Danzig said.
G-Technology's 1TB G-Drive Mobile USB 3.0 at $130 for the fastest of that size, looks to be a good bet, and is my choice. The Western Digital Elements portable 1TB hard drive USB 3.0 looks good for a few dollars less. The choice is yours.
Get Your Lenses On
For the iPhone, at least there is every type of accessory available to the humble and pro movie maker alike, and far too many to mention here but one item that is essential to your arsenal, especially if you are shooting on a smartphone, is a decent lens.
Schneider Optic's iPro lens includes five interchangeable lenses: a macro, wide angle, super wide, fisheye and telephoto.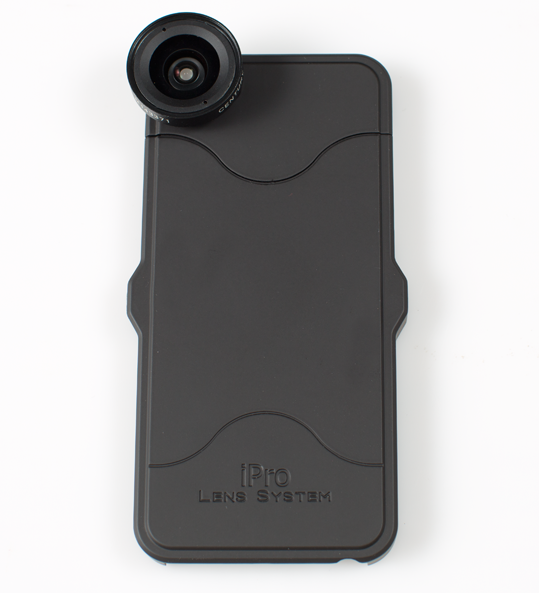 The super wide angle lens doubles the iPhone 5 lens' field of view and the fisheye offers a 180-degree view. According to Schneider Optics, the 2x telephoto lens was built specifically to take advantage of the iPhone's higher resolution. The iPro systems are also compatible with iPads and the Galaxy Samsung S4, and is $49 for the iPhone 4s.
For $70, why not opt for an Olloclip 4-In-1 fisheye, wide-angle and macro 10x and 15x clip-on lens system?
"In addition to being a great lens accessory, the Olloclip may be the most adorable iPhone accessory ever made," filmmaker Taz Goldstein said.
What do I do now?
If you've taken the frugal route, outlined above, your total spend should be between $1,400 and $1,800. Now comes the tricky part. This article was written as a guide to the type of essential equipment you need to get your movie produced. Remember, you can have the best kit in the world, and for that matter, all the money in the world, but it doesn't necessarily mean you will end up with a great feature or short film. Often, if you have a great script and solid execution, even the most bare-bones supply of video gear will suffice.
Tony Myers is the editor and founder of smartmoviemaking.com and an editor for the London Guardian iPad edition.