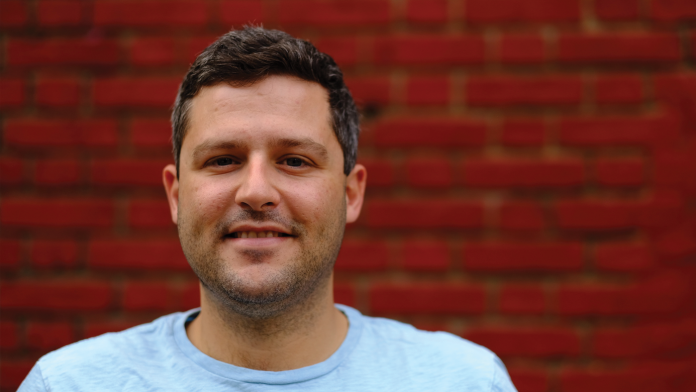 Eli, Director of Business Development and Executive Producer of Content at both Hone Production, and former Co-Founder of Honor Society Films, walked over to a ceiling-high plant he had recently rehabilitated and touched one of its leaves to see how it was doing. We were sitting on the balcony of his Brooklyn apartment on a warm fall day.
Without looking back at me, he went on. "Every single interaction you have with anyone in the industry is a sale, especially when you're at a startup. You are always selling your company, somehow, every step of the way.
Conventional wisdom says that the best way to learn a business is to start from the bottom — the proverbial "mail room." This rings true in the world of video production as well. If you want to one day start your own production company, you'll need to learn the ropes. And the best way to do this, so they say, is to be a Production Assistant — getting coffee, making script copies, setting up lights, hauling equipment to and from a set and so on. This makes sense, because being a PA does in fact teach you a whole lot.
Advertisement
But Eli's path was different. "Most people think you need to get in through the technical side, for example as a line PA. But that's not the only way to get into the industry. There's the oft-forgotten sales side, too." This was the path Eli took when he entered the video production industry. However, it wasn't intentional. In fact, it was accidental, and it came out of his dream to be a rockstar.
Starting from the Bottom
When Eli graduated from Binghamton University in 2008, he wanted nothing more than to pour himself into his music. He was the lead singer of a band that had already been playing together for a few years, and upon Eli's graduation they were finally able to dive in. They practiced almost every day, performed on a weekly basis, booked venues all across New York City, and chased their dream.
Nonetheless, Eli needed to support his artistic lifestyle. A friend offered to connect him with a small creative talent agency, and Eli thought, "Sure, that should pay the bills." He interviewed and landed a job as an independent rep with Ziegler Jakubowicz. As promised, the company was small. But Eli didn't realize that it was also one of the most reputable talent agencies in the city, managing and representing many well-known directors, producers and other talent in the broadcast and digital advertising space.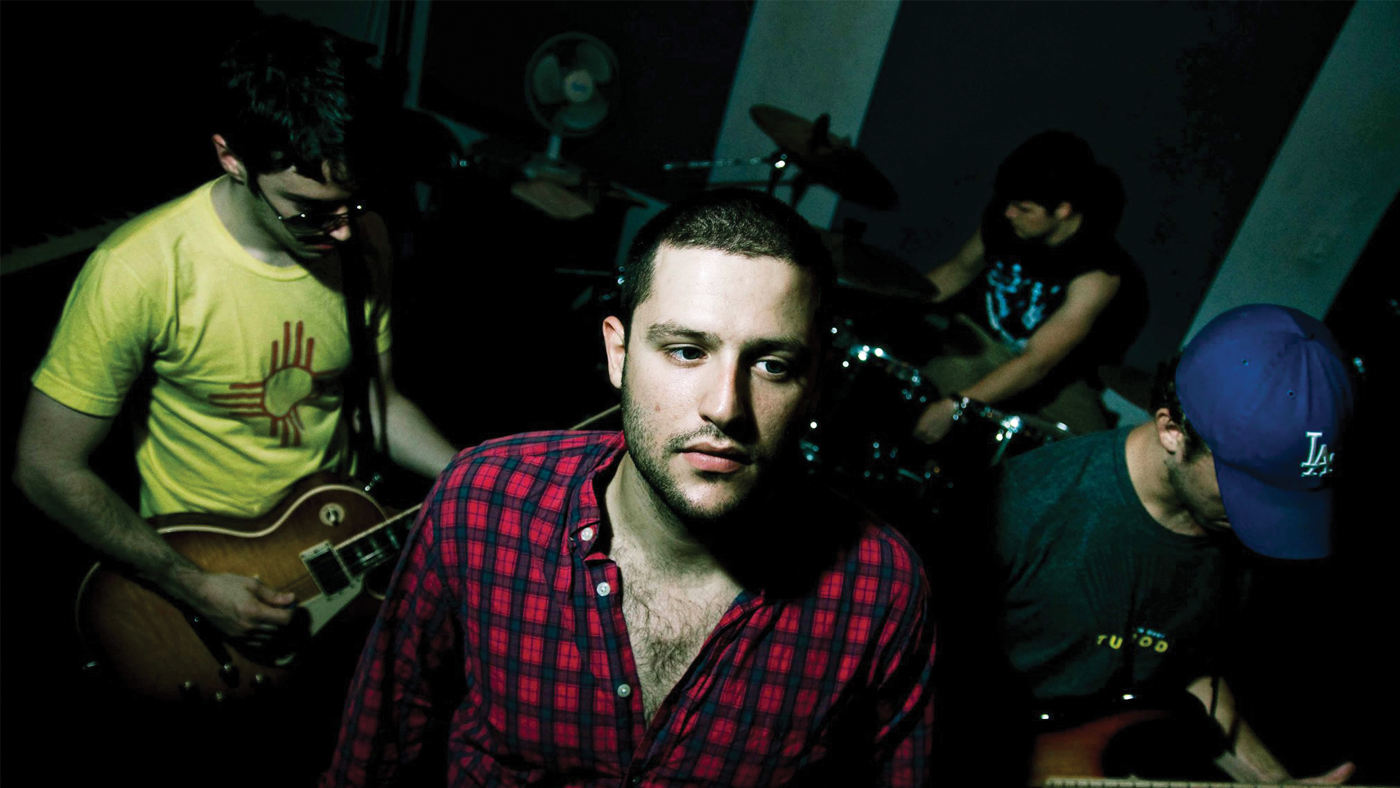 Having no prior experience, Eli started off shadowing other independent reps and learning about the business. He learned that advertising agency producers contacted Ziegler Jakubowicz with a creative brief — an idea for a video advertisement they wanted — and it was the job of the independent rep to read the brief, look through Ziegler Jakubowicz's roster of directors, pick out a handful that could fit the project, and compile a reel to show the advertising agency. In essence, Eli's job was to convince advertising agencies to go with one of the directors he chose. This was when Eli found out he could sell.
He learned that he had a creative knack for choosing the right directors, and more importantly, he had the ability to convince advertising agency producers to agree with his choices. He was actually getting his directors face time with producers and creatives, but as an independent rep this was the end of the road — he wasn't able to see his pitches through to the end. Once in a while, however, he did get to listen in on calls between the producers and creatives he had pitched, as well as the directors he had chosen. From these interactions, he slowly started to understand the business.
By this time, Eli's music career had taken a back seat. The band separated, he wasn't performing as much, and he was really starting to enjoy his job. He was, after all, good at it. But after two years of just listening in on pitches that he brought to the table, Eli was getting an itch. "I didn't want to just bring in deals and watch them unfold from the sidelines," he told me. He was back outside on the balcony enjoying the last bit of sunshine for the day. "I wanted in on that action. I decided that I could take a lead role and do a damn good job at it, but I just wasn't getting those opportunities."
So after two years at Ziegler Jakubowicz, Eli joined Moustache, another NYC-based talent agency. It was there that Eli was finally able to get in on the action — not long after he joined, he signed a production company to the Moustache roster, was booking bigger jobs and worked much more closely with executive producers. Eli was becoming a pro. For two more years, he was bringing business, making sales and learning the creative process along the way, though he was still technically an independent rep.
Eventually, one of the executive producers Eli was representing at Moustache joined the well established video and digital production company, Click 3X. She approached him and asked him to join her. If he agreed, Eli would no longer be an independent rep but would instead be an in-house sales rep.
Sales Breeds Entrepreneurship
Eli would go on to launch and grow Click 3X's live-action department, building it to thirteen directors and managing between thirty and fifty shoots per year. "Getting in from the sales side was like going to the best graduate school for the industry. My points of contact as an independent rep were higher-ups at advertising agencies and I was exposed to amazing people from the start, so I was a huge asset to Click 3X from the start." However, joining Click 3X was a shift, Eli told me, and knowing how to sell became a means rather than an end. It was a tool. "It came to be about the people I knew and my relationships with them, and my sales experience taught me how to maintain those relationships, how to enjoy and grow them. The goal was no longer just making a successful pitch; it was seeing that the pitch came to fruition and that we got the job. The pitch became the first step of many."
Eli was also now really close to the work itself – helping craft, not just deliver pitches and treatments, signing directors and making creative decisions alongside his EP. He was growing the business in a scrappy, entrepreneurial way. "When I first joined, we didn't have a lot of directors on our roster, so I was responsible for finding them, signing them and getting them work. Luckily, I had a pool of directors I stayed close with through my previous jobs and I was able to bring them onboard." Eli took ownership, something he couldn't do in his previous jobs, and it paid off. He built out the company's first turnkey production package. He was promoted to Director of Business Development. He went to the Cannes Film Festival.
At the rate Eli was growing his roster of directors, he soon started to outpace the opportunities that were presenting themselves at Click 3X. So, after successfully building out Click 3X's live-action business, Eli and a fellow EP broke off to start their own production company, Honor Society.
The Business of Production
It got cold out on the balcony, so Eli and I moved inside and continued chatting on his couch. Barely audible funk music played in the background. "How did you know the business was going to work?" I asked. I wasn't trying to sound crass, but he was recalling the story with an air of confidence not typical of a first-time entrepreneur. He explained that the team he had built was growing, and in order to continue that level of growth and take on the opportunities that were presenting themselves, breaking off was the only option. "We really valued our experience at Click 3X, but our roster of directors simply outgrew the company's brand."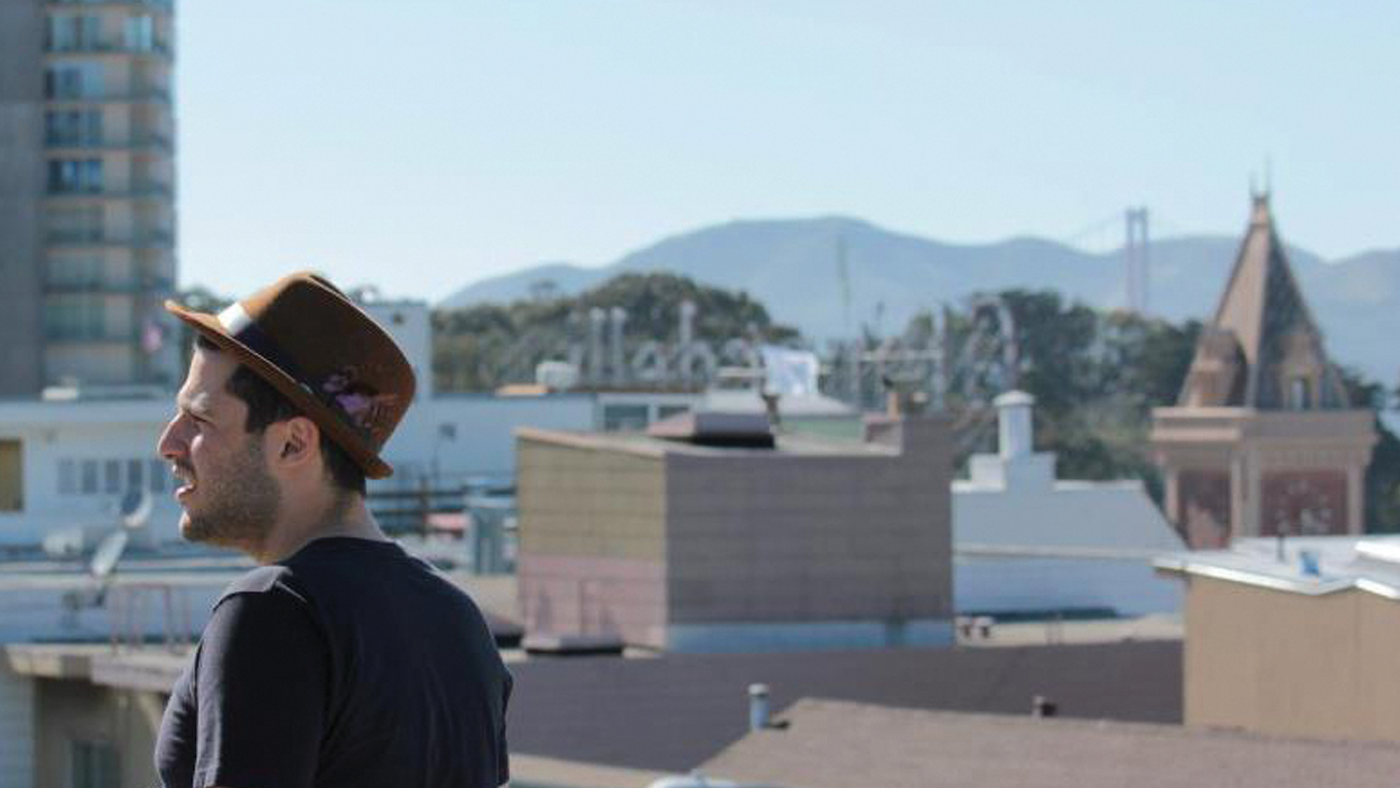 As an entrepreneur, this is an ideal scenario. When Eli and his partner went off to start Honor Society, they already had directors who had essentially agreed to work with them as well as clients looking to them for their roster of talent. In other words, they had potential money already on the table.
Nevertheless, starting a production company, or any company for that matter, is not an easy task. So I asked Eli to walk me through what he and his partner did when they were launching Honor Society. He jumped off the couch in excitement and, pacing back and forth across the living room, walked me through the business side of production.
"This is going to sound obvious, but when we decided that we wanted to start our own company, the first thing we needed was money. We spoke to hedge funds that had interest in media, live-action companies looking to expand or spin off, post-production companies that wanted to buy into a live-action offshoot, and really anyone interested in investing. Our thinking was that we could offer value in different ways to different investors, so we thought big." Ultimately, Eli secured funding from a holding company that had other, similar investments in media startups. Step one, complete.
The next step was to create an online presence for Honor Society. "We created a website, added our roster of directors, and had a big launch. We actually hired a PR firm to help us with the launch. They got us write-ups in industry publications, helped us with headshots, put together our bios. They just made it happen. Our launch would not have been as successful and certainly not as polished if we didn't have that kind of help," Eli explained. "In essence, outsource what you're not good at and focus on what you are good at. We were good at the production company thing, but we didn't know the first thing about putting together a press release. So while we could have tried to do it ourselves, it made more sense to focus on our work and our clients, and hire a PR firm to handle the rest. Ultimately this worked out great for us; the press release was a hit."
After the launch, it came time for Eli to flex his sales muscles and do what he did best. "I got in touch with old contacts who knew I had branched off. I gave them a list of my directors, pointed them to our website, and said 'hey, let's work together.'" Eli had made a name for himself in his past roles, especially at Click 3X, and the brands and advertising agencies he'd worked with knew he had good directors. "It took us some time, but eventually the pitches started coming in." They were in business.
What came next was two and a half years of ups, downs and lessons learned — a real life MBA program that neither Eli nor his partner were prepared for.
Lessons Learned from Starting a Production Company
"One of the first brands we got interest from was Twix." Eli told me, proudly. Indeed, landing a gig with one of the best known candy brands in the world would give their fledgling production company the kind of clout it needed to gain serious attention. "One of our directors was also a director and co-creator of "Inside Amy Schumer" and did 'man on the street'-style comedy interviews. This was what Twix wanted, so I went to work on the treatment."
Eli poured himself into the project, spending long days and late nights putting together a treatment that would not only explain the format of the commercial and the creative vision he and his director had, but also show their personalities and passion for the project. Their idea was to set up two tables, one in the Fulton Street subway station and another in the Time Warner building, and display film reaction videos of people trying both "sides" of a twix bar for their famous "Left Twix vs. Right Twix" marketing campaign.
"My biggest piece of advice would be to start off by working for other people who know what they are doing and learn from them."
The director for the job was known to be funny, and Eli was racking his brain to think of ways to make that come through in the treatment. Then finally, it came to him. "It was an Aha moment, one of those things that, when it comes to mind, you know it belongs in the pitch," he told me.
The thing that came to Eli's mind? The famous "Seinfeld" scene where George sets up a "candy lineup" at a car dealership to find the mechanic who stole his Twix bar, only to have his plan foiled by a group of dealership employees who unwittingly eat all the candy he had carefully set up. As the scene comes to a close, George yells at the top of his lungs, "they were all Twix!"
This was the perfect comedic button to his treatment, but it was also more than that. "Small details separate good treatments from great ones. Every little win is an extra step toward getting a client, and as a budding entrepreneur, the bottom line is that getting a client means paying the bills and keeping the lights on." In the end, they got the job and it was a success. In fact, the producer who booked Honor Society for the Twix job had such a good experience that she recommended them to other brands, and eventually got them another big client, Lowe's Home Improvement. "There were definitely small hiccups along the way, and that's unavoidable. But if you can show that you're willing to work hard and truly have your client's interest at heart, you will be rewarded. Our hard work certainly paid off."
Of course, not every job has a fairy tale ending. Eli and his partner learned the hard way that things do go wrong, and sometimes those things are out of your control.
With its early success, Honor Society was making a name for itself and landed a job doing a commercial for American car company Buick. Eli had been trying to work with the agency producer that got them this job for a few years, so it was exciting to finally book him and was yet another big step forward for the company. It felt like luck was on their side.The shoot was in LA, so they got on a plane and flew out there to meet the rest of the crew.
But that's just about where their luck ran out. In the midst of filming, they were approached by a member of a local union who demanded to know if they were running a union job. They weren't, but it turned out that one key member of their crew was a union member, which meant they had two options: either "flip" Honor Society into a union company and pay everyone union rates, or cancel the shoot. At this stage, canceling the shoot was not an option, so they flipped.
"This caused heavy delays and resulted in a major strain to the budget. We lost a lot of money on that job," Eli recalled with irritation. Flipping meant that the whole crew, including the non-union workers, had to be paid high union wages, and when you're a budding production company, you need to minimize cost. "We weren't trying to underpay union members," Eli explained. "The whole crew was supposed to be non-union, so it was a surprise that one of our guys was in fact union. Our line producer, who was responsible for hiring the on-the-ground crew, messed up."
Eli and his partner weren't happy. "The shoot was already expensive and we didn't have much time left to complete it. Now we had crew and equipment ready to go but were unable to do anything until the union issue was resolved."
Ultimately they delivered on time, but they rushed through the rest of the shoot and delivered a subpar product, eating the cost of the flip along the way to boot. It was a lose-lose situation. The producer that hired them didn't look good in front of his client, Buick, and Eli and his team never heard from him again. Needless to say, the line producer whose mistake caused this mess didn't hear from Honor Society again either.
Eli reflected on this. It was a relationship he had been working on for many years, and it just disappeared into thin air. He had stopped excitedly walking to and fro, and let out a heavy sigh. "Sometimes bad things happen and you just need to roll with the punches. You can't control every situation perfectly and no prior shoot will ever be a template for future shoots." I wanted to know what Eli would have told his former self. "The most important thing I've come to realize is that in the end you need to be flexible and prepared to deal with whatever comes your way."
I wanted more, though, so I insisted. There must have been more lessons learned along the way. Eli thought for a moment. "I should have maintained better relationships with our investors," he said. "I spent a lot of time working on growing the company and delivering high quality content, but I didn't get to know my investors as well as I should have." This took me by surprise at first, but Eli explained that investors are key to not only getting a business off the ground, but also providing guidance and giving support along the way, particularly during rough patches.
"Also," Eli continued, "knowing the importance of compromise and forcing difficult conversations early on." Since the inception of Honor Society, Eli and his partner had small disagreements here and there, but they were largely ignored in the beginning. "This can happen in any partnership, be it in business, friendship or even marriage. No two people are perfectly aligned, so working through disagreements and compromising is the only way to keep a partnership going. Eventually, my partner and I started disagreeing too much too often, and ultimately we couldn't work through it."
So despite all their growth and success, Eli was no longer happy with the direction the company was going. He decided to part ways with Honor Society.
What Do You Do After Leaving Your Own Startup?
Eli toyed with a few ideas. He considered starting another production company, though on his own this time. He had a roster of directors who wanted to work with him and even a few potential investors lined up. But his gut told him it wasn't the right time. He had just spent over two years in the hectic startup world and decided he wanted a break. "In the end, I wanted to apply my entrepreneurial experience at an existing organization and hold off on starting another company."
Eli is now Director of Business Development and Executive Producer of Content at Hone Production, a media consultancy and production company that connects brands and agencies with top notch producers, walks them through the process of video production, and even helps establish in-house production teams. "I get to work with smaller brands and agencies, guide their creative vision and even help build out their in-house production. It's entrepreneurial at its core, but with a steady paycheck, employee benefits, and less unnecessary stress. I haven't had that in a few years.
I asked Eli what advice he would give to someone thinking about starting a production company. "My biggest piece of advice would be to start off by working for other people who know what they are doing and learn from them. I wouldn't be where I am today if I didn't watch some of the best sales reps, directors, producers and business owners in the industry. Second, learn how to delegate and actually do it. It's hard to trust someone else to do something you know you can do well, but you have to give people a chance to help you otherwise you will be overwhelmed and nothing will get done."
I was finishing up my notes, getting ready to thank Eli for his time when he interrupted my typing with an afterthought. "Technology. It's all about technology. Starting a business would have been much more difficult, if not impossible, if I was tracking sales, building a website, creating email campaigns and doing the million other things that needed to get done, manually. It makes life so much easier."
"I can relate to that," I thought. I signed off my Google Drive, packed up my leftover Seamless order, and ordered a Lyft home.
Sidebar: What tech does Eli think will help make starting a business easier?
Reel Analytics: Eli's favorite tools for reel analytics are Wiredrive, Simian and Interdubs. Among other things, they make it easy to track how much of your reel is being viewed and analyze the results.
Client Relationship Management: Eli really likes Insightly, which worked well for his small-scale business but also scaled easily as he grew. He also suggests Salesforce, the biggest name in the space, but warns that it can get quite expensive.
Bidding: Eli's go-to is the Association of Independent Commercial Producers' bid form. It's admittedly low tech, but it does the job and Eli swears by it.
Lead Databases: Whether or not you're in sales, having access to thousands of production companies, ad agencies, post houses, and more at your fingertips doesn't hurt. Eli suggests Redbooks and Source Creative as the best options on the market.
Marketing Automation: Staying on top of past, present and future clients is much easier with email and marketing tools. Eli's favorite is MailChimp, one of the biggest players in the space.
Website Design: There are dozens of drag and drop website buildings out there, and at the end of the day which one you choose depends on what features you like in each. Eli's top pick is Squarespace.
Industry Updates: It might be a no-brainer, but staying up on the news and developments in your industry is the best way to stay ahead of the game. Trade publications and news outlets like AdAge, ShootOnline and Adweek are where Eli goes for his advertising news.
Roman Zelichenko, based in New York City, is a writer and entrepreneur with intellectual property experience, and has drafted legal opinions and articles on the subject. Follow him on Instagram: @rzelichenko