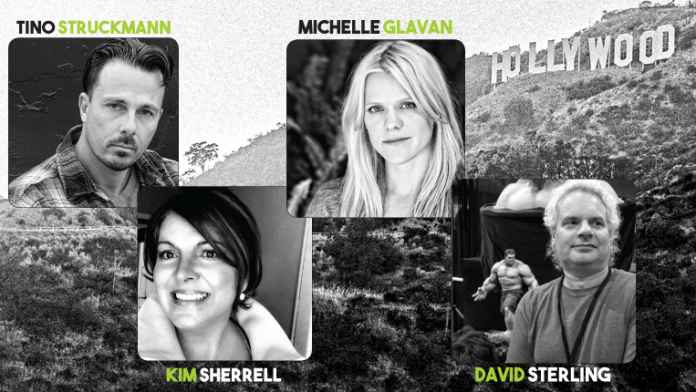 Hollywood. The allure of this town is a powerful force and it has remained part of the American Dream since the 1920s. But breaking into Hollywood has been notoriously difficult ever since the day that D. W. Griffith moved his operations from New York City to this west coast town. Whether it's the dreamers who want to change the world, the capitalists who want to make their fortune the "easy" way or the people who just want to get their stories told, everyone dreams of making it big in Hollywood. But Hollywood is broken. And that's great news for you and me — and everyone, actually.
Because there are so few job openings and so many people wanting to create Hollywood Magic, the supply of filmmakers has always far outweighed the demand for fresh faces and ideas. Moreover, nepotism in the business has traditionally made it much more of a "who you know" than a "what you know" industry. It's a known fact that some of the most sought-after jobs in the world are driven by cronyism more than competence.
Still, you know that you've got what it takes to make it and you're reading Videomaker right now because you want to learn more of the fine details. Well, we have some great news for you! It's never been easier to get your product out there and we've spoken to some fairly successful filmmakers who've been getting it done. They've been kind enough to open up to Videomaker about their careers so that you can learn from their experiences. Not every success story in Hollywood revolves around the big studios; there are many successful independent filmmakers and room for plenty more.
In the March 2015 issue, we spoke to Lloyd Kaufman and David Heavener, two independent filmmakers whose careers have spanned a combined 75 years. But they had to make their way up through the old Hollywood system. For this piece, we spoke with four more creators to hear their varying perspectives on breaking into today's movie industry. Since they've all taken different paths, we fully expected to see some variance, but there are many parallels in their careers, as well as some aspects that all four agreed on without fail.
The Filmmakers
Tino Struckmann is a filmmaker who primarily specializes in action/war movies and started his movie career as a military adviser — and occasional actor — on the Dennis Hopper TV series "E-Ring" in the 1990s. Working on a movie set is so much cooler than any other job, and Tino was one who appreciated it immediately. He was determined to learn more about the business. "I like to see how things work," he explains as his reason for going into directing and producing, as well as acting.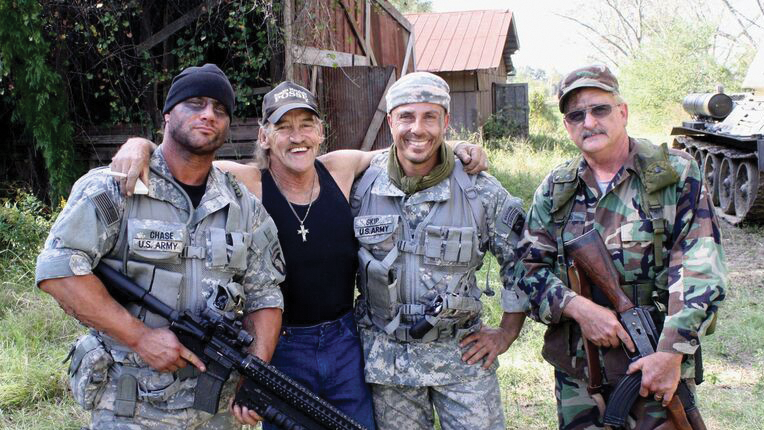 Next we spoke to Kim Sherrell. Like Tino, she feels that her determination is one aspect of her personality that sets her apart from the crowd. Kim also credits her participation in social media for a large portion of her success. "Twitter's immediacy and Kickstarter's discovery engine now put me in immediate contact with people who are anxious to make the same types of projects I'd love to tackle. Audiences can find content they enjoy. Social networks bring us exactly the right talent, too." Describing how she became attached to the forthcoming movie, "Dig Two Graves," she says, "It's a gorgeous piece of cinema. I met (writer and director) Hunter (Adams) through Brandon Walter and Kasi Brown, a brilliant writer/director team who found me through social media. How would I have met these incredible people before Jack invented Twitter and Yancy created Kickstarter? Unless I went to the same university, my chances were ZERO." Of course, Kim takes social media very seriously, which is exactly what you'd expect from someone managed to get the Twitter handle of @kim.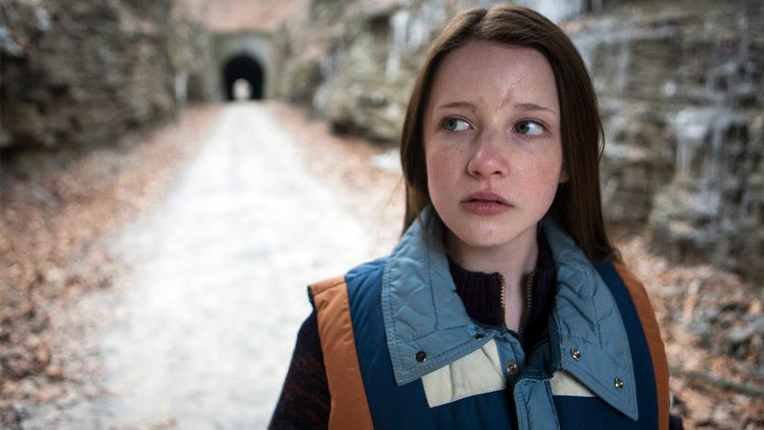 The freshest approach to stardom is YouTube, so we also interviewed Michelle Glavan, an actor and producer who is using YouTube to build her fame and — eventually — her fortune. At the time of this writing, Michelle's YouTube channel had nearly a quarter million subscribers, 23% of the way of the way to her goal of one million. But Michelle didn't get into filmmaking to be on YouTube; her goals at the beginning of her career, as you will find out later, were different than they are now. She expresses that she didn't take her filmmaking career seriously enough at the beginning. "I didn't expect anything from it. I wasn't monetizing when I first began. I was just making funnies. So, to have people subscribe, even though I'm not in the millions, means a lot to me." Fortunately, she found the growth potential and financial success that YouTube can afford an artist and businessperson. Michelle has taken her career by the reins and is using YouTube as her vehicle to success.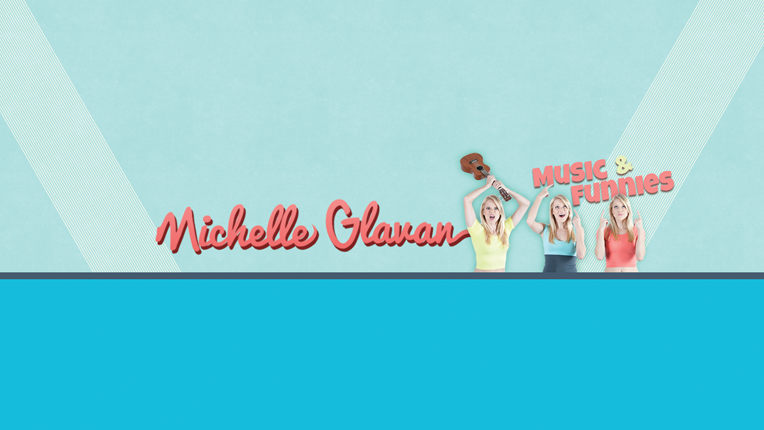 We also spoke to David Sterling who, having produced over 130 films to date, is the most tenured filmmaker on the panel. David began his career in the early 1990s under the old Hollywood system, so he is able to provide extra insight into how the filmmaking industry has changed over time. Although David and Michelle are two very different people, they also have much in common. You see, David came to Los Angeles in hopes of a different career, too. David was looking to make it in the music business. Along with DJing, he worked with over 2,000 bands, filming their concerts and says that he had to grow into the movie industry. For that reason, he also feels that he should've treated it like a business long before he did.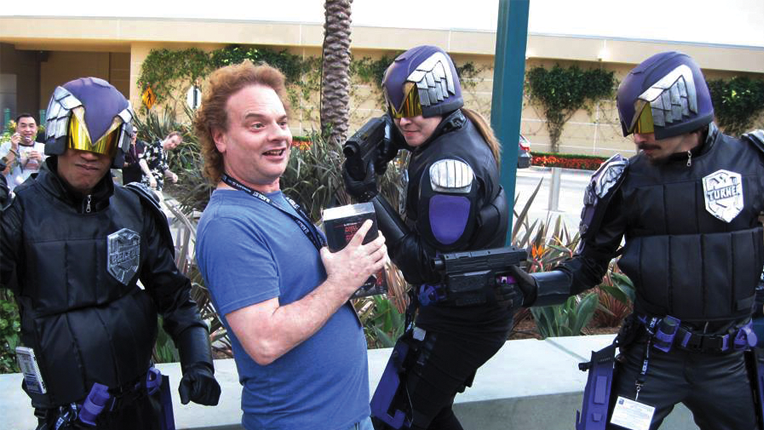 Although they all forged different paths, they had one major theme in common: Success is all about commitment. If you don't commit to making it in the movie industry, you're not going to. There are many thousands of people who want to be great filmmakers and they've done more than polish their Academy acceptance speech: they've dedicated their lives to making it happen. If you're going to give up the first time you lose a contest, you don't belong here. Believe in yourself, believe in your concept, believe in those around you. With talent, some luck and the right people, a determined filmmaker will most often be a successful filmmaker.
Branding
With determination comes commitment to the process and to the identity you are crafting for yourself as a filmmaker. David explains that you must go "all in" if you want to be successful. "It's 24 hours a day, seven days a week," he explains, "especially in the beginning. I'm older now and I've only made five films so far (in 2015), but when I was younger, I was making a movie every eight to 12 weeks." This comes from a guy who gave up every weekend of his high school years to DJ and record concerts. He has spent thousands of hours just filming concert footage. Although David will lead you to believe that he's slowing down, he spends many hours each day working on his Video on Demand (VOD) site distributing dozens of movies. David feels that it is necessary to keep adding new material (production as well as distribution), as people will forget you if you don't stay fresh, so he is constantly adding to his site. He also explains that, in order to keep his brand out there for all to see, he is constantly updating on social media, "even on holidays."
Michelle concurs with David, as she also emphasizes the importance of keeping your brand fresh and the videos rolling. "My first few years, I buckled down and made a video a week (almost) and I think that's the best way to grow. The next step for me is one million subscribers, and I believe persistent hard work, posting a video a week, and working with other creators will get me there. Consistency is key."
But you don't want to make just anything that pops into your head.
But you don't want to make just anything that pops into your head. You will build a fanbase better by branding yourself. To do this, you need to stick to your brand's identity. If you're making action films, you don't want to suddenly switch to comedies or romance. It will confuse your audience as to who you are and what they can expect from you. If you choose to change your brand, you'll end up having to regrow your audience — except your mom; she'll still be your fan. So go ahead and take the time to think about what you want to make; write it down and reference your notes as you proceed. David advises that you look for the type of movies that nobody is making and to look to the future; don't make what's already been made! That's what the big studios are for.
Although the two are related, "brand" is not the same as "genre." For example, Tino doesn't exclusively make World War II movies. One of his current projects is "Men of Thor," a project that he is making to honor his grandmother who was a Viking historian. Just like his World War II movies, Tino is telling the "stories from history that need to be told." We are also in pre-production on a Holocaust movie about my grandparents; like most of Tino's movies, the foundation of the story is real. "Expendable Assets," another film that he is currently producing, is being made to bring the subject of human trafficking to light. This is a subject that Tino addresses in his 2006 book, "Stalked," and the cause behind his Struckmann Foundation. All of these movies stick to Tino's brand, even though the genre changes. They are all movies with a lot of action, with heroes and villains, and are based on true historical events.
Commitment and Determination
Tino is a man who is very determined in everything he does, whether it's bodybuilding, soldiering or making movies, he goes full force all the time. "At heart, I'm a soldier; I go all out and plow down anything that's in my way. It's a fight every day." But Tino's story is one of success. As he explains, most people in Hollywood, whether they're actors, producers, gaffers or PAs also have at least one other job to pay the bills. Because he now makes his living exclusively through his work in movies, he is one of the more successful auteurs in the independent film world. Being able to have the career that you love while being able to pay the bills is considered a success in any industry.
Kim agrees, stating that, "Getting here was extremely difficult at times, but I have a stubborn nature that allows me to stay committed to goals. Grad school took years. Becoming tenured took years. I decided a film career might take decades, or essentially until the end of my life to accomplish, but I made that commitment."
All of the filmmakers that we spoke with have had to learn a lot. While Kim learned quite a bit of her craft in school, Michelle Glavan has learned by doing. "I've always been a writer/actor/singer/performer, since I was little, but I had to learn the other side of content creation on my own. For example, editing, graphics, color, audio mixing, producing, and the business/marketing details that come with having a YouTube channel."  
The New Hollywood
One of the biggest deterrents to movie creation is funding. Crowdfunding levels the playing field tremendously. Until Melvin Van Peebles came onto the scene in 1970, movie making was open exclusively to white men who had connections. Although Van Peebles' breaking down of the color barrier helped open the door to women and minorities, Hollywood has always been known for its epic resistance to change. Even though Penny Marshall became a big studio director ("Big," "Jumpin' Jack Flash," "A League of their Own"), it certainly didn't hurt one bit that she's Tony Marshall's daughter and Garry Marshall's sister. But that was the old days; they're part of the past. The present and the future are the Internet.
Kim Sherrell observes, "I hadn't anticipated things becoming easier for women, but they have. Women are enjoying remarkable success with the new funding and distribution models. For me that's been the most surprising thing about being a producer in the year 2015." She makes the most of the Internet and social media in particular. "I struggled for a number of years. Then, something surprising happened. With the advent of social networking and crowdfunding, I found a lot of the hurdles were disappearing. Suddenly I had loads of opportunities… Twitter's immediacy and Kickstarter's discovery engine now put me in immediate contact with people who are anxious to make the same types of projects I'd love to tackle. Audiences can find content they enjoy. Social networks bring us exactly the right talent, too."
Traditionally, there have been three ways to become a producer or director: The easiest and most certain way was to have a relative in a position of power at a movie studio. There's also the "George Lucas route," which is to go to an accredited film school and work on student projects until you got discovered. And the third way was by getting yourself on the set of films and learning from the directors whom you admire.
Fortunately, the Internet has added new methods for you to reach your goals. Make no mistake about it. Social media is filled with opportunities to become a great filmmaker — but you have to work hard to make it. Every "overnight sensation" on YouTube has put years of effort into audience building and branding, whether they're making horror films or simply filming themselves while playing Minecraft.
Make no mistake about it. Social media is filled with opportunities to become a great filmmaker — but you have to work hard to make it.
Kim has strong feelings for the power of social media and what it has done for her career. Not only has she backed 84 other creators using crowdfunding, but she is also making a movie, due out this year, called "Kickstarted," which Kim describes as "a beautiful documentary about this awesome phenomenon that's occurring right in front of our eyes. There is not a single element in the film that does not owe to startup culture and network building. "Kickstarted" follows the experiences of a musician, a filmmaker and an inventor, all of who use crowdfunding to pursue their lifelong dreams. Each creator puts their reputation, their financial future, and their creative lives on the line in order to convince the crowd their dreams are worth funding. The project raised a good chunk of production money from an audience who wanted to see the idea realized."
The filmmakers on our panel distribute their movies in different manners and this is probably the biggest dissimilarity between those who entered Hollywood through the old system (David and Tino) versus those who came in through the new methods (Kim and Michelle). In the old Hollywood system, you used distributors to proliferate your films, whereas the Internet age allows you to do your own distribution without having to leave your basement. Both methods have their advantages and disadvantages.
The best case to be made for working with distributors is that you can get some of your financing upfront and not have to put up your own money. However, this money comes with a price — and that price is creative freedom. Yep, the main reason that you became an independent filmmaker, rather than try to make it in the studio system is partially taken away in order to get your masterpiece out to the public. Not only can distributors force you to change the content of your opus, but they can even force you to change the title. Oftentimes, they'll make you change it to a name similar to a current hit film to improve sales, even if it is deceptive. David explains that "making the deal is an art. The endgame is making money, so you always have to think of it as a business." He goes on to warn that dealing with distributors can be very tricky, especially the 'getting paid' part. "Most distributors are underfunded and if it comes down to paying you or keeping the lights on… they're going to pay you last… if at all."
However, if you're distributing through your YouTube or Vimeo channel, the project is entirely yours. Kim explains, "We don't need anyone's permission. It's okay to make exactly the sort of creative projects we all want to make and viewers want to enjoy." Michelle concurs with Kim's conclusion, stating "The thing I love about having my own channel is I get to have creative control. I get to do everything how I want it done." What it comes down to is this: if you want complete control over your work, you not only need to make it yourself, but distribute it on your own. While you'll have to find more creative means to fund the project, you'll be able to make it the way that you want (within your budget, at least). Michelle feels that her channel will one day pave the road to much bigger Hollywood success, "The key to getting there is making an awesome pilot and getting support from the right people and production companies by constantly producing content that they believe in. Consistently creating good work will get me where I want to be." To that end, she and her partner Natalie Lander have a pilot coming out in spring of 2016 that, after more than three years of preparation, they hope launches them to the next level.
It's also much easier and less expensive to make movies these days. Our resident expert on the old Hollywood system, David Sterling, explains that he has worked with all the different types of film and video, from 16mm and 35mm film to digital video and now 4K, which he has decided he'll continue to use going forward. The access to available formats and the lower costs that come with them make it easier for today's filmmakers to break in without needing distributors to cover their costs.
Success in any profession requires that you dedicate yourself. The movie making business is one of the most difficult; try not to forget those who are most important to you. Tino, whose production company is Almighty Dog Productions, communicated to us that he would get so busy working on scripts that he would forget about his own dog. "He sat there for so long, holding the ball in his mouth; waiting for me to play with him. I just couldn't break away from the script I was writing. When I finally did get up, he was lying in the corner, looking sad. I looked at my feet and saw that he'd left the ball next to me." That was when I realized how much I'd given up for success in Hollywood. I never had a wife or kids. I left my family in Europe and came to America. All I had was my dog, and I realized how my work made me neglect him… What's an Oscar worth if I have no one to share it with?"
But don't let him fool you; Tino is in it for the long haul. He's a successful Hollywood professional because, even though Hollywood makes it hard to break into the community of friends and family, it can be done. "There are a lot of people out there that could make great stuff if they're allowed to do so. There are too few people making movies. It's still going forward for me… You need to take an optimistic approach to get you to the next level."
David Sterling has been through a lot in the industry. He has been very successful but, like everyone else, has also made mistakes. With decades of experience under his belt, he understands what his audience wants. He advises us that a filmmaker should make movies that people want to see today, not the ones that they wanted to see in the past. Staying current and adapting are keys to surviving in the industry over the long term.  Make movies for the time. He advises us to look for the movies that no one else is making, citing the example of his movie, "Lizzie Borden's Revenge." "At the time, nobody was making any movies about Lizzie Borden. Suddenly, they're all over the place."
Tino feels that movies should motivate the audience, "Money has to be a component, but make movies to move people." He also advises, "Remember who you are and where you came from. When we compete, we lose sight of who we are. We leave behind those who matter… I wish I'd spent more time with my family." Although Tino feels some regrets for the amount that he dedicated to his career, he certainly has no intention of stopping, telling us that "the best has yet to come."
To people around the world, Hollywood is an enigma and a fantasy. To those of us who live here, it's a town. The "magic" is what comes from the people who make it magic. There are thousands of people who want to make it big in the industry; with hard work, some friends a little luck, you can make it, too. Although everyone profiled in this feature lives in the L.A. area, "Hollywood" is diversifying all over the world, thanks to the Internet and all the new distribution models and the opportunities for connections that it brings.
John McCabe is a Los Angeles based Scriptwriter and Director. He is also the founder of Never Say Cut Productions. Tina Hoffman is a Freelance Producer and Graphic Artist.