After having watched dozens of shorts at the SIGGRAPH Computer Animation Festival, some of them good, others not very good, they came to the short that was voted "best student film." It was a French piece with no dialog called "Garden Party." A short film that lasted just under seven minutes, it was hilarious, adorable, vivid and detailed. It blew me away. When it ended, John — one of the most cynical people I've ever met — turned to me and said "Let's go." When I asked him why we shouldn't stick around for the rest of the shorts, he replied "because there is no way anything we see now will be better than that, so it'll just be anticlimactic." It had to be a great video for him to say something like that. When we left the theater, he said "if that doesn't win an Academy Award, I'll be amazed."
We knew there was something very special about this picture and the people who made it, so as soon as I had the chance, I made it a point to befriend the filmmakers on social media. I wanted to learn more about them, about their film and how they went about making something so cool, so uncommon, so detailed and so provocative. Besides, we were already certain where they were going to be on March 4th, even though the nominations wouldn't be announced for another six months.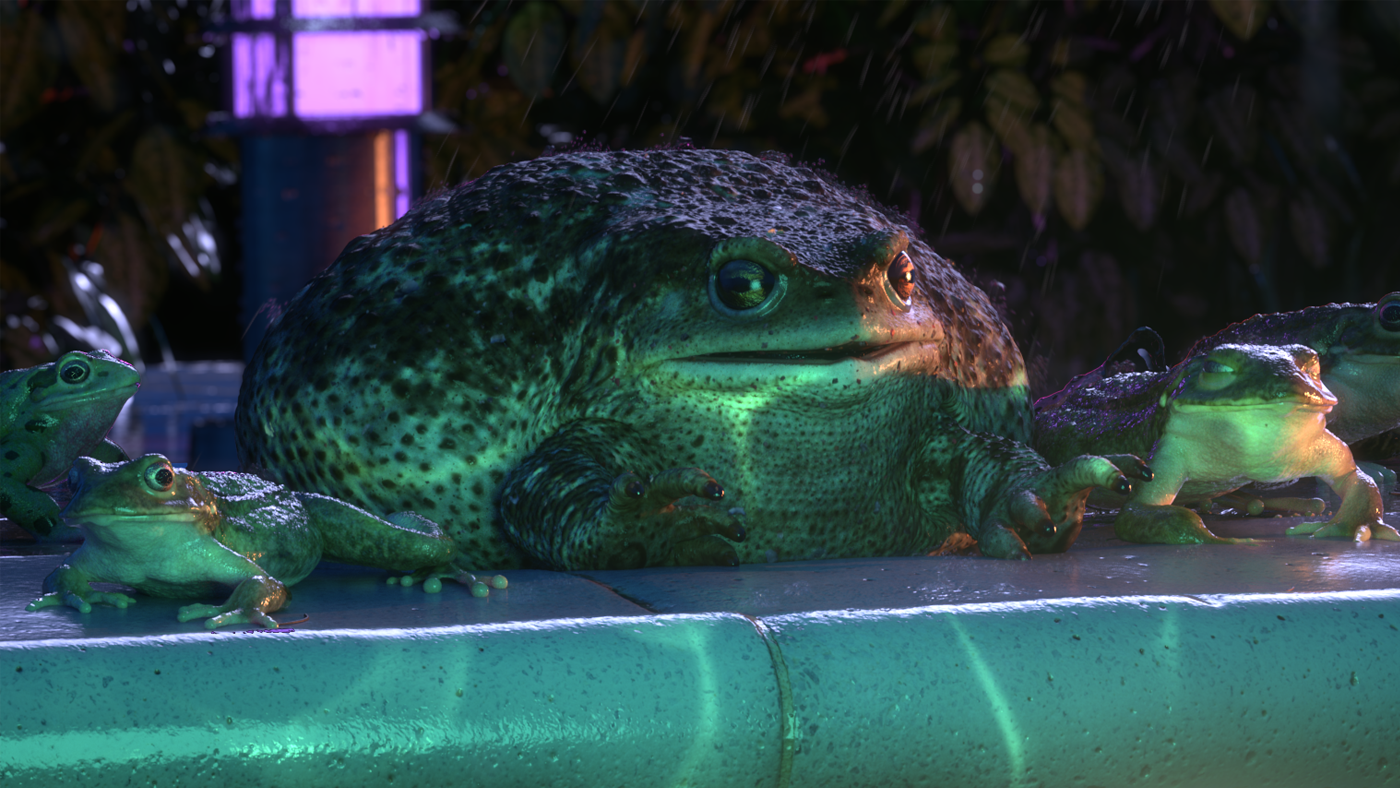 For many of us, the dream of getting invited to the Academy Awards started long before we picked up our very first camcorder. The Oscars are, of course, the ultimate dream for all filmmakers; they are such an exclusive award, and for the past 90 years, they have been given only to the very best of the best.
A Very Special Film
"Garden Party" is a very special video on many levels, but when we first saw it, we never knew just how unique it actually was. While the final product was different than anything we'd seen before, we would soon learn that the filmmakers and the road to creating this short were also very different from any others.
Unlike most films, which have a single director, or sometimes two, "Garden Party" was made by a committee of six directors!
Unlike most films, which have a single director, or sometimes two, "Garden Party" was made by a committee of six directors! That's right, the collective known as "Illogic" (www.illogic.fr) consists of six young men who met at film school in France and all are given equal directorial credit. The only other person to work on "Garden party" was the music director.
Here's a brief introduction to the team:
Victor Caire, our interviewee, was born in 1993 in Aix en Provence, France. Early in life, he was attracted to art and drawing. At the age of 14, he developed an interest for visual effects and cinema. He created several short films during high school before pursuing his studies at Mopa in 2011. During his studies, he became more interested in the field of directing and preproduction in general, as well as the involvement in character animation. On the movie, he worked essentially on the script, the storyboards, 3D pre-visualization, and editing.
Lucas Navarro was born in 1991 in Paris, France. Lucas started to get interested in video at the age of 10. Later, he decided to specialize himself in CG animation to keep telling stories, using all the various tools that a computer can provide. On "Garden Party," he was in charge of the lighting and compositing of the film. The goal was to have a realistic look, and also to use colors and lights to tell the story.
Lucas and Victor were in charge of the storyboards and first edits, taking ideas from everyone and trying to "wash the dishes" and build the structure.
Gabriel Grapperon was born in 1993 in Pau, France. Gabriel discovered and fell in love with video content creation during his childhood. After High School, he went to MOPA in 2011 and made a first short film called "Locked Up." Two years later, Gabriel collaborated with our team "Garden Party," which would develop his taste for a realistic animal aesthetic. On the movie, he's in charge of the technical management like asset tracking and the production pipeline, and he works a lot on character surfacing, lighting and effects.
Theophile Dufresne was born in 1992 in Metz, France. He got very interested in digital image creation during his younger years and decided to pursue his studies in this area. After a time at an art school in Paris, he joined MOPA in 2011. He quickly became passionate about realistic computer graphics, especially surfacing, lighting, rendering and compositing. On "Garden Party," he worked a lot on background surfacing, lighting and compositing.
Gabriel and Théo worked on the environments and characters design.
Vincent Bayoux was born in 1989 in Grasse, France. At the age of 13, he became interested in comic books and animation. After graduating from high school with an emphasis on literature and art, he moved toward 2D animation and, in 2013, received a technical degree in cinema and animation. Learning about visual effects and computer generated animation made him wish to further explore the animation technical skills. He joined MOPA in 2013 and specialized in rigging, animation and effects simulation. On "Garden Party," he was in charge of character rigging, script and tool development, and water effects.

Florian Babikian was born in 1990 in Martigues, France. At a young age, Florian was attracted to art and drawing. After completing his A-levels, he decides to study at an art school in Montpellier. It's at that time that he discovered and became passionate about 3D animation. He joined MOPA in 2001; through the years, he specialized himself in animation while keeping an interest in a generalist aspect of image creation. On "Garden Party," he's the main animator and also works on character modelling and blendshapes.
Vincent and Florian were able to make all the moving, animating the frogs.
Romain Montiel, Music Director for "Garden Party" was born in 1992 in Cavaillon, France. He became passionate very early to contemporary music, encouraged by a musician father who taught him the drums and the piano. After playing in several formations with various kinds of ambitions, he joined the University of Music in Lyon. Holder of a master's degree in Music for Visuals Arts (MAAAV), he joined the "Music Class for the Image" at the superior conservatory (CNSMD) of Lyon in September 2016. On "Garden Party," his goal was to support the schizophrenic mood of the film, while adapting himself to the directors' wills to make a film musically stripped.
While Victor Caire was the co-director whom we interviewed for this story, he speaks for all six of his team members. Having watched and often interacted with three of the co-directors (Gabriel, Théo and Victor) over the past six months, it's obvious that they are such a great team that they speak for each other; when you speak to one co-director, he is replying for all of the partners. Read on and learn about the many unique aspects about Oscar-nominated "Garden Party" and Illogic, the equally unique team that created it.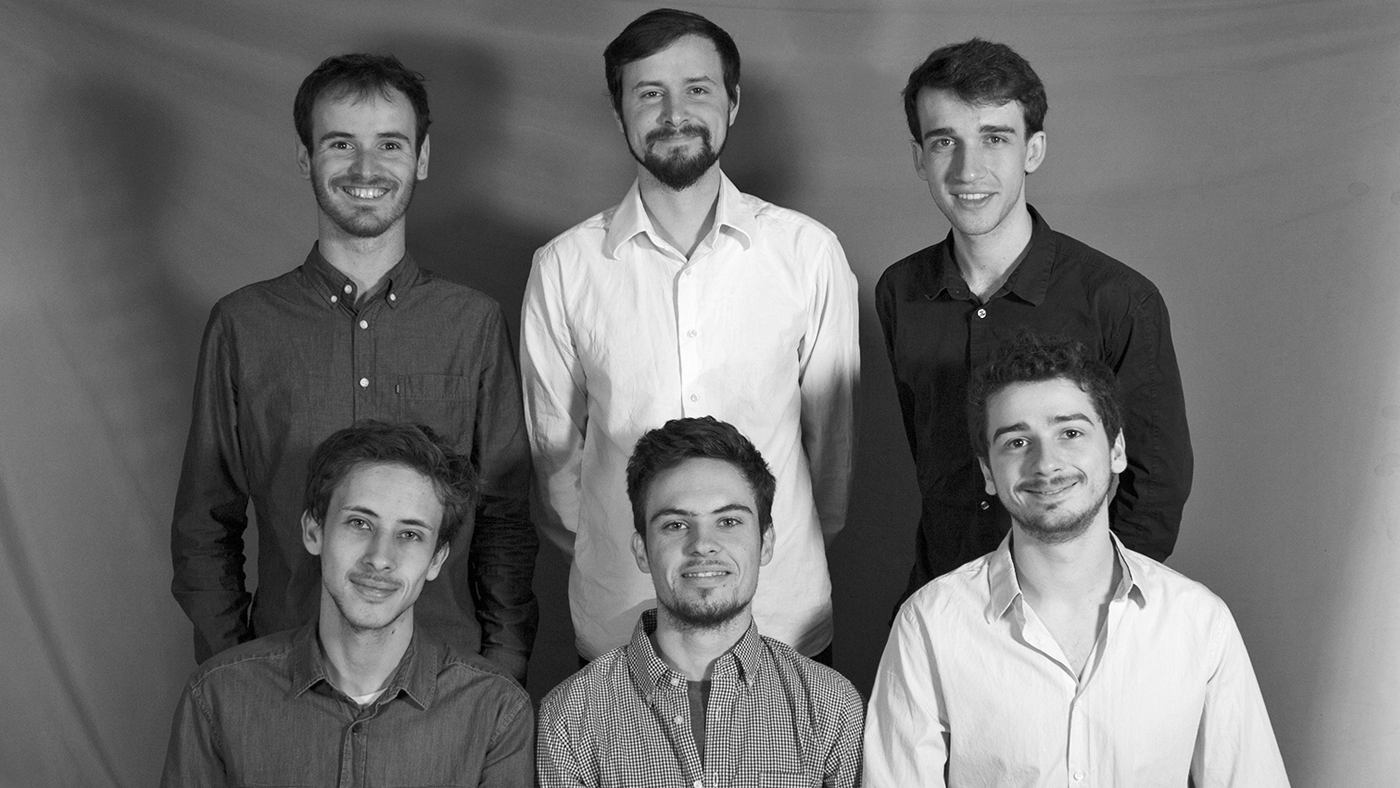 The Interview
Videomaker – Having watched "Garden Party" several times, we are still amazed at the storyline. While at first it seems so generic and cute, when you look at it deeply, it is very well developed and really full of surprises. There are plot twists throughout, yet it flows magnificently, so we were wondering who actually wrote "Garden Party?"
Victor Caire – Thank you. There was a lot of complexity in the writing process. We took a lot of time to get a good storyline and it kept evolving all along the animation process. Shots and editing were constantly changing, and it directly affected the animation and rendering. It was always about wondering which shot we could create and being sure it will stay in the movie at the end.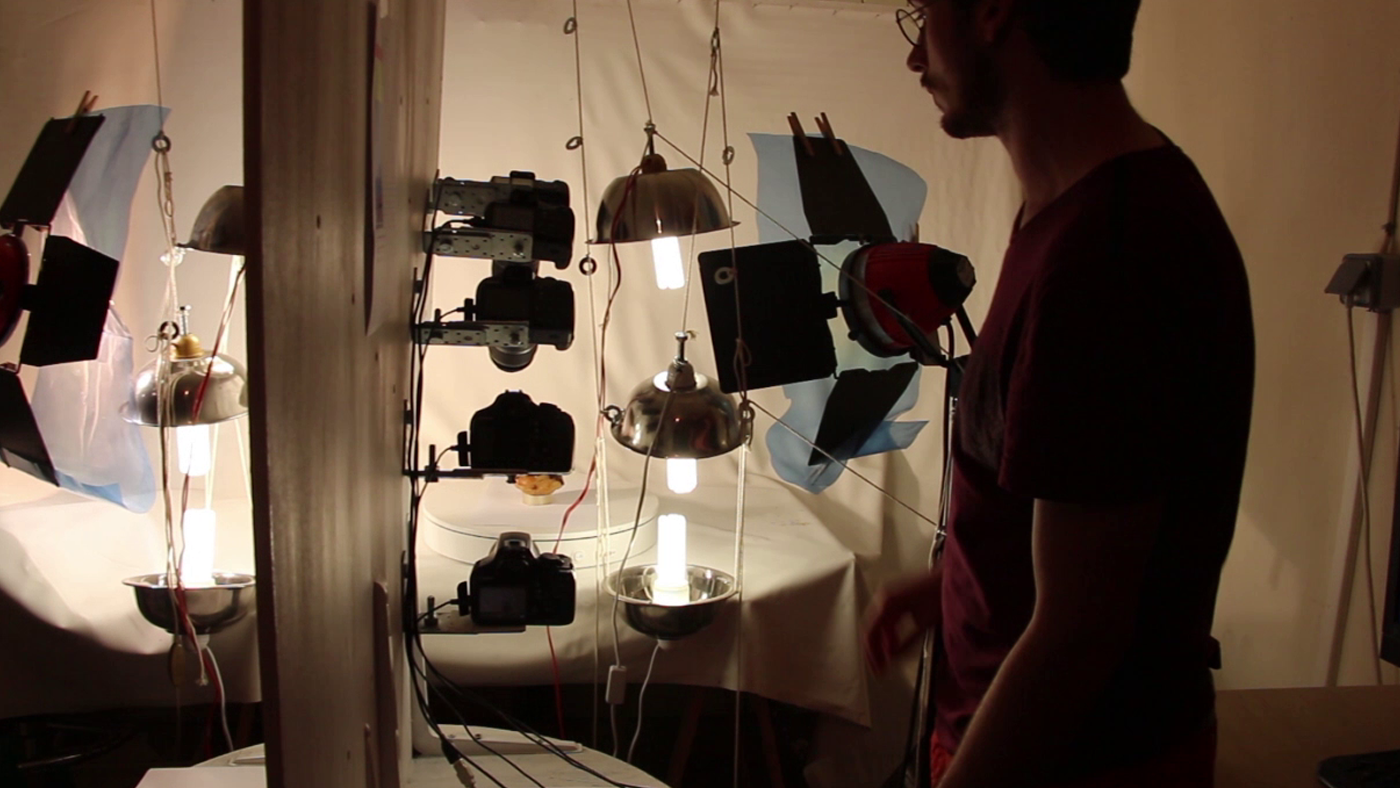 Videomaker – Who are the members of "Illogic?" Tell us how you came together.
Victor – We are six animation school students from France. We met at MOPA (Motion Picture School in Arles), which is known as one of the best animation school of the world. Many student short films from this school have received accolades and awards in the most famous festivals around the world. "Garden Party" was our student graduation project and since that time, we have formed our company, Illogic. We formed it to be the transition from student projects to commercial projects, such as television commercials.
Beyond our respective roles, we were very much generalists and everyone could help in all the different tasks when needed, which was important. It was a real advantage to be all in the same little room. All the information was travelling very fast, without the need of a huge pipeline or people to coordinate.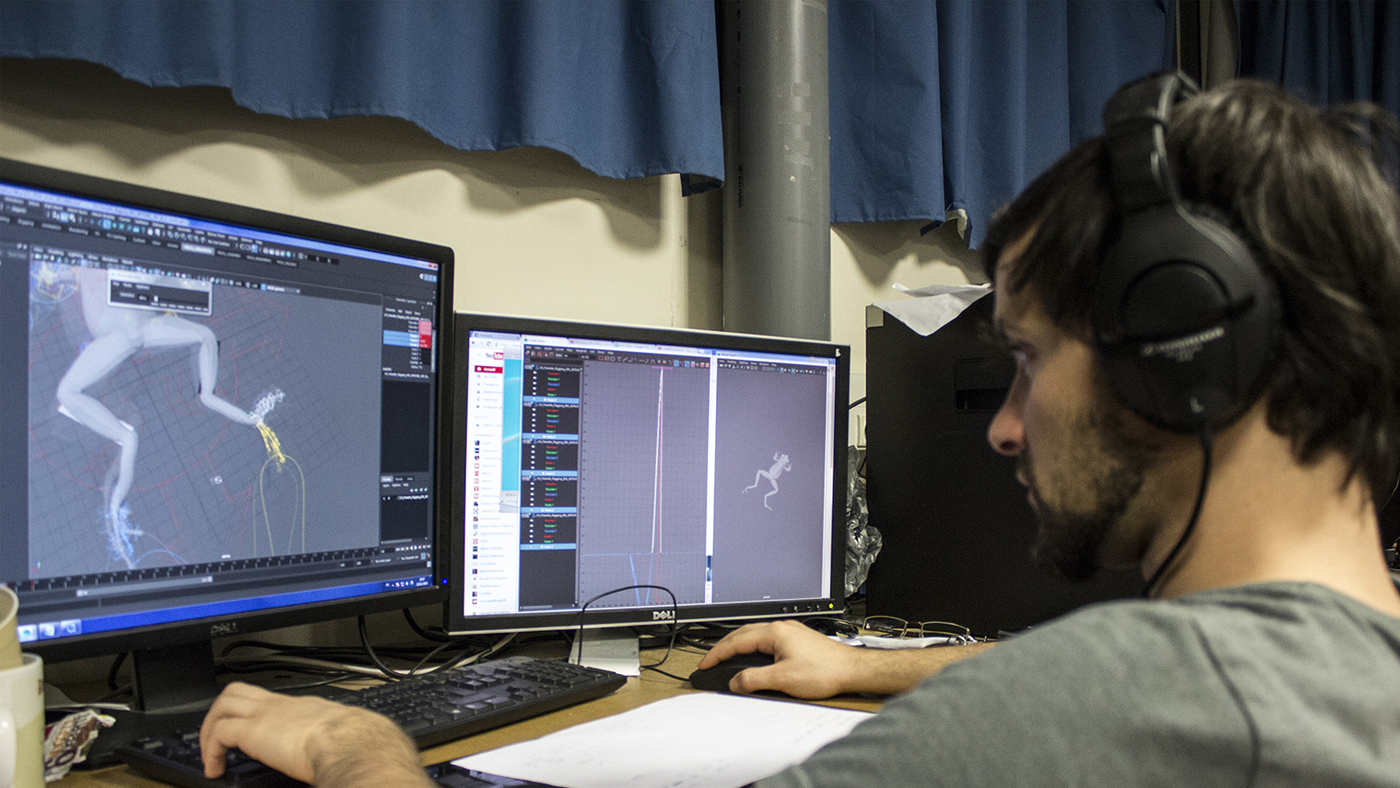 The only other person involved was music coordinator, Romain.
Aside from their passion for making animated films, the filmmakers have another major common interest: a love of animals and wildlife! Additionally, the six students found at MOPA school (previously part of Supinfocom) a way to create good stories and capture images. Once they became friends early in their college days, they never stopped working together and they developed a great chemistry, where each of them could increase their personal skills in many fields, from script to final rendering. Florian, Victor, Théo, Gabriel, Lucas and Vincent have now created a collective of directors known as ILLOGIC, directing short films and TV commercials for WIZZ design.
Videomaker – So that's it? Nobody else worked on this film?
Victor – Coffee. Lots and lots of coffee.
Videomaker – I'm pretty sure coffee has been a co-conspirator in almost every great film ever made! But what about the cast of "Garden party?" I hear you brought a whole new meaning to the term "capture" in order to acquire this talented cast!
Victor – Haha, yes. We all worked together to hunt down our cast. We did our own casting because most casting directors prefer to work without a net.
Ed. Note: The team found and caught live frogs to serve as models for the characters. Check out the making of video on Vimeo for a closer look at the process.
Victor – (cont.) We were inspired to make this movie because we loved this vision of animal life, how it comes into perspective with ours. Animals are more innocent, simpler and more direct, making them efficient characters. Amphibians correspond quite well to this primitive aspect, [with their] stiffness and fairly binary behavior, which makes them inherently comic.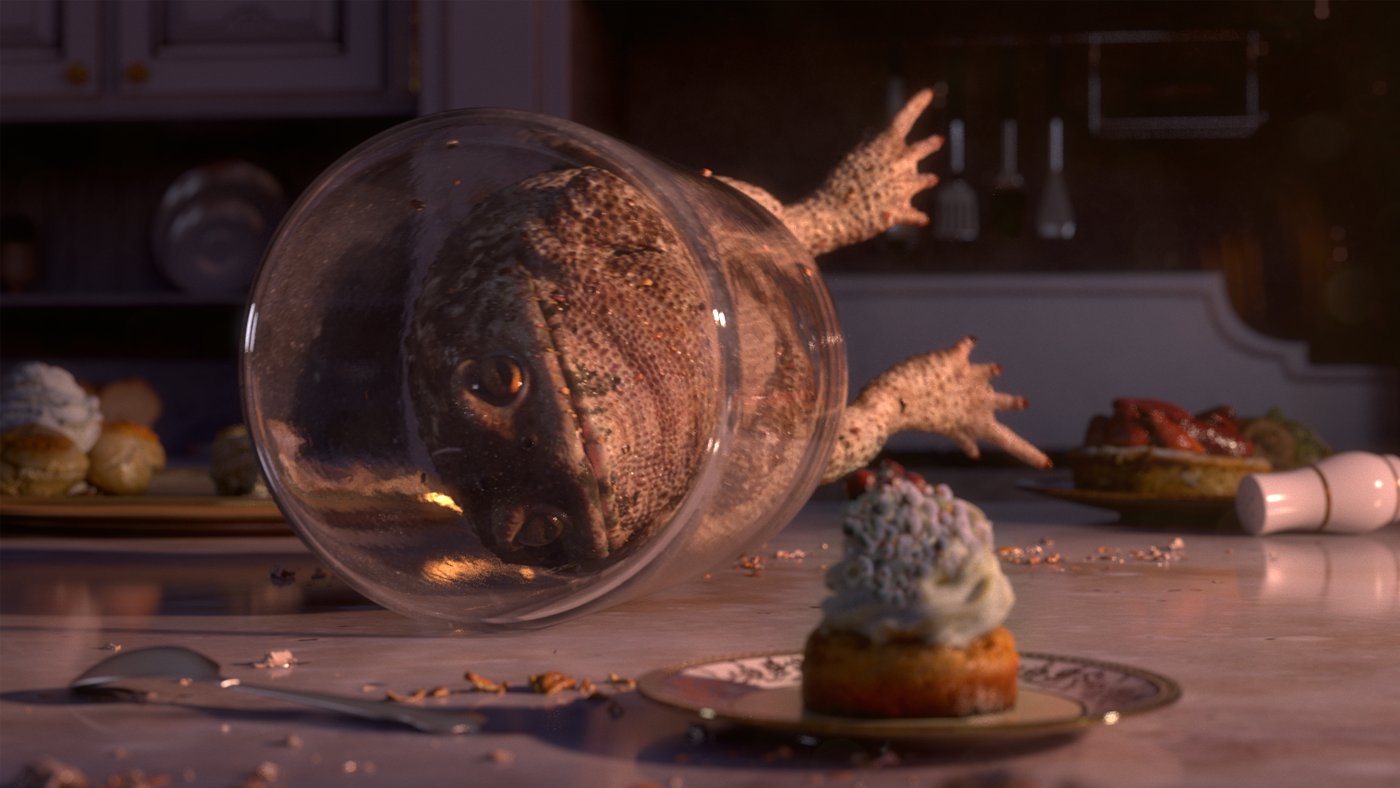 There was something amusing, to put these innocent animals inside this abandoned rich house, full of expensive and valuable stuff. It's like nature always takes back its rights, and it shows in a way a certain vanity of human beings, but in a funny way. We also feel that the double narrative – which blends those little frogs stories with a dark polar background – creates something that people are curious and intrigued about.
Videomaker – What can you tell us about the making of the movie? What did it cost, how did it come together and how long did it take?
Victor – It was made entirely at school, which [took care of] the computers, cameras and software, — so it didn't cost us anything to make!
Videomaker – So let me get this straight… a zero-budget film is on the verge of winning an Academy Award? Wow! Go on…
Victor – It took 10 months, from September 2015 to June 2016, then [it was shown] exclusively at festivals after that. Thanks to Shorts TV, it's now in theatrical release for a month in the Oscars nominated shorts program.
Ed. Note: For a list of Garden Party's many awards, festivals and selections, go to https://www.gardenparty-movie.com/awards. "Garden Party" qualified for the Oscars by winning the Grand Jury Prize at the Nashville Film Festival in 2017.
Videomaker – Please tell us about the lessons you learned from the process. As this is the first film that your team made, you surely learned a thing or two while making it.
Victor – We learned that we have a fabulous team, but the most important thing we learned, is that the animation process is always full of surprises, and adaptation is the key. It is most important to keep to your intentions, whatever happens.
Videomaker – It's truly amazing that you have been so successful at this young age and that your student film… Let me emphasize that… student film… is on the verge of winning an Academy Award! First reaction, please: How does it feel?
Victor – It feels great of course! At the beginning we were just eligible among 60 other shorts. We have made it to the short list and now the nomination. Each time it's a lot of hope and pressure. It's amazing that our short made it so far and we are very excited for the final step!
Ed. Note: Théo later added that he isn't sure it's all sunken in yet. They've spent February on a whirlwind in the city of Los Angeles and even though the team has been here before, everyone wants a piece of them this time. They've dined with Steven Spielberg and Gary Oldman and hung out with Meryl Streep. "We've made so many new friends…" he added. With their talent and their eye for story, we feel that everyone in the industry will soon want to be their friends, too!
Videomaker – For our last question, we'd like to know if you have any advice student filmmakers based on your experiences?
Victor – That [hard] work does pay, that you can do great stuff with motivation. And that the best weapon for students is the story. The temptation of imitating the industry can be strong, but you will only end with a bad copy. Story is everything. We were bored to hear that every time, but this is so true.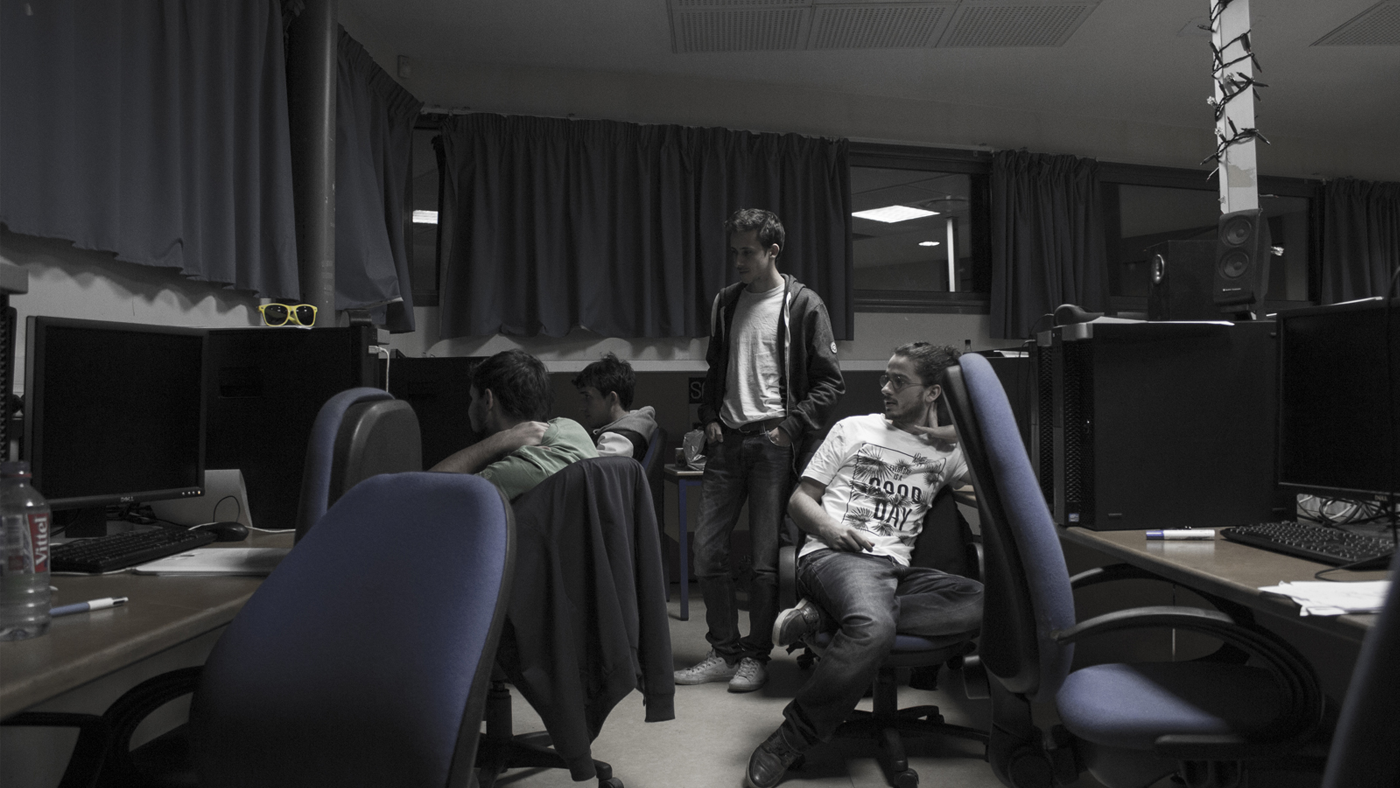 The Night of the Announcement
"Garden Party" is the odds-on favorite to win the award for best short film (animated), despite the presence of a well-hyped short by celebrity Kobe Bryant. This article in the New York Times describes "Garden Party" as "[t]he really outstanding nominee" of the field. Tune in on March 4, 2018 to find out whether our prediction in July of last year will hold true. In the meantime, go to https://www.gardenparty-movie.com/ to learn more about the movie.
John McCabe is a Los Angeles based Scriptwriter and Director. He is also the founder of Never Say Cut Productions. Tina Hoffman is a Freelance Producer and Graphic Artist.