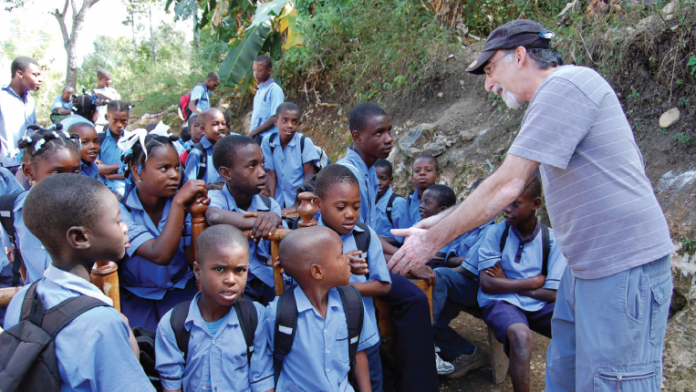 Non-governmental organizations (NGO) are hard to define. On it's most basic level, NGO usually refers to an organization that is not a conventional for-profit company or an institution run by the government. They often, though not always, have charitable status or are tax exempt as they are often set up for social purposes such as engaging in human rights activities, environmental issues or development work. NGOs can work locally, regionally, nationally and/or internationally. It is estimated that there are roughly 1.5 million NGOs in the United States.
You may have heard of UNICEF, OXFAM, Save the Children and Médecins Sans Frontières, better known to the English-speaking world as Doctors Without Borders. These are some of the bigger, better known NGOs but there are many, many more.
Negotiating a video contract with an NGO is just as competitive as acquiring a gig with a for profit organization, sometimes even more challenging. In order to get your initial email or phone inquiry returned you'll need to rely on your personal qualities, knowledge, skills and experience, just as you would with landing any other work.
Advertisement
The lure of "making the world a better place" is more of an incentive for some than growing the digits in their savings account. Let's look at some of the subtle differences when approaching a non-governmental organization as opposed to other video work. What are the tools you'll need to break into this line of work and how should one approach an NGO?
Passion
What are you obsessed with? Where do your devotions lie? We're not talking about your infatuation with "Game of Thrones" or cronuts. What issues — local, national or international — move you? Does it break your heart to see animals hurt or homeless? Your love for animals could be the inspiration you need to push you through the long hours of shooting and editing videos for the American Society for the Prevention of Cruelty of Animals, or ASPCA. Does the idea of people without a home keep you up at night? Habitat for Humanity could be the organization that makes many, many hours of proposal preparation worthwhile. Passion or even obsession is the prime motivation to get you through the lengthy production and give you the job satisfaction to start the next video. Once you're in touch with that which motivates you, search for NGOs whose mission matches your passion. Ensure that your video ideas tie in with your targeted NGO's digital media or social media guidelines. This is the first key to success in the non-profit video world.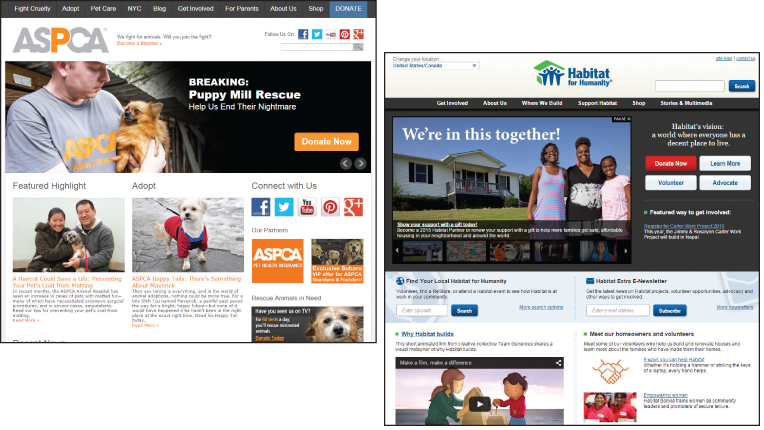 Near and Far
Does the thought of leaving your tiny town with its familiar coffee shop and movie theater terrify you? Or have you always dreamed of working and living in Sri Lanka? Asia, Africa, South America or even small town USA — figure out where in the world you want to spend your days and nights. One of the beauties of non-profit work is the fact that it is being done in every corner of the globe. If the NGOs efforts take place in your own country, you could avoid the necessity of getting travel visas and vaccinations and you could still get paid in your home currency. These details will vary greatly depending on the organization and their mission. Figure out where you would be most happy working and this should narrow your search a bit.
One of the beauties of non-profit work is the fact that it is being done in every corner of the globe.
Be realistic. You'd have a much better chance of landing that NGO video deal with the Brazilian non-profit if you speak Portuguese. And if you desire work in the outback of India, you should be prepared for facilities that are somewhat different than what you are used to, such as more simplistic bathrooms, less clean restaurants and thinly equipped hospitals. Some can endure these kinds of hardships if the job's timeline is short enough, some can't. Do diligent research and understand that the opportunity of travel and immersion in other cultures is one of the main draws for many in this type of video work.
Monetary Compensation
A common misconception about nonprofits is that those working for them don't earn money. Not true. It is true that many NGOs employ volunteers and that many NGOs work on shoestring budgets — but not all of them. NGOs who seems to be on micro budgets could have staffers and contract workers who make a good living. Many NGOs are actually charitable arms of giant corporations and they may have access to their mother company's resources. How much you charge becomes a piece in your research puzzle.
Do you have the resources to volunteer your talent, effort and time, without pay? You may need to for your first video or two. This will certainly help you get a foot in the NGO door. Now you will have some footage for your NGO demo reel, as well as a letter of recommendation.
Obtain the Skills
You must have the skills to tell a great story. Can you compose compelling images, properly expose footage, manage light, shoot complete sequences, get good sound in difficult environments, manage mountains of media and edit complete and compelling stories? In many cases you'll need to condense complex information into short, entertaining and informative visual narratives.
Malcolm Gladwell mentions the "10,000-Hour Rule" in his non-fiction book "Outliers: The Story of Success." The idea is that the key to success in any field is, to a large extent, a matter of practicing a specific task for a total of around 10,000 hours. 10k hours or not, at the very least, I wouldn't suggest an NGO video early in your filmmaking career.
"[Many] NGOs work on shoestring budgets, and a lot of work is often done internally. However, there are key projects where it's great to bring in someone from the outside to add some extra creative energy and manpower. Just because we are a non-profit does not mean we don't know the latest video trends and are okay with second-rate work," explains Associate Director and Video Producer Suzanna Klaucke of Save the Children. "Showing that you have the technical skills to execute a project and can create high-quality work on a tiny budget helps set you apart."
Viral
And the best way to get NGO work is to prove you can get your video in front of many eyeballs; something that has come to be known as viral video. "How do you make a video go viral," you ask? Well, that's the billion-dollar question. I don't have that answer but Joe Wade, creative director of Don't Panic London seems like he might. Did you see the "LEGO: Everything is NOT Awesome" short piece? It was the most viral video in Greenpeace's history. To date it has close to seven million views on YouTube, which has lead to over one million emails to LEGO urging the toy company to end their corporate relationship with Shell due to the oil company's Arctic Drilling. This single video started a movement that led to LEGO breaking their contract with Shell and pushed Shell to the decision to stop their Arctic drilling.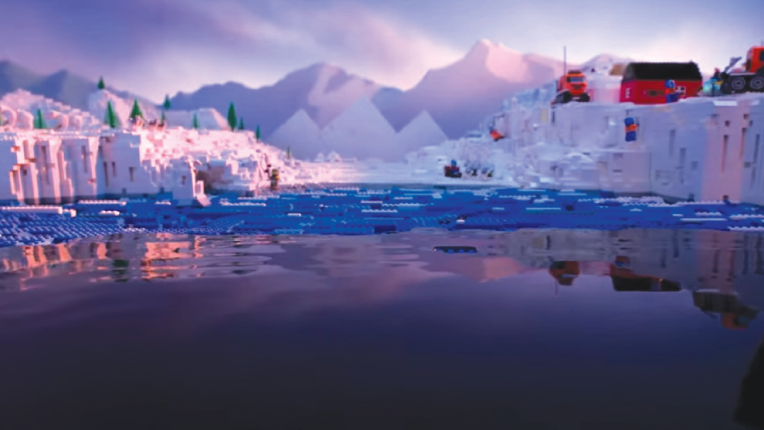 But I asked Joe Wade about a different campaign, one that Don't Panic London produced for Save the Children, yes, Suzanna Klaucke's NGO. Don't Panic London produced a 'one-second-a-day' video entitled "If Britain was like Syria." The one-minute, 33-second piece starts by showing a cute, young girl enjoying her eighth birthday somewhere in England. One-second clips cascade in front of the viewers eyes as her happy, middle-class life slowly disintegrates into suffering, destruction, war and death. Save the Children's goal was to bring attention, to a western audience, to a war that has been raging for three years in the faraway land of Syria; a war that affects children. Don't Panic London's vision, which won them the contract, was to produce a video that enabled western viewers to empathize with foreign children's pain by showing "one of their own" in a similar situation.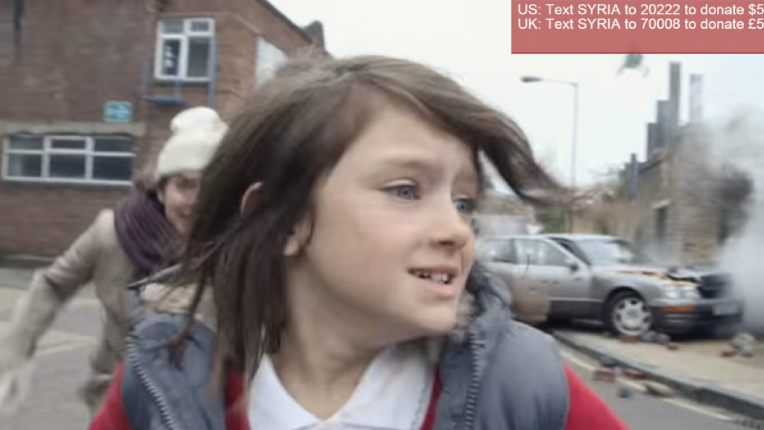 "Within 24 hours of its release, the video had spread globally, earning more than three million views and driving home Save The Children's key call to action: donate, share, help us do something about it," boasts Don't Panic London's website
"Videos that show results are key – showing before and after scenarios can be an effective way to communicate that." Klaucke of Save the Children explains. "We've found that unique ways of communicating your message can help break through the clutter online. Having a clear objective and creating a video that is funny, shocking or emotional also helps to connect with audiences."
The Proof is in the Pudding
If you navigate to Don't Panic London's "If Britain was like Syria" page on their website, right under the embedded video, you'll see, "42+ million YouTube Views" and "+28k Save the Children Channel Increase." If this doesn't catch an NGO's eye, not sure what will. The copy goes onto to boast the awards won and the 100+ mentions in the press. Make one video like this and you definitely have your foot in the NGO door. If you hit pay dirt with one of your videos, be sure to let the world know.
Conclusion
NGOs depend on getting their goals and efforts out to the masses. They may be interested in raising awareness, raising funds, correcting a wrong or recruiting volunteers. What better way to accomplish this than with video? Even better, a video that goes viral. In order to win NGO video contracts, you need to show you can tell a compelling story in a talented way, often within a narrow budget. Start small and local, build a short reel of cause-related work and pound that NGO pavement for bigger and better projects that will make the earth a better place to live in. You may even see a bit of the world while you help fix it.
Sidebar:
Valuable NGO Web Destinations
The Daily Do Gooder http://www.thedailydogooder.com/
NGO Storytelling http://www.ngostorytelling.com/
Good Pitch http://britdoc.org/real_good/pitch
BBC Media Action www.bbc.co.uk/worldservice/trust
United Nations NGO News www.ngos.net
Idealist http://www.idealist.org/
One Word http://oneworld.org/
NGO Job Search
The Foundation Center http://foundationcenter.org/
Global Jobs https://www.globaljobs.org/
Idealist Jobs http://idealistcareers.org/nonprofit-jobs-global/
NGO Jobs Online http://www.ngojobsonline.com/volunteering.html
United Nations list of NGOs www.unodc.org/ngo/list.jsp
ReliefWeb www.reliefweb.org
USAID www.usaid.gov/careers/
Duke University NGO Search www.library.duke.edu/research/subject/guides/ngo_guide/ngo_database.html
WANGO NGO Search www.wango.org/resources.aspx?section=ngodir
NGO Abroad www.ngoabroad.com
NGO Search (mostly India) www.medindia.net/ngos/ngo_find.asp
One World (technology) http://oneworld.org/our-work
Morgan Paar's filmmaking has brought him to more than 45 countries on five continents. Co-founder of Nomadic Frames, he presently produces, shoots, edits and teaches filmmaking in New York City.