This is the right time for the video editor. A few years ago, it really looked like all that consumers wanted to do was to shoot cute little clips of kittens and post them directly to YouTube, without all the fuss and bother of transferring to a computer for manual editing. But it turns out that we humans do have a deep creative itch, so that it can be quite fun and satisfying to shape a collection of video clips into our own movie story, to share with appreciative family and friends.
As a result, editing software brands, including Adobe, Corel, CyberLink, Nero, MAGIX, Pinnacle, Roxio and Sony Creative Software have responded with a fresh crop of video editing applications for Windows. (On Macs, Apple already provides iMovie as part of its iLife suite, and the Adobe Premiere Elements family is fully available on both platforms.) These are now well-established names, many who have been workings these fields for more than a decade, striking a delicate balance between simplicity and approachability for newbie editors, versus power and capability for more experienced users.
This Season's Crop Includes:
Adobe Premiere Elements 11, leveraging Adobe's powerful professional tools and its bundling with Photoshop Elements.
Sony Creative Software Movie Studio Platinum 12, with robust production tools for consumers.
Corel VideoStudio Pro X5, providing consumer-friendly editing with strong technology including HTML5 authoring.
Pinnacle Studio 16 Ultimate, a major revamp of a powerful name, now integrated with cloud sharing and the companion Pinnacle Studio for iPad.
CyberLink PowerDirector 11 Ultimate Suite, expanding the dominant bundling of PowerDVD player tools into a full-fledged media suite.
MAGIX Movie Edit Pro 2013, continuing the focus on delivering strong technology at affordable prices.
Nero 12, expanding its smorgasbord of media and disc tools built around the venerable Nero Burning ROM.
Roxio Creator NXT, updating the digital media suite with PaintShop PRO and bundling other applications for photo and music enhancement.
Top Themes
With some generations of video editing software, the key themes are obvious. Often the focus is on making use of new technology, as in new capture devices – including DV camcorders, smartphones, and DSLRs, – and new formats like DV, MPEG, H.264/AVCHD, FLV, MOV, and even 3D formats. In recent generations, the emphasis has been on performance, leveraging multi-core CPUs, graphics accelerator GPUs, and 64-bit memory access for faster previewing and rendering. Similarly, interface styles have varied, with full-screen windows versus configurable panes, bright playful colors versus dark backgrounds to help the video pop, and user assists video tutorials, to templates, to step-by-step guided workflows.
Another interesting trend has been in the cross-fertilization between consumer and professional tools. The historical progression has been: new technology is established in pro tools (as with DV and HD), and then trickle down to the consumer software, typically as part of a higher-end premium version of the product. However, consumer tools often are updated on a faster schedule, and so can include early implementations of new features. In addition, user interface innovations have been migrating up from consumer to pro tools, especially in packaging complex operations in easier-to-use guided workflows.
For this release cycle, the new generation of video editing software is more incremental, driven by the need to support a broad range of users, from novice to hobbyist to advanced, all driven by the continued fascination with user-generated content, and with the growth of Media Creativity as a new category in personal entertainment.
One key emphasis has been on enhancing usability in response to customer feedback, especially for newer users who want to do more with all that video that they have been shooting, as smartphones and digital cameras now have even more fully integrate video. This is reflected in cleaner interfaces without arrays of tiny tool icons, support for separate simple editing modes separate from a full timeline, and even more emphasis on templates, tutorials and guided editing, especially with links to online resources for help, more content and effects, and connections to a community of other users sharing discoveries.
These tools also have continued the performance improvements from hardware acceleration and now multiple GPUs, and are seeing even more impressive features flowing down from pro tools, including 3D editing, keyframed effects, blend modes, multi-cam editing, 4k and AVCHD 2.0 progressive formats, motion tracking, and color correction. Some have also added new technologies including screen recording, HTML5 authoring, and integration with tablet-based editing.
This is indeed a bumper crop of new video editing tools, well-matured and quite tasty for both the novice and more sophisticated palettes. They each have a distinct lineage, and provide different options for both your level of experience and for the kinds of activities and special functions that you want to perform with your videos.
Even novice users can get started easily with entry-level tools that cost around $69, with simplified interfaces and automated assists. And yet the basic tools still provide support for HD editing with hardware acceleration, including import of common formats from mobile to desktop, and sharing to the desktop, disc, mobile, and the Web. These tools also grow with your experience, providing more traditional timeline editing with impressive advanced features. Many also offer tempting step-up versions of the products with advanced features and additional plug-ins, for around $99 to $129.
So take a look, consider the type of editing that you'd like to do, and download the trial versions to check out how this new crop of applications can help you cultivate your video editing chops. Here are capsule views to provide some of the flavor and special sauce of the new products.
Adobe Premiere Elements 11
Adobe has developed its Photoshop and Premiere Elements line of consumer photo and video applications to take advantage of the technology and experience from its corresponding professional tools. The Elements tools are not for quick flyby editing, instead they help you "edit video using smart, automated options, enhance your movies with pro-quality effects, and then share on virtually any screen."
The Elements applications instead are designed for more structured use, starting with a separate Organizer application used to assemble, tag, and pre-process your media. The automated assist technologies like facial recognition and clip quality analysis further reward your efforts as you move up the learning curve.
This Premiere Elements 11 release is focused on ease of use, with a revamped user interface featuring a less dark look, and with the sometimes-confusing clutter of toolbars replaced by big, bold icons. The Organizer now offers views based on People, Places, and Events, along with a map view. And Premiere Elements now includes a Quick Edit mode for people who have never edited video (in addition to Expert for advanced users). Other technology improvements include FilmLooks to match popular movie styles, slow- and fast-motion effects, and Photoshop-inspired blending modes to enhance clip colors and textures.
Adobe Premiere Elements 11 and Photoshop Elements 11 are available for $100 each, or bundled together for $150. The Organizer is included with both applications.
Sony Creative Software Movie Studio Platinum 12
Sony Creative Software has suites both for professionals (anchored with Vegas Pro), and for consumers. The home studio product family includes Movie Studio Platinum for video, Sound Forge Audio Studio for audio, and DVD Architect Studio for well-rounded production. Like the other Studio tools, Movie Studio Platinum 12 continues to be designed for more advanced users, offering "professional-grade moviemaking," with a standard timeline interface and a plethora of controls and tool icons. The new release adds 64-bit and further GPU support, enhanced timeline workflow, and up to 20 video and 20 audio tracks.
The previous version of Movie Studio is still available for $50, for consumers who want to edit, enhance, and share their movies online. The core new Movie Studio Platinum 12 then is priced at $100 for HD editing, including video compositing, color correction, stabilization, and surround sound mixing. It also includes Red Giant software's Magic Bullet Quick Looks, NewBlueFX 3D titling and a pair of anaglyphic 3D glasses.
The Movie Studio Platinum Suite 12, for $125, has sound design tools in Sound Forge Audio Studio 10, plus video effects and transitions. And the Imagination Studio 4 suite for $180 also bundles in ACID Music Studio 9.
Corel VideoStudio Pro X5
From the introduction of CorelDRAW in 1989, Corel has assembled an impressive line of software from WordPerfect to WinZIP, especially with acquisitions including Jasc (PaintShop Pro) and InterVideo/Ulead (WinDVD), and as well as the recent acquisitions of Roxio and the Pinnacle Studio line from Avid. Corel VideoStudio Pro X5, released in March, was the first of this next generation of consumer video editors. Corel describes it as an "all-in-one video editor that brings together creative editing, advanced effects, screen recording, interactive web video, and total disc auth oring."
VideoStudio X5 has the most consumer-focused interface of this group, with a step-by-step workflow (1-Capture, 2-Edit, and 3-Share), plus Storyboard and Timeline views. This new version has a more flexible interface, and now supports up to 21 video or graphic tracks, plus two title or subtitle tracks and 4 audio tracks. It also features Instant Projects which creates complete movies from templates, with Corel Guide access to additional resources online.
But VideoStudio X5 also provides an impressive technology punch for more advanced users, with screen recording and a first look at the developing possibilities of HTML5 authoring to generate interactive online video experiences with hyperlinked on-screen cue and chapter points, plus graphics and titles.
The full Corel VideoStudio Pro X5 application is priced at $80.
The VideoStudio Pro X5 Ultimate bundle for $100 adds high-end plug-ins from proDAD, Boris FX, and NewBlue.
Pinnacle Studio 16
The well-known Pinnacle brand is now part of Corel, acquired from Avid along with the recently-developed Avid Studio consumer editor. The new Pinnacle Studio 16 product line seems familiar, with good-better-best editions, as well as bundles with hardware capture devices. But on the inside Pinnacle Studio is totally revamped — The new code base is built on Avid Studio, inheriting improved editing workflows and hardware acceleration technology, while still retaining the flavor of the Pinnacle line, so you can "easily create incredible movie memories in HD or 3D."
The new editing features for new users include a combined storyboard timeline view and in-app video help. And more advanced users will appreciate features including dual master/source preview, customizable keyboard shortcuts, and project archiving.
But the major focus is on cloud storage and sharing, including with the companion Pinnacle Studio for iPad. The product "includes 50 GB of cloud access free from Box," so you can store project and clips in the cloud, to share and access from anywhere, including editing from a browser. You can also edit on the go with Pinnacle Studio for iPad ($13), working with video shot using the iPad or downloaded from the cloud, and then you may export to YouTube or Facebook, or move the project to Pinnacle Studio on a PC to continue editing a production.
The base Pinnacle Studio 16 for HD and even 3D editing is $60.
Pinnacle Studio 16 Plus, for $100, steps up from six tracks to 24, with full editing capabilities, including simultaneous source and timeline windows, keyframe-based effects control, customizable keyboard shortcuts, and Dolby 5.1 surround mixing.
The Pinnacle Studio 16 Ultimate bundle for $130 supports unlimited tracks, and includes professional Red Giant plug-ins from the filmmaker's and motion graphics toolkits, plus a green-screen background sheet.
CyberLink PowerDirector 11
CyberLink is perhaps best known for its ubiquitous PowerDVD and other player and media tools, bundled with top desktops, laptops, and accessories. Its product line has seen the most dramatic change in this generation, bulking up to a full multimedia suite and extending into the professional market, with PowerDirector 11 for video and PhotoDirector 4 for digital imagery (from $100), plus the new AudioDirector for audio enhancement and restoration ($130), and even a new ColorDirector, bringing post-production video color correction and enhancement to consumer pricing ($130).
CyberLink emphasizes its technology roots in describing PowerDirector 11 as blending "powerful pro-level features, intuitive functionality and affordability in a complete post-production video editing solution." But it also provides assistance for novice users with the new Design Studio's template and style design tools for PiP (Picture in Picture), particles, titles and menus.
The impressively powerful features include the 64-bit TrueVelocity 3 engine that supports multi-GPGPU acceleration (as dedicated graphics processing units evolve to General-Purpose GPUs to further offload the CPU with even non-graphics operations), and support for even greater definition 2k and 4k resolution frames (to 4096 x 2160).
CyberLink also has followed Adobe's lead in adding what it calls content-aware editing, which automatically analyzes footage to identify important scenes containing faces, motion or lens zoom and pan — and to help identify shaky or poorly lit shots for correction.
The base CyberLink PowerDirector 11 Deluxe is priced at $70.
PowerDirector 11 Ultra for $100 adds significant technology including content-aware editing, the native 64-bit TrueVelocity 3 engine, HD disc burning, 2k/4k resolution, and 3D editing.
Then PowerDirector Ultimate for $130 adds NewBlueFX Paint and Motion effects and three CyberLink creative design packs. CyberLink also offers several software bundles, including the full Director Suite for $300 with all four applications for video, photo, color and audio editing.
MAGIX Movie Edit Pro 2013
MAGIX is celebrating its 20th year of developing multimedia software, and is the market leader in Germany and in other European markets. MAGIX positions itself in the market as delivering pro technology that can be used by a wide set of users, at affordable prices.
Movie Edit Pro 2013 is the next generation of this traditional video editor. The new release includes an improved user interface with quick access features, new decorative elements and templates, plus an enhanced hybrid video engine, new chroma key engine, and AVCHD support.
The base MAGIX Movie Edit Pro 2013 (Classic) is priced at $70, and offers full HD editing with 32 tracks, as a well rounded video editor.
Movie Edit Pro 2013 Plus, for $100, steps up to 99 tracks, and adds professional movie templates. Music Editor 3.0 for audio editing and clean-up, plus advanced features including secondary color correction, screen capturing, slow-motion effects, Multicam editing (for two cameras), effect masks, travel route animations, and Dolby Digital 5.1 support.
The Movie Edit Pro 2013 Premium edition for $130 (download only) adds several extras, with NewBlueFX Video Essentials IV, digieffects Phenomena, and proDAD Adorage 13.
Nero 12
Nero 12 is an amazing smorgasbord of media and disc tools, "the complete multimedia suite — and the only one you'll ever need to burn, edit, backup, rip, convert and play your movies, music and photos." Instead of building a few integrated applications focused in different media types (videos, photos, audio, discs), Nero has continued and even expanded its approach to develop a plethora of individual applications dedicated to specific tasks.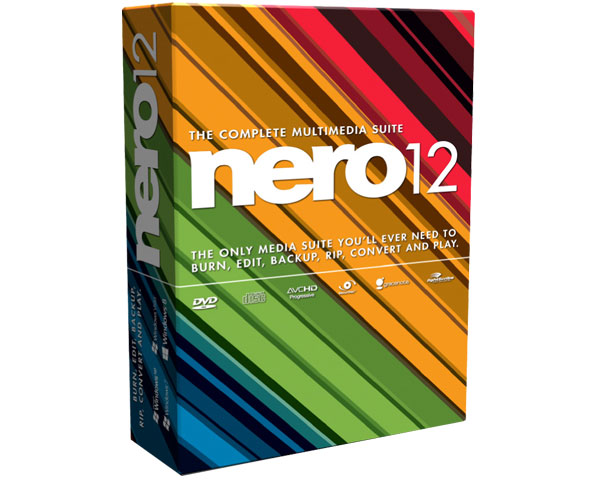 Nero is best known for its disc tools, including the venerable Nero Burning ROM, plus Nero Express for quick burning and copying, Nero BackItUp, and Nero RescueAgent to recover damaged or corrupted files from PCs, USB drives and other media.
For video editing, Nero Video is a full-featured video editor, and Nero Recode is a separate tool for converting video formats, for both disc- and file-based media. The newer Nero Kwik Media organizer can catalog, access, sync and play movies, videos, photos and music.
The new Nero Video simplifies and expands media handling, and adds technology including slow- and fast-motion effects and support for AVCHD 2.0 progressive format.
But that's just the beginning. Nero has chosen to make many of its tools available for free download and include them in the Nero 12 package. These include its audio tools, Nero WaveEditor for audio recording and editing and Nero SoundTrax for digitizing and multi-track mixing, plus other helpful tools.
The base Nero 12 collection is available for $100 ($80 download).
The full Nero 12 Platinum suite is $130 ($110 download), adding Blu-ray and Blu-ray 3D playback and ripping, and a shaky video stabilizer. The individual tools also are available separately, with Nero Video 12 for $30.
Roxio NXT
Corel also acquired the Roxio business in February, and released the next version of the Creator digital media suite in August, as Roxio Creator NXT. This "all-in-one" multimedia suite makes capturing, creating and sharing life's moments easy and fun. The suite has everything users need to quickly edit and enhance photo, video and audio projects, and easily share their creations on popular social media channels, today's smartphones, tablets and Ultrabooks or on CD or DVD.
The release still includes the core VideoWave editor, and now supports portable devices with faster video conversion and new device profiles for tablets and smartphones, and sharing online via YouTube, Facebook, Microsoft SkyDrive, Flickr, and Google+. But the real focus is the bundling of additional tools, especially for enhancing photos.
The base Roxio Creator NXT for $100 now includes Corel PaintShop Pro.
The full Creator NXT Pro for $130 adds Corel Paint It!, HDR Express 2 for photo enhancement, SmartSound Sonicfire Pro 5 and iZotope Music & Speech Cleaner for music, plus additional audio libraries.
Begin your creative storytelling by editing video and get started. Any one of these editing software programs can help you do that and bring you one step further into the wonderful world of video production.
Doug Dixon covers digital media at Manifest-Tech.com.